SHL Report: 2018-19 Wrap-up
Kyle Stewart
2019-05-20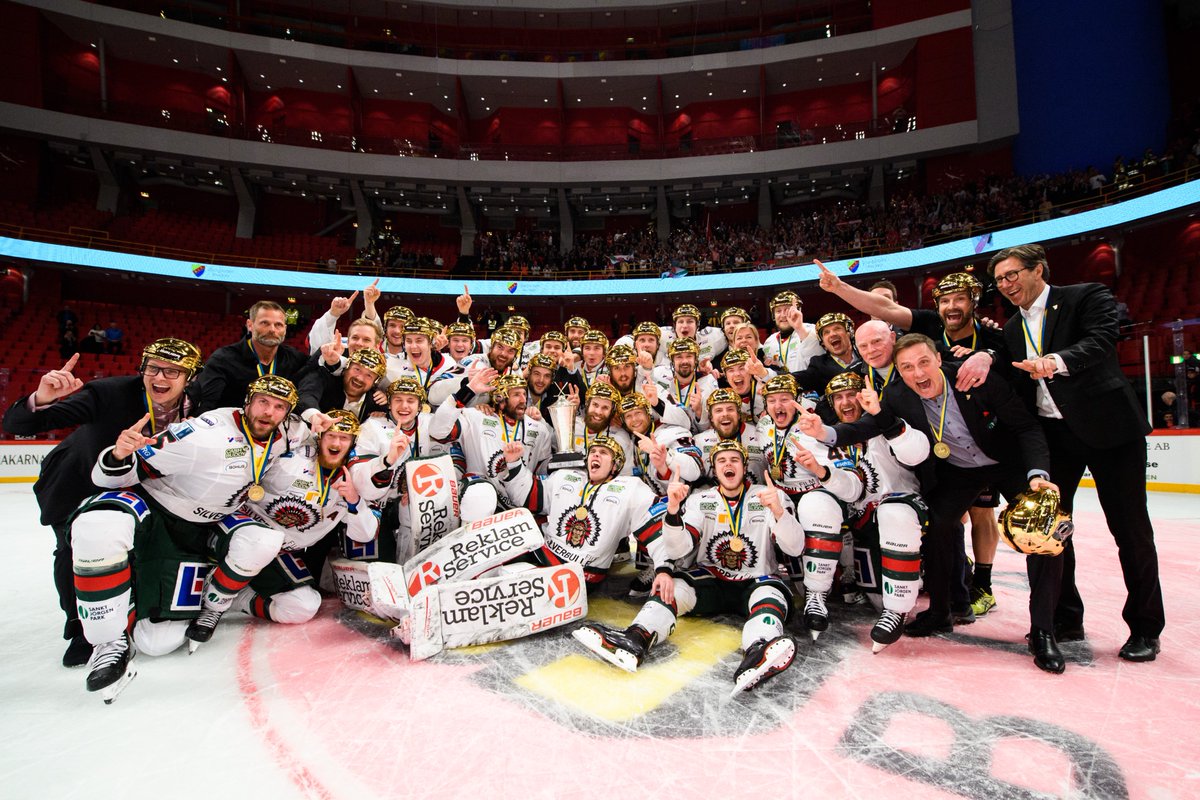 SHL Report – Season Wrap-Up
Kyle Stewart
https://pbs.twimg.com/media/D5qN_G8XkAA1jz1.jpg – https://pbs.twimg.com/media/D5oQwkoX4AA0u1v.jpg
This summary edition of the SHL Report sets forward to highlight the key notes of several prospects playing in the SHL and/or Allsvenskan systems. For reports and information pertaining to the recent U18's, I invite you to check out Jokke Nevalainen's tournament reviews (Team Sweden is highlighted in Part 2!):
https://dobberprospects.com/tournament-review-u18-worlds-part-1/
https://dobberprospects.com/tournament-review-u18-worlds-part-2/
———————————————————————————————————————
The SHL season wrapped up officially on May 2nd with the Frölunda Indians capturing the championship title after a six game series versus Djurgården. The third place team in the regular season, Frölunda was an offensive force in the playoffs and received contributions throughout their line-up. Despite putting up a good fight, Djurgården ultimately couldn't keep pace with the Indians, being outscored 25-17 in the series. Overall, Frölunda's organization had an excellent year, in addition to the SHL title, their prospects captured the J18 SM-Gold (over Färjestad) led by 2020 Draft Eligible Lucas Raymond.
– – –
Draft Eligible
Samuel Fagemo, W, Frölunda (2019 [2018*] Draft Eligible)
Fagemo has received a fair bit of press in the SHL Report thus far, however the second time draft eligible forward has continued to be a strong producer for Frölunda. Fagemo often played the role of team hero during the playoffs with several key goals (and his own special chants from Frölunda fans!). Continuing to progress across the season, Fagemo is a great example of a player who grew and enhanced his skillset and overall game following the discouraging event of not being selected in the entry draft. After a strong regular season with 14 goals, Fagemo finished the playoffs with six goals and 10 points in 16 games, including ripping this one-timer to open the scoring in the Championship winning game. A key contributor the whole Final series with six points in six games, it will be interesting to see where Fagemo lands after his name is called this June – I'd place my bet on he returns to Sweden, however I also believe he has the ability to jump into a contributing role in the AHL immediately.
Samuel Fagemo tystar Globen – öppnar målskyttet! #twittpuck #SHL pic.twitter.com/yjKrDol095

— C More Sport (@cmoresport) May 2, 2019
Noel Gunler, W, Luleå, (2020 Draft Eligible)
A surprise (read: shocking) omission from Sweden's U18 roster, the third member of the Swedish star trifecta for the 2020 Draft didn't miss a beat and continued to dominate the SuperElit with a 1.48 points per game average and 27 goals in 31 games.
Nikola Pasic, W, BIK Karlskoga (2019 Draft Eligible)
Struggled to get much going at the SHL level (hardly surprising given he averaged less than three minutes of time on ice per game…), Pasic showed well in the SuperElit with a 1.09 points per game average. Still a bit of an afterthought when