Arizona Coyotes – Offseason Prospect System Review
Keith Duggan
2018-08-02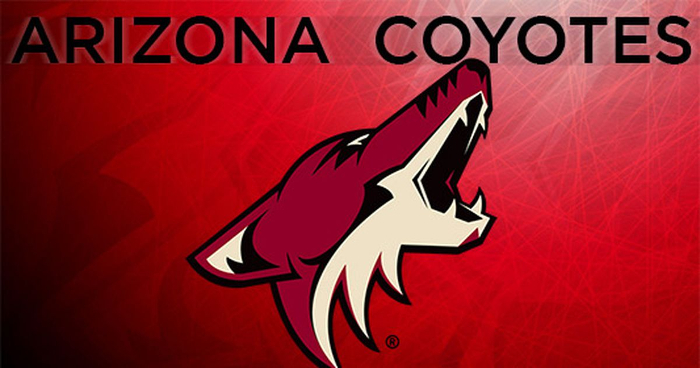 ***
Thanks for joining us for our August 31-in-31 series! Every day this month we will be taking a look at each team and diving into their prospect depth charts, risers and fallers, graduating prospects, and top ten prospects in the system.
***
Offseason moves
It was once again another disappointing season in the desert as the Coyotes finished near the bottom of the standings, but they did give us some optimism though. For most of the first half of the campaign they looked like the front-runners in the Rasmus Dahlin sweepstakes, but the second half was a different story. The Coyotes finished the year with a 17-9 record and looked like an actual competitive team for the first time in a while. So, the question is did the Coyotes just need time to adjust to new coach Rick Tocchet's system or with the season coming to an end and the pressure off did they just play a looser, better hockey? Personally, I think it was a little of both but still it's fun to go into 2018-19 with some optimism.
This offseason continued the trend of General Manager John Chayka rebuilding the team or basically getting rid of anyone that his predecessor Don Maloney had drafted or acquired except for of course Oliver Ekman-Larsson, who was signed to an extension. Fan favorite Max Domi was traded to Montreal for Alex Galchenyuk, giving the skilled former Canadian a fresh start in a less demanding environment. After that Chayka acquired some depth along with young potential breakout players. Michael Grabner was picked up on July 1st from New Jersey giving the team more speed and a solid penalty killer. David Ullstrom and Ilya Lyubushkin were signed from Europe for depth. Hudson Fasching, Robbie Russo, Vinnie Hinostroza and Jordan Oesterle were all acquired and are expected to push for roster spots. Hinostroza could possibly be a dark horse fantasy breakout player.
Chayka also dealt two former top prospects in the organization who were sliding down the depth chart. Kyle Wood and Ryan MacInnis were traded to San Jose and Columbus, respectively, for fringe prospects in return (Adam Helewka and Jacob Graves). With all this new depth basically, it means that roster spots won't just be given to rookies like in the past and that includes Dylan Strome, who's expected to finally be a full-time NHLer in 2018-19. The Coyotes are suddenly deep at center now with Galchenyuk expected to play there this coming season.  With Derek Stepan, Christian Dvorak, Brad Richardson and now Galchenyuk, that leaves Strome as the odd man out. He could shift to the wing or possibly beat out one of those centers but either way Strome will have to play well in training camp or he could possibly end up in the AHL again.
Graduating players