Anaheim Ducks – Offseason Prospect System Review
Lucas Main
2018-08-01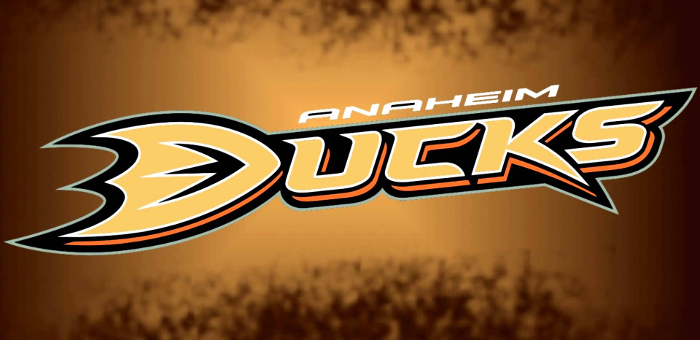 ***
Thanks for joining us for our August 31-in-31 series! Every day this month we will be taking a look at each team and diving into their prospect depth charts, risers and fallers, graduating prospects, and top ten prospects in the system.
***
Offseason moves
After fighting through over 300+ man games lost to injury last season to finish second in the Pacific, Anaheim was swept in the first round by their upstate rivals. Their lack of speed was evident in the short series against San Jose, and Bob Murray made it clear he is looking for a big shake up, but nothing major has happened… yet. Jeff Skinner and Max Pacioretty are still available on the market and I believe the Ducks are in on one of those wingers.
If one of those wingers doesn't land in Anaheim, look for an influx of youth to make their debuts next season and try and stay with the big club. Max Jones and Sam Steel are both turning pro, Troy Terry signed his entry level contract at the end of the season, and 2017 draftees Maxime Comtois and Antoine Morand had very strong junior seasons and will be coming in with tons of confidence to try and make the big club.
IN:
Carter Rowney
Brian Gibbons
Ben Street
Anton Rodin
Chase De Leo
Andrej Sustr
Luke Schenn
Jared Coreau
OUT:
Derek Grant
Jason Chimera
Chris Kelly
JT Brown
Antoine Vermette
Nic Kerdiles
Kevin Bieksa
Francois Beauchemin
Reto Berra
Still RFAs: Ondrej Kase, Nick Ritchie
Anaheim's top nine stayed in tact over the summer so the only real spots that are open are on the 4th line. Carter Rowney and Brian Gibbons should take two of those spots (Gibbons had some chemistry with Adam Henrique, posting 11 goals and 15 points in 24 games before Henrique was traded, so keep tabs on Gibbons) and I think the third spot could go to Joseph Blandisi or Anton Rodin. Blandisi played well in Anaheim for three games after he was traded there, but injured players started to return and he was sent down. He provides good energy, is responsible in his own end, and is a pest out there. He reminds me of Matt Beleskey when he was moving up in the organization. Rodin's career has be derailed by injuries and he is only 27 years old, but don't expect him in a top six role. Guys like Terry, Jones, and Steel are not suited for the 4th line, so they will get called up when someone gets hurt.
Anaheim's defense cupboard is filled to the brim, but unfortunately Murray signed two veterans in Andrej Sustr and Luke Schenn. Guys like Marcus Pettersson and Andy Welinski filled in admirably last season, and Jacob Larsson is ready to make the jump. But Sustr and Schenn are only on one-year contracts, so a little competition will help these guys develop and train harder to make the show.
Kevin Boyle and Reto Berra split the net in San Diego last season and with Berra gone, the Ducks signed Jared Coreau to fill the void. Both him and Boyle are 26 years old and will compete for the starter gig with the Gulls, but I predict it will be a 1A/1B situation. Coreau will get the first call-up since he has some NHL experience, but both guys have put up rock solid numbers in the AHL the last couple of seasons and could develop into a cheap NHL backup as Ryan Miller will be a UFA next summer.
Risers
Maxime Comtois – Comtois had an impressive showing at development camp and has ton of confidence from a fabulous 2017-18 campaign. Ducks director of player development, Todd Marchant, says, "He's just been taking huge steps forward." The Ducks don't have much depth on the left side so look for him to keep climbing their depth chart.
Antoine Morand – Morand was stellar in 2017-18 and helped the Titan win their first Memorial Cup this past season. His high IQ on the ice and work ethic on and off the rink are what puts him on the risers list. He was traded to Halifax so he will get another chance to win another Memorial Cup and develop.
Blake McLaughlin – McLaughlin did not start his year with the Steel with a bang, but he finished at almost a point per game. He impressed me and the Ducks scouts at development camp and if he can build on his consistency and add some muscle he is destined to be a top-six scorer.
Fallers
Marcus Pettersson – Pettersson has developed nicely and impressed in his 22 NHL games last season, but he is on this list only from a fantasy perspective. He is big and can move the puck, but he does not have much of a shot and he won't blow you away with his peripheral stats (under one hit per game and about one block per game). He is one of those players you'd rather have on your real squad than your fantasy one.
Chase De Leo – De Leo was shipped to Anaheim over the summer, but he will most likely be playing in San Diego all season. Steel and Kossila are already ahead of him on the depth chart in San Diego and guys like Morand, Kopacka, Lundestrom, and Groulx are on their way.
Max Jones – Jones had a Cy Young season in the OHL this year, posting 19 goals and five assists. He didn't get suspended, but I think the edge he took off his game contributed to his dismal offensive season.
Prospect Depth Chart
LEFT WING                                       CENTER                                              RIGHT WING
Max Jones                                          Sam Steel                                            Troy Terry
Maxime Comtois                               Antoine Morand                               Deven Sideroff
Kevin Roy                                           Kalle Kossila                                      Grant Besse
Blake McLaughlin                             Isac Lundestrom                              Giovanni Fiore
Joseph Blandisi                                 Benoit-Olivier Groulx                      Jack Perbix
Jack Kopacka                                     Brent Gates                                        Jack Badini
                                                              Chase De Leo                                     Zach Saar
                                                              Alex Dotsie                                         Kyle Olson 
                                                              Julius Nattinen
                                                              Kiefer Sherwood
                                                              Mitch Hults
DEFENSE                                                                    GOALIE
Jacob Larsson                                                            Kevin Boyle
Josh Mahura                                                              Jared Coreau
Andy Welinski                                                          Olle Eriksson Ek
Keaton Thompson                                                   Angus Redmond
Jaycob Megna
Marcus Pettersson
Andrew O'Brien
Steven Ruggiero
Top Ten Prospects
Sam Steel, C – With the Ryan Kesler injury, Steel could start the year with the big club, but expect him to be about 50/50 in the NHL and the AHL.
Troy Terry, C/RW – Expect Terry to see some time with the big club as well, as Rakell tends to miss a few games, Perry isn't getting any younger, and Eaves with his history of injuries.
Maxime Comtois, LW – Had a big 2017-18 season and fits the big bodied/skill player Anaheim likes in their line up perfectly. Had a strong showing in development camp, but most likely headed back to junior.
Antoine Morand, C – Morand didn't see a hike in personal numbers, but the other aspects of his game grew and he is turning into a well-rounded and very consistent center.
Max Jones, LW – It was good to see Jones not get suspended this past season, but I think that edge he took off his game affected his play. However, he is a smart player and will learn to adjust.
Jacob Larsson, D – Larsson's first full year in North America is one to learn from and grow. He had knee surgery last summer and admitted it was a tough recovery, but he finished the year strong in San Diego and will look to build off that this season with the Gulls.
Josh Mahura, D – Continuing off a strong 2016-17, Mahura potted 22 goals and almost 70 points in his last junior season. He will transition to the pro game this year, but he has the raw offensive abilities to become a top-four in the league.
Jack Kopacka, LW – Kopacka has good NHL size, high IQ, and plays a 200-foot game. He has the potential to be a middle six center, but give him a couple of seasons in the minors.
Benoit-Olivier Groulx, C – Groulx's compete level and hockey sense are his best assets and those are two things you can't teach. He is great in his own end of the ice and will be an NHL center. He has a good shot and playmaking abilities, has the potential to be a Ryan Kesler 2.0.
Blake McLaughlin, LW – Headed to the University of Minnesota, McLaughlin is an offensive force. He has the playmaking skills of an NHL veteran and a hard and quick release. He obviously can't work on his size, but if he adds some muscle he could be a very nice third-round grab by the Ducks.
*
If you have any questions about any Ducks player/prospect, shoot me a message on Twitter @LAM1926
Lucas Main
Image courtesy of lapd.com
LATEST RADIO & DRAFTCASTS