Detroit Red Wings 2018 Draft Review and Development Camp Updates
markmhillier
2018-07-11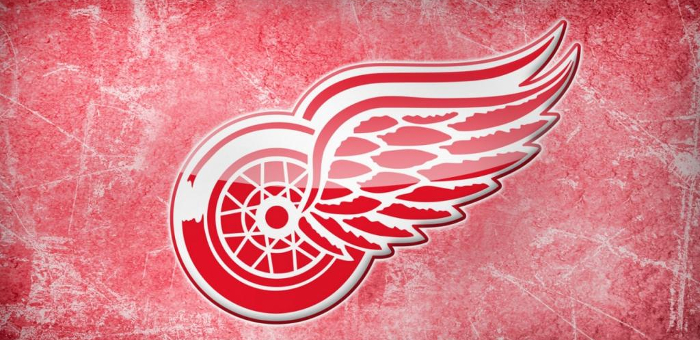 31 in 31 Series, July: Detroit Red Wings
Draft Review
The Detroit Red Wings absolutely killed the 2018 NHL entry draft. At least, that's the prevailing story that's out there. While I'm not quite as convinced just yet, I do believe the Wings did very well overall, especially in the first two rounds. The team and their fans were no doubt ecstatic to see Czech sniper Filip Zadina fall into their laps at pick number six. Zadina was pegged by most pundits as the second best forward available in the draft and one of the top three prospects overall. Joe Veleno is also perhaps a bit of a steal at 30th overall, although, time will tell. Jonatan Berggren (pick 33 overall, round two), might be one of the more underrated players going into the draft and has a very high ceiling. With ten total picks and four in the first two rounds, Detroit managed to fill up the cupboards big time.
Round 1 – 6th Overall: Filip Zadina, LW/RW
The Detroit Red Wings highest pick since Keith Primeau at number three in 1990, Zadina himself was pegged to go as high as number three in this draft. Zadina instantly becomes Detroit's best fantasy prospect and he's a must own in any keeper league and possibly most one-year leagues as well. Detroit's director of amateur scouting, Tyler Wright said, "Zadina at six for us was a little bit of a shock… but obviously when Zadina fell to us there wasn't much dialogue". Zadina led all rookies in the QMJHL last season with 82 points in 57 games and won the Mike Bossy Trophy as the QMJHL's best professional prospect.
Zadina, who models his game after Nikita Kucherov, is an elite talent and sniper with character and determination. He could step into a top six role as early as this fall. Montreal, Ottawa and Arizona all passed on Zadina. He later told reporters he "will fill up their net with pucks". That could well happen sooner rather than later. While it is well known that Detroit likes to slow cook their prospects, Zadina has a high probability of bucking that trend and if he does make the team out of camp, he is an early choice as a Calder candidate. Zadina is easily one of the top offensive prospects in this year's draft class and may well end up as the best one.
Round 1 – 30th Overall: Joe Veleno, C
The Red Wings used their second first round pick (via the Tomas Tatar to Vegas deal) on Veleno. Veleno, the first player ever to be granted exceptional status in the QMJHL and one of the highest rated centers in the 2018 draft, also fell down the board to land in the Red Wings lap. Fast and highly skilled, Veleno is already a complete and consistent player with exceptional hockey sense, vision and a professional attitude. He has the potential to be a top six playmaking center down the road.
Like Zadina, Veleno also has a bit of a chip on his shoulder after sliding in the draft. When told of Zadina's comment about filling the Canadiens, Senators and Coyotes nets with pucks, Veleno said, "I think I am going to help him do that… Our types of games are different — he is more of a scorer, and I'm more of a passer, so hopefully I can help him with that. But I mean, for any player who slides in the draft, obviously it kind of gets to you a little bit and you want to kind of shove it to the other teams that passed you. I want to do the same thing. I want to be better than all those guys that went ahead of and prove to all the teams that they shouldn't have passed on me."
Round 2 – 33rd Overall: Jonatan Berggren, RW
Sometimes compared to Viktor Arvidsson, Berggren is a high energy, dynamic playmaking winger from Sweden. At the 2018 U18 World Championship he put up 10 points in seven games, good enough for fourth in the tournament. Berggren is a finesse winger who is fast, strong on the puck and competes at a high level. He is a great skater with very good edge-work and can dart in and out of traffic in tight spaces to avoid defenders and generate offence. Berggren likes to deliver hits and doesn't mind taking one either.
He led SuperElit (SWE-JR) in assists and points this year (18G, 39A, 38GP). Berggren is perhaps underrated and may turn out to be a steal even as an early second round pick. His shot is not NHL ready but he knows how to find the weak spots on goaltenders, especially in close. He projects as a top to middle six winger who could arrive as early as next year, although it may take a bit longer for him to develop the strength to be an effective NHL player at both ends of the ice.
Round 2 – 36th Overall: Jared McIsaac, D
McIsaac, formerly the 2nd overall pick in the 2016 QMJHL draft and the defensive rookie of the year in 2016-17, is seen mainly as a shut-down defender. However, he played on the power play and led all defensemen on the Halifax Mooseheads last year with 47 points in 65 games in just his second season in junior hockey. McIsaac is a very good skater, has a heavy shot and plays a physical and aggressive game. He's a strong puck mover with good playmaking instincts and even better defensive abilities, making him very suited for creating turnovers and transitioning the puck to offence. McIsaac is another player that could easily have gone earlier in the draft and is a safe bet by the Wings. McIsaac projects as a potential top pairing minute munching all around NHL defender who has drawn comparisons to Drew Doughty in his style of play.
Round 3 – 67th Overall: Alec Regula, D
The "other" defenseman on the London Knights, Regula is one of the younger OHL prospects in the 2018 draft. He's a big (6-4, 204), mobile, two-way defender who got better as his OHL rookie season progressed. He's a solid skater and passer who makes smart plays and has a long reach. Regula is still a raw prospect and can be seen as a long term project who is still learning the game but has potential to grow into a top four defenseman.
Round 3 – 81st Overall: Seth Barton, D
Playing in the BCHL and not ranked in the top 100 on any published lists, Barton was as surprised as anyone when the Wings reached in the third round to take the tall and lanky offensive defenseman. Barton is a raw and unproven talent who will take his game to U-Mass Lowell of the NCAA this fall. He's a prospect to keep an eye on over the next couple years to see how he develops while playing against tougher competition.
Round 3 – 84th Overall: Jesper Eliasson, G
Other than his stat line, (1.93 GAA and 0.930 SV% in 19 GP) in the Swedish junior leagues, not much is known about Jesper Eliasson. What is clear is the Wings continue to add to their goalie prospect depth with this pick. Goalies typically take a long time to develop and the jury will be out for a while on this one as well.
Round 4 – 98th Overall: Ryan O'Reilly, RW
The Wings used their fourth round pick to take a big, skilled center who had 21 goals and 34 points in 45 games last year for the Madison Capitols of the USHL. O'Reilly has a very good shot, plays physical and can play center or wing. He will continue his development playing for the University of Denver this season.
Round 6 – Pick 159 traded to Columbus for a fifth round pick in 2019
Round 6 – 160th Overall: Victor Brattstrom, G
Brattstrom is 21 years old and in his last year of draft eligibility. He went 10-5-0 in 19 games played last year for Timra IK of the Swedish-1 league, and sported a 1.93 GAA and 0.918 save percentage. It's possible he could play in the AHL for the Griffins as early as this fall, although with the signing of Patrik Rybar and Harri Sateri, it's more likely he stays in Sweden.
Round 7 – 191st Overall: Otto Kivenmaki, C
It's the seventh round, might as well swing for the fences, right? The Red Wings certainly did that by selecting Otto Kivenmaki with their last pick of 2018. Kivenmaki is a tiny player with loads of offensive skill and speed. At only 5-8 and 137 pounds, Kivenmaki is a long-term project and long-shot to make the NHL, but he has the acceleration, agility, speed and skills to create offense. It's his size and defensive game that will hold him back. If he can improve on his positioning and find a way to become an effective 200 foot player, Kivenmaki has the makings of a great sleeper pick.
Development Camp Notes
Four first round picks, Zadina, Michael Rasmussen, Veleno and Dennis Cholowski, headline the 2018-19 Red Wings development camp roster. In total, 23 forwards, 13 defensemen and seven goaltenders were invited this year.
Photo courtesy of NHL.com
Forwards:
Filip Zadina, RW: 2018 1st round (6th overall)
Jonatan Berggren, RW: 2018 2nd round (33rd overall)
Ryan O'Reilly, RW: 2018 4th round (98th overall)
Nicolas Guay, C: Free agent invitee
Michael Rasmussen, C: 2017 1st round (9th overall)
Mattias Elfstrom, RW: 2016 7th round (197th overall)
David Pope, LW: 2013 4th round (109th overall)
Lane Zablocki, RW: 2017 3rd round (79th overall)
Givani Smith, LW: 2016 2nd round (46th overall)
Zach Gallant, C: 2017 3rd round (83rd overall)
Brady Gilmour, C: 2017 7th round (193rd overall)
Jack Adams, RW: 2017 6th round (162nd overall)
Sebastian Vidmar, LW: Free agent invitee
Chase Pearson, C: 2015 5th round (140th overall)
Taro Hirose, LW: Free agent invitee
Trevor Yates, C: Signed by Griffins, 3/28/18
Colt Conrad, C: Free agent invitee
Otto Kivenmaki, RW: 2018 7th round (191st overall)
Luke Morgan, LW: Free agent invitee
Ryan Savage, RW: Free agent invitee
Pavel Gogolev, LW: Free agent invitee
Joe Veleno, C: 2018 1st round (30th overall)
Maxim Golod, LW: Free agent invitee
Defensemen:
Dennis Cholowski, LD: 2016 1st round (20th overall)
Reilly Webb, RD: 2017 6th round (164th overall)
Kasper Kotkansalo, LD: 2017 3rd round (71st overall)
Gustav Lindstrom, RD: 2017 2nd round (38th overall)
Trevor Hamilton, RD: Signed by Griffins, 3/28/18
Jared McIsaac, LD: 2018 2nd round (36th overall)
Marcus Crawford, RD: Signed by Griffins, 4/3/18
Cole Fraser, RD: 2017 5th round (131st overall)
Malte Setkov, LD: 2017 4th round (100th overall)
Alfons Malmstrom, LD: 2016 4th round (107th overall)
Patrick Holway, RD: 2015 6th round (170th overall)
Alec Regula, RD: 2018 3rd round (67th overall)
Seth Barton, RD: 2018 3rd round (81st overall)
Goaltenders:
Jesper Eliasson: 2018 3rd round (84th overall)
Patrick Rybar: Signed by Red Wings, 5/21/2018
Filip Larsson: 2016 6th round (167th overall)
Joren van Pottelberghe: 2015 4th round (110th overall)
Kaden Fulcher: Signed by Red Wings, 10/3/17
Victor Brattstrom: 2018 6th round (160th overall)
Keith Petruzzelli: 2017 3rd round (88th overall)
Offseason Moves
July 2 – Signed D Mike Green to a two-year contract extension
July 2 – Signed G Jonathan Bernier to a three-year contract
July 2 – Signed RW Thomas Vanek to a one-year contract
July 2 – Signed G Harri Sateri to a one-year contract
July 2 – Signed C Wade Megan to a one-year contract
July 2 – Signed D Jake Chelios to a one-year contract
June 25 – Signed LW Tyler Bertuzzi to a two-year contract
June 25 – Signed RW Martin Frk to a one-year contract
June 24 – Xavier Ouellett placed on unconditional waivers for the purpose of a buy-out. The Wings will only be on the hook for 1/3 of his remaining salary as he is under the age of 26. Ouellett will be a free agent.
June 24 – Detroit trades D Robbie Russo to Arizona for a conditional 2019 7th round pick
May 25 – Signed D Gustav Lindstrom to a three-year contract
May 21 – Signed G Patrik Rybar to a one year, entry-level contract
May 7 – Signed LW David Pope to a two-year, entry-level contract
With Xavier Ouellett bought out and Robbie Russo traded, the Red Wings blue line has a couple of holes to fill. Joe Hicketts and Filip Hronek are the two prospects with the most chance of making the team, with Cholowski as a dark horse.
On forward there will also be one or two openings with Zadina, Rasmussen, David Pope and Evgeny Svechnikov all vying for spots out of camp. Early indications are that Zadina and Rasmussen are the most likely candidates to make the jump.
Newly signed Jonathan Bernier will split duties with Jimmy Howard. Jared Coreau was not resigned. Patrik Rybar and Harri Sateri will likely spend the year in Grand Rapids.
The Wings didn't exactly go full rebuild here, but they say they want to get younger and the main reason for signing Vanek and Green is to provide some veteran leadership for the next generation. I think maybe it's a bit more that Ken Holland is a competitive guy and he'd rather ice a more competitive team than go in the tank, but either way there will be a few new exciting young prospects in the lineup this year.
Main image courtesy of stmed.net
LATEST RADIO & DRAFTCASTS