Detroit Red Wings 2018 Draft Review and Development Camp Updates
markmhillier
2018-07-11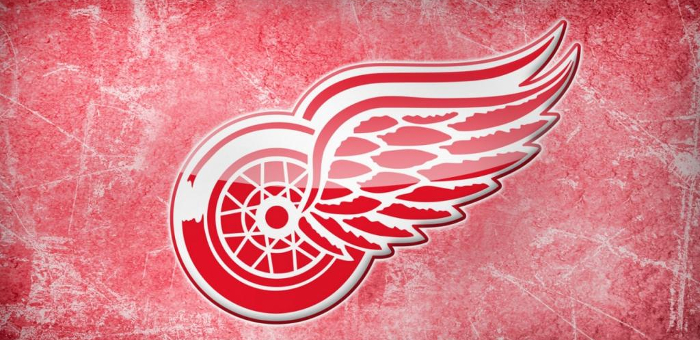 31 in 31 Series, July: Detroit Red Wings
Draft Review
The Detroit Red Wings absolutely killed the 2018 NHL entry draft. At least, that's the prevailing story that's out there. While I'm not quite as convinced just yet, I do believe the Wings did very well overall, especially in the first two rounds. The team and their fans were no doubt ecstatic to see Czech sniper Filip Zadina fall into their laps at pick number six. Zadina was pegged by most pundits as the second best forward available in the draft and one of the top three prospects overall. Joe Veleno is also perhaps a bit of a steal at 30th overall, although, time will tell. Jonatan Berggren (pick 33 overall, round two), might be one of the more underrated players going into the draft and has a very high ceiling. With ten total picks and four in the first two rounds, Detroit managed to fill up the cupboards big time.
Round 1 – 6th Overall: Filip Zadina, LW/RW
The Detroit Red Wings highest pick since Keith Primeau at number three in 1990, Zadina himself was pegged to go as high as number three in this draft. Zadina instantly becomes Detroit's best fantasy prospect and he's a must own in any keeper league and possibly most one-year leagues as well. Detroit's director of amateur scouting, Tyler Wright said, "Zadina at six for us was a little bit of a shock… but obviously when Zadina fell to us there wasn't much dialogue". Zadina led all rookies in the QMJHL last season with 82 points in 57 games and won the Mike Bossy Trophy as the QMJHL's best professional prospect.
Zadina, who models his game after Nikita Kucherov, is an elite talent and sniper with character and determination. He could step into a top six role as early as this fall. Montreal, Ottawa and Arizona all passed on Zadina. He later told reporters he "will fill up their net with pucks". That could well happen sooner rather than later. While it is well known that Detroit likes to slow cook their prospects, Zadina has a high probability of bucking that trend and if he does make the team out of camp, he is an early choice as a Calder candidate. Zadina is easily one of the top offensive prospects in this year's draft class and may well end up as the best one.
Round 1 – 30th Overall: Joe Veleno, C
The Red Wings used their second first round pick (via the Tomas Tatar to Vegas deal) on Veleno. Veleno, the first player ever to be granted exceptional status in the QMJHL and one of the highest rated centers in the 2018 draft, also fell down the board to land in the Red Wings lap. Fast and highly skilled, Veleno is already a complete and consistent player with exceptional hockey sense, vision and a professional attitude. He has the potential to be a top six playmaking center down the road.
Like Zadina, Veleno also has a bit of a chip on his shoulder after sliding in the draft. When told of Zadina's comment about filling the Canadiens, Senators and