Prospect Ramblings: Much Too Early Highlights
Pat Quinn
2023-10-21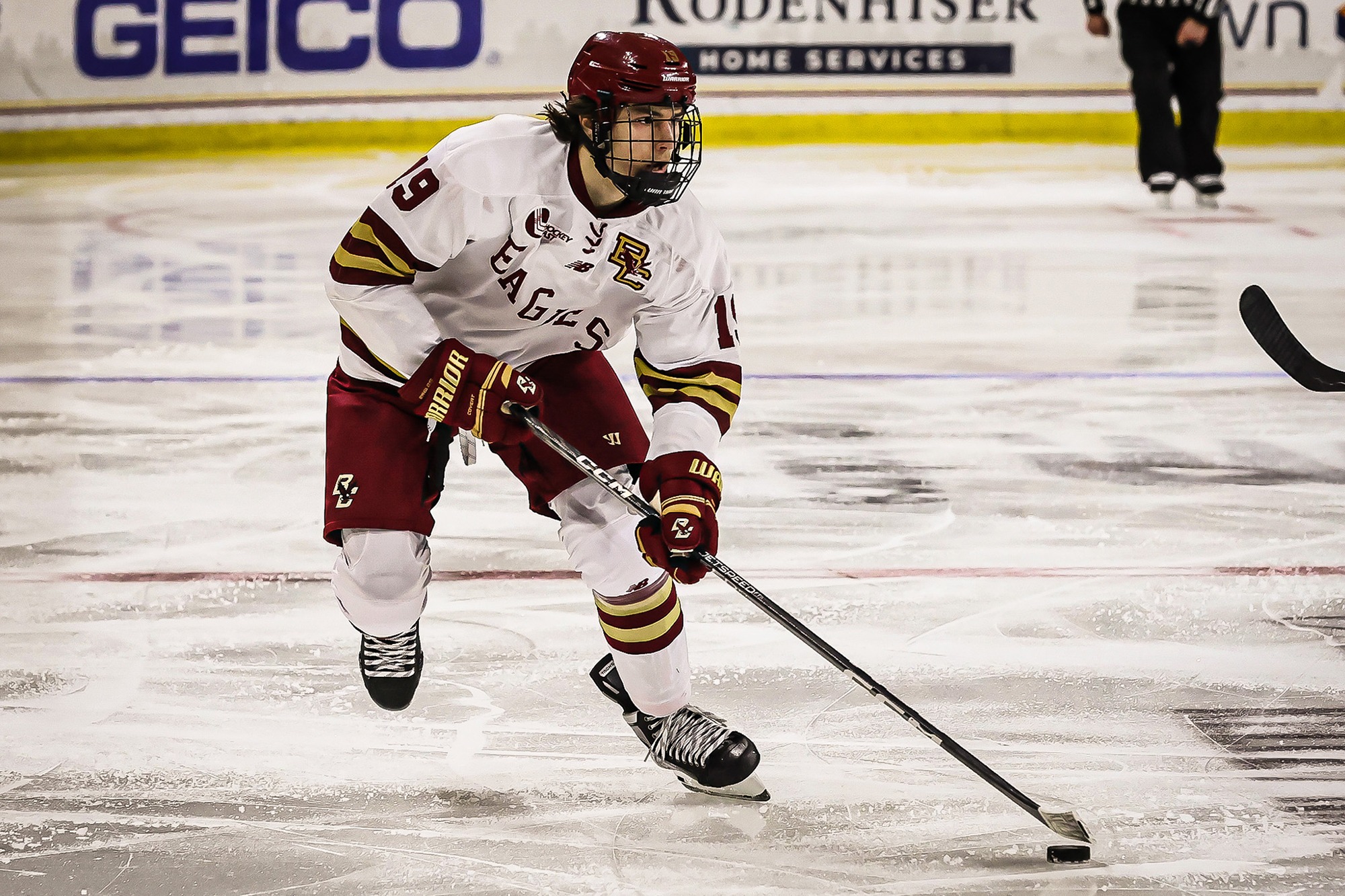 Welcome to the prospect ramblings. For this ramblings I wanted to just highlight a couple much too early stats for poolies. They could also be great precursors to a potential breakout seasons as well.
***
AHL
Jiri Kulich (BUF) is currently leading the AHL in scoring with six points in three games. It is only a matter of time before he sticks in the NHL. Isak Rosen (BUF) has four points in three games as he is figuring the AHL out.
Nick Robertson, recently demoted by the Leafs, has five points in two games. Hopefully, some strong play and no injuries result in a recall soon.
Despite his size Rulan Iskhakov (NYI) is still killing i tin the AHL with five points in three games. With 10 shots in that time too. Too bad there is no real room on the Island. Quick note too: William Dufour (NYI) has 12 shots and no points in three games.
Jeremie Poirier (CGY) is leading all AHL defensemen in scoring with five points in two games. Future PPQB is coming under the radar Flames fans.
In Dallas, Texas, Mavrik Bourque and Logan Stankoven each have four points in three games.
*
NCAA
Cutter Gauthier (PHI) has 19(!!!!!!!!) shots in two games
Cutter Gauthier really has 19 shots in 2 games for Boston College, hey?

— Pat Quinn (not that one) (@FHPQuinn) October 20, 2023
Massimo Rizzo (now PHI) who was supposed to be involved in the DeAngelo trade, who was later sent to Philly rather cheaply in the end anyway, has seven assists in two games for the University of Denver.
Red Savage (DET) has nine points in five games for Michigan State University. It is nice to see him take some offense on at 20 after two years of 0.45 ppg production (average).
Rutger McGroarty (WPG) is leading the University of Denver with nine points in four games.
*
OHL
Top OHL leading scorers who are drafted by NHL teams: Carson Rehkopf, F, (SEA) has 16 points in eight games, and Hunter Brzustewicz, D, (VAN) also has 16 points in eight games. Both play for the Kitchener Rangers. Carson Rehkopf is tied for first in goals with nine and Brzustewicz is leading all defensemen in scoring.
Arttu Kärki, D (VGK) has 12 points in nine games for the Soo Greyhounds. Quite awesome for a 2023 third round draft pick.
Easton Cowan (TOR) is leading the OHL in point per game, 2.25, with nine points in four games for the London Knights.
Luke Misa (2024 eligible) is leading the OHL in scoring with 17 points in 10 games.
*
WHL
Andrew Cristall (WSH) is leading the WHL in points per game with 2.25. His stats are more impressive than Misa's as he has 18 points in eight games. Watch for him to be a contender to lead the WHL in scoring.
Jagger Firkus (SEA) has 17 points in nine games with the Moose Jaw Warriors. He is also a contender to lead the league in scoring and likely shatter his previous high in scoring of 88. Just wish he weighed more than 154 pounds at 5-10.
Also, for the Moose Jaw Warriors, Brandon Yager (PIT) has 15 points in eight games.
Tij Iginla (2024 eligible) has nine goals in nine games for the Kelowna Rockets, he is teammates with Cristall above.
*
QMJHL
The only NHL drafted prospect who is within the top 13 in scoring is Mathieu Cataford (VGK – 2023 #77 overall) with 13 points in eight games. The top scorer has 16 points in the QMJHL so far.
Unfortunately for any players that want to be the leading scorer in the QMJHL this year:
TRANSACTIONS: #CBJ have activated Zach Werenski off Injured Reserve & designated Liam Foudy non-roster and placed on waivers for purpose of assignment to @monstershockey.

The team has also activated RW Jordan Dumais off the Injured/Non-Roster list and loaned to @HFXMooseheads.…

— CBJ Public Relations (@BlueJacketsPR) October 20, 2023
Odds of Dumais leading the Q in scoring have got to be 1.00000000000000000000000000000000000001:1
Cam Squires (NJ – 2023 #122 overall) has 12 points in nine games.
*
KHL
Nikolay Goldobin, who is signed until 2024-25 is leading the league in scoring with 32 points in 21 games. At 28, he is not a prospect anymore but it is too bad it never worked in the NHL. Potential free agent you should watch.
Ivan Morozov (VGK), who really struggled in the AHL last season, has 23 points in 19 games. Who knows what 2024-25 holds for him and Vegas.
Alexander Chmelevski (SJ), who is in the final year of his KHL deal, has 16 points in 19 games. A smart stash for keeper leagues in 2024-25.
Matvei Michkov (PHI) has 14 points in 15 games. Of note, 14 of those points came when he was loaned to HK Sochi… 14 games ago. Too bad the CSKA head coach could not find ice time for him, but hopefully this puts to bed that Putin was personally directing the KHL to not play Michkov.
Danila Yurov (MIN), who is in the last year of his KHL deal, appears to have figured out the league as he has 13 points in 19 games for Metallurg Magnitogorsk. This after recording just 12 points in 56 KHL games last season.
Nikolai Kovalenko (COL) is currently still hurt, but has 13 points in 11 games. Get excited Avs fans, this kid is electric.
****
Thanks for reading. Follow me on twitter/X: @FHPQuinn
NOTE: I am very annoyed I cannot change my photo as it is keeping me the false captain on the Winnipeg Jets.
Pat Quinn
LATEST RADIO & DRAFTCASTS