QMJHL Update: October 2023
Sean Crocker
2023-10-07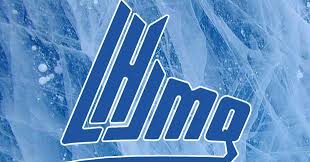 ***
It is the most wonderful time of the year! Not Christmas, it's hockey season! Welcome back to the QMJHL update for Dobber Prospects!
Since the Quebec Remparts dominated the Q last season and cruised to a Memorial Cup victory, the inevitable power shift has taken place in the league as the champions find themselves at the bottom of the standings. Several teams benefitted from the teardown, but none more than the Rouyn-Noranda Huskies, as they acquired elite goaltender William Rousseau at the QMJHL Draft. His struggles have been accentuated this year with just a 0.899 save percentage through four games. 
The Baie Comeau Drakkar have taken a step forward and boast a strong blend of veterans and draft eligible players to try to take the plucky group to the next level. But it is in the Atlantic group of teams where the plot thickened the most this offseason. The Halifax Mooseheads lost pieces who were integral to their finals appearance last year, most notably Josh Lawrence and Alex Doucet. The Moncton Wildcats added a first overall pick (Caleb Desnoyers), a sixth overall pick (Shawn Carrier) and several pieces to buoy a brilliant defence led by Etienne Morin. 
Strong starts from everyone minus Quebec in the Eastern Conference have complicated things and will likely be a competitive group of squads for the entire season. Buckle up!
Lastly, the Drummondville Voltigeurs have high hopes for the season, getting studs like Maveric Lamoureux and Tyler Peddle back to help the team take the next step along with the addition of Ethan Gauthier. Gatineau, much like Quebec, lost plenty of talent to graduation and will likely take a step back this season. 
***
Today on the QMJHL Update, we will discuss draft eligible players you may have read on heading into the season and their relevance in fantasy. There are not a plethora of players with the upside fantasy managers desire when spending draft capital on them, but there are a few key players worth keeping an eye on, most notably in the early part of the draft.

Without further adieu, let's dive in!
***
Maxim Masse
Masse headlines the crop for QMJHL players headed to Vegas for the 2024 NHL Draft. While his complete game makes him a viable candidate to be taken in the first round, what makes him relevant in the fantasy realm is his goal scoring prowess. He has shown a strong propensity to drive a bullet from range and can score in a multitude of ways. In his rookie season with Chicoutimi Sagueneens, he buried 29 goals and has set himself up nicely to try to break that threshold. Masse has started the campaign with a point-per-game and will look to add onto it while elevating his production to smash last year's totals. 
On top of this, Masse was a star at this year's Gretzky-Hlinka tournament, scoring big goals in big moments for Canada. 
*
Justin Poirier
Poirier and the Baie-Comeau Drakkar have both enjoyed strong starts to the season, without a loss in regulation thus far. Poirier's goal-per-game pace right now will prove to be unsustainable, but after what Jordan Dumais did in an MVP effort last season, Poirier could have the skill to smash those thresholds in his draft-plus-one season. But for now, the diminutive 5-8 forward will look to keep adding onto his totals. His skating alone allows him to work into areas that make him dangerous. He utilizes his shot well, but needs to develop a quicker release to find a new level. 
As of right now, it would be hard to count Poirier out as a mid-to-late first round pick for a team looking for the raw talent he possesses, but his frame raises the possibility that he could be passed on and fall into the second round. When will teams learn? 
*
Tomas Lavoie
Lavoie has the pedigree of being the first overall pick in the 2022 QMJHL Draft. He has the raw skills to put up solid numbers offensively but will likely continue to thrive as a big-bodied shutdown defenceman, as he has been strongly deployed as such for the Cape Breton Eagles.

At just 17-years-old, he is a gaudy 6-4 defender weighing in at 193lbs and makes life hard on opposing offensive players. Lavoie's calm and collected demeanor already shows at his young age and will only continue to improve as he moves on in his career and advances further into this season. He will not light the world on fire offensively but he could have the profile of a strong multi-category player in the fantasy world. 
*
Quinn Kennedy
Kennedy struggled much of last season to generate the same kind of offence he did in U18, where he torched the opposition for 41 points in 33 games. His production fell to a low with only five points in 41 games as a depth forward for the Rimouski Oceanic. He will look to turn the page in 2023-24 but only has one point through five games. In spite of this, he makes up for the lack of offence by being a relentless forechecker with the ability to win battles, but has struggled to do so in the QMJHL with his 5-9 frame. Kennedy is the type of player who can flip the switch, however, and competes at a level that rivals him with his peers. Can he hit the switch offensively this season? The answer to that question will have a large bearing on where he lands in the NHL Draft, and how we will continue to project his potential future in the pros. 
*
Owen Phillips
A strong 200-foot defender with some offensive upside, Phillips got his feet wet last season with his hometown Halifax Mooseheads. He spent a lot of time with import defender David Moravec on the top pair, as the 16-year-old was prone to error in his rookie season. Now, with some key departures on the blueline, Phillips will get his shot just in time for his NHL draft year with a chance to impress on the blueline for a contending team. While his offensive ability will not generate much in the way of points, he has the ability to run the top power-play unit and can use his skating to create havoc by treading the line in the offensive zone. This alone could help translate some of his raw skill into offensive upside. For now, Phillips likely projects as a bottom-pairing defender in the NHL without much fantasy upside, but with the opportunities afforded to him, he could very well take a step into relevance this season.
***
Thanks for reading this month's QMJHL Update on Dobber Prospects! Interact with me on Twitter @Seany_Hockey. Send me a DM or tag me directly on a tweet if you want to talk QMJHL Hockey! Plenty more to come. 
LATEST RADIO & DRAFTCASTS