August 32-in-32: New York Islanders
James Iacovone
2023-08-19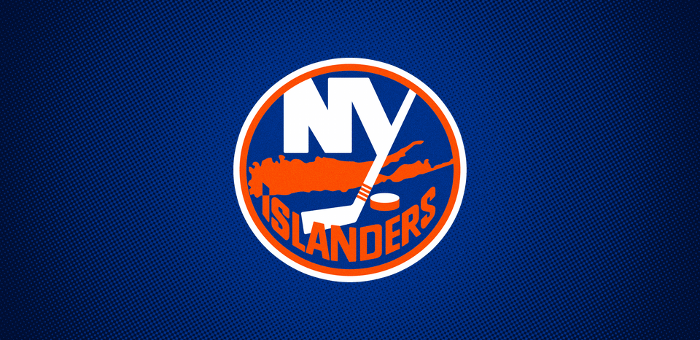 *
Welcome to the August 2023 edition of the DobberProspects 32-in-32 Series. This month, we are diving into the depth of each organization, looking at their recent graduates, risers, fallers, and top-20 prospects.
*
The 2022-23 New York Islanders held off the Pittsburgh Penguins and made the NHL playoffs once again last season, but were bounced in the first round by the Carolina Hurricanes.
A season in which the Islanders traded for former Vancouver Canucks captain, Bo Horvat, fans surely expected more. From an offensive perspective, Horvat struggled to get things going in New York as he would score just seven goals and 16 points during his 30 games with the Islanders. Mat Barzal also missed a large chunk of the season due to injury but still finished second on the team in points. Brock Nelson lead the Islanders in goals, assists, and points and recorded new career highs with 39 assists and 75 points in 82 games.
The Islanders locked up their goalie tandem of Ilya Sorokin and Semyon Varlmov over the summer for at least the next five years. Sorokin was once again one of the marquee goaltenders in the NHL in 2022-23 as he played to an 0.924 save percentage and won a career high 31 games.
The Islanders are bringing back all of their roster for next season minus Josh Bailey who was traded during the summer. Familiarity should help and hopefully a full season of Bo Horvat and Mat Barzal can propel New York to the playoffs yet again.
***
GRADUATING
Simon Holmstrom – Bridgeport Islanders (AHL) to New York Islanders (NHL)
Samuel Bolduc – Bridgeport Islanders (AHL) to New York Islanders (NHL)
Matthew Maggio – Windsor (OHL) to Bridgeport Islanders (AHL)
Travis Mitchell – Cornell University (NCAA) to Bridgeport Islanders (AHL)
Aiden Fulp – Western Michigan University (NCAA) to Bridgeport Islanders (AHL)
***
RISERS
Alex Jefferies (Merrimack – NCAA)
"A fast, powerful skater with good size for a teen. The two-way Jefferies creates scoring chances with exceptional vision and eye-popping passes."
Jefferies completed a breakout season with Merrimack (NCAA) last year as he averaged over a point-per-game. He was nominated as a 2022-23 NCAA Hockey East first-team all-star and was named a finalist for NCAA Hockey East's Player of the Year. Jefferies is returning to Merrimack for his senior season and will be 22 years of age before its completion. Expect him to potentially get a few games in with Bridgeport by the end of the 2023-24 season.
2020 fourth round pick, Alex Jefferies, averaged over a point-per-game at Merrimack last season.

He was nominated as an NCAA Hockey East All-Star and was a finalist for NCAA Hockey East's Player of the Year. #Isles

— James Iacovone (@JimIkeHW) July 25, 2023
*
Matthew Maggio (Bridgeport – AHL)
"A hard-worker, Maggio nonetheless took his time to become draft-relevant and will need minor-league pro seasoning before he has any chance of cracking an NHL roster."
Maggio exploded for 54 goals and 111 points during his age 20 season with Windsor of the OHL. Maggio was signed to a three-year ELC on May 1st, 2023 and recorded two assists in three games for Bridgeport. He turns 21 in November and will look to build on his OHL success in the pros next season. While the Islanders roster seems somewhat set at least for 2023-24, the roster could always use more offensive minded players and the former 2022 5th round pick could provide that but probably not until 2024-25.
*
Quinn Finley (Wisconsin – NCAA)
"Hard-working speedster who can make plays or score and loves to push the pace. If he gets stronger and heavier as well as improving his commitment to defense, he could become a solid, contributing middle-six NHLer."
Finley's scoring finally matched his talent level during his age 18 season in the USHL. Between Madison and Chicago, Finley racked up 65 points in 55 games, scoring 25 times. The now 19 year old will attend Wisconsin University in the fall and will need to mature a bit more physically before turning pro in a few years, the offensive talent is there however.
*
William Dufour (Bridgeport – AHL)
"A power forward reminiscent of Cal Clutterbuck, Dufour fits the Islanders' hit-anything mentality. His willingness to help defensively qualifies him for the bottom six, although a knack for scoring could lift him higher."
Dufour had a very good first pro season with Bridgeport last year after playing four years in the QMJHL. Last season Dufour finished fourth in goals with 21 and fifth on the team in points. Good enough to earn a call up to the Islanders for a game. Like a lot of the Islanders prospects, Dufour projects as a middle of the lineup guy but if can continue his strong play with Bridgeport, he could contend for a spot on the Islanders sooner rather than later.
*****
FALLERS
Reece Newkirk – Worcester Railers (ECHL)
"A fiery and fearless competitor, he continues to refine his scoring and stickhandling. Likely a bottom-six player in the pros, he is versatile enough to move up and down a lineup. A candidate for both special teams"
Newkirk once again spent the majority or another season with the Islanders ECHL affiliate in the Worcester Railers. He'll be 23 next season and cannot afford to spend another season in the ECHL if he hopes to one day play for the Islanders. Due to become and RFA in 2024, Newkirk is known for his physical game at this point in his career and if he cannot turn things around quick, will likely be a career minor leaguer.
***
ORGANIZATIONAL DEPTH CHART
A combination of NHL readiness and upside
| | | |
| --- | --- | --- |
| LW | C | RW |
| Arnaud Durandeau | Otto Koivula | Ruslan Ishkakov |
| Alex Jefferies | Danny Nelson | William Dufour |
| Quinn Finley | Reece Newkirk | Matthew Maggio |
| Daylan Kuefler | Jacob Pivonka | |
| Jessi Nurmi | Cameron Berg | |
| Alexander Ljungkrantz | Justin Gill | |
| Eetu Liukas | | |
| Kyle MacLean | | |
| | |
| --- | --- |
| LHD | RHD |
| Robin Salo | Aiden Fulp |
| Calle Odelius | |
| Dennis Cholowski | |
| Isaiah George | |
| Zac Schulz | |
| Dennis Good Bogg | |
| Tomas Machu | |
| Travis Mitchell | |
Goaltenders
Jakub Skarek
Tristan Lennox
Henrik Tikkanen
***
TOP 20 FANTASY PROSPECTS
This section is intended to paint a picture of the Islanders prospects whose current trajectory projects them making the most positive fantasy impact at the time that they reach the NHL. Arrival date and NHL certainty have been taken into consideration. However, a player's potential upside is the most important factor in determining this list.
Simon Holmstrom
Samuel Bolduc
Danny Nelson
Ruslan Iskhakov
Robin Salo
Calle Odelius
William Dufour
Arnaud Durandeau
Quinn Finley
Dennis Cholowski
Alex Jefferies
Matthew Maggio
Alexander Ljungkrantz
Otto Koivula
Jessi Nurmi
Cameron Berg
Isaiah George
Eetu Liukas
Reece Newkirk
Daylan Kuefler
*****
Jim Iacovone covers the New York Islanders for Dobber Prospects. Follow him on twitter @JimIkeHW
LATEST RADIO & DRAFTCASTS