July 32-in-32: Minnesota Wild
Pat Quinn
2023-07-15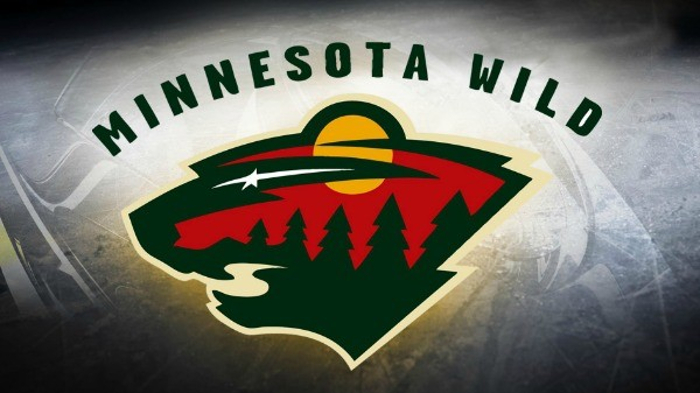 ***
The 32-in-32 Series is an annual event here at DobberProspects! Every day in July we will be bringing you a complete breakdown of a team's Draft, and insights into their off-season movements thus far. Following this up in August, we will dive into every team's prospect depth chart with fantasy insights and implications for the upcoming seasons. Check back often, because we plan on filling your hockey withdrawal needs all off-season long!
***
The Minnesota Wild had a respectable 2022-23 campaign that saw them finish with 103 points, good enough for third place in their Central Division. Although, they finished with 10 points less than the 2021-22 season, they comfortably held down a playoff position throughout the season. They were unfortunately beaten in six games in the first round by the Dallas Stars, who themselves had a strong season making it to the Conference Finals. Despite the first-round exit, there remains strong optimism surrounding the club. They remain a team that can be competitive in the future but changes will need to be made to make it past the first round moving forward. 
Due to having limited cap-space, the Wild will have to rely on their existing squad to continue to improve to make a strong playoff push. Throughout the lineup, Minnesota has a near-complete roster with players used for different roles. They have offensive power coming from stars such as Kirill Kaprizov and Mats Zuccarello, along with secondary scoring from Matt Boldy and Joel Eriksson Ek. They also have great energy players locked up including Marcus Foligno, Freddy Gaudreau and Connor Dewar. Their defense remains strong with stalwarts including Jared Spurgeon, Jonas Brodin and Jacob Middleton, despite losing Matt Dumba to the UFA market. Finally, they have their two goaltenders in Marc-Andre Fleury and Filip Gustavsson to help compete for the Cup, while top prospect, Jesper Wallstedt, can develop his game at the AHL level. 
Going into the draft, the Wild are not picking high enough to guarantee an NHL-ready talent, however they will be expecting a couple of their young prospects in Marco Rossi, Calen Addison and Brock Faber to take big steps forward in their development this upcoming season. If these three players can make a significant impact, similarly to how Matt Boldy exploded over the past couple seasons, it will greatly help the Wild's chances of having success during the 2023-24 season. 
Authored by: Nathan Leblanc
*******
Now, let's talk about the NHL Draft.
*******
The Draft
Due to their performance during the 2022-23 season, the Minnesota Wild finished with the 21st overall selection in the first round of the 2023 NHL draft. Due to a trade that occurred during the season sending Jordan Greenway to the Buffalo Sabres, the Minnesota Wild acquired the 64th pick originally belonging to the Vegas Golden Knights. This gave the Wild three picks in the first two rounds of one of the strongest drafts in recent memory. Although the Wild had no picks in Rounds three and four, respectively, due to trading for Nicolas Deslauriers (2022) and Oskar Sundqvist (2023), they still had their own picks in Rounds five to seven. This means that the Wild had a total of six selections in the 2023 NHL draft to build upon an already strong prospect pool. 
*
Round One, 21st Overall – Charlie Stramel, C The Wild started off the draft with the 21st overall selection where they selected local Minnesota native, Charlie Stramel. Stramel is a 6-3 center, who can also play the wing, that relies on his large build to battle in front of the net. His offence is focused on sustained offensive zone pressure and getting to loose pucks around the net.  Stramel played his 2022-23 season with the University of Wisconsin in the NCAA as a young rookie in the league. He managed to put up 12 points in 33 games playing on a team that struggled over the course of the year. His performances also awarded him a spot on the U-20 United States national team where he added three assists in seven games. Due to his size and strength, Stramel is an intriguing prospect that has significant NHL upside. He will need to work on his skating and his quickness in order to cement himself as a top-six forward, but he has the ability to solidify a bottom-six role in the NHL, as well. He will return to the NCAA for his sophomore season during the 2023-24 season and will most likely need an additional year or two before he is ready to play for the Minnesota Wild. 
*
Round Two, 53rd Overall – Rasmus Kumpulainen, C The Wild's second pick in the draft led them to drafting Rasmus Kumpulainen with the 53rd overall pick. This pick was very reminiscent of their first pick in the draft. Like Stramel, Kumpulainen is a powerful two-way center with a large frame that can impose his physicality on the ice.  Kumpulainen is an intriguing prospect with a 6-3 frame at roughly 192 pounds. He played his 2022-23 season with the junior team of the Lahti Pelicans at the Liiga U20 level. He was able to assert some dominance putting up 34 points in 41 games before adding an additional two points in four playoff games. Although he did not get a chance to play at the U20 World Juniors tournament, he was able to put up five points in five games during the IIHF U18 World Championships. Kumpulainen will need a couple years of development in Finland playing against men in the Liiga before he is ready to test himself at the NHL level. Despite having the frame to play in the league, he will need to improve his offensive skillset, skating and shot if he wants to end up as an NHL player in the future.  
*
Round Two, 64th Overall – Riley Heidt, C Following the first two picks in the draft, Minnesota again decided to draft a center in Riley Heidt with their second pick in the second round of the 2023 NHL draft. Unlike Stramel and Kumpulainen, Heidt is a slightly smaller center (who could also play on the wing), however has the most upside out of all their 2023 NHL draft picks.  Heidt was projected to be a late-first or early-second round pick in the draft and the Wild managed to steal him with their third pick in the draft. Standing at 5-11 and 179 pounds, Heidt had an incredible season in the WHL playing for the Prince George Cougars where he posted 25 goals and 72 assists for 97 points. He also added eight points in nine playoff games showing his incredible playmaking abilities at the junior level, which made him a top five WHL point scorer during the season. Heidt has the skating, tenacity and skills to be a top-six forward at the NHL level but will need to work on his consistency and puck management over the next couple seasons before he is ready for a roster spot. 
*
Round Five, 149th Overall – Aaron Pionk, D With the 149th overall selection, the Minnesota Wild selected defenseman Aaron Pionk. Pionk played his 2022-23 season for the Waterloo Black Hawks of the USHL and is considered an over-ager in the draft, as he is 20 years old. Pionk is considered a defensive-defenseman and also happens to be a Minnesota native where he is expected to play his 2023-24 season for the University of Minnesota-Duluth of the NCAA.  Standing at 6-1 and 172 pounds, Pionk is not the largest defenseman, however he has great gap control and a very active stick on the defensive side of the game. This past season, Pionk also managed to show some offensive upside posting 36 points in 60 games. He will need to work on his physicality and his offensive side of the game but will get the proper training by going the NCAA route. Pionk remains a long-term project, but if he is able to flourish at the NCAA level, there will be strong indications that he can one-day become an NHL bottom-four defender. 
*
Round Six, 181st Overall – Kalem Parker, D Similarly, to Minnesota's fifth round selection, they decided to pick another defenseman with the 181st overall pick in the sixth round.  They selected Kalem Parker who played his 2022-23 season with the Victoria Royals of the WHL. Parker is a two-way defenseman with strong gap control on the defensive side of the puck and some great break-out skills and deception on the offensive side.  During the 2022-23 season, Parker managed to put up 38 points in 68 games for one of the worst teams in the league. Although he finished with a minus-44, Parker demonstrated great two-way play during his second full-season in the league. Standing at 6-0, Parker will need to improve his skating and decision-making, if he wants to make the NHL in the future. He will play another season for the Victoria Royals and will look to develop his skills while helping Victoria raise their level in the league. As a long-term project, Parker will likely need to play a couple of seasons in the WHL before jumping into an AHL role before playing in the NHL. 
*
Round Seven, 213th Overall – James Clark, LW With their final pick in the 2023 NHL draft, the Minnesota Wild once again looked towards a Minnesota native prospect by picking James Clark. Clark is a play-making winger, who also has the ability to use his shot to generate scoring potential. Due to his playmaking abilities, Clark also has the ability to play the center ice position.  Clark managed to put up 47 points in 62 games in the 2022-23 USHL season. He played for the Green Bay Gamblers organization and is next expected to play for the University of Minnesota in the NCAA for the upcoming 2023-24 season. Like several other drafted players, Minnesota will be able to monitor his progress close to home. Clark has transferable skills to the NHL, as he is great at making plays at a quick pace and is dynamic to create offense. He will need to work on his physicality and his defensive game to ensure he has the best shot at becoming a professional at the NHL level. He will most likely need a couple of seasons at the college level before transitioning to a professional at the AHL level. If he continues to improve, he will have the opportunity to become a middle-six winger at the NHL level. 
********
The Off-Season
After a respectful 2022-23 season, the Wild looked to the off-season to keep their momentum towards competing for the Stanley Cup. Due to the limited cap-space they had, it would always be a challenge for Bill Guerin and the team to make significant upgrades. They focused on retaining the key pieces they wanted on the team and looked for ways to make moves for younger players that are NHL ready. 
Make decisions on both UFA and RFA eligible players to accommodate young players

Look for replacement for Ryan Reaves on the fourth line 

Build out the youth movement on the Iowa Wild squad 
Minnesota managed to accomplish each of these items by first making difficult decisions to forego qualifying Sam Steel, Damien Giroux and Mason Shaw to qualifying offers, thus making them UFAs. Mason Shaw had a rough go lately due to injuries, therefore it is possible that Minnesota can still find a way to sign him later in the summer. Starting goaltender, Filip Gustavsson, along with forward, Brandon Duhaime, received their qualifying offers with arbitration rights and those players are expected to be signed for the upcoming season. Young defenseman, Calen Addison, who is coming off a strong season, also received a qualifying offer and is expected to have a full-time role in the NHL again next season. 
After losing Ryan Reaves to the UFA market, the Wild quickly pivoted to trade for Patrick Maroon to fill the tough role on the team. Due to the outgoing players on both the UFA and RFA markets, the Wild organization has opened up roster spots at both the NHL and AHL level for their young prospects. 
*
Incoming
Main roster: Patrick Maroon (LW), Brock Faber (D), Marco Rossi (C) System: Maxim Cajkovic (RW), Caedan Bankier (C), Vinni Lettieri (C), Jacob Lucchini (RW), Kyle Masters (D), Carson Lambos (D), David Spacek (D)
The Minnesota Wild expected to keep most of the same line-up that they had for the past 2022-23 season with a quiet summer thus far. Besides the addition of Patrick Maroon to add a strong fore-checking presence and promising youngsters to the roster (Brock Faber and Marco Rossi), Minnesota didn't do much to build on their current team. The Iowa Wild, on the other hand, will get an influx of newly signed ELC players, as well as the addition of a couple veterans to play at the AHL level. Iowa added Vinni Lettieri and Jacob Lucchini during the free-agent period to be veterans to guide the young forward prospects of Bankier & Cajkovic. Three promising defenseman prospects in Kyle Masters, Carson Lambos and David Spacek are making the jump from their respective CHL leagues to play their rookie seasons at the professional level.
*
Outgoing
John Klingberg (D), Oskar Sundqvist (RW), Gustav Nyquist (LW), Ryan Reaves (RW), Damien Giroux (C), Mason Shaw (LW), Sam Steel (C), Matt Dumba (D), Tyson Jost (C), Joseph Cramarossa (LW), Brandon Baddock (LW), Mitchell Chaffee (RW), Joe Hicketts (D)
Due to the limited cap space that Minnesota had, the team was unable to sign multiple incoming free agents that they had acquired for their 2022-23 playoff push. These players included Klingberg, Sundqvist and Nyquist. They also lost long-standing defenseman Matt Dumba and physical power-forward Ryan Reaves to the UFA market. Tyson Jost was lost to waivers during the 2022-23 season and Cramarossa terminated his contract to sign overseas during the season as well. With the limited number of roster spots available, Minnesota also declined offers on RFAs consisting of Damien Giroux, Mason Shaw and Sam Steel, which made them available as UFAs to all teams in the market.  Despite the sheer number of outgoing players, the majority of the Minnesota Wild team will remain unchanged with full-time spots now available for young players such as Marco Rossi, Brock Faber and Calen Addison to cement their roles as full-time NHLers moving forward. 
*
Re-Signed & ELC Signings
Matt Boldy (seven-year/$49,000,000), Michael Milne (ELC: three year/$2,585,000), Caedan Bankier (ELC: three-year/$2,602,500), Hunter Haight (ELC: three-year/$2,692,500), David Spacek (ELC: three-year/$2,587,500), Brock Faber (ELC: three-year/$2,775,000), Kyle Masters (ELC: three-year/$2,595,000), Frederick Gaudreau (five-year/$10,500,000), Marcus Johansson (two-year/$4,000,000), Hunter Jones (one-year/$787,500), Zane McIntyre (one-year/$775,000), Dakota Mermis (one-year/$775,000), Nick Swaney (one-year/$775,000), Vinni Lettieri (two-year/$1,550,000), Jacob Lucchini (one-year/$775,000)
***
Nathan Leblanc
LATEST RADIO & DRAFTCASTS