September 32-in-32: Detroit Red Wings
Victor Nuno
2022-09-09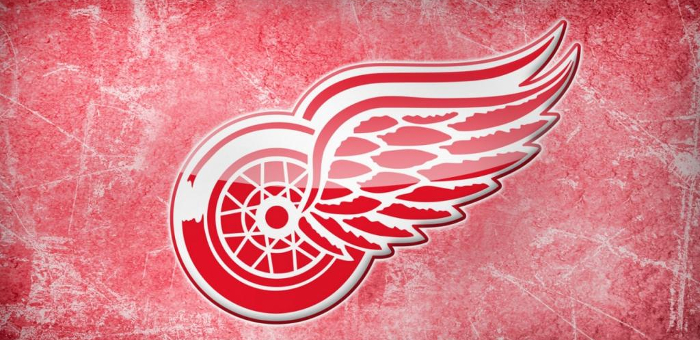 Welcome to the September 2022 edition of the DobberProspects 32-in-32 Series. This month, we are diving into the depth of each organization, looking at their recent graduates, risers, fallers and top-20 prospects. 
The Detroit Red Wings had significant contributions from rookies in 2021-22 as evidenced by Moritz Seider winning the Calder trophy and Lucas Raymond finishing fourth. In addition to those two, Filip Hronek, Michael Rasmussen, Givani Smith, and Joe Veleno all took steps forward in their development this season. With the departure of veterans Sam Gagner, Vladislav Namestnikov, Danny DeKeyser, Nick Leddy, and Marc Staal, there should be some space for the young Red Wings to win more prominent roles.
The Detroit Red Wings' prospects will participate in the NHL prospect tournament, scheduled to get underway just a few days after this is published. Certainly, fortunes of some of the prospects discussed may change at this tournament. Training camp will start September 21st where some of these prospects will have the chance to make the opening night roster and still others will hope to make an impression to set them up for a better chance in the future.
Due to the cancellation of the under 20 World Junior Championships (U20 WJC) in January, we were able to see some prospects at the rescheduled event in August. Both Carter Mazur for the Americans and William Wallinder for the Swedes were not scheduled to partake in the originally scheduled tournament, but were able to represent their countries in the rescheduled event.
Mazur was certainly one of the standouts of the tournament. He scored five goals across the five games the Americans played and only tournament most valuable player Mason McTavish had both more goals and goals per game than Mazur. The now 20-year-old had a stellar season helping the University of Denver Pioneers to a national championship. He was 5th on the Pioneers in forward scoring, while at the same time posting the best net expected goals (expected goals for minus expected goals against) and Fenwick for percentage on the team. He should be back with the Pioneers for his second season in 2022-23.
Wallinder had an interesting tournament. He finished 8th in time on ice for a defenseman, despite being one of the oldest and most experienced blue liners on the team. He had a great assist in the bronze medal game that helped the team secure that medal. But there were many times where he looked a bit out of sorts. Part of that may have been that he was forced to play his off side (right side as a left shot). This was all likely more glaring in that he was paired with Emil Andrae, Philadelphia Flyers 2nd round pick from the same draft as Wallinder, who massively outplayed him. It was also a bit surprising for Wallinder in that he played nearly the entire season for Rogle BK in the SHL, the team that finished at the top of the standings where he was 6th in time on ice.
Several Red Wings' prospects were named to the original U20 WJC roster and were able to participate in August: Simon Edvinsson and Theodor Niederbach for Sweden, Eemil Viro for Finland, Redmond Savage for the Americans, Jan Bednar for Czechia, and Donovan Sebrango and Sebastian Cossa for Canada. Marco Kasper, their 8th overall pick from 2022 opted not to represent Austria.
Edvinson was great in the tournament, but he didn't quite dominate like it seemed like he could have. It seemed like he played down to the level of competition. Perhaps he can do the same in training camp and earn a regular role. At the very least, he should be a staple in the AHL and earn a call up at some point this season. Fellow Swede Niederbach was good in the tournament with four points in seven games, but you also wish the 20-year-old dominated a little more. Fabian Lysell drafted in 2021 was much more noticeable than Niederbach. The one time Niederbach was very noticeable was when he was assessed a five-minute major and game misconduct for boarding.
Finnish defenseman Eemil Viro and Canadian blue-liner Donovan Sebrango didn't have standout tournaments by any means. They were okay, but didn't really make a strong case that they deserved more attention. On the other hand, their goalie prospects did not fare very well. Jan Bednar let in nearly an average of four goals per game and only had a save percentage over .900 once in three outings. He was the presumed starter for Czechia, but lost the job to undrafted and unsigned prospect Tomas Suchanek who is also a year younger. For Cossa, it wasn't so much that he was bad, but rather Dylan Garand won the job for Canada. Cossa was not inspiring in his only game, which was a five to two win over Latvia where he let in a really soft goal.
Graduating Players
Moritz Seider, RD – After winning the Calder trophy, there isn't much doubt that he is no longer a prospect. He is a full time NHLer and a great one at that. He's a great role model for being patient with your prospects.
Lucas Raymond, RW – Raymond started off the season hot with 14 points in his first 13 games, but cooled off a bit. He was an early Calder candidate and still received votes and finished 4th, but didn't have the second half of the season that was worthy. Regardless, he will be a staple in the Detroit top six for years to come.
On the Cusp
Gustav Lindstrom, RD – Lindstrom played 16 and 13 games with the Red Wings in 2019-20 and 2020-21 respectively and this season played all his games (63 total) in the NHL. He is no longer waiver exempt so if he's not playing in the NHL, he will have to go on waivers.
Risers
Albert Johansson, LD – While Edvinsson is clearly the best defensive prospect outside of the NHL right now, Johansson should get more accolades than he does. He put up 25 points in 52 games for Farjestad BK in the SHL. He was 4th on the team in ice time for defenders. He will be in North America in 2022-23, I expect him to be one of the ice time leaders for the Grand Rapids Griffins of the AHL and should be in the NHL as early as 2023-24. He has top four pairing upside and if it weren't for Edvinsson and Seider, he could score more than 40 points. With those two in town, his production will likely be more modest.
Elmer Soderblom, LW – After scoring just five points in 28 games for Frolunda HC in 2020-21, Soderblom had a breakout season in the SHL with 33 points in 52 games for the same club. He also scored six points in nine playoff games. He seemed to get better and better as the season went on. Really leaning into his size advantage and at 6-foot-eight, why wouldn't you. He has come to North America and should get top six minutes with the Grand Rapids Griffins of the AHL.
Carter Mazur, LW – Probably one of the biggest surprises of the tournament was Mazur's play. He ended the tournament tied for second place in goals with Jan Mysak who played two more games. He was only behind Thomas Bordeleau, Sharks' prospect, in points for the Americans. Mazur won the NCAA title with the University of Denver Pioneers and scored nearly a point per game in his first collegiate season. He will be back in the NCAA for another season and then will probably look to make his professional debut after that.
Organizational Depth Chart
*organized by NHL-readiness, organizational standing, and fantasy upside*
          LW                              Center                                  RW
Carter Mazur                  Marco Kasper                Jonatan Berggren
Dylan James             Theodor Niederbach         Elmer Soderblom
Cross Hanas               Michael Rasmussen             Albin Grewe
Kirill Tyutyayev        Liam Dower Nilsson             Sam Strange
Robert Matrosimone     Ethan Phillips
Otto Kivenmaki               Ryan O'Reilly
John (Jack) Adams        Kienan Draper
Matt Luff
             LD                                      RD
Simon Edvinsson            Gustav Lindstrom
Albert Johansson             Antti Tuomisto
William Wallinder                Kyle Wood
Jared McIsaac                      Seth Barton
Shai Buium                       Gustav Berglund
Eemil Viro
Jake Walman
Donovan Sebrango
Olli Juolevi
Kasper Kotkansalo
Kyle Aucoin
Cooper Moore
Malte Setkov
Goalies
Sebastian Cossa
Joren van Pottelberghe
Jan Bednar
Filip Larsson
Jesper Eliasson
Victor Brattstrom
Top 20 Fantasy Prospects
This section is intended to paint a picture of the Detroit Red Wings prospects whose current trajectory projects them making the most positive fantasy impact at the time that they reach the NHL. Arrival date and NHL certainty have been taken into consideration. However, a player's potential upside is the most important factor in determining this list.
Simon Edvinsson

Sebastian Cossa

Marco Kasper

Jonatan Berggren

Albert Johansson

Elmer Soderblom

Theodore Niederbach

William Wallinder

Jared McIsaac

Dmitri Buchelnikov

Carter Mazur

Dylan James

Cross Hanas

Kirill Tyutyayev

Redmond Savage

Taro Hirose

Antti Tuomisto

Shai Buium

Joren van Pottelberghe

Robert Mastrosimone
Thanks for reading.
Follow me @victornuno12 prospect goodness and Red Wings content. Content powered by InStat.
LATEST RADIO & DRAFTCASTS