September 32-in-32: Chicago Blackhawks
Puneet Sharma
2022-09-06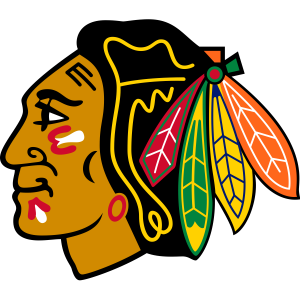 Welcome to the September 2022 Edition of the DobberProspects 32-in32 Series! This month, we will be doing a  deep dive into each organization, looking at their recent graduates, risers, fallers, and top 20 prospects.  
Up until last year, Blackhawks management seem to have the mindset that they were still a contending team (even though they clearly looked to be on the decline), trying to go through a pseudo rebuild while still being  competitive. The Blackhawks made it to the playoffs for nine consecutive seasons while winning three Stanley Cups during that run. A team that was in the hunt for the Stanley Cup for so long would understandably have a  thin prospect pool during the height of their winning days. In hopes of continuing to be a contender and keeping the likes of Jonathan Toews and Patrick Kane happy, previous management continued to push for the playoffs. They managed to make the last playoffs only once during the last five seasons. Not building any prospects over  the course of five years and trying to find band-aid solutions to making this team competitive has been a clear failure. Building championship teams start in the draft.  
NHL teams need to build a solid foundation, and that means adding young high-end talent that can either add to the team by playing or by being a trade asset. New management is here to do exactly that and is stripping everything down to the studs. Trying to build a strong core and focusing on key pieces can only help the success of  this organization. Drafting new faces such as Kevin Krochinski, Frank Nazar, Sam Rinzel, Paul Ludwinski, and Ryan  Green helps slowly fills back that once empty cupboard. Recent additions in Andres Athanasiou, Colin Blackwell, and Max Domi on short-term contracts help add in some grit, competitiveness, and leadership. Should their values  increase over the course of the year management can flip them for more assets. While departures of major players on this team have created key holes that the aforementioned players will be hoping to fill. 
Development Camp 
The prospect pool is starting to slowly fill out as planned. A few players that I watched out for during the  development camp were Frank Nazar, Dominic James, Samuel Savoie, Wyatt Kaiser, Sam Rinzel, and Drew Comesso. The two players that stood out the most were Vlasic and Kaiser. Vlasic continues to make an impact