Taking Stock: Fantasy Risers from the 2022 World Junior
Peter Harling
2022-08-21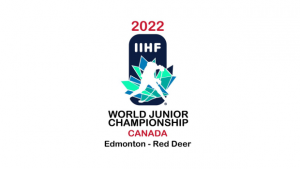 The 2022 World Junior Championships (WJC) concluded after being cancelled back in December and Canada won the Gold in a thrilling game in over time.
Each year this tournament has some breakout prospects and players that have a standout performance that endear them to a bigger audience. Here in Canada, I, and many of those reading this, may be very familiar with most of the Canadian players and some of the European players that play in the CHL. But the other countries are loaded with names we are not familiar with and struggle to pronounce.
In some cases, these lesser know prospects are discovered by us fantasy GM's but are they actually fantasy relevant? Are they actually as good as they are playing in this small sample size? Even if a player that has a standout performance at the WJC this could be the pinnacle of their career. Remember Justin Pogge? Let's review some of the players who made some noise at the tournament and see if they are worth investing in the deeper leagues, or if they are a sell high option.
Mason McTavish, C – Canada (Anaheim Ducks)
This one is obvious, McTavish is a blue-chip, can't miss prospect. The 19-year-old actually has one more year of junior and WJC eligibility remaining, but he will no doubt be playing in the NHL instead as he has proven beyond a shadow of a doubt he is done with junior hockey. This past season was one for the ages as he played nine NHL games and three AHL games before heading back to the OHL. He led the Hamilton Bulldogs to an OHL Championship and one win away from a Memorial Cup. He also played for Canada at the Olympics, and the WJC. The tournament MVP and leading scorer is a fantasy hockey must own in any scoring format and almost any league size.
Olen Zellweger, LD – Canada (Anaheim Ducks)
Ducks' fans are salivating reading this. The Ducks stole Zellweger in the second round of the 2021 NHL Draft. His D+1 season with the Everett Silvertips was a massive breakout as he produced 78 points in 55 games (Remember he is a defenseman). Zellweger immediately established himself as Canadas number one defenseman playing top minutes with partner Donovan Serbango and getting first unit PP deployment. His 11 points in seven games (1.57PPG) led the tournament in defense scoring. Zellweger has been making noise all season as one of the fastest rising prospects in hockey and after his play in the WJC the catR