August 32-in-32: Philadelphia Flyers
Pat Quinn
2022-08-23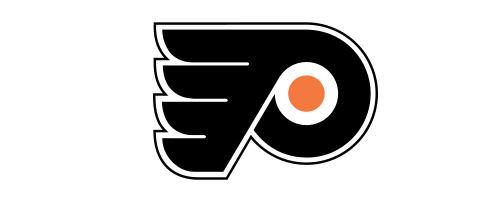 The 32-in-32 Series is an annual event here at DobberProspects! Every day in August we will be bringing you a complete breakdown of a team's Draft, and insights into their off-season movements thus far. Following this up in September, we will dive into every team's prospect depth charts with fantasy insights and implications for the upcoming seasons. Check back often, because we plan on filling your hockey withdrawal needs all off-season long!
The Flyers off season has been filled with both hope and despair.
Hope:
They worked to upgrade their blue line and powerplay by adding powerplay specialist and occasional highlighted pylon Tony DeAngelo (strictly looking at hockey play here). They also added a new voice in their locker room in John Tortorella. On one hand the team will be more competitive and defensively sound, but on the other you cannot expect anyone to really jump out with scoring on fantasy. Hopefully he has also lightened up on skilled scoring plays. They also kept pick #5 in this year's draft
Despair:
Flyers fans thought they were in on Johnny Hockey but it turned out it was too difficult for GM Chuck Fletcher to move out the money to do so, despite that literally being his job (https://www.hockeyfeed.com/nhl-news/flyers-fans-aren-t-happy-after-gm-chuck-fletcher-says-it-was-too-difficult-to-sign-johnny-gaudreau). Giroux did not come back, and on paper, outside of the defense, this team does not look like it can compete for playoffs. That is of course unless Cater Hart can find his mojo again and under a Tortorella system that should happen. The offense will have to play above what it currently looks like too.
Draft Recap
Round 1, Pick #5 – Cutter Gauthier, C/LW
If Gauthier can turn in to the player they Flyers hope he can be, then the Flyers will walk away from this draft as winners on that alone. If he becomes a good middle-six winger/centre then this is also a good thing for the Flyers. Gauthier is a smart forward who already has an NHL shot and skating ability. He is also an NHL-sized forward who will also probably still get a little bigger than his 6-2 and 200 lbs listing. Gauthier can easily protect the puck on his stick and it will be a nice test to see if this continues to his dominating levels as he goes to Boston College of the NCAA for 2022-23. If he does not have the puck he will work his butt off to get it back for his line, but he will need to do that in a smarter fashion as he faces higher competition. Gauthier could become a multi-category beast for fantasy leagues if all goes well, and he may even hit his scoring stride earlier than most power forward type prospects.
Round 3, Pick #69 – Devin Kaplan, RW
The Flyers stuck in the USHL/USDP for their third-round selection with Kaplan, who is also a very large human being at 6-3 and 205 lbs. Kaplan is the type of player NHL GMs love selecting in later rounds, a big player with glimpses of NHL skill. He works well around the net and no matter what line he is on he will compete his butt off. That usually means a bottom six NHL winger at best. However, in saying that, there is some impressive playmaking ability Kaplan possesses but he needs to become more consistent on every level except competitiveness.
Round 5, Pick #133 – Alex Bump, LW
For the third pick in a row the Flyers stayed in the USHL/USDP selecting highly skilled winger Alex Bump. Bump excelled each year in his three years in the