August 32-in-32: Philadelphia Flyers
Pat Quinn
2022-08-23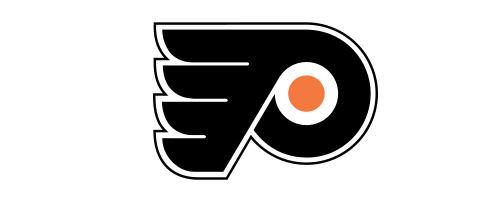 The 32-in-32 Series is an annual event here at DobberProspects! Every day in August we will be bringing you a complete breakdown of a team's Draft, and insights into their off-season movements thus far. Following this up in September, we will dive into every team's prospect depth charts with fantasy insights and implications for the upcoming seasons. Check back often, because we plan on filling your hockey withdrawal needs all off-season long!
The Flyers off season has been filled with both hope and despair.
Hope:
They worked to upgrade their blue line and powerplay by adding powerplay specialist and occasional highlighted pylon Tony DeAngelo (strictly looking at hockey play here). They also added a new voice in their locker room in John Tortorella. On one hand the team will be more competitive and defensively sound, but on the other you cannot expect anyone to really jump out with scoring on fantasy. Hopefully he has also lightened up on skilled scoring plays. They also kept pick #5 in this year's draft
Despair:
Flyers fans thought they were in on Johnny Hockey but it turned out it was too difficult for GM Chuck Fletcher to move out the money to do so, despite that literally being his job (https://www.hockeyfeed.com/nhl-news/flyers-fans-aren-t-happy-after-gm-chuck-fletcher-says-it-was-too-difficult-to-sign-johnny-gaudreau). Giroux did not come back, and on paper, outside of the defense, this team does not look like it can compete for playoffs. That is of course unless Cater Hart can find his mojo again and under a Tortorella system that should happen. The offense will have to play above what it currently looks like too.
Draft Recap
Round 1, Pick #5 – Cutter Gauthier, C/LW
If Gauthier can turn in to the player they Flyers hope he can be, then the Flyers will walk away from this draft as winners on that alone. If he becomes a good middle-six winger/centre then this is also a good thing for the Flyers. Gauthier is a smart forward who already has an NHL shot and skating ability. He is also an NHL-sized forward who will also probably still get a little bigger than his 6-2 and 200 lbs listing. Gauthier can easily protect the puck on his stick and it will be a nice test to see if this continues to his dominating levels as he goes to Boston College of the NCAA for 2022-23. If he does not have the puck he will work his butt off to get it back for his line, but he will need to do that in a smarter fashion as he faces higher competition. Gauthier could become a multi-category beast for fantasy leagues if all goes well, and he may even hit his scoring stride earlier than most power forward type prospects.
Round 3, Pick #69 – Devin Kaplan, RW
The Flyers stuck in the USHL/USDP for their third-round selection with Kaplan, who is also a very large human being at 6-3 and 205 lbs. Kaplan is the type of player NHL GMs love selecting in later rounds, a big player with glimpses of NHL skill. He works well around the net and no matter what line he is on he will compete his butt off. That usually means a bottom six NHL winger at best. However, in saying that, there is some impressive playmaking ability Kaplan possesses but he needs to become more consistent on every level except competitiveness.
Round 5, Pick #133 – Alex Bump, LW
For the third pick in a row the Flyers stayed in the USHL/USDP selecting highly skilled winger Alex Bump. Bump excelled each year in his three years in the US High School program for Prior Lake High, and exploded in his final season with 83 points in 31 games. Bump was moved to the Omaha Lancers of the USHL and found the higher competition tough as he posted 17 points in 27 games. That is why he is a bit of a project. He has good size and great skill, but has been used to doing it all by himself which may make his play in the NCAA slow to start. If he can improve his skating, compete and ability to use his teammates, with his already high-end stick skills, then the Flyers could have a steal of a selection here.
Round 6, Pick #165 – Hunter McDonald, D
Fourth time is the charm as the Flyers again grabbed a player out of the USHL, this time in the form of a 6-3 and 207 lbs. defenseman. McDonald is good at stopping the play in his end of the ice, and that is about it from fantasy. More could be there but as of now, if he makes the NHL, it will be in the shut down physical #4 to #6 role, which Is not much for fantasy purposes.
Round 7, Pick #197 – Santeri Sulku, C/W
Sulku is a big skilled Finnish winger who has predominately played in not the USHL but in the U20 Finnish leagues. He will play in the J20 Swedish league in 2022-23 but this kid is a big project to make the NHL. Sulku will need to play with players more to his size, and add more speed/skating to his game. This pick is a "hope for the best" style seventh round selection with a kid that is 6-4.
Round 7, Pick #220 – Alex Gendron, C/RW
At 5-10 and 174 lbs. Gendron was the smallest player selected by the Flyers in 2022. What he lacks in size he makes up for in skill, and in his second QMJHL season his points per game went from 0.45 to 0.70. He scored 30 goals in 66 games and managed to put up 60 penalty minutes as well. His probability to make the NHL is low but if he can make the NHL it will be in a scoring role.
The Off-Season
Incoming
Tony DeAngelo – The Flyers traded a 2022 fourth-round pick (No. 101 overall), a 2023 third-round pick, and second-round pick in 2024 to the Hurricanes for TDA and a 2022 7th round pick (#220 – Alexis Gendron). The team immediately locked TDA up to a two-year contract to a $5M AAV deal to run the powerplay and help the Flyers with transition
John Tortorella – Torts will bring a great environment to get Cater Hart to improve, and should get more wins out of the Flyers roster. The downside is of course that a lot of forwards will play a defense-heavy system that will bring down fantasy production of the forwards at the expense of 2-1 wins
Justin Braun – After trading Braun to the Rangers at the deadline the Flyers signed him to a one-year $1.75M deal to be on the bottom-pairing. If the Flyers miss the playoffs again then they can once again flip Braun for picks
Nicolas Deslauriers – Was signed to a four-year, $7M contract (AAV of $1.75M) as the Flyers I guess think they need more grit and character to the bottom six. He is a player NHL GMs love as he plays an energetic bottom-line role and kills penalties
Kevin Connauton – Signed a two-year, two-way contract to play in the AHL and be bottom-pairing depth
Adam Brooks – Signed a two-year, two-way contract and hopes to not have to play for three NHL teams again. He will be NHL depth and a top AHL player
Cooper Marody – Signed a two-year, two-way contract
Louie Belpedio – Signed a one-year, two-way contract
Troy Grosenick – Signed a one-year, one-way contract to battle for the backup role
Outgoing
Oskar Lindblom was bought out – What a perfect way to make the NHL seem like a business with no human element
NHLers: Nate Thompson, Keith Yandle and Martin Jones
Kirill Ustimenko and Maxim Sushko both signed in the KHL
Samuel Morin sadly retired due to injuries
Depth: Matthew Strome, Ryan Fitzgerald, Kevin Connauton, Adam Clendening, Brennan Menell
Re-signed
Jackson Cates – One-year, two-way contract
Zack MacEwen – One-year, one-way contract valued at $925k
Owen Tippett – Two-year contract at $1.5M per year
Tanner Laczynski – Two-year, two-way contract
Isaac Ratcliffe – One-year, two-way contract
Morgan Frost – One-year, one way contract valued at $800k
Thanks for reading, follow me on twitter: @FHPQuinn
Pat Quinn
LATEST RADIO & DRAFTCASTS