August 32-in-32: San Jose Sharks
Donesh Mazloum
2022-08-24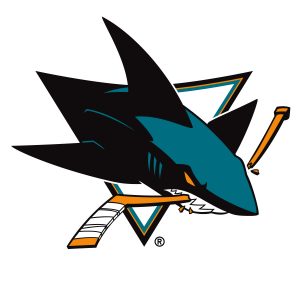 The 32-in-32 Series is an annual event here at DobberProspects! Every day in August we will be bringing you a complete breakdown of a team's draft, and insights into their off-season movements thus far. Following this up in September, we will dive into every team's prospect depth charts with fantasy insights and implications for the upcoming seasons. Check back often, because we plan on filling your hockey withdrawal needs all off-season long!
After a lengthy and impressive run of success, the Sharks have now been among the league's bottom feeders for three consecutive seasons and have seemingly fully committed to the rebuild. 
William Eklund remains one of the top prospects in the world, however, the Sharks still lack the kind of prospect depth you see when teams are about to turn the corner and will need to continue to focus on adding draft capital moving forward.
The scouting staff did a solid job adding to the pool however with their focus on long-term projects, it is clear that this will not be a super rapid turnaround into relevancy for the Sharks.
When it comes to free agency the team had a clear and direct strategy and I think they did an excellent job in their execution.
The team's AHL affiliate was putrid last season and a huge area of concern for the Sharks is in the bridge generation before the team's top picks are ready to take over. There are a myriad of cautionary tales when rushing prospects and the UFA signings done by the Sharks management this season shows a pointed slant towards making sure that the team's top teenagers need to earn their way to the NHL level.
Adding a host of bonafide NHL talent without locking in anyone to expensive deals or long terms is an unmitigated win in my eyes and is exactly what a rebuilding team should target to maintain a focus on development without completely abandoning any sense of competitiveness or accountability.
The Draft
The Sharks entered the draft weekend with nine picks to work with, however only one in the top 75 after trading their 2nd round pick to the Coyotes as part of a deal for Adin Hill. 
The Sharks brass quickly went to work to rectify that issue by trading the 11th overall pick to the Coyotes for the 27th, 34th, and 45th overall picks in the draft.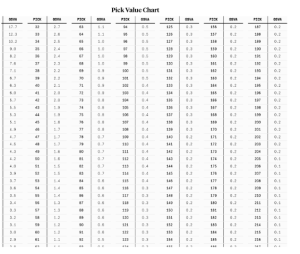 Using Dom Luszczyszyn's pick value chart based on expected Game Score Value Added you can see that the Sharks grade out very well in this trade, turning an expected 5.7 GSVA into 7.5 GSVA. This trade could pan out even better than expected in a draft considered as wide open and variable as the 2022 draft. 
The Sharks also proceeded to trade 5th and a 7th round pick away for 2023 picks in the same rounds and after all the moves, selected a total of nine players.  
The Sharks' overarching draft strategy seemed to be geared towards raw but high-potential picks throughout and I think they succeeded in that regard. You may not see a ton from this class within the next couple of years however if player development goes well I think you could see a few gems outplay their draft slot.
Round One, 27th Overall – Filip Bystedt, C
Bystedt was a bit of a surprise at this pick as he was considered more of a second-round talent by a majority of draft publications however I think there is a lot to like about this selection. He may not be one of the 27 best players from this draft at this moment but he has a long runway and has the potential to be one of the more impactful players from this draft down the line.
He played the majority of his draft season with the Linkoping J20 team scoring 16 goals and 49 points in 40 games played while also getting some time with the main club in the SHL where he potted a couple of points in 15 games and limited ice time. 
Bystedt's game is built around his impressive 6-foot-4, 205-pound frame however he also carries understated skill and awareness. He shows impressive vision and uses his large frame to protect the puck and buy time for his teammates to get open. He prefers to play facilitator however he also possesses a plus shot that I think he could use more consistently to keep opposing defenders honest. Bystedt is a handful in open ice with a long and smooth stride however he will need to improve the quickness of his feet in tight spaces to succeed at the pro level.   
Round Two, 34th Overall – Cameron Lund, C
The Sharks took another sizeable center with their second pick of the draft selecting Cameron Lund out of Green Bay of the USHL. Lund had a slow start to the season but finished with a flurry, scoring at a point per game pace for the final 50 games of the season and ending with 25 goals and 50 points in 62 games. I'll be interested to see if he will stick in the middle as he progresses or shift to the wing as he played both for the Gamblers. He's committed to Northeastern University for next season and will look to round out his game at the collegiate level. 
Lund has an enviable combination of skill and speed and uses both to great effect. He is explosive off the hop and gets to top speed very quickly. Off the rush, he is always a threat to make defenders look silly and he really pushes the opposition back on their heels with his pace. While Lund has some tantalizing tools, he needs to work on his play without the puck and become a bit less predictable in the offensive zone. He could use his teammates more effectively on zone entries and he goes through bouts of inconsistency in his work rate. 
Lund may be a few years away from being an everyday NHL player but if he can improve his play without the puck there's the potential for a complementary middle-six scorer in his future. 
Round Two, 45th Overall – Mattias Havelid, D
With the final draft pick they obtained from the Coyotes, the Sharks went back to Sweden and took Bystedt's Linkoping teammate Mattias Havelid.  Havelid was one of my personal favorites in this draft class and snagging him at that slot is fantastic value for the Sharks in my eyes. If you're looking for offense from the back end, there aren't many his age that brings more to the table. His goal-scoring prowess is especially noticeable and he actually scored more goals than he had assisted at the J20 level with 10 goals and 19 points in 29 games. He also had 5 goals and 10 points in 8 playoff games. 
Havelid's marries grit and determination with high-end situational awareness. His aggression in tracking down a puck carrier or jumpstarting the play up ice is always deliberate and never mindless. He is not the biggest defender but he is solid on his feet and his bulldog mentality results in him coming out on top in battles that he should have no business winning. Havelid's mobility is yet another area where he brings value and his ability to dart in any direction allows him to stay tight to the play. At the junior level and on international ice surfaces he can maneuver up ice at will however as he progresses to the professional level and comes over to North America he will need to rely on his feet less and his puck movement more. He is adept as a puck mover and I have limited concerns in this regard but he definitely tilts towards using his feet for zone exits and entries at this point. 
I'm a big believer in Havelid's overall skillset and am bullish on his ability to man an NHL powerplay. If you're looking for a potential home run swing from the Sharks draft. This is the guy.  
Round Three, 76th Overall – Michael Fisher, D
In the third round, the Sharks dipped into the high school hockey market and selected Massachusett's most outstanding high school award winner, Michael Fisher. You always have to take point totals at lower levels with a grain of salt but Fisher absolutely torched the high school circuit to the tune of 13 goals and 50 points in 28 games. He is committed to join Cameron Lund at Northeastern University however it remains to be seen if he will join immediately or starting in 2023. If there is a gap year before heading to college, his USHL rights are owned by the Youngstown Phantoms and that would be his likely destination. 
Fisher is the definition of a boom or bust prospect. He is 6-foot-3 with room to fill out, carries a powerful and athletic stride, and shows the confidence (at least at the high school level) to be a consistent difference-maker at both ends of the ice. While his toolbox is chock-full, he's as raw as you can get. He needs a ton of work rounding out his play and learning to understand the game at a high level. He may be five years away from sniffing NHL games but if he can hit the best-case scenarios when it comes to development, he could be a legit player down the line.     
Round Four, 108th Overall – Mason Beaupit, G
Beaupit is a player that I had plenty of views on throughout the season and I was pleased with his progression throughout the year. His numbers don't jump off the page with a .893 sv% and 3.63 GAA through 49 games with Spokane of the WHL; however, he was behind one of the most porous defenses in the league and significantly outplayed any other Chiefs goaltender. When it comes to the number that NHL teams seem to value most at the goaltending position, Beaupit measures in at an impressive 6-foot-5, 185-pounds. In another endorsement of his skillset, Beaupit was one of the four goaltenders invited to Team Canada's 2023 World Junior summer camp.
Beaupit isn't a particularly impressive athlete however he shows excellent technique and places his large frame in the right position to block pucks. His lateral movement is a bit sluggish but I think it will improve as he adds strength and muscle to his frame. While I generally like his game and think with time he can develop into a lower-end starter or platoon option, one thing working against him is the sheer volume of goaltending prospects in the Sharks system. It will be a battle for development opportunities and playing time with Kahkonen, Hill, Gaudreau, Makiniemi, Mann, Chrona, and Emond all in their mid to early twenties or younger.  
Round Five, 140th Overall – Jake Furlong, D
In the fifth round, the Sharks selected another offensive-minded defenceman in Jake Furlong out of the QMJHL's Halifax Mooseheads. He is a prototypical puck-moving defenceman with the ability to make pinpoint passes through tight gaps to kickstart the breakout. He is always a threat to thread a homerun pass and the opposition has to be on guard not to let their mark slip because Furlong will find them. He put up a respectable 42 points in 67 games and pretty quickly surpassed Flames 3rd round pick Cameron Whynott, and established himself as the Mooseheads' most trusted defensive option. 
Despite his impressive season and numbers, Furlong may top out as AHL option due to his middling physical tools and inconsistent defensive game. He fills the mold of "good at lots, great at little" and I'm not sure if he can carry the offensive load at a level that will allow him to break through the minor pro ceiling. If he can develop his defensive game to be relied on in that area then he may have value as a bottom pairing guy who can keep the play moving. Regardless, he's a ton of fun to watch and I'm rooting for him to stick.
Round Six, 172nd Overall – Joey Muldowney, RW
The Sharks went back to the US High School ranks for their 6th-round selection. Muldowney was a goal-per-game player for Nichols High out of Buffalo, NY scoring 57 goals and 97 points in 56 games. He also had a brief cup of coffee in the USHL for Des Moines once his high school season ended and showed he could produce at a higher level with two points in three games. He will likely continue with Des Moines this year before heading to UConn in 2023.
As with most high school selections, the road will likely be long for Muldowny however he does have upside as an off-puck triggerman. At 5-foot-11, 154-pounds he will need to use his time at the college ranks to fill out his slight frame but his instincts to get to the interior are a solid base to build around.   
Round Seven, 195th Overall – Eli Barnett, D
The Sharks went with the towering 6-foot-6, 220-pounds Barnett with their first 7th-round pick. In addition to being much further along in his physical development than most of his peers, Barnett is also the oldest first-time draft-eligible player taken, missing the cutoff for the 2021 draft by a single day. After plying his trade in Nova Scotia to begin his junior career he moved from coast to coast to play with Victoria of the BCHL for his draft year where he potted a modest 13 points in 53 games with the Grizzlies.
Barnett is built for a different era as I don't think that his imposing brand of hockey holds much weight in today's game. He has decent mobility for a player his size, however, struggles to play proactively and is therefore still often left chasing. He's not a player I would have taken and is an extreme longshot to play NHL games without significant improvement in his pace of play and mental processing.
Round Seven, 217th Overall – Reese Laubach, FW
The Sharks continued their trend of taking US high school players with their selection of Laubach however this pick had some local flair as he was born in San Jose and spent his minor hockey playing for the Jr. Sharks. Laubach scored an impressive 51 goals and 102 points in 57 games in the Minnesota high school circuit last season and will likely join the Sharks' third-rounder, Fisher, at Youngstown next year before heading to Minnesota State to play collegiate hockey.
Laubach is a raw and underdeveloped offensive threat but I think there are some tools for him to work with as he moves up the ranks. He has a very projectable stride and will get even rangier as he adds strength to his frame. His finishing ability is another asset and when he gets in tight he usually finds a way to put the puck in the net. He has a long road ahead however I'll continue follow his career with some intrigue.
The Offseason
Incoming
Luke Kunin (C), Oskar Lindblom (LW), Markus Nutivaara (D), Nico Sturm (C), Matt Benning (D),  Aaron Dell (G), Steven Lorentz (LW), Andrew Agozzino (LW), Eetu Makiniemi (G), C.J. Suess (LW)
The Sharks are still in the midst of a rebuild so while they didn't take many big swings in free agency they did add a host of low-cost, mid-twenty-year-old players who could benefit from a new scenery and larger role. 
Oskar Lindblom, now with one cancer-free season in his belt, will look to regain his scoring touch and is a prime candidate to snag a top-six role with the club. The Sharks also traded John Leonard and a 3rd round pick for Luke Kunin and are hoping that the breakout everyone expected will finally arrive. Expect both to see powerplay time and with added usage career highs are not out of the question.
Nico Sturm had a strong season as an energy player and penalty killer for the Wild before getting buried on a deep Avalanche roster and is looking to regain a permanent roster spot. Markus Nutivaara who missed almost all of last season due to injury and Matt Benning are significant upgrades to the revolving door of players that patrolled the bottom pairing last season. 
Aaron Dell is an interesting case as the Sharks already have Kahkonen, Reimer, and Hill as NHL-ready goaltenders however he can provide relief in case of injury or trade and should be a strong mentor at the AHL level. 
Lorentz and Makiniemi are part of the return from the Brent Burns trade and I figure Lorentz will feature prominently on the team's bottom six. 
Agozzino and Suess will bolster the farm team.  
Outgoing
Brent Burns (D), Patrick Marleau (C), Joakim Blichfeld (LW), Rudolfs Balcers (LW), Brinson Pasichnuk (D), Zach Gallant (C), Jayden Halbgewachs (LW), Ryan Dzingel (C), Jacob McGrew (RW), Nicolas Meloche (D), Anthony Bitetto (D), Antoine Morand (C), Alex Stalock (G), Jonathan Dahlen (C), Zachary Sawchenko (G)
Despite not playing at all last season, Marleau has now officially retired and will surely see his jersey in the rafters in short order. 
The San Jose Barracuda were the worst team in the AHL by a mile last year and the new Sharks brass made sure to absolutely clean house with their roster. Only two of the eleven most used forwards remain with the Sharks organization, spelling the end for former promising forward prospects such as Dahlen, Blichfeld, Balcers, Halbgewachs, and Morand. Alexander Chmelevski is also gone, as he signed in the KHL; however, the Sharks retain his rights if he were to return. 
If there was a season to break into the NHL ranks in the Sharks system it was last year. Those who couldn't find a way up to the main roster have almost all been purged and replaced with more bonafide NHL talent. Outside of Brent Burns, the Sharks didn't lose a single everyday player and with the additions made, should be a far more competitive team this year than the team that finished the year last season.     
Re-signed
Kaapo Kahkonen (G), Mario Ferraro (D), Alexander Barabanov (RW), Jaycob Megna (D)
The Sharks didn't have a ton of free agents to take care of but locked up two important cornerstones in Kahkonen and Ferraro. 
Kahkonen signed a two-year bridge deal at 2.75 million AAV, while Ferraro was locked up for four years with a 3.25 million AAV. Both look like low-risk, high-reward signings in my eyes however they may rue not giving Kahkonen more term if he pans out in a big way. 
In next month's 32-in-32 Series we will be diving into updated organizational depth charts to identify the prospect risers, fallers, and projected roles for the 2022-23 campaign.
Donesh Mazloum
LATEST RADIO & DRAFTCASTS