August 32-in-32: San Jose Sharks
Donesh Mazloum
2022-08-24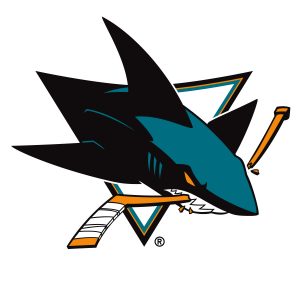 The 32-in-32 Series is an annual event here at DobberProspects! Every day in August we will be bringing you a complete breakdown of a team's draft, and insights into their off-season movements thus far. Following this up in September, we will dive into every team's prospect depth charts with fantasy insights and implications for the upcoming seasons. Check back often, because we plan on filling your hockey withdrawal needs all off-season long!
After a lengthy and impressive run of success, the Sharks have now been among the league's bottom feeders for three consecutive seasons and have seemingly fully committed to the rebuild. 
William Eklund remains one of the top prospects in the world, however, the Sharks still lack the kind of prospect depth you see when teams are about to turn the corner and will need to continue to focus on adding draft capital moving forward.
The scouting staff did a solid job adding to the pool however with their focus on long-term projects, it is clear that this will not be a super rapid turnaround into relevancy for the Sharks.
When it comes to free agency the team had a clear and direct strategy and I think they did an excellent job in their execution.
The team's AHL affiliate was putrid last season and a huge area of concern for the Sharks is in the bridge generation before the team's top picks are ready to take over. There are a myriad of cautionary tales when rushing prospects and the UFA signings done by the Sharks management this season shows a pointed slant towards making sure that the team's top teenagers need to earn their way to the NHL level.
Adding a host of bonafide NHL talent without locking in anyone to expensive deals or long terms is an unmitigated win in my eyes and is exactly what a rebuilding team should target to maintain a focus on development without completely abandoning any sense of competitiveness or accountability.
The Draft
The Sharks entered the draft weekend with nine picks to work with, however only one in the top 75 after trading their 2nd round pick to the Coyotes as part of a deal for Adin Hill. 
The Sharks brass quickly went to work to rectify that issue by trading the 11th overall pick to the Coyotes for the 27th, 34th, and 45th overall picks in the draft.