August 32-in-32: New York Rangers
Brendan Ferry
2022-08-19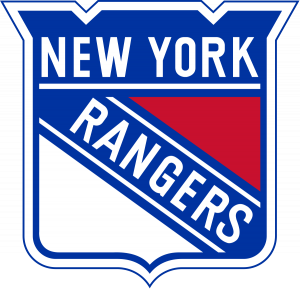 The 32-in-32 Series is an annual event here at DobberProspects! Every day in August we will be bringing you a complete breakdown of a team's draft, and insights into their off-season movements thus far. Following this up in September, we will dive into every team's prospect depth charts with fantasy insights and implications for the upcoming seasons. Check back often, because we plan on filling your hockey withdrawal needs all off-season long!
What a great ride it was for the New York Rangers during the 2021-2022 season. The Rangers' rebuilding period, commencing with the infamous "letter" prior to the trade deadline in 2018, was a time during which some of the most beloved players from Broadway were dealt away.  At the same time, the organization was able to bring in some of the key pieces who were so critical to the team's run to the Eastern Conference Finals last year, and of course, critical to their now-open window of Stanley Cup contention.  
In today's league, with teams jockeying to navigate the salary cap, roster transitions are the biggest challenge that NHL GMs face.  Knowing when to push forward and give a core roster additional time to straighten their game out, like the almost-blown-up 2019 Cup champion Blues did, versus knowing when to "reboot" a team, can be an extremely tough call.  St. Louis was, famously, last overall in the standings around midway through the 2018-2019 season, and their GM was close to sending some players packing.  Luckily for them, he didn't.  The New York Rangers were in a playoff position back in 2018 when they decided that it was time to sell some of their stars to the highest bidder and bring in the picks and prospects to help the team embark on a new window of contention.
The past few trade deadlines and NHL entry drafts allowed the Rangers to acquire critical, foundational pieces such as Alexis Lafreniere, Kaapo Kakko, K'Andre Miller, and 2020-2021 Norris trophy winner, Adam Fox. Additional trades completed in the same general time frame enabled the team to bring in stud No.1 center Mika Zibanejad, heart and soul defenseman Ryan Lindgren, and others. This does not even account for additional players that the team still has high hopes for, including formerly disgruntled prospect Vitali Kravtsov, who is seemingly ready to prove his worth to the team, Nils Lundkvist, UMass National Champ Zac Jones, and Matthew Robertson.  Supplementary prospects, who perhaps didn't have the same degree of hype surrounding them when drafted, are also developing, and eager to make their mark on the organization, as well.  These include the good-looking American prospect Brett Berard, multi-talented Canadian Brennan Othmann, diminutive playmaking Swede Karl Henriksson, feisty 2022 pick, Slovak Adam Sykora, and Canadian goalie Dylan Garand.
With a bit of draft lottery luck and som