August 32-in-32: New York Rangers
Brendan Ferry
2022-08-19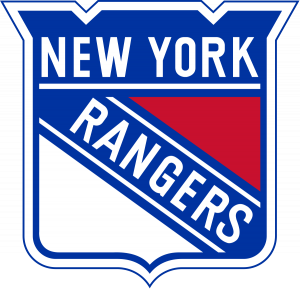 The 32-in-32 Series is an annual event here at DobberProspects! Every day in August we will be bringing you a complete breakdown of a team's draft, and insights into their off-season movements thus far. Following this up in September, we will dive into every team's prospect depth charts with fantasy insights and implications for the upcoming seasons. Check back often, because we plan on filling your hockey withdrawal needs all off-season long!
What a great ride it was for the New York Rangers during the 2021-2022 season. The Rangers' rebuilding period, commencing with the infamous "letter" prior to the trade deadline in 2018, was a time during which some of the most beloved players from Broadway were dealt away.  At the same time, the organization was able to bring in some of the key pieces who were so critical to the team's run to the Eastern Conference Finals last year, and of course, critical to their now-open window of Stanley Cup contention.  
In today's league, with teams jockeying to navigate the salary cap, roster transitions are the biggest challenge that NHL GMs face.  Knowing when to push forward and give a core roster additional time to straighten their game out, like the almost-blown-up 2019 Cup champion Blues did, versus knowing when to "reboot" a team, can be an extremely tough call.  St. Louis was, famously, last overall in the standings around midway through the 2018-2019 season, and their GM was close to sending some players packing.  Luckily for them, he didn't.  The New York Rangers were in a playoff position back in 2018 when they decided that it was time to sell some of their stars to the highest bidder and bring in the picks and prospects to help the team embark on a new window of contention.
The past few trade deadlines and NHL entry drafts allowed the Rangers to acquire critical, foundational pieces such as Alexis Lafreniere, Kaapo Kakko, K'Andre Miller, and 2020-2021 Norris trophy winner, Adam Fox. Additional trades completed in the same general time frame enabled the team to bring in stud No.1 center Mika Zibanejad, heart and soul defenseman Ryan Lindgren, and others. This does not even account for additional players that the team still has high hopes for, including formerly disgruntled prospect Vitali Kravtsov, who is seemingly ready to prove his worth to the team, Nils Lundkvist, UMass National Champ Zac Jones, and Matthew Robertson.  Supplementary prospects, who perhaps didn't have the same degree of hype surrounding them when drafted, are also developing, and eager to make their mark on the organization, as well.  These include the good-looking American prospect Brett Berard, multi-talented Canadian Brennan Othmann, diminutive playmaking Swede Karl Henriksson, feisty 2022 pick, Slovak Adam Sykora, and Canadian goalie Dylan Garand.
With a bit of draft lottery luck and some shrewd trades over the last several years, along with a few bad ones, to be fair, the Rangers stocked up their prospect pool and entered this past season ready to answer some critical questions.  How good were they capable of being? How well was Igor Shesterkin going to hold up to the rigors of a full NHL season? How well were the kids going to come along?
After finding their footing under new head coach Gerard Gallant, the Rangers hit their stride, despite a couple of injuries and very inconsistent play from recently-departed backup goalie Alex Georgiev.  Georgiev actually filled in well when he briefly had the starter's net upon Igor Shesterkin missing some time with an injury.  There were also games, however, when Georgiev was absolutely putrid in the Rangers' net.  Of course, it's easy to be disappointed, when Ranger fans have had the great fortune of going from Richter to Lundqvist to Shesterkin, with a few years in between the torch being passed from number 35 to number 30, both now hanging in the Garden rafters. 
Igor Shesterkin was terrific in net all year, as he was awarded the 2022 Vezina trophy.  After struggling early in the playoffs, he played very well, starting midway through the series versus Carolina.  There is little doubt that although he needed a handful of games to adjust to playoff hockey, one can expect "Prince Igor" to be up to the challenge next season, should New York find their way back into the postseason.
Lastly, the kids.  2020 first overall pick, Alexis Lafreniere made some big strides this past season.  Number 13 posted 19 goals in his second season, and showed off some of that high-end skill that was on full display during his time playing for Canada in various World Junior tournaments, as well as for his junior team, Rimouski.  K'Andre Miller also made some giant strides, and his size, range, and defensive acumen make him capable of becoming their top-pair left defenseman of the future.  Adam Fox played extremely well yet again this past season, but what would you expect from the 2021 Norris trophy winner? 
Unfortunately, there were some disappointments, as well.  Kaapo Kakko missed about half the season with injuries and struggled to find consistency, as a result.  Filip Chytil had an underwhelming regular season but played extremely well in the postseason.  Vitali Kravtsov refused to report to AHL Hartford after not making the team out of training camp, and was on the trading block.  He returned to Russia and finished the season in the KHL.
Vying for a division title, GM Chris Drury showed faith in the team and rewarded their efforts by being active at the 2022 trade deadline.  Looking to bolster the team's depth, Drury brought in forwards Andrew Copp, Frank Vatrano, and Tyler Motte, along with defenseman Justin Braun.  All four played well for the Rangers, and three of the four have signed elsewhere this offseason thus far, as the team did not have the cap space to retain them.  In the case of Copp, Drury opted to bring in option three, Vinny Trochek, to take the second-line center role, instead of Copp or incumbent 2C Ryan Strome.  
New players emerged for New York, in addition.  The poised and talented Braden Schneider played some tough minutes for the team during the second half of the season and continued his solid play in the postseason.  The aforementioned Zac Jones looked comfortable and confident in a dozen games for the Rangers, and summer 2021 acquisition Sammy Blais looked like a nice fit too, until a major knee injury ended his season early on in the campaign.  As previously mentioned, Kaapo Kakko missed a good chunk of the season with a nagging wrist injury, as well.  Despite a shocking healthy scratch in their game six loss to the Lightning in the ECF, the Finn played very well during the team's playoff run and looks ready to bust out this upcoming season.  Despite a couple of losses to free agency, the New York Rangers are excited to enter 2022 firmly among the ranks of the NHL's elite, seeking to once again lift that beautiful silver chalice that has long eluded them. Blueshirts faithful, your time has now arrived.
The Draft
The Rangers traded away their 2022 first-round draft pick in the Andrew Copp trade with the Winnipeg Jets, which was conditioned upon New York reaching the Conference Finals, with Copp playing in at least 50% of the team's playoff games up to that point.  It was a risk that Chris Drury was willing to take because as one of the final four teams, the pick was reduced to the bottom of the first round, number 30 overall. Still, the Rangers managed to come away with a couple of good-looking prospects, as well as a couple of project picks in the later rounds.
Round Two, 63rd Overall- Adam Sykora, W
The 17-year-old was one of, if not the youngest player drafted in the 2022 draft, and was the youngest Slovak ever drafted.  Sykora is a ball-of-energy type of player who torments his opponents with his speed, tenacity, and work ethic.  He enjoys playing on the PK and is a very well-rounded player who can play either wing.  Certainly, a lot to like here.  He has said that he models his game after NHL super-pest Brad Marchand.  Due to the fact that he barely made the cutoff for this year's draft, he was seemingly a bit overlooked by some NHL scouts.  Although unlikely to turn into a star, the consensus is that Sykora is, barring injury, a lock to be a full-time NHLer, which, for one of the last picks of the second round, speaks to his overall game.  The Rangers obviously think very highly of him, making him the first Slovakian player to sign his ELC at the age of 17. 
He is considered a responsible player, possesses good hands and a good shot is always upbeat, and is a very likable player.  He projects as a middle-six player at the NHL level.  After some consideration, Sykora and the Rangers organization have decided that he will stay with HK Nitra in the Slovakian league, which is a pro league, giving him the opportunity to once again compete against men.  When he does head to the States, this experience should give him the confidence that he will need to excel on this side of the pond.
Round Three, 97th Overall- Bryce McConnell-Barker, C
McConnell-Barker is a two-way center playing for the OHL's Soo Greyhounds.  He is a hard-working, well-rounded, physical player who plays with an edge. He possesses a great shot, and is viewed as a player with enormous potential.  If he continues to develop, he has the game and the mindset to become a mid-round steal.  The Ontario native loves to engage with physicality but needs to work on his skating and his attention to detail. That is to say, he needs to play a smarter game without the puck on his stick.
McConnell-Barker, who played his best hockey last season in the OHL playoffs, has good speed, strength, aggressiveness, and hockey IQ.  Playing 2C behind Flames 2020 draft pick, Rory Kerins, who led the team in points, McConnell-Barker might be due for a huge season in 2022-2023 and may have been a bit undervalued by some scouts as a result.  A player who can be described as having a great set of tools, McConnell-Barker was eighth in the OHL in goals and 14th in points among 2022 draft-eligible players.
Round Four, 111th Overall- Noah Laba, C
Laba is a physical player who is extremely difficult to play against; he is most definitely a player that opponents view as a pain in the neck.  Relentless and skilled, with good hands, he thinks the game well and is adept at finding space in the offensive zone.  Laba continued the trend for the Rangers in the 2022 draft, as he is a crash and bang, high octane type of player.  He will begin his NCAA career for Colorado College during the 2022-2023 season after suiting up for the Lincoln Stars of the USHL this past season.
Round Five, 159th Overall- Vittorio "Victor" Mancini, RD
Mancini is a physical, high-character, defensive defenseman.  He possesses quick feet, escapability, and competitiveness is mobile, and likes to shoot the puck.  Mancini is, however, a double-overage player, meaning he was passed upon twice in the 2020 and 2021 drafts.  While he is a handful to play against, how much of that is due to the fact that he is bigger and more physically developed than some of his fellow draftees?
New York has been down this road before, drafting players who were beyond their first year of draft eligibility, with poor results.  Gabriel Fontaine, Patrik Virta, Dominik Lakatos, Brandon Crawley, and Nico Gross were players that were drafted as "over-agers" by the Rangers in recent years.  None even had a sniff of the NHL club, and are no longer with the organization.
Round Five, 161st Overall- Maxim Barbashev, W
Barbashev, the younger brother of St. Louis Blues' Ivan Barbashev, was the team's second-to-last pick of this year's draft.  He is a gritty, physical, forechecking forward who loves to hit, and models his game after his brother, likewise a physical player.  He is strong on the puck, well-rounded, and highly competitive.  While he does not possess a super high ceiling as a player, he is a player who could end up filling a bottom-six winger spot admirably in the future, after spending a few years at the collegiate level.  Continuing the main theme of this year's draft for New York, Barbashev is a difficult player to handle.
Round Six, 191st Overall- Zakary Karpa, C
Somewhat concerningly, the Rangers continued their trend of selecting second and third-year eligible players with Karpa, after also doing so with Laba and Mancini.  Karpa is a blue-collar, two-way center who is gritty and physical.  He has made improvements to his game, but he projects as a fourth-line type player if he is able to ultimately make the journey to the NHL at all.  While every NHL team, of course, benefits from developing young players to slot into their bottom six, allowing them to supplement their rosters with lower-salaried players, it is a bit surprising that the team chose not to swing on talent to a larger degree with the last few picks of their draft.  Time will tell if it was a wise call.
The Offseason
Incoming Players
Main Roster: Vincent Trochek (C), Ryan Carpenter (C), Jaroslav Halak (G)
System: Gustav Rydahl (C), CJ Smith (LW), Turner Elson (LW), Andy Welinski (D), Ty Emberson (D), Louis Domingue (G)
Halak comes in as a steadying, veteran presence behind Igor Shesterkin, taking over as backup for the aforementioned Georgiev.  Trochek was brought aboard to take over the 2C role vacated by the outgoing Ryan Strome.  Trochek is a good faceoff man, an area that NYR was clearly looking to address.  Additionally, he also had his best seasons under Gerard Gallant when the two were in Florida.
Outgoing Players
Main Roster: Ryan Strome, Andrew Copp, Frank Vatrano, Kevin Rooney, Justin Braun, Alex Georgiev, Tyler Motte(?)
System: Ty Ronning, Tyler Wall, Keith Kinkaid, Justin Richards, Jake Elmer
Strome was a nice story during the course of his Rangers tenure, as he revitalized his career as a blueshirt.  Strome and Andrew Copp signed similar free agent contracts this summer – Strome with Anaheim and Copp with Detroit. 
Frank Vatrano was a nice trade deadline add for the Rangers this past season, as his speed and excellent shot enabled him to fit in nicely in the New York lineup.  He too is headed for Anaheim.
Re-signed
Kaapo Kakko (two years x $2,100,000), Sammy Blais (one year x $1,525,000), Julien Gauthier (one year x $800,000), Vitali Kravtsov (one year x $875,000), Libor Hajek (one year x $800,000)
Thank you for reading.  Stay tuned for the September 32 in 32, where we will take a detailed look at other recent Rangers draft picks, including updated depth charts!
Brendan Ferry
LATEST RADIO & DRAFTCASTS