August 32-in-32: Ottawa Senators
Grant Campbell
2022-08-20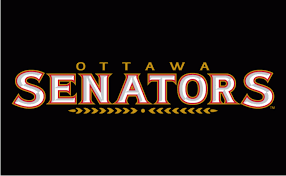 The 32-in-32 Series is an annual event here at DobberProspects! Every day in August we will be bringing you a complete breakdown of a team's Draft, and insights into their off-season movements thus far. Following this up in September, we will dive into every team's prospect depth charts with fantasy insights and implications for the upcoming seasons. Check back often, because we plan on filling your hockey withdrawal needs all off-season long!
**********
For one week in July, Pierre Dorion made a few splashes and cannonballs into the NHL talent pool to try to improve the Senators sooner rather than later. The week from July 7th to the 14th could shape this franchise for the next five or six seasons. 
The Senators have not had a team with a winning percentage above 0.455 since they went to the Semi-Finals in 2016-17. Thomas Chabot is the only player still on the current roster who played that season and he only dressed for one game. They are looking to get back into the playoffs this season after five without. 
Draft recap 
The evening before the 2022 draft, Ottawa's scouts were excited as they had the 7th overall pick and the 39th pick. That all changed when Dorian dealt those picks along with a 3rd round pick in 2024 for Alex DeBrincat. As disappointed as they must have been, the scouts were surely ecstatic to get back the 24-year-old DeBrincat. 
Even with the trade for DeBrincat, the Senators were left with nine draft picks:
Round Two, 64th Overall – Filip Nordberg, LD 
Nordberg is 6-foot-4 and 207 pounds, skates very well and possesses a heavy accurate wrist shot. He plays a very physical game and likes to finish his hits. He was rated by most scouts to go in the fourth or fifth round, but the Senators liked his upside in all three zones. He had six goals and 21 assists in the Swedish J20 with Sodertalje SK last season to go along with 88 PIM. There is a chance that he could come over to North America next season and play junior hockey. Sodertalje is in the HockeyAllsvenskan next season so that level might be ideal as well for a full season as he will not turn 19 until March of 2023. He has a rare combination of size and skill, so the Senators are hoping he fine-tunes the other aspects lacking from his game over the next two or three years.  
Filip Nordberg – Drafted 64th overall by the Ottawa Senators is a 6'4 207 lb defenseman who possesses great offensive instincts, a powerful and accurate wrist shot, and strong skating paired with surprisingly great agility and edgework while he's walking the line. pic.twitter.com/ssYHJGMWyj

— Brennan Jerry (@brennanjerrry) July 8, 2022
Round Three, 72nd Overall – Oskar Pettersson, RW 
Pettersson is 6-foot-2 and 198 pounds, and his specialty is his net-front presence in the OZ. He likes to score goals and is very adept at getting into position to tap in loose pucks or utilizing his quick release in tight. He does have a heavy, accurate wrist shot, so is capable of scoring from outside the circles on occasion. I would classify him as an average skater with limited play-driving abilities which will limit his ceiling. Any success he has will be from outworking people and being in the right place at the right time for a teammate to find him open. Pettersson projects as a bottom-six forward in the NHL as his ceiling.
Last season with Rogle BK in the Swedish J20 he had 25 goals and 11 assists in 46 games. He will turn 19 in February of 2023, so another year in the J20 won't hurt his development, but like Nordberg, he might have options in North America as well. 
Round Three, 87th Overall – Tomas Hamara, LD 
The 18-year-old Hamara split last season between the Finnish Liiga and U20 with Tappara, playing 32 games in junior with six goals and 19 assists and 24 games in Liiga where he had two assists. He is a smooth skating defender who is capable of either carrying the puck out of his own end or making an accurate pass onto a teammate's stick. His impressiveness will not wow you, but his play should be characterized as steady if he is playing well. 
Round Four, 104th Overall – Stephen Halliday, C
Halliday is now the all-time USHL leading scorer after putting up 35 goals and 60 assists in 62 games with Dubuque last season. Before Senator fans start high-fiving each other over that fact, they will need to take into account that he went undrafted twice and is now 20 years old. Not many high-scoring players end up playing four years in the USHL after being the 1st overall USHL phase 1 pick in 2018. This should not take away the fact that he will be playing his first college season next year with Ohio State. The 6-foot-3 and 210-pound center should be a fixture in their top six. The knock on him to date has been that he does not use his size enough and plays on the perimeter. Mix in average skating and Halliday has relied on his above-average playmaking abilities to have the success he has had so far. College hockey will be a test for him next season, but Ottawa is hoping that he hits the ground running.
Round Five, 136th Overall – Jorian Donovan, LD 
His size, skating and pedigree have exceeded his actual play on the ice so far in his young career. The 18-year-old son of former NHLer Shean Donovan is blessed with excellent speed and mobility on the back end. He struggled at times last year with Hamilton in the OHL where he had three goals and 19 assists in 64 games. He is a very intriguing pick by Ottawa as he possesses all of the tools to be a very good top-four defender in the NHL. He just needs more development time and should enjoy another season with Hamilton in the OHL next year. He needs to improve his play and decision-making with and without the puck. 
Transition Agility with Puck:⁰1 – Shane Wright: 14.169 seconds⁰2 – Jorian Donovan: 14.189 seconds⁰3 – Vinzenz Rohrer: 14.304 seconds⁰4 – David Goyette: 14.364 seconds⁰5 – Denton Mateychuk: 13.382 seconds

— Scott Wheeler (@scottcwheeler) March 23, 2022
Round Five, 143rd Overall – Cameron O'Neill, RW 
After putting up 57 goals and 76 assists in 62 games in his last season of high school hockey, O'Neill will probably spend next year with Tri-City in the USHL before going to the UMASS for the 2023-24 season. Obviously, O'Neill is a long-term prospect who might not see a pro game for four or five years. He has decent size at 6-foot-one and 194 pounds but will need to improve his skating and puck control going forward. Any player that can combine goal scoring and tenaciousness has a chance at the NHL. 
Round Five, 151st Overall – Kevin Reidler, G 
Reidler does not even turn 18 until September of 2022. He is already is 6-foot-6 and weighs 201 pounds, so has the size that most teams covet in net these days. He is raw as far as his hockey playing experience, seeing as he only played three games in the Swedish J20 league last season, and played 22 games at the J18 level with AIK. The hope this year is to get a full season at the J20 level. He is a project.
Round Six, 168th Overall – Theo Wallberg, LD 
Wallberg will turn 19 in December of 2022 and has an interesting development path lined up over the next few years. Last season he played for Skelleftea AIK J20 in Sweden and posted two goals and 21 assists in 46 games. Next season he will be playing for Dubuque in the USHL and for Ohio State in 2023-24. He is a tall defender at 6-foot-4 who will need to add some strength to his 187-pound frame. From the highlights I saw of him, he looks composed with the puck and has good passing vision in the OZ. 
Round Seven, 206th Overall – Tyson Dyck, C
Dyck will join fellow draftee Cameron O'Neill at UMASS for the 2023-24 season, so he will likely play another season in the BCHL. Last year with Cranbrook in the BCHL, Dyck had 34 goals and 41 assists in 54 games. For all of his offensive prowess, he will really need to work on his defensive game and improve his play without the puck over the next three or four seasons to have any chance of turning pro. 
The Off-Season 
What a week for Pierre Dorion:
On July 7th, the first day of the NHL Entry Draft, Dorion traded his first round 7th overall 2022 pick and his 2nd round 39th overall 2022 pick, along with a 3rd round pick in 2024 for two-time 40-goal scorer Alex DeBrincat. 
On July 11th, Matt Murray was traded to Toronto with the Senators 3rd round pick in 2023 and 7th round pick in 2024 in a salary dump move. Ottawa retained 25% of Murray's salary for the two years remaining. This will save the team $4.687 million in salary cap space each of the next two seasons. 
The next day, the team traded Filip Gustavsson (24) for more experienced netminder Cam Talbot (35) in what Dorion hopes is a short-term improvement in goal. Talbot will be unrestricted at the end of 2022-23.
July 13th brought the beginning of free agency and Ottawa did not disappoint right out of the gates as they signed Claude Giroux (34) to a three-year deal at $6.5 million AAV. They also traded Connor Brown (28) who was an impending UFA to Washington for a 2nd round pick in 2024. 
July 14th saw Dorion extend Josh Norris to an eight-year deal with a $7.95 million AAV salary. 
Not all news was good for the Senators as players that were involved in the Canadian World Juniors in 2018 started posting their innocence through social media about their possible involvement with the sexual assault that took place with eight or nine players from that roster four years ago. Drake Batherson and Alex Formenton have yet to profess their innocence on social media or through their agent(s). 
Incoming  
Main roster: Cam Talbot (G), Alex DeBrincat (F), Claude Giroux (F)
System: Jacob Larsson (D), Antoine Bibeau (G), Jayce Hawryluk (F)
Cam Talbot – Talbot is 35 years old and will be unrestricted at the end of next season. If Ottawa is in the playoff race they hold him, if not, they trade him at the deadline. He should be a short-term improvement over Matt Murray, but giving up the 24-year-old Gustavsson tells us that the Senators saw something in his game last year that they didn't think would come back. Talbot could see his numbers fall back as Ottawa is not as good defensively as Minnesota.
Alex DeBrincat – Ottawa got a player in DeBrincat that you usually only get by drafting. At 24 years of age, he has already scored 40 goals twice and should have no trouble duplicating that in Ottawa. He's an elite finisher.
Claude Giroux – Giroux is on the downside of his impressive career, but has averaged 0.8 pts/game over the past three seasons. He had 21 goals and 43 assists in 75 games last season split between Florida and Philadelphia. There is always an adjustment period for players that have played a long-time with one team, but if Giroux can get 50-55 points next year it would be a decent start to his Senators chapter.
Outgoing 
Michael Del Zotto (D), Connor Brown (F), Tyler Ennis (F), Colin White (F), Adam Gaudette (F), Chris Tierney (F), Victor Mete (D), Matt Murray (G), Filip Gustavsson (G)
Connor Brown – Brown had 10 goals and 29 assists in 64 games last year with Ottawa. The team will miss him, but with the emerging players, they will be fine. 
Re-Signed 
Josh Norris (eight-year/$7.95 million AAV),  Mathieu Joseph (four-year/$2.95 million AAV)
In next month's 32-in-32 series we will do a deep dive into organizational depth charts to identify prospect risers, fallers, and projected roles for the upcoming 2022-2023 season.  
Thanks for reading!
Grant Campbell
LATEST RADIO & DRAFTCASTS