August 32-in-32: Ottawa Senators
Grant Campbell
2022-08-20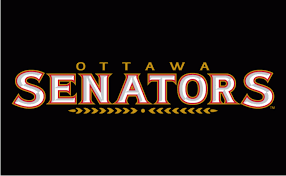 The 32-in-32 Series is an annual event here at DobberProspects! Every day in August we will be bringing you a complete breakdown of a team's Draft, and insights into their off-season movements thus far. Following this up in September, we will dive into every team's prospect depth charts with fantasy insights and implications for the upcoming seasons. Check back often, because we plan on filling your hockey withdrawal needs all off-season long!
**********
For one week in July, Pierre Dorion made a few splashes and cannonballs into the NHL talent pool to try to improve the Senators sooner rather than later. The week from July 7th to the 14th could shape this franchise for the next five or six seasons. 
The Senators have not had a team with a winning percentage above 0.455 since they went to the Semi-Finals in 2016-17. Thomas Chabot is the only player still on the current roster who played that season and he only dressed for one game. They are looking to get back into the playoffs this season after five without. 
Draft recap 
The evening before the 2022 draft, Ottawa's scouts were excited as they had the 7th overall pick and the 39th pick. That all changed when Dorian dealt those picks along with a 3rd round pick in 2024 for Alex DeBrincat. As disappointed as they must have been, the scouts were surely ecstatic to get back the 24-year-old DeBrincat. 
Even with the trade for DeBrincat, the Senators were left with nine draft picks:
Round Two, 64th Overall – Filip Nordberg, LD 
Nordberg is 6-foot-4 and 207 pounds, skates very well and possesses a heavy accurate wrist shot. He plays a very physical game and likes to finish his hits. He was rated by most scouts to go in the fourth or fifth round, but the Senators liked his upside in all three zones. He had six goals and 21 assists in the Swedish J20 with Sodertalje SK last season to go along with 88 PIM. There is a chance that he could come over to North America next season and play junior hockey. Sodertalje is in the HockeyAllsvenskan next season so that level might be ideal as well for a full season as he will not turn 19 until March of 2023. He has a rare combination of size and skill, so the Senators are hoping he fine-tunes the other aspects lacking from his game over the next two or three years.  
Filip Nordberg – Drafted 64th overall by the Ottawa Senators is a 6'4 207 lb defenseman who possesses great offensive instincts, a powerful and accurate wrist shot, and strong skating paired with surprisingly great agility and edgework while he's walking the line. pic.twitter.com/ssYHJGMWyj

— Brennan Jerry (@brennanjerrry) July 8, 2022
Round Three, 72nd Overall – Oskar Pettersson, RW 
Pettersson is 6-foot-2 and 198 pounds, and his specialty is his net-front presence in the OZ. He likes to score goals and is very adept at getting into position to tap in loose pucks or utilizing his quick release in tight. He does have a heavy, accurate wrist shot, so is capable of scoring from outside the circles on occasion. I would classify him as an average skater with limited play-driving abilities which will limit his ceiling. Any success he has will be from outworking people and being in the right place at the right time for a teammate to find him open. Pettersson projects as a bottom-six forward in the NHL as his ceiling.
Last season with Rogle BK in the Swedish J20 he had 25 goals and 11 assists in 46 games. He will turn 19 in February of 2023, so another year in the J20 won't hurt his development, but like Nordberg, he m