Prospect Ramblings: World Juniors players to Watch – Group B – preview
Michael Kosciesza
2021-12-15
Group B, or as you patriots and nationalists out there think of it, "not Canada's division". 
I know you, the Dobber Prospects reader, are a fan of the player development aspect of this tournament or at least love to armchair scout this tournament. However, for a lot of Canadian consumers, it's a "wake me up when Canada plays" approach. So, no worries if that's you, rallying behind your country is a major aspect of what makes this tournament great. I got you covered with a list of players to keep an eye on when and if Canada plays them or at least so you can be Leo Decaprio meme when catching the highlights on SportsCentre in the morning.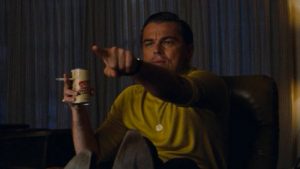 For you poolies and hockey nerds, hopefully, a few gems in here you may have missed. 
USA:
Sasha Pastujov
Sasha Pastujov is tearing up the OHL this season with 20 goals in 26 games, adding 15 points for a total of 25 points over that span. HIs plus-level shot is a lot to handle for most goalies in the OHL so it will be interesting to see how he will fare against the World's best. He is an elite powerplay asset as he works well, keeping possession with players closing in on him and of course that shot makes him a dual-threat as a player to keep possession and create opportunity as well as be the one to finish it. Last year it was an Anaheim player in Trevor Zegras to take the tournament by storm. I doubt we will see quite the performance from Pastujov but Anaheim has to be salivating after watching Jamie Drysdale and Zegras dominate the tournament and they now get to check out Pastujov and Mason McTavish have their turn. You love to see it. 
Matt Coranato
Coranato was as good a player as the Chicago Steel of the USHL has seen, which says a lot. in 2020-21 he lead the league in goal scoring with 48 goals, was second in points with 85 points in 51 games His .94 goals per game was a USHL record and if you're wondering if consistency is his thing? He recorded a 28-game point streak, also a USHL record. This season he has 12 points in 11 games. The main skill on display for Coranato is his hands, he is a great puck carrier because his hands can keep the puck on his stick as he slashes through the neutral zone and maintain it once in the offensive zone. Look for him to be a major part of the USA offensive game plan. 
Also, he's got a Louis Mendoza vibe and I'm here for it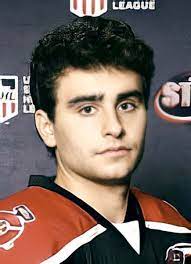 Luke Hughes
We all know the Hughes family and there has been no shortage of the surname gracing the back of a USA jersey with his older brothers Jack and Quinn and non-relative Jack also donning the jersey in the tournament. It might be lazy to assume Luke will be just like older brother Quinn and be a puck carrying, puck snapping guru but this is kind of the case.
Luke has a much larger frame and plays well in all three zones due to his elite skating. He likely doesn't defend off the rush as well as his older brother but he is a dominant force no doubt. He is a smart player who doesn't force too much and is patient with the puck on his stick. Both have top-tier puck-moving ability and are truly elite skaters. He and Jake Sanderson should make for a dynamic duo patrolling the back end for USA. It might be easy to underrate Hughes because he is overshadowed by Owen Power at Michigan this year but he is still putting up near a point per game from the blue line with 18 points in 20 games. 
Russia:
Matvei Michkov
If this is the first you are reading about Matvei Michkov I am both confused as to how you got here and excited to share the good news that is Michkov. Michkov is about exciting a Russian prospect as Kaprisov, Panerin and Ovechkin and to be honest he more than deserves to be in that category. We have all seen what Connor Bedard is doing and how he is in the same breath as guys like McDavid and Crosby it's truly going to be a draft class like no other in 2023. 
Marat Khusnutdinov
Khusnutdinov is a tantalizing checker in all three zones. He has a high motor and tracks plays with pace. He doesn't have some of the eye-popping stats that will have you clamouring to write him down for your fantasy drafts but he is still a great player to watch and the type of play you want on your team. For a second-round pick he is looking like a really nice bet for the Wild
Nikita Chibrikov
Chibrakov is an elusive skater who can carry the puck with speed through the neutral zone. In the modern game, this is a fun player to watch and usually has a place on powerplays if the production can match. Being a second-round pick for the Jets there are a few warts in his game but he has a lot of finishing ability and offensive potential. I like the idea of him playing in this Russia top 6 and potentially with Cole Perfetti down the road. 
Sweden:
Simon Edvinsson
Edvinsson is a large (6'4, 198) Swedish defenseman who has great nobility of some budding offensive tools so just as you would expect he has been compared to Victor Hedman
However lofty and potentially lazy that comparison is he has been a good player playing among men with 12 points in 24 games for Frolunda in the SHL. Edvinsson has all the raw package that had him picked sixth overall in 2021 ahead of Luke Hughes, William Eklund, Brandt Clarke, Dylan Guenther and Cole Sillinger to name a few. It could be considered a major wager but at the same time, did people not say the same thing the last time Detroit "reached" on a complete package type defenceman?
Fabian Lysell
Lysell is the hipster pick when a lot of draft pundits would talk about their favourite players. He is just outside the sexy obvious picks but not so far outside that you're being a bit hyperbolic. This isn't a knock but rather speaks to the talent and game Lysell has. He has 28 points in 23 games for the Vancouver Giants this year which is a solid above point per game production you hope to see from a first-round talent returning to Junior for his D+1 season. 
Jesper Wallstedt
Wallstedt was touted as a comparable to Yaroslav Askarov in a lot of draft circles. Askarov was more the Dominik Hasek or Marc Andre Fleury to Wallstedt's Carey Price or Tuukka Rask. Wallstedt is technical, he rarely jumps the gun on a play and seems to be in position swallowing up the play. He has good athleticism still and a great frame at 6'3, 215 pounds. Still, Sebastian Cossa was selected ahead of him. Canada/Sweden should be a great opportunity to see the two face off. It's been a while since there have been two goalies from the same draft class with such high draft stock, in fact, there have never been two goalies taken in the first round until now. So similar to Knight vs Askarov last year or Hart vs Oettinger of years of recent memory it will feature two goalies taken in the first round pinned against each other which is something new and exciting for both the game and this tournament. 
Slovakia:
Martin Chromiak
Chromiak has a lot of skill for a fifth-round pick (you will be pleased to hear Los Angeles was the one to pick him). So you would assume he has a lot of weak spots in his game when you see he scored 33 points in 28 games for the Kingston Frontenacs in 2019-20. Well, he is the classic case of "came to see the generational talent" in Shane Wright but "stayed for that guy" in Chromiak. He is putting up more of the same numbers-wise this season for the Frontenacs with 32 points in 23 games this season on a loaded Kingston team that expects to be playing on some big stages this season. Well, Chromiak looks to shine bright in the World Juniors this season and continue to prove the haters wrong
Simon Nemec
High praise from our rockstar Dobber Prospects alumnus, Cam.
Nemec is draft-eligible this year so as far as your classic television and mainstream rankings will go, the World Juniors will go a long way. He is ranked in the top 10 of a lot of boards right now and for a Country like Slovakia that is a big deal in this tournament, I kind of like them to make some noise. Seriously though, Cam isn't one for hot takes, Nemec looks very comfortable among men right now and the package he brings adds a lot of value to this 2022 class. 
Servac Petrovsky
Another 2022 draft-eligible from Slovakia looking to go in the first round. Petrovsky scored 32 points in 28 games for Slovakia U18 team and currently has 20 points in 25 games for the Owen Sound Attack this year. He has a good blend of skill and sense and can make plays while being a threat to score from distance at times. It will be interesting to see him in a best on best tournament but as I said, don't sleep on that Slovakia attack. 
Switzerland:
Lorenzo Canonica
I'm showing all the Dobber Prospect alumni love here in this article
Tony knows his stuff. He will be relied upon heavily with Switzerland and it will be fun to see his skill on display. 27 points in 29 games with the Shawinigan Cataractes this season after. Tony is right to see the talent here that should have gotten him drafted but alas, no team took a bite. He was even cut from the Los Angeles Kings after attending their camp. Canonica must have a rather large chip on his shoulder and a strong performance for Switzerland could be the first large step in gaining the eyes of the 32 NHL teams.
Noah Patenaude
"Got a lot of time for Marek Friedge" and it's stories like that that are why Jeff Marek is a great follow. Patenaude doesn't have the pedigree like a Wallstedt or a Cossa but that doesn't deny him the ability to contend for the Goalie of the Tournament. Every couple years there is a goalie who is Danish, Swiss, Slovakian or some other country who, to put it lightly, isn't a betting favourite but is kept in games and even steals a few with exceptional play. Patenaude could be this goalie. I mean, here is Patenaude performing absolute larceny against Seth Jarvis, whom I'm sure you have heard of. Jarvis never played in this tournament, Patenaude is about to. Patenaude 2, Jarvis 0. 
Lian Bischel
The tall rangy 6-5 defenceman is eligible for the 2022 NHL entry draft and someone who has been sniffing late first round on some boards. He won't wow you with his skill or pop so he is not a player to watch from that perspective but he certainly is a bright spot on the Swiss blueline as a potential future NHLer who will be looking to impress and show he has the potential to be just that and maybe more. 
All in all, there is no shortage of great players to watch, like every year and hopefully, between Hadi and I, there is enough ammunition to know who are some players that could make some noise at the tournament. Now go and prepare your fantasy draft notes, your water cooler talk or even just enjoy a little bit more of those dog games. When you really look at it and are a fan of prospects the World Juniors brings an Olympic feel but with a lot more uncertainty and potential and in a year where the actual Olympics are uncertain that is something to be celebrated.
My Group B Power Rankings:
USA
Russia
Sweden
Slovakia
Switzerland
Or… exactly how I wrote it.
For some other players to watch I write about Matthew Knies (USA), Owen Power (CAN), Jake Sanderson (USA) and Josh Doan (USA) here 
Or Matthew Knies (again), Kent Johnson (CAN), Chaz Lucius (USA), Jake Sanderson (again) here
LATEST RADIO & DRAFTCASTS