Prospect Ramblings: World Juniors players to Watch – Group B – preview
Michael Kosciesza
2021-12-15
Group B, or as you patriots and nationalists out there think of it, "not Canada's division". 
I know you, the Dobber Prospects reader, are a fan of the player development aspect of this tournament or at least love to armchair scout this tournament. However, for a lot of Canadian consumers, it's a "wake me up when Canada plays" approach. So, no worries if that's you, rallying behind your country is a major aspect of what makes this tournament great. I got you covered with a list of players to keep an eye on when and if Canada plays them or at least so you can be Leo Decaprio meme when catching the highlights on SportsCentre in the morning.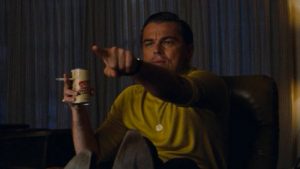 For you poolies and hockey nerds, hopefully, a few gems in here you may have missed. 
USA:
Sasha Pastujov
Sasha Pastujov is tearing up the OHL this season with 20 goals in 26 games, adding 15 points for a total of 25 points over that span. HIs plus-level shot is a lot to handle for most goalies in the OHL so it will be interesting to see how he will fare against the World's best. He is an elite powerplay asset as he works well, keeping possession with players closing in on him and of course that shot makes him a dual-threat as a player to keep possession and create opportunity as well as be the one to finish it. Last year it was an Anaheim player in Trevor Zegras to take the tournament by storm. I doubt we will see quite the performance from Pastujov but Anaheim has to be salivating after watching Jamie Drysdale and Zegras dominate the tournament and they now get to check out Pastujov and Mason McTavish have their turn. You love to see it. 
Matt Coranato
Coranato was as good a player as the Chicago Steel of the USHL has seen, which says a lot. in 2020-21 he lead the league in goal scoring with 48 goals, was second in points with 85 points in 51 games His .94 goals per game was a USHL record and if you're wondering if consistency is his thing? He recorded a 28-game point streak, also a USHL record. This season he has 12 points in 11 games. The main skill on display for Coranato is his hands, he is a great puck carrier because his hands can keep the puck on his stick as he slashes through the neutral zone and maintain it once in the