Way Too Early 2026 Olympic Roster Predictions – Finland, Sweden & Russia
Kyle Watson
2021-12-06
Two weeks ago, I looked at how Team Canada and USA could line up at the 2026 Winter Olympics in Italy. In terms of overall depth, the North American nations certainly look like the teams to beat. However, the European nations are certianly on the come-up and anything can happen in a tournament format. Should each team's respective group of prospects pan out, the 2026 Olympics could be one of the most-entertaining and greatest displays of talent in the history of the sport.
I decided to enlist the help of our scouting team for this article, as they have thoroughly evaluated the players on these rosters and tracked their development much more closely than I thus far. Make sure to give them a follow on Twitter to stay up to date with each nation's prospects.
Finland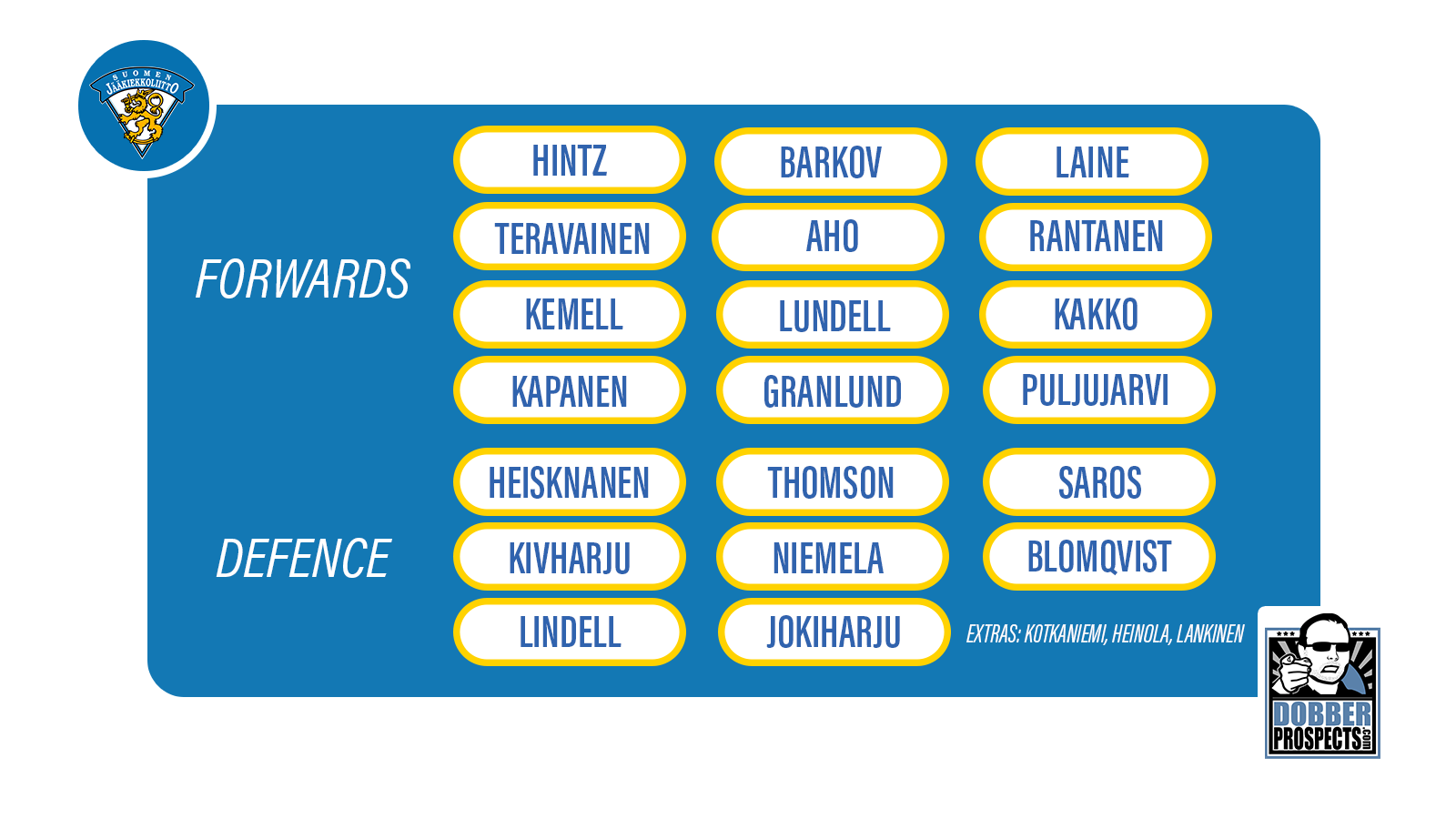 Forwards
Much has been made of Finland's recent success at the World Junors – they won three gold medals between 2014 and 2019 – and this team will boast many of those tournaments' stars. In the very likely event that 2022 eligible Joakim Kemell is picked in the first round, the entire forward group besides Aho and Hintz will consist of first rounders. This is a team of some of the brightest stars the country has ever produced and expectations will be high.
Barkov, Aho, and Rantanen are three of the best players in the world right now and will still be very much at the peak of their powers in 2026. Kakko, Puljujärvi, Kotkaniemi and Laine are all wildcards to an extent, but should they all come to their own in four years' time, they will all have to fight for places in the top-six.
In terms of recent prospects, Anton Lundell looks primed to be a two-way force and should be one of the team's penalty killers. The aforementioned Kemell is a highly-skilled winger who plays with a high level of creatitivy and confidence and Brad Lambert has been fighting with him this season to be the first Finnish player selected in the draft. Both could very well find themselves in this team.
Defense & Goalies
Defense is where things become uncertain for the Fins. Miro Heiskanen will surely lead the way but beyond that, they will need their prospects to pan out. Myself and our Head of Scouting, Eetu Siltanen, have agreed on a group that can move the puck very well but lacks a true shutdown prescence.
In net, they have Jusse Saros, who has recently solidified himself as the starter in Nashville and one of the league's best goaltenders. Penguins prospects Joel Blomqvist has looked excellent in his DY+2 season in Liiga and should challenge him for icetime.
Outlook
Things are just getting started for Team Finland, who will send a very strong but young team to Beijing in 2022. However, the defense will likely need a massive overhaul in four years' time. Miro Heiskanen will still be the leading defender in 2026 and will probably have been nominated for the Norris Trophy at least once. New names like Topi Niemelä, Ville He