Way Too Early 2026 Olympic Roster Predictions – Team Canada & Team USA
Kyle Watson
2021-11-20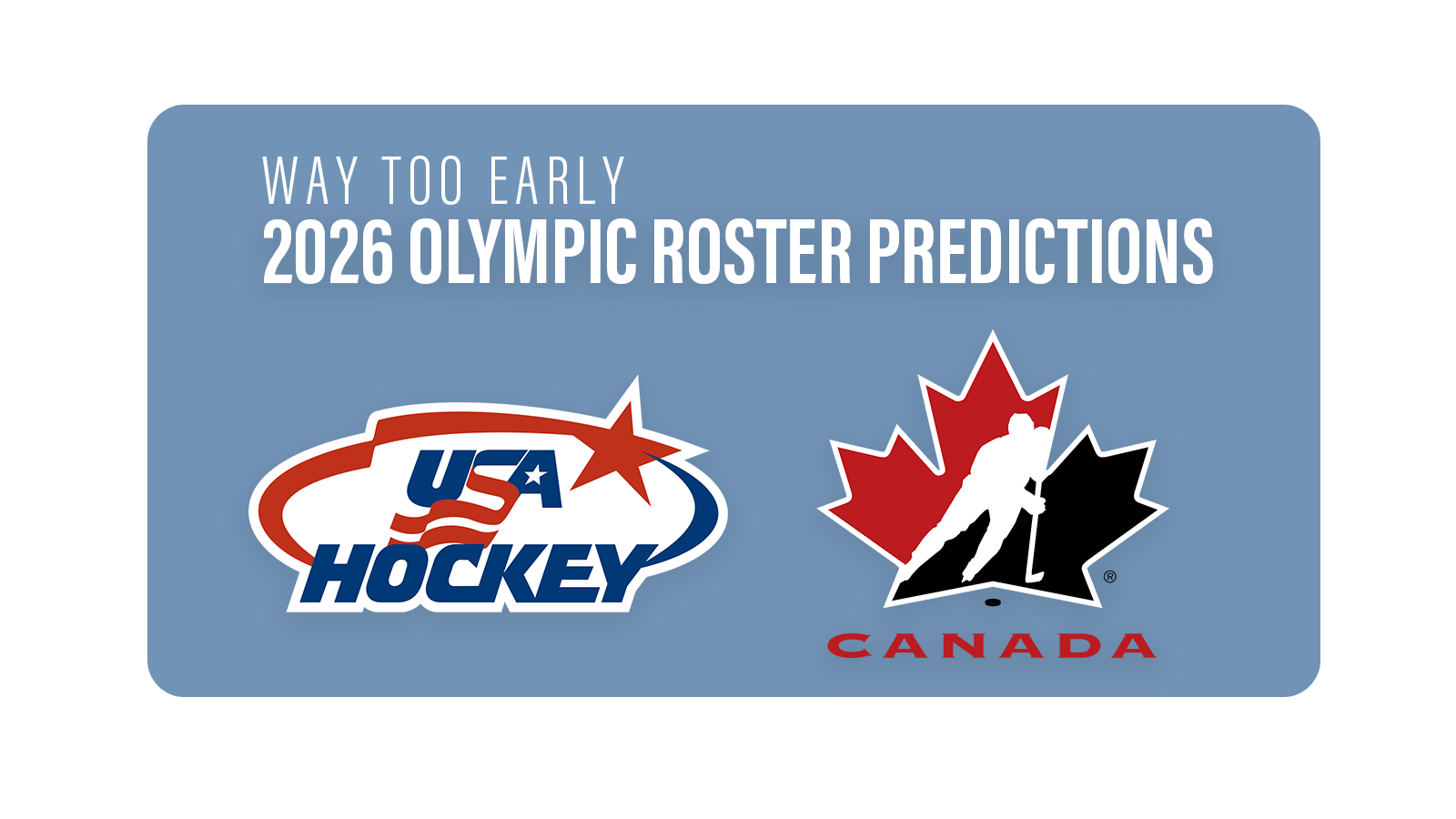 Since the National Hockey League and its player association agreed to let their players participate in the 2022 and 2026 Winter Olympics, there has been plenty of speculation about how the world's best teams will line up in Beijing this winter. There is an abundance of hype surrounding the tournament, given that it will be the first best-on-best international tournament since the 2014 Olympics in Sochi, Russia. 
However, a minority of hockey fans – the ones as obsessed with prospects like me – are more intrigued about the 2026 edition of the tournament.
Many of the game's brightest stars will be entering their prime years in four years' time. Already-established stars such as Cale Makar and Adam Fox will only get better, and talents such as Alexis Lafreniere and Rasmus Dahlin will have grown past their development years. Additionally, the next two drafts are being talked about as of the best in a long time, featuring potential generational talents Shane Wright, Matvei Michkov, and Connor Bedard.
The USA's prospect development program have been steadily improving as of late. Since the last Olympics featuring NHL players, they have won two World Juniors gold medals. In that time, Finland has emerged as an international superpower, winning three. However, as much as other nations seem to be improving, the powerhouse duo of Canada and Russia continue to churn out superstars.
International hockey has arguably never been as competitive as it is right now, and it is projected to only get better with the amount of talent available in upcoming drafts. I decided to look forward to the 2026 Olympics in Milan and Cortina and project the rosters I think the world's top hockey nations should line up with.
First off, we will take a look at the North American rivals and favourites to face off in the final, Canada and the USA.
******************************
Team USA