September 32-in-32: Pittsburgh Penguins
Kyle Watson
2021-09-23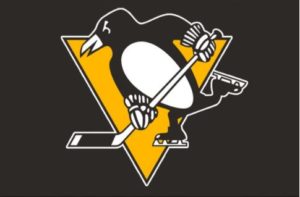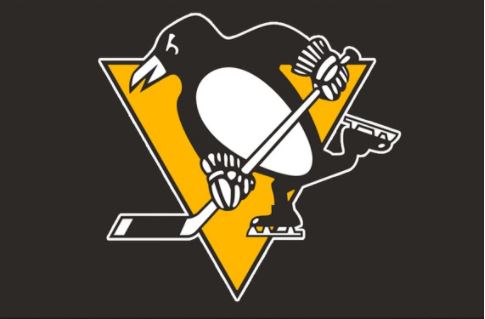 Welcome to the September 2021 edition of the DobberProspects 32-in-32 Series! This month, we will be diving into the depth of each organization, looking at their recent graduates, risers, fallers, and top 20 prospects.
***********
Since new management took over in February, the Penguins prospect pool has seen some significant additions in Filip Hållander and Tristan Broz – two players that should see NHL game time – but it still remains one of the weakest groups in the league.
However, in previous years, Pittsburgh has found success in slow-cooking their prospects in the minors and then calling them up to replace injured players. Connor Sheary, Jake Guentzel, Bryan Rust, and Matt Murray – who were all essential to the consecutive Stanley Cup wins in 2016 and 2017 – were never considered top prospects but found their way into the team via this route.
This season presents an opportunity for a prospect or two to break out. The defense looks shaky, with John Marino suffering a sophomore slump and the bottom pairing yet to be determined. There are also two spots vacant on either side of center Sam Lafferty on the fourth line – those could be filled by a number of cheap veterans the team has signed or someone from Wilkes-Barre.
Graduates
Filip Hållander, LW
The Penguins traded Hållander to the Maple Leafs last summer to reacquire their 2014 first-round pick, Kasperi Kapanen. They then reacquired the Swedish winger from Toronto in a trade that saw Jared McCann go the other way, only to be exposed and selected by the Seattle Kraken. Confused yet?
It's certainly going to make for an interesting trade tree in a couple of year's time.
After three years of steady improvement in the Swedish Hockey League, Hållander is set to play his first season in North America and will likely get a long look in the NHL.
His versatility makes him arguably the most projectable Penguins prospect, and also gives him the best chance of making the lineup this year. Capable of playing center or on the wing, Hållander could play on a scoring line – he's drawn comparisons to Patrik Hornqvist – but his puck-hound playstyle means he could be used in a checking role this year.
Samuel Poulin, LW
The Penguins have neglected to trade only one first-round pick since 2014 and they used it to select Poulin in 2019 – and they intend on keeping him. The 2019 21st overall pick saw his production tail off following a trade to Val d'Or, however, that can at least partially be attributed to going from a team where he was by far the best player to a team of superstars. Make no mistake, Poulin dominated the QMJHL this year and was vital to the Foreurs championship run. At times, he made it look easy:

His game is much more refined than when he was drafted but he still lacks NHL footspeed. He may require an adjustment period, but his combination of finesse and physicality makes him a dominant force in the offensive zone and in high-danger areas. 

His link-up play with teammates improved since he was drafted and he also showed an ability to run a powerplay from the half-wall. That should mean his game will translate into the NHL.
Nathan Legare, RW
Poulin's childhood friend and teammate in Val d'Or was dominant in the Foreurs playoff run. He scored 14 goals in just 15 games, which including a four-goal outing to eliminate Chicoutimi in the conference finals.
The big winger continued to produce a ridiculous volume of shots – as seen below in Andy Lehoux's visualization – but they weren't all from a standstill this year. The Penguins wanted him to work on his skating and it was noticeably better this season. He was able to beat his man and earn breakouts more effectively, although his skating is still nowhere close to being a strength.
It is almost certain that Legare ends up in Wilkes-Barre alongside Poulin for at least a year.
Tristan Broz, LW
I took a deep dive into the Penguins 2021 second-round pick in July and found this: Broz is an intelligent player with an above-average shot but he tends to stick to the perimeter of the ice and thus most of his offense came from the outside-in.
The good news is you can teach a player to attack high-danger areas and help him add physicality to his game. You can't teach the raw skill and ability to read the game that Broz has. The Penguins will let him develop at the University of Minnesota for as long as he needs.
The Penguins signed the Finnish winger to a two-year entry-level contract in May, and that will likely serve as a trial period to determine if his production in Liiga will translate in North America.
He's not a particularly strong skater for a 5-foot-9, 183-pound player – his game is centered around his puck skills and shot. A low-risk, boom-or-bust prospect for the Pens.
Risers
The centerpiece of the Phil Kessel trade had looked a solid prospect since arriving from Arizona, but really took a jump at the start of last season. Injuries meant that Joseph was thrust into a top-four role in the NHL and he did not disappoint. "POJ" scored his first career goal and played 16 games before being sent down to Wilkes-Barre, where he was the team's number one defenseman.
With a great combination of size and four-way skating ability, Joseph is on the cusp of being NHL-ready. If one of Mike Matheson or Marcus Pettersson – who are known for their inconsistent play – falls out of favor with coach Mike Sullivan, he could solidify a spot on the Pens blueline.
Calle Clang, G
Clang had a phenomenal year in the Swedish second tier. On the worst team in the league, he finished with a 12-17-0 record and was named junior player of the year. He also kept them in the league almost single-handedly, stopping 190 of 199 shots in the five-game relegation series.
This season, Clang will serve as the backup for Rögle BK in the SHL. He is yet to make his league debut but has won one of his two starts in the Champions Hockey League.
Drew O'Connor, LW
The 2020 Hobey Baker nominee enjoyed a successful first season with the organization, playing ten games in the NHL before being sent down to the AHL, where he scored 19 points in 20 games.
Standing at 6-foot-3, 200 pounds, O'Connor is able to dominate on the cycle and can really rip it:
O'Connor could be another Penguin to take the NCAA to Wilkes-Barre to the NHL route or prove a valuable trade asset if the forward depth gets clogged.
Fallers
Jonathan Gruden, C/LW
Although it took him almost a month to record his first AHL point, this season was actually a positive one for Gruden. He is considered a faller because of how his development has plateaued since being picked in 2018.
In his DY+1 season, he put up 15 points in 38 games at Miami University. Last season, he moved to the OHL's London Knights where he was expected to dominate. However, he slipped down the lineup throughout the year as the likes of Connor McMichael, Liam Foudy and Luke Evangelista shone.
He is a versatile player who plays with a chip on his shoulder, but he will have to really step up in the AHL this year to keep afloat in the prospect pool.
Kasper Björkqvist, LW
The clock is ticking on the Penguins 2016 second-round pick, who has just two points in 11 career AHL games. A knee injury kept him out for almost the entire 2019-20 season, and last year he was outshone by a few relative nobodies on loan in Liiga this season.
Björkqvist hasn't shown enough offensive upside to get a stint in the NHL and the Penguins already possess enough shutdown forwards, so it's hard to see a future for him on the team.
Organizational Depth Chart
| | | |
| --- | --- | --- |
| Left Wing | Center | Right Wing |
| Sam Poulin | Radim Zohorna | Nathan Legare |
| Filip Hållander | Jonathan Gruden | Valteri Puustinen |
| Tristan Broz | Jordy Bellerive | Anthony Angello |
| Drew O'Connor | Justin Almeida | Kasper Bjorkqvist |
| Jan Drozg | Kirill Tankov | Lukas Svejkovsky |
| Raivis Ansons | Chase Yoder | Judd Caulfield |
| | Liam Gorman | |
| | |
| --- | --- |
| Left Defence | Right Defence |
| Cam Lee | Will Rielly |
| Niclas Almari | Josh Maniscalco |
| Isaac Belliveau | Ryan McCleary |
| Daniel Laatsch | Santeri Airola |
Goalies
Calle Clang
Joel Blomqvist
Filip Lindberg
Alex D'Orio
Top 20 Fantasy Prospects
This section is intended to paint a picture of the Pittsburgh Penguins prospects whose current trajectory projects them making the most positive fantasy impact at the time that they reach the NHL. Arrival date and NHL certainty have been taken into consideration. However, a player's potential upside is the most important factor in determining this list. 
Samuel Poulin
Pierre-Olivier Joseph
Nathan Legare
Filip Hallander
Calle Clang
Joel Blomqvist
Tristan Broz
Valteri Puustinen
Drew O'Connor
Jordy Bellerive
Radim Zohorna
Lukas Svejkovsky
Jonathan Gruden
Kirill Tankov
Judd Caulfield

Anthony Angello

Raivis Ansons
Cam Lee

Filip Lindberg

Chase Yoder
Thanks for reading.
Follow me @kyle_nw for more Pittsburgh Penguins updates!