September 32-in-32: New York Rangers
Spencer Lazary
2021-09-22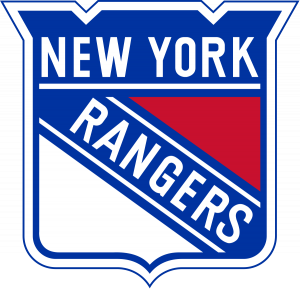 Welcome to the September 2021 edition of the DobberProspects 32-in-32 Series! This month, we will be diving into the depth of each organization, looking at their recent graduates, risers, fallers, and top 20 prospects. 
**********
As discussed in the August edition of the 32-in-32 series, where we spoke about the Rangers offseason additions and subtractions, as well as their selections in the 2021 NHL Draft, the Rangers seem to have their main core set after last season and looked to bring in more supporting roles that can fill needs such as toughness. The biggest name that has left the Rangers organization is Pavel Buchnevich, who was dealt to the Blues in exchange for Sammy Blais. Regarding additions this past offseason, I do think the most important name that comes to mind is Ryan Reaves, and what he can bring to the lineup and locker room.
The Rangers are on the rise as a team, led by their rookie General Manager Chris Drury, who has shown that he wants to address their needs and make the team as competitive as they can be. After falling short of making the playoffs last season, this team is heading into the 2021-22 season with excitement as a result of the additions. Combine this with a full 82 game regular season, and we could see them sneak into a wild card spot. 
Reflecting on the NHL entry draft, it goes without saying that Brennan Othmann is going to play with tons of heart and be a great everyday NHL player. The Rangers targeted forwards with the majority of their selections, which can help down the road when their top young guns (Alexis Lafreniere, Kaapo Kakko, and Adam Fox) are signing contracts with higher salaries. These bottom-tier forwards can provide them with some cap relief, similar to what the Tampa Bay Lightning, Toronto Maple Leafs, and other teams have had to do. 
Graduating Players
Vitali Kravtsov, RW
Vitali Kravtsov is a player who should become a full-time NHL player with the Rangers. His size and skill can hold up at this level and provide him with the confidence to excel in New York. Only playing 20 NHL games so far, he will be given a good look to play a depth role with the team, sliding around the lineup, and having the ability to play with anyone in the lineup.
Morgan Barron will be a player who will be given a long look during training camp. He has five games of experience at the NHL level, with one goal, however, he averaged a point per game in 21 AHL games last season. Barron has shown the Rangers he can make the jump if given the chance and he will make the most of any opportunity he receives.
Will Cuylle, LW 
After having a good rookie camp with the New York Rangers, Will Cuylle pushed himself into the conversation regarding a spot at training camp. Cuylle could be a player who comes into training camp, makes the team, and finds success at the NHL level. For the Rangers, allowing him a chance to start with the team could be deemed a low-risk, high-reward situation, and if he does not find success, he can be sent down for more seasoning.
Risers
Brennan Othmann, LW
Othmann is in an interesting spot coming into this season. He can compete in training camp, but he can also go back to junior which allows him to be a leader in the locker room for Flint. If Othmann does not find success at camp and is sent back to junior, he can use this next year to work on fine-tuning certain skills that can help elevate his game to the next year.
Braden Schneider is a 19-year-old defenseman who could make an impact at the team's training camp and could impress enough to earn a spot on the big club. However, there is a very high chance that he will get sent down to Hartford in the AHL to gain some experience.
Zac Jones, D
Zac Jones almost found himself a spot in the 'Graduating Players' section but due to his age and the additions on the backend by the Rangers, I feel that he is someone who can impress a lot to the point he may start the season with the club. However, it may be a better choice to give him some time to start the season in the AHL with Hartford and use him on the top pairing.
Fallers
Libor Hajek, D
Libor Hajek is a name that stands out to me when looking at the Ranger depth chart, and it is not for a good reason. Yes, he could have a breakout season this year with the team and he would most definitely move off the 'Fallers' list but the truth is he is slipping through the cracks in the organization. At 23-years-old, he has fallen in the organization only playing parts of three seasons, and with the additions that the Rangers have made on their back end, and the defense they have in the system, Hajek's time to make an impact is limited.
Julien Gauthier, RW
Julien Gauthier is an interesting situation after being drafted by Carolina in the first round of the 2016 draft and moved to the New York Rangers. It was thought the change would help him become an everyday player. Gauthier wasn't supposed to be in the same conversation as players like Kaapo Kakko, but some projected him as a bottom-six forward. Hopefully this season with the Rangers, he can become that everyday bottom-six contributor, but right now he is yet to make that mark and is considered a depth option. Gauthier does not have much more time to prove he can become an everyday player at the NHL level.
Ty Ronning, RW
Being a successful NHL player's son is hard, especially when you are a platoon player who hasn't truly shown anything at the NHL level. Ty Ronning is not going to be much more than a depth forward or an AHL player at this point. He is getting pushed out by new draftees and prospects in the Rangers organization, forcing him down further in the depth chart.
Prospect Depth Chart
| | | |
| --- | --- | --- |
| Left Wing | Center | Right Wing |
|   |   |   |
| Will Cuylle | Morgan Barron | Vitali Kravtsov |
| | | |
| Brennan Othmann | Ryder Korczak | Lauri Pajuniemi |
| | | |
| Tim Gettinger | Brett Berard | Ty Ronning |
| | | |
| Kalle Vaisanen | Justin Richards | Julien Gauthier |
| | | |
| | Patrick Khodorenko | Jake Elmer |
| | | |
| | Karl Henriksson | Austin Rueschhoff |
| | | |
| | Evan Vierling | Leevi Aaltonen |
| | | |
| | Adam Edstrom | Eric Cicciolini |
| | | |
| | Matthew Rempe | Riley Hughes |
| | | |
| | Jayden Grubbe | Brody Lamb |
| | |
| --- | --- |
| Left Defense | Right Defense |
| | |
| Zac Jones | Nils Lundkvist |
| | |
| Matthew Robertson | Braden Schneider |
| | |
| Tarmo Reunanen | Hunter Skinner |
| | |
| Simon Kjellberg | |
| | |
| Yegor Rykov | |
| | |
| | |
| | |
| | |
Goaltender
Dylan Garand
Tyler Wall
Adam Huska
Talyn Boyko
Olof Lindbom
Hugo Ollas
Top 20 Fantasy Prospects
Nils Lundkvist
Vitali Kravtsov
Brennan Othmann
Zac Jones
Morgan Barron
Will Cuylle
Braden Schneider
Ryder Korczak
Matthews Robertson
Ty Ronning
Julien Gauthier
Tim Gettinger
Lauri Pajuniemi
 Justin Richards
Tarmo Reunanen
Dylan Garand
Evan Vierling
Tyler Wall
Kalle Vaisanen
Brett Berard
Thanks for reading.
Follow @Spencerlazary23 for more New York Rangers updates!
LATEST RADIO & DRAFTCASTS