August 32-in-32 Series: Carolina Hurricanes
admin
2021-08-05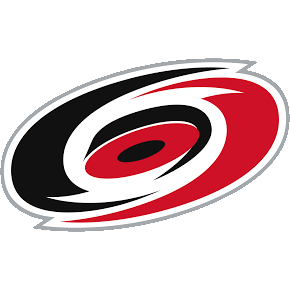 The 32-in-32 Series is an annual event here at DobberProspects! Every day in August we will be bringing you a complete breakdown of a team's draft and insights into their off-season movements thus far. Following this up, the September 32-in-32 Series will dive into every team's prospect depth charts with fantasy insights and implications for the upcoming seasons. Check back often, because we plan on filling your hockey withdrawal needs until the season begins!
******************
Carolina has been a steady performer over the last few seasons, making the playoffs in each of the last three seasons. Although an Eastern Conference Championship has eluded them, they are consistently a threat to be a contending team. 
Their roster has changed drastically since their playoff run came to an end, losing superstar defenseman Dougie Hamilton to free agency, trading away young goalie Alex Nedeljkovic and young defender Jake Bean, along with other pieces being shipped out. To offset those losses, the Canes added a good mix of veteran and young talents such as Ian Cole and Ethan Bear.
Draft Recap
The Hurricanes were very busy at the 2021 draft, they traded out of the first round to pick up other picks and ended the draft by making 13 total selections (eight picks between rounds four and seven).
Round Two, 40th Overall – Scott Morrow, D
With their first pick in the draft, Carolina took a swing on a defenseman from the Shattuck-St. Mary's High School. Some people thought Morrow could have gone in the back half of the first round, so, getting him with the 40th selection was good value for the Canes. 
Morrow is a gifted offensive-minded defender. With his skating ability and puck skills, he's a threat to generate offense off the rush. He can see the ice well and can take advantage of open passing lanes because of his vision and playmaking abilities.
He had fantastic high school production and joined the USHL late in the year to help Fargo go on a deep playoff run that ultimately ended in a championship loss to the Chicago Steel.
With their blue line going through a drastic makeover, Carolina makes a great selection in Morrow adding a player who can help drive play from the backend. 
Round Two, 44th Overall – Aleksi Heimosalmi, D
Heimosalmi was the Canes' second, of three, picks in round two. Following the same theme as Morrow, Heimsoalmi is a great skater who drives transition whenever he is on the ice. He has really high ceiling and will be able to contribute at both 5-vs-5 and on the powerplay. 
A creative puck carrier who loves to jump into the rush, he is one of the more exciting players from the Carolina draft class. He has the potential to be a top-4 defender for years to come, and at the worst will be a powerplay specialist who will excel at running one of the Canes' powerplay units. 
Heimosalmi was the biggest boom or bust prospect in their draft and if he reaches his potential, Carolina got tremendous value by taking a swing on him at 44. 
Round Two, 51st Overall – Ville Koivunen, RW
Koivunen was one of the better goalscoring talents available in round two of the draft. He's excellent at working off the puck and finding the soft spots in the defensive zone coverage. With his powerful and accurate shot, he will be a scoring threat from the wings and on the powerplay.
He had a dominant performance at the WJC-18 tournament for Finland, scoring 10 points (four goals and six assists) in his seven games.
He's 6-0, but has a slighter frame. As he matures physically and adds more weight to his frame his shot will become even more lethal.
As the third and final pick for the Canes in round two, I wouldn't be surprised if Koivunen ends up being the most impactful player out of the three prospects. 
Round Three, 83rd Overall – Patrik Hamrla, G 
Hamrla would end up being the first, of multiple, goalies Carolina took in this draft. 
With his pro-ready size and his high-end athleticism, he has promising upside as a potential NHL starting goalie. At 6-3, 194-pounds Hamrla moves well in the net and can take away angles from opposing shooters. 
With Nedeljkovic gone, Carolina has an opening for their "goalie of the future" and Hamrla will try to challenge for that title.
Round Three, 94th Overall – Aidan Hreschuk, D
Hreschuk follows the theme of offensive defenders in this Canes draft class. He finished with 37 points in 50 appearances for the US National U18 team, leading all blueliners in points. 
He loves to jump into the rush and create scoring opportunities for himself or his teammates. Like Morrow and Heimoslami, Hreschuk has a high ceiling and will make his money with his ability to produce points.
Round Four, 109th Overall – Jackson Blake, RW
Son of former NHLer Jason Blake, Jackson was a standout at Eden Prairie High in Minnesota before playing with the Chicago Steel in the USHL. 
His high school numbers were through the roof, scoring 58 points (20 goals and 38 assists) in 19 games. He followed that up with seven goals and 10 assists in 25 USHL games with Chicago.
Eden Prairie has produced some solid NHL talent in recent years (Casey Mittelstadt is the most notable) and with Blake's brief experience in one of the best Junior programs in North America (the Chicago Steel), he has the chance to be a great value pick for the Canes in the middle of their draft class.  
Round Five, 136th Overall – Robert Orr, RW
Robert Orr (the other Robert Orr) is a high-energy player who always plays the game at full speed. 
He was really good in his first QMJHL season with the Halifax Mooseheads, scoring 15 goals and 17 assists in 41 games. 
Halifax has been a factory for NHL talent, producing a ton of star players in recent NHL drafts and while Orr may not be the next NHL star, he has the potential to carve out a long pro career. 
With his smarts, and his aggressiveness on the forecheck, he's a nightmare to play against because he will always try to rush your decisions and force you into making mistakes. He has solid top-9 upside for the Canes and I would expect him to take a big leap heading into his second season with the Mooseheads. 
Round Five, 147th Overall – Justin Robidas, C
Although he's a bit undersized at 5-7, the Hurricanes added some offensive skill in the fifth round when they took Justin Robidas (son of Stephane).
He averaged more than a point-per-game in Val-d'Or (19 goals and 17 assists in 35 games) and acted as the Foreurs assistant captain for the 2020-21 season. 
Robidas can attack the offensive zone with the puck on his stick and can pose as both a scoring and playmaking threat. Carolina has been great at finding high-end offensive players late in the draft and Robidas continues that trend. 
Round Six, 187th Overall – Nikita Quapp, G
The second of multiple goalies, Quapp comes from Germany and brings a lot of potential if he can iron out some of the issues in his game. 
He spent the season in the DEL and despite having very below-average numbers, he flashed a lot of his ability. Quapp has a big frame at 6-3, 187-pounds, and can cover a lot of the next by being aggressive with his positioning at the top of the crease. 
He can track the puck well and if he can work on his ability to recover and make consistent saves, he has the potential to factor into the long-term depth in Carolina. 
Round Seven, 200th Overall – Yegor Naumov, G
The third, of three, goalies that Carolina selected, Naumov is a bit of an unknown. The Russian only had nine appearances in the MHL during his draft year. His base stats aren't anything special, but in the final round of the draft, you're looking purely at potential upside.
Naumov is 6-3, 198-pounds, with his size and raw athleticism Carolina may have something in him. His next two years are crucial for his development and with a ton of depth in front of him, there won't be any rush to get him over to North America. 
Round Seven, 209th Overall – Nikita Guslistov, C
An undersized and highly skilled forward, Guslistov split the season between the MHL and the KHL. In his KHL stint, he scored five goals and seven points in 28 games and didn't look all that out of place. When playing against peers his own age, he nearly scored a point per game (22 points in 23 games)
Guslistov is a lot like the Canes' selection of Alex Pashin from the 2020 draft,  both are highly skilled with loads of upside and should be considered a sleeper in terms of being an impact player at the NHL level.
Round Seven, 219th Overall – Joel Nystrom, D
Drafting a small and mobile defender from the SHL is usually a smart bet, and Nystrom isn't any different. He was able to play a big chunk of games with Farjestad in the SHL after a great start to his season in the J20 Nationell.
Nystrom is small but with his mobility and puck skills he fits the mold of the "modern offensive NHL defender." He has the raw skill and with the proper development plan, he could be a diamond in the rough as a seventh-round selection.
Carolina has a reputation as a strong drafting team and their 2021 draft class furthers that rep. They got an influx of talent and got solid value with all of their selections. 
Off-Season Recap
Significant Losses
Dougie Hamilton (New Jersey)

Jake Bean (Columbus)

Warren Foegele (Edmonton)

Alex Nedeljkovic (Detroit)

Petr Mrazek (Toronto)

James Reimer (San Jose)
Significant Adds
Ethan Bear (via trade)

Ian Cole (1 year, $2.9 Million)

Frederik Andersen (2 years, $4.5 Million)

Antti Raanta (2 years, $2 Million)
Goalies
Carolina's backend was drastically changed. They traded young blossoming goalie, Alex Nedeljkovic, to the Red Wings, lost Mrazek to the Leafs in free agency, and watched James Reimer sign with the Sharks. 
In an effort to remake their crease, the Canes added two significant pieces via free agency. Freddie Andersen and Antti Raanta joined the organization on two-year deals and now give them two high-end options to roll out on a nightly basis.
It will be interesting to see if they made the right call by trading Nedeljkovic, but there's no denying that Carolina did a good job in solidifying their goalie situation.  
Defense
The best player on the market was former Hurricane, Dougie Hamilton, and when the team couldn't reach an agreement with him, he left for New Jersey on a long-term contract.
They tried to offset the loss of Hamilton by adding value pieces to their blue line. The trade for Ethan Bear, gives the Canes a young player with high-end upside, while Ian Cole brings a steady defensive presence that will serve as an example to their younger players.
Carolina also signed Tony DeAngelo to a one-year deal. His on-ice potential is intriguing but there is a reasonable debate on whether or not he was worthy of an NHL job. Nonetheless, Carolina did significant work to their roster in hopes of trying to get to the next level, time will tell but there's a ton of new faces in the organization … time will tell if they made the right moves. 
Forwards
Carolina's forward group didn't undergo any significant changes, but they will be expecting players to make a jump and become solid contributors next season. 
Josh Leivo provides depth in the group, but if Carolina wants to be contenders again, they'll be expecting players like Steven Lorentz, or Jamieson Rees to step up and make contributions. 
Wildcards
When Carolina's camp opens it'll be interesting to see how players like Seth Jarvis and Ryan Suzuki perform. Jarvis was awesome in his brief AHL stint before heading back to junior and Suzuki looked more comfortable as he adapted to the professional game.
**
Thank you for reading and be on the lookout for next month's 32-in-32 series where we will dive into each team's prospect depth chart. You can check out the latest updates on all fantasy-relevant Canes prospects here:
https://dobberprospects.com/team/carolina-hurricanes/ 
**
Austin Broad – @Austin_Broad
LATEST RADIO & DRAFTCASTS