Prospect Ramblings: The Rest of the Calder Field
Pat Quinn
2021-05-06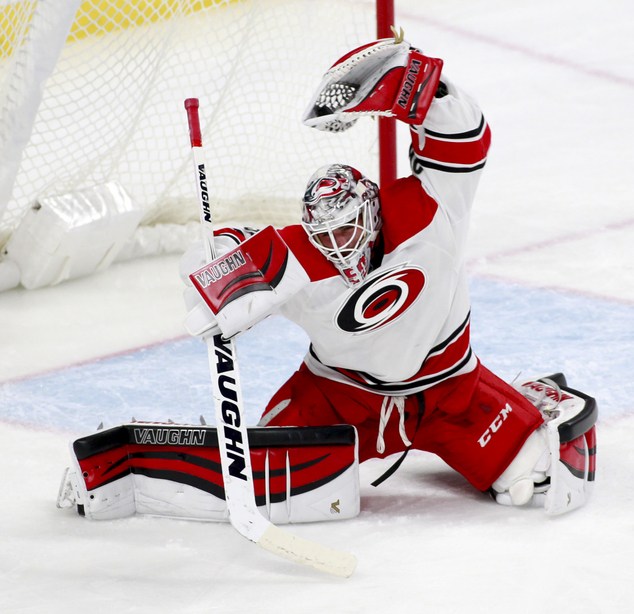 Welcome back to the Thursday Prospect Ramblings. This week I just would like to discuss some of the remaining field of Calder eligible players for this season. It is an easy money bet that one of Kirill Kaprizov and Jason Robertson will win the award, but what can be said about the remaining field. I want to mainly focus on skaters but I might add a note or two about goaltending.
Here is my #GoodTweet of the week
****************
Norris has been great, especially lately, for a poor Ottawa team. He had six points in January, February and March. He then posted 14 points in 14 games for April, just do not look at is 38.9% shooting for that month
He manages to keep the play in the opposing teams end with a 52.2% CF% but he does start in the OZ 58% of the time
The Senators, for as many good young players as they have, are quite thin up the middle behind Norris, so the 1C spot should be his for the foreseeable future
I really do wish he shot more though, as in fantasy C is loaded. Points are fine and he would be drafted there but if you have shots and hits, his 91 shots and 68 hits are quite mediocre and would see him hanging on most waiver wires.
If your league also has faceoffs he is sitting at 51.8% right now, which would be great long-term if he stays above the 50% mark
Interesting stat right now is that Sharangovich also had 14 points in April, but in 16 games. What a bum
It took him a little to adapt to the North American games after playing 34 games prior to the NHL season starting, as he only had 12 points in his first 35 games
He seems to have found a home alongside Jack Hughes and they look good. I am not the biggest fan of Janne Kuokkanen on that line though as I do not believe he has the scoring ability to play too high in the lineup. He is great for possession but not when you need scoring
I try to refrain on commenting on Devils prospects because of my own team "homerism", but I have to say Sharangovich looks everything like a 30-goal scorer should in the NHL right now. He is shooting at a 2.16 per game rate, which is good for a first-year player, but his shooting percentage is slightly high at 14.8%. If he can stick with Hughes at EV I feel as though my 30-goal scorer prediction is not very outlandish
He is also great shorthanded already in the NHL and could be of use for leagues that count shorthanded points
The hype for Stützle coming out of the WJC was nuts. It all has seemed to die down now as Stützle has not blown the doors off of the NHL, like the two picks above him in the 2020 draft
His big month was February where he had 10 points in 14 games and was shooting three shots per game, but since then his shots per game have dropped to ~1.93 as he has clearly hit a rookie wall
His ice time has also suffered as he is seeing a minute less of ice time and in May is seeing 2.5 less minutes in just the first few games
There should be no long-term worry though as Stützle should be at least a 65+ point player
With 22 points in 37 games, it looks as though Tolvanen has finally arrived in the NHL
I have to admit, I expected more shots than the 61 he has put up so far. An 18% shooting percentage is pretty unsustainable but a player like Tolvanen should have a higher-than-normal percentage, but the 1.35 shots per game is unnerving. If he wants to be an effective NHLer he really needs to pick that up
Perhaps the plan from GM Poile was to make Tolvanen wait to really get an NHL shot as he is an RFA after this season, and while he does deserve a raise he cannot really command a lot of money and term
Lafrenière started ice cold with five points in his first 20 games, and while he has picked it up recently with six points over his last 10 games, it still is not what most expected from the #1 overall selection. Perhaps we need to stop expecting a point per game out of #1 overall selections
His average ice time has fluctuated all season with the lowest total of 7:53 and the highest being 18:49. Previous to March 2 he had eight games over 15 minutes (20 games total) and after March 2 he has had just three over 15 minutes out of 33 games
I do not mean to harp on shots constantly but Lafrenière has just 65 shots in 54 games, a surprisingly low total. I really thought he would be just over two per game
The Rangers were not the best destination for him with the team's abundance of skilled wingers but within the next few seasons he will force his was up the line up
Tippett played sporadically through the first two months of the season, and since March 11 I do not believe Coach Q has removed him from the Panthers line up once (do not quote me on that though)
Tippett is shooting just under two shots per game, and for a player seeing an average of around 11 minutes per game that is not bad
He ranks 140th among forwards in P/60 (all situations) with 2.076, above Victor Olofsson, Chris Krieder, Denis Guri(y)anov, Alex Killorn, Taylor Hall's bad year and Ryan Nugent-Hopkins. There is something there once he sees more ice time
Volkov has been much improved since being moved to Anaheim, but that is likely due to him finally getting ice time and playing frequently
He is playing on average four minutes more per game, improving all his number, except strangely enough, shots. His CF% is up 5% (on a worse team) from 39.9% on Tampa to 45.1% on Anaheim
In Anaheim his line mates are (most frequently) Rickard Rakell and Isac Lundestrom, a step up from Pat Maroon and Mathieu Joseph
I just wanted to put Ruotsalainen on here because I am a big fan and am glad he is looking like a skilled middle-six winger in Buffalo
Perhaps this is also more of a rant about Buffalo with Tage Thompson and Anders "The Flames got a better return than Buffalo" Bjork is looking much better. Would Eichel really want out if all this team seems to have needed is a competent coach, probably another defenseman and a goalie that can stay healthy, they are quite close to the playoffs
Quick note on rookie goalies, besides that none have run away with the Calder, but Alex Nedeljkovic is close. Here are the rookie goalies with save percentages over 0.900 (I'll add the games played too)
Filip Gustavsson (OTT) – 0.944% in 6GP
Jeremy Swayman (BOS) – 0.942% in 8GP
Alex Nedeljkovic (CAR) – 0.932% in 22GP
Spencer Knight (FLA) – 0.919% in 4GP
Igor Shesterkin (NYR) – 0.918% in 33 GP
Jake Oettinger – (DAL) – 0.918% in 27GP
Ilya Sorokin (NYI) – 0.917% in 20GP
Kaapo Kahkonen (MIN) – 0.909% in 22GP
Kevin Lankinen (CHI) – 0.908% in 36GP
Vitek Vanecek (WSH) – 0.907% in 34GP
Ukko-Pekka Luukkonen (BUF) – 0.906% in 4GP
Quick notes:
I like Swayman like a lot of Bruin fans right now, but do Boston fans really want Boston to roll with Swayman in the playoffs if Rask is hurt over a more experienced Halak?
Vanecek so far is outplaying Ilya Samsonov
Kahkonen really feel off a cliff after his hot start, holy
Lankinen has fallen off as well too, but is that not more to do with Chicago than his play?
******************
Thanks for reading, follow my twitter: @FHPQuinn
LATEST RADIO & DRAFTCASTS