Prospect Ramblings – Prospect Streaming for the Final 11 Days
Pat Quinn
2021-04-28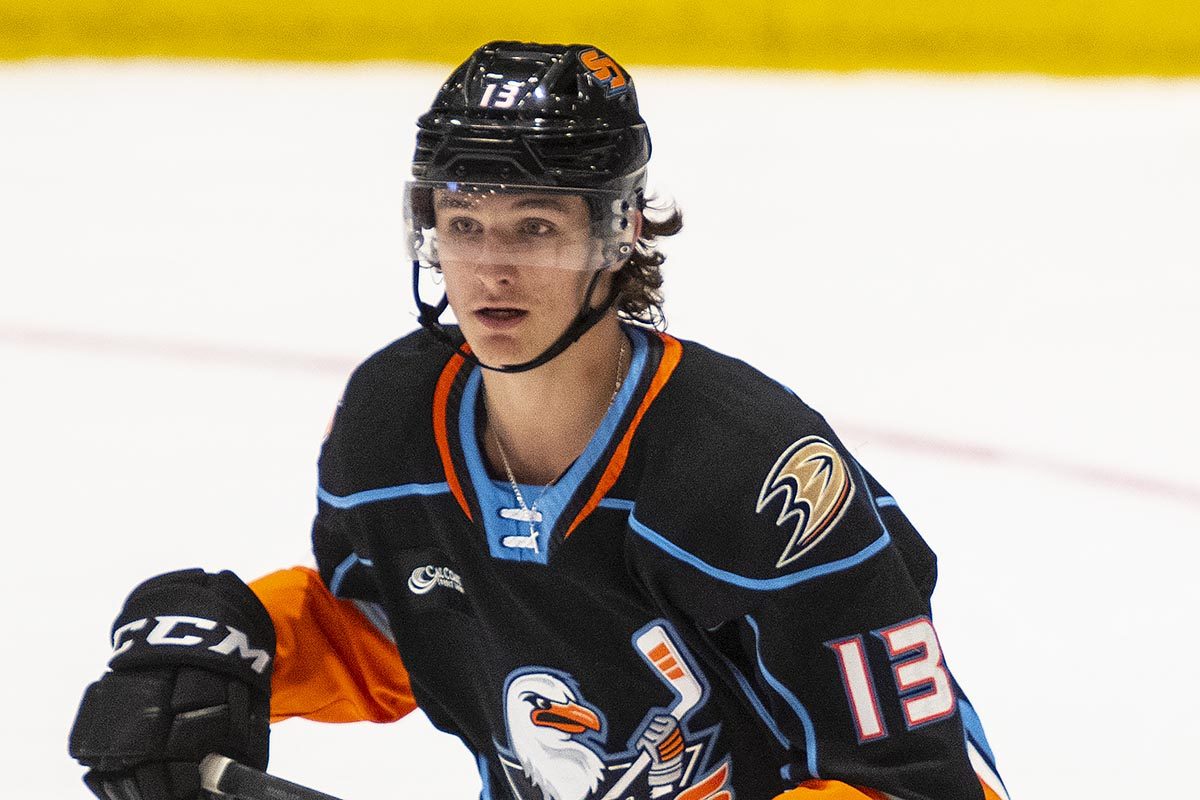 Welcome to the Thursday Prospect Ramblings. With the season winding down more teams on the outside of the playoffs are adding prospects to their rosters to see what they have, or give a chance to showcase themselves. Additionally, teams going in to the playoffs may add in a prospect or two to give vets a rest. I will try to get a sense of who could be available to add as they may get bigger minutes for at least for the next 11 days, as that is all that is left in most H2H match ups, well at least if you are using Yahoo, Fantrax is great and added on some extra days for my keeper leagues season (so ask them ASAP if you are wanting some additional games).
Here is my #GoodTweet of the week:
*****************
First let us take a gander at Frozen Tools to see who plays the most vs the least during the next 11 days, and with that I am still amazing that this Sunday has one (!!!!!) game scheduled, must be lots of competition for ratings on that day
Four teams to avoid, with only four games during that span: Calgary, Florida, Nashville and Winnipeg. Especially avoid Calgary, Detroit and Florida with two games in the last H2H week, and Detroit finishing this H2H week with a back-to-back with Tampa Bay (unless Tampa Starts McElhinny for those games)
23 teams play six games in these remaining 11 days, but 24 teams play four games in the last week so there are plenty of advantages in there.
Teams that are out who play six games will get more prospects in the line up than teams battling for the playoffs; Arizona, Chicago, Dallas, and Vancouver will try to ice the most veterans possible. The teams I want to key on are: Anaheim, Buffalo, Los Angeles, New Jersey, and San Jose. I would add Philadelphia but the teams line up is just so full that anyone they call up likely will not get a starring role.
Anaheim
It is pretty safe to say that Jamie Drysdale is in the NHL to stay, and the Ducks seem to have a random fixation with calling up different Carricks (Sam or Trevor). The obvious key here is Trevor Zegras who was recalled by Anaheim on the 26th, after 12 points in nine games playing centre for the San Diego Gulls. He should get prime time in the line up to finish the season. Benoit-Olivier Groulx, Jacob Perrault, and Andrew Poturalski may get some time as well.
Buffalo
The Sabres already have a majority of its prospects on the NHL roster with Tage Thompson, Rasmus Asplund, Arttu Ruotsalainen, Mattias Samuelsson, and Jacob Bryson all have roles in the either the middle-six up front or bottom-four on the backend. Out of those five only Thompson is seeing any powerplay time, so he may be worth an add if he heats up. If you have room, Ruotsalainen may be worth a deep add.
Additionally, it appears Ukko-Pekka Luukkonen will at most see half of the final six starts as he splits with Tokarski down the stretch. Do not expect Jack Quinn though as he will miss the remainder of the season due to hernia surgery
Los Angeles
Well, the big news from yesterday happened for Quinton Byfield:
Unfortunately, I will likely be finished writing these ramblings by the time he debuts but if I can throw in my comments before you read this I will later on. There is this tidbit I can leave you with though
Powerplay time would be great, especially if you are just in a one-year league and can add him if he clicks immediately.
Lias Andersson was also recalled to the taxi squad but I do not think many fantasy GMs expect much in the short-term. Jaret Anderson-Dolan is featured in the bottom six. The lines are pretty bleak if the prospects do not get to play with Kopitar though, and playing time with him is filled on line one and the 1PP. There may be an add down the stretch for Arthur Kaliyev (leading the Ontario Reign in points by the way), Rasmus Kupari and Akil Thomas.
New Jersey
The Devils have been bringing prospects up and down for most of the season with Mikhail Maltsev, Jesper Boqvist and Yegor Sharangovich currently sticking on the roster. Nolan Foote has been the most recent recall, and deservedly so leading the Binghamton Devils in scoring, but Coach Ruff is not giving him more than 10 minutes a game and I do not know if any prospect will get a good number of minutes if called up.
Something fun did happen for the Devils today though:
Alexander Holtz has 13 shots in three AHL games so far, and somehow he registered just one shot in one of those games. He could be in the final Devlis game.
San Jose
The Sharks offer the most variety in the lineup right now:
Giving spots throughout the lineup already to John Leonard, Alex Barbanov, Alex True and Joachim Blichfeld. Leonard on the top line is nice, but Blichfeld is getting the time on the 1PP. Not to mention the Sharks are giving Josef Korenar a look at the starters crease, though the Sharks will be looking for veteran help in the off season but Korenar may be the back up if they buy out Jones
Take note with Blichfeld in the future too
Always take note of younger players that shoot a ton in the AHL. Ivan Chekhovich and Sasha Chmelevski have also seen some call ups this season and should get in to a final game or two.
A couple rookie call up notes:
******************
Thanks for reading, follow my twitter: @FHPQuinn
LATEST RADIO & DRAFTCASTS