Prospect Ramblings: WHL Draft Eligibles Return to Action, and Prospects Making Noise in the AHL
Julian Mongillo
2021-03-11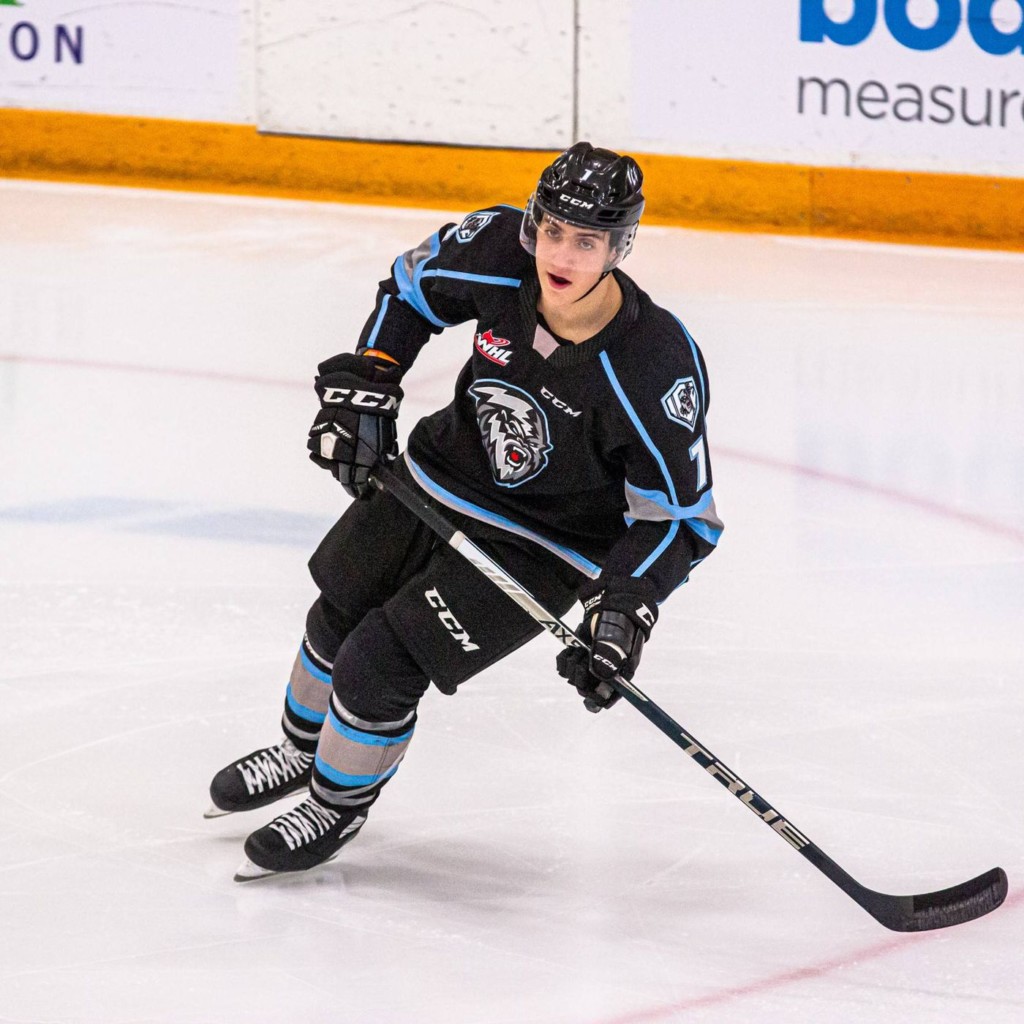 2021 Draft Eligibles (WHL)
With the WHL recently returning to action we will finally be able to check in on some of the top prospects in the upcoming 2021 NHL Draft. Despite the limited amount of exposure and scouting players will need to make strong impressions with the limited number of games they have to prove themselves and try to climb their way up draft boards.
Dylan Guenther – Right Wing   
Guenther is already a consensus top-ten pick heading into the 2021 NHL Draft and in the first week of the WHL season he has shown why he belongs there. He is making up for lost time putting up six goals and ten points through the first four games of the season. He is a winger with high-end goal-scoring ability and good skating ability and should climb up draft boards as the season rolls on.
Carson Lambos – Defenseman 
The 18-year-old blueliner is another one who has some ground to make up in draft rankings. He has been on loan in the Liiga in Finland due to the postponement of the WHL season and the adjustment to the new environment in Europe may have hampered his development especially for such a young player. Now that he can return to the WHL expect him to be able to build off a solid 2019-20 season where he contributed 32 points in 57 games played. Listed at 6-1 and still growing he can provide a combination of speed, skill and strength and has a strong well-rounded game.
Cole Sillinger – Center
Son of former NHLer Mike Sillinger, Cole is another player that should be drafted in the top half of the first round in the upcoming draft. At only 17-years-old Sillinger impressed in his rookie season with the Medicine Hat Tigers as a rookie in the 2019-20 season with 53 points in 48 games. Unfortunately for Medicine Hat, they will be without their top offensive forward this season as Sillinger opted to join the Sioux Falls Stampede of the USHL earlier this season because of the uncertainty surrounding the WHL season. The transition to the USHL has not been tough for the young forward as he has 28 points through 15 games operating at a near two points per game pace. Once the USHL season concludes he will be able to return to Medicine Hat for the remainder of this season if it extends longer or else the team will have to wait until next season to get his services back in their lineup.
AHL Rookie Standouts
We have been able to benefit from watching some of the top young prospects in the AHL with the pause of some of the CHL leagues. Although some players may be returned to their Junior team's their strong play in the AHL has not gone unnoticed.
Seth Jarvis – Center/Right Wing
The Caro