November 31-in-31: Colorado Avalanche
Hayden Soboleski
2020-11-08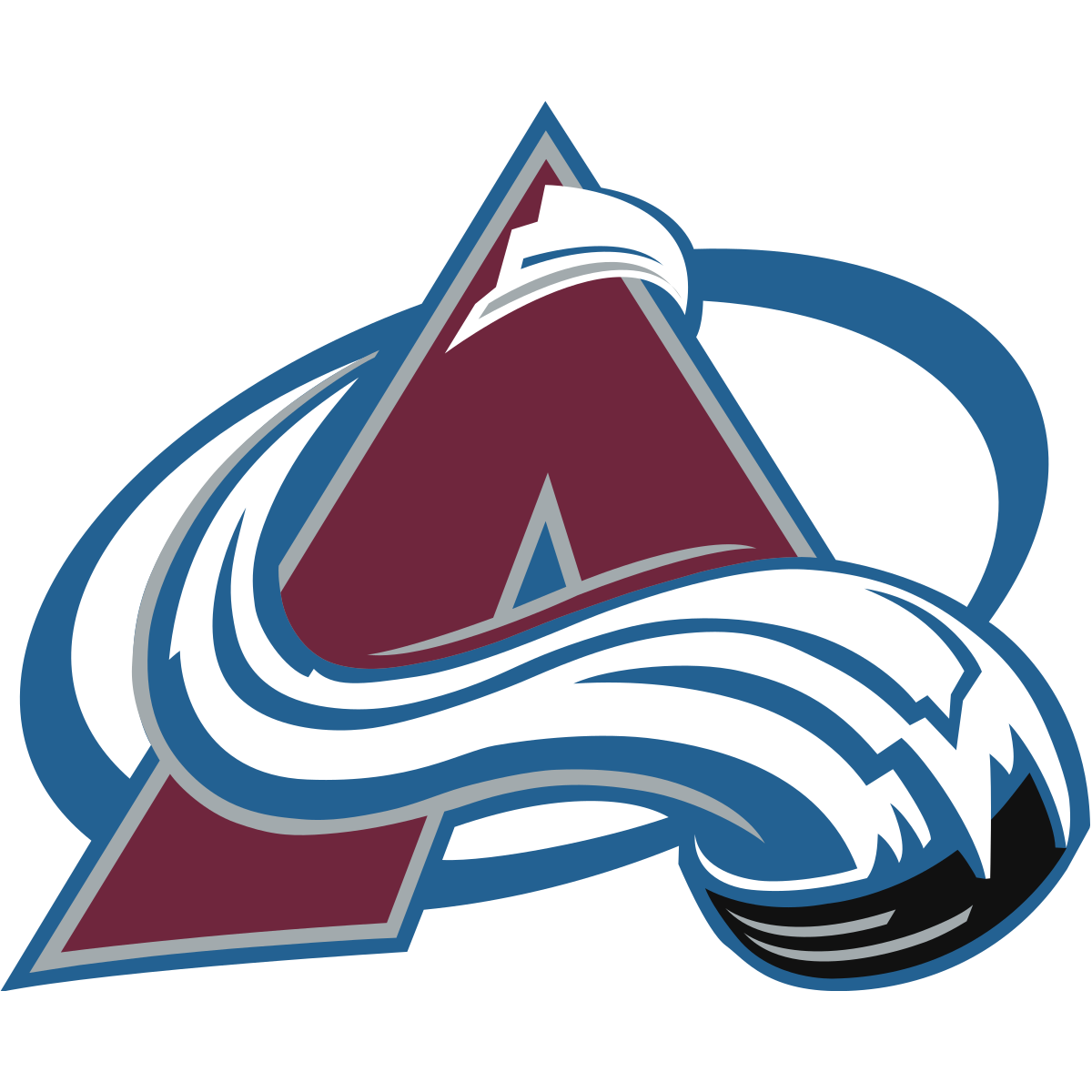 The 31-in-31 Summer Series is an annual event here at DobberProspects! Every day in November we will be bringing you a complete breakdown of a team's draft and insights into their off-season movements thus far. Following this up, the December 31-in-31 Series will dive into every team's prospect depth charts with fantasy insights and implications for the upcoming seasons. Check back often, because we plan on filling your hockey withdrawal needs until the season begins!
******************
Colorado's competitive window is wide open. They have one of the best players in the NHL, the reigning Calder Trophy winner, and a deep roster of versatile players with skill and bite. If it was not for both goaltenders (and a handful of players) suffering playoff injuries they would have made it to the Conference Finals or further. As a result, their draft picks are relatively low and scarce compared to a few years ago and their off-season moves are more about adding depth and not about shake-ups or clearing room for prospects. That being said, every move and every pick counts when building a competitive club, so let us start with a draft recap.
********
DRAFT RECAP
Round 1, 28th overall: Justin Barron, D
The 6th defenseman off the board in the 2020 Entry Draft, Barron is the captain of the Halifax Mooseheads in the QMJHL. He missed a big chunk of last season due to blood clots which is an obvious red flag, but this is not unheard of in the NHL and clearly was not severe enough to scare the Avs away in the first round. He is a minute-munching blueliner capable of playing against top opponents and has the frame and IQ to steer plays away from the front of his own net. He has enough playmaking vision to keep opportunities alive and pick up some points but as he transitions to pro he is much more likely to be known for his two-way defensively savvy plays. Barron was picked earlier than many pre-draft rankings but Joe Sakic has had enough success on the blueline for us all to give him a chance.
Round 3, 74th overall: Jean-Luc Foudy, C
Colorado grabbed one of the fastest players in the draft with their third rounder. The younger brother of Columbus' Liam Foudy, J-L has the raw agility to skate circles around defenders and has enough passing and playmaking skill to turn this speed into offense. He needs to shoot more to become a more well-rounded threat and he needs to put in more effort in the defensive zone, but from a skill standpoint the Avalanche did well here in the third round. There is a good chance he ends up on the wing rather than center ice if he makes it through the pro ranks.
When Jean-Luc Foudy is flying and attacking the slot like this, he is one a hell of a player!

He utilizes his speed, skates at the defender, make a quick pass then jumps inside and drives to the net. One good move and it's in! #2020NHLDraft pic.twitter.com/njIhFxsavH

— Tony Ferrari (@theTonyFerrari) March 1, 2020
Round 4, 117th overall: Colby Ambrosio, C
The Avalanche scouting department will definitely get good bang for their buck watching Boston College games this year, picking another Boston College commit in Ambrosio. Ambrosio led his USHL club in points in 2019-20 and has good hands, more than capable of finishing plays in tight or with space to dangle. His passing talent needs work but he still generates offense around him, especially on the powerplay where he is often quarterbacking the setup. A fine risk to take in the 4th round, let's see how he fares in the NCAA.
Round 5, 138th overall: Ryder Rolston, RW
If that name is ringing a bell, yes, Ryder is the son of former NHLer Brian Rolston. He is a hard worker with decent speed but overall is more of a complimentary winger than true play driver. He lacks high-end skill in any category at this point but can be used in all-situations which is a valuable trait. He has committed to UND of the NCAA and is at least three years away from us knowing if he can hold down a 3rd-line role as a pro. A multi-cat player if he does make it.
Round 6, 166th overall: Nils Aman, C
After being passed over in the 2019 draft, The Avs took a flyer on Aman in the 6th round. He is fast, strong at both ends of the ice, and plays center which gives him legit value as an asset in the system. His 6-2 frame could use some filling out, he is one of the lankier players on the ice. He is playing in the SHL as a 20-year-old which is impressive, but he's not putting up numbers to warrant fantasy attention at this point.
*******
OFFSEASON MOVES
RE-SIGNED: Andre Burakovsky, Ryan Graves, Tyson Jost, Logan O'Connor, Valeri Nichushkin, Hunter Miska
IN: Brandon Saad, Devon Toews, Kyle Burroughs, Dennis Gilbert, Miikka Salomaki
OUT: Vlad Namestnikov, Nikita Zadorov, Matt Nieto, Mark Barbeiro, AJ Greer, Vlad Kamenev, Anton Lindholm, Michael Hutchinson
Colorado was a powerhouse during the regular season so naturally most of their off-season business revolved around keeping their performers in place:
Andre Burakovsky was re-signed at a reasonable $4.9M for two more seasons. No top-six spots opening up.
Ryan Graves was re-signed for $3.17M for three years, slightly higher than expected for a 5th/6th D-man but he is a great partner for Makar.
Valeri Nichushkin was re-signed for a reasonable $2.5M, maintaining a bottom-six role.
Tyson Jost was re-signed on a "prove-it" $875k one-year deal. If he cannot lock down a bottom-six role this season, he will be trade bait at the deadline.
Logan O'Connor was re-signed for two years at $750k, making him an ideal 13th forward after performing well in a pinch in the playoffs.
Hunter Miska re-signed as a solid AHL goalie with the capability to join the Avs in a pinch should injuries hit.
Joe Sakic did manage to pull off some impressive moves to further increase his team's depth on the front and back ends:
Nikita Zadorov and depth defenseman Anton Lindholm were traded to the Blackhawks for Brandon Saad and Dennis Gilbert. This makes the Avs' top-nine even more dangerous and adds a depth d-man.
In exchange for two 2nd-round picks, the Avs added Devon Toews who can immediately slot in as a top-4 defenseman as yet another smart puck-mover capable of transitioning play up the ice. This is a great fit stylistically and came at a reasonable cost.
Bubble prospect AJ Greer was sent to the Islanders in exchange for AHL defender Kyle Burroughs. This is a much-needed fresh start for Greer after he couldn't solidify in Colorado in his several cups of coffee.
There are only so many chairs available at the table, and as a result of the above moves the following players moved on to new homes:
Vlad Namestnikov (DET),
Matt Nieto (SJS),
Michael Hutchinson (TOR),
Mark Barbeiro (Switzerland),
Vlad Kamenev (KHL, rights retained)
Overall, the Avs got deeper this off-season, with the top-twelve forwards and top-six d-men essentially locked in. This will make it harder (but not impossible) for players like Bowen Byram, Conor Timmins, Logan O'Connor, Martin Kaut, or Shane Bowers to earn a regular spot on the roster in 2020-21. This may delay returns on fantasy ownership but by no means lowers their value in long-term leagues.
A full analysis of what this does to the depth chart will come in next month's 31-in-31 series.
******
Thanks for reading. Check me out on twitter @soboleskih for up-to-date Avalanche coverage and prospect news!
Hayden Soboleski
LATEST RADIO & DRAFTCASTS