Best and Worst Teams at Finding NHL Players from the Draft
Jokke Nevalainen
2020-05-30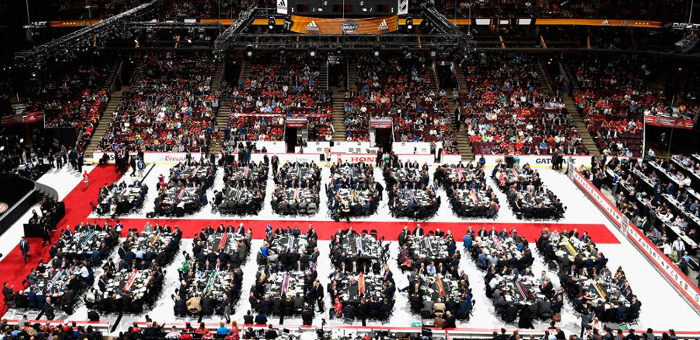 This is the third and final article about the topic of finding NHL players from NHL Drafts. I have been going through a span of 10 years – from the year 2000 to 2009 – and reviewing the results from different angles. In the first article (link), I focused on general probabilities of finding NHL players from a draft and different parts of the draft. In the second article (link), I broke those results down by positions to see what kind of differences there are between forwards, defensemen and goaltenders.
In this article, I will focus on the NHL teams making those selections. Ever since the first article, I've often been asked which teams have been the most successful at finding NHL players from the draft. It took me a while to figure out how to answer that question but I finally figured out a way to do it fairly.
Expected Return
The first step I took was assigning Expected Return value for each selection made in the draft. I used the same ranges that were used in the previous article, so the first round is split into three groups, and then each round is their own group, although rounds five and six are combined because no noticeable difference has been noticed in that range.
For example, if in a certain range there were a total of 100 selections made and 25 of those went on to become NHL players, then the Expected Return value in that range would be 0.25 (25/100). To quantify an NHL player, I used the same 100 games played threshold that I've been using in the previous articles as well.
The Expected Return values for different parts of the draft are shown in the table below.
Draft pick range
Expected Return
Range 1 (1-5)
1.00
Range 2 (6-14)
0.77
Range 3 (15-30