Shift Work: Anton Lundell
Tony Ferrari
2019-11-18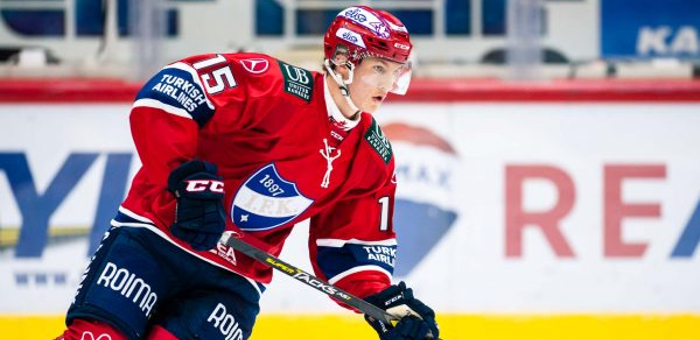 Welcome back to Shift Work! The series where I take a look at a draft-eligible player and breakdown a game tape.  I'll be bringing you some comprehensive breakdowns of a player's game as we go over an entire game of tape from a player. We will be focusing in on that player's shifts and getting a peek at what the average game of that player looks like. We won't cover every shift, but we will go over most of the shifts that the player played an active role in. We will be highlighting a lot of things that scouts and evaluators look for when they are watching a player's game.
I couldn't do this nearly as easy if it weren't for collaboration with Prospect Shifts. The subscription-based website ($5/$10 options available) that takes a draft-eligible player and produces a video with only that player's shifts. It cuts out the rest of the game, the commercials and intermissions making it much less time consuming to get a quick view on a player for scouts, writers and analysts alike. 
*******
 This week, we're focusing in on consensus top-10 prospect Anton Lundell. The Finnish center has been playing in the Liiga, racking up 10 points in 17 games. He has been impressive in league play this year, fitting in amongst men in a professional league as an 18-year-old. Lundell is at the head of a Finnish draft class that seems to be a step back from previous years in terms of quality but Lundell is certainly at the level of recent Finnish stars to be drafted. His 200-foot game has been widely lauded about, possibly being the most complete player in the 2020 NHL Draft. While one knock on Lundell has been his lack of offensive upside or dynamism, he has produced at every level and this year he's shown noticeable growth in both his physical and mental game. Let's take a dive into Lundell's game against KalPa on November 1, 2019, and look at what makes him a top-10 prospect for the 2020 NHL Draft. 
First Period
Lundell's (#15 in red) first shift of the game with the puck held behind his net by his defenseman. He does an excellent job of repeatedly circling low in the zone giving the stationary defender a passing option and drawing the attention of an opposing player. Small, subtle aspects of Lundell's game such as this are a big reason why Lundell excels the way he does. He does the little things well, understanding that the sum of the little things generally results in a big advatage for him and his team. 
To start his next shift, Lundell does an excellent job of attacking the puck carrier on the forecheck immediately. After forcing the puck back into the zone, his persistence and backpressure lead to a turnover in the offensive zone. The