QMJHL Report – October 2019
Nicholas Kawka
2019-10-11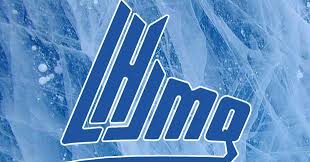 QMJHL Report – October 2019
The QMJHL season is in full force and the scoring pace has been fast and furious with the league seeing an average of 6.7 goals per game through the first month of play.  That goal production is good enough for second in the CHL with the OHL leading the way at 7.5 goals per game. A big shout out to the trio of QMJHL forwards Ryan Francis, Alexis Lafreniere and Cedric Pare for earning CHL Team of the Week honours from the past week.  
Conference Coverage
Each monthly update I will take a look at a team from each conference and give a shallow dive into how their season is progressing.
The East – Cape Breton
After trimming down their team name and hiring new coach, Jake Grimes, over the offseason, the Cape Breton Eagles are off to a hot start. Despite owning the second-worst penalty kill (70.4%) and the worst goals against (38 GA over 7 games) in the QMJHL, the Eagles are 6-1 and sit atop of the Eastern standings.  The Eagles are a young flock with seven rookies on the roster backed by Ottawa Senators goaltending prospect Kevin Mandolese, and led by overage power forward Egor Sokolov as well as shifty centre Ryan Francis upfront.  
Mandolese, a 6th round draft choice of the Senators in 2018, will be looking to earn an entry-level contract by the end of the season. He is in tough against a super deep core of goaltending hopefuls in Ottawa, so there is plenty at stake for him this season. He has steadily improved statistically in each season in Cape Breton and hit the 50 game plateau last season earning 29 wins.  
Sokolov is a giant power forward skating at 6-foot-4, 231 pounds.  The 2017 QMJHL import draftee posted 30 goals and 27 assists last season and is clipping away early on with 14 points in seven games. Passed over in recent drafts, Sokolov could begin to garner some consideration as an over-ager for the 2020 NHL Draft if he continues to produce.
Egor Sokolov (courtesy of Jeremy Fraser)
Francis is scoring way above his previous pace early on.  The 5-foot-9 centreman only recorded 32 points in 64 games last season and is already at 14 points through seven games.  He has been taking advantage of weaker defensive match-ups as the Eagles second-line center. Francis is a true playmaker and could be another 2020 draft-eligible Eagle to track throughout the year.
Cape Breton's quick start may not be sustainable as the season continues with such poor numbers defensively.  It could be that the seven rookies in their lineup are still learning the defensive structure. In any case, it's something for new head coach, Jake Grimes, to remedy in a hurry.
The West – Sherbrooke
In stark contrast to the leader in the East, Sherbrooke has been a special teams dream and can attribute its early 6-1-1 record to the finer details of the game.  With a power-play and penalty kill in the top five of the league, the Phoenix has had the luxury to play a tougher brand of hockey, leading the league in penalty minutes with 123 over eight games.  Among the team leaders are Pittsburgh Penguins 2019 first rounder Samuel Poulin and draft-eligible centre Patrick Guay.
The all-around Poulin is off to another strong start playing at a point per game pace.  While he may not lead the Phoenix statistically, he brings a steady two-way game and a leadership element to the Sherbrooke group and will be a solid source of offense all season long.
(Samuel Poulin, courtesy Vincent Lévesque-Rousseau)
Guay skates at only 5-foot-9, but has all the tools to beat oncoming defenders.  Drafted fifth overall in the QMJHL in 2018, he scored 36 points as a rookie last season and is in line for a big breakout. Guay is another great draft-eligible centre that offers a dual scoring attack with a knack for playmaking and finishing plays on his own.
After Sherbrooke bowed out of the 2019 QMJHL playoffs in just the second round, they are setting the expectations high early on.
The Lafreniere Effect
With Alexis Lafreniere driving the bus in Rimouski, linemates Cedric Pare and Dmitry Zavgorodniy are in for a big offensive boost this season.  Both late-round NHL draft picks, Pare and Zavgorodniy could seriously bolster their value by the end of 2019-20.
Pare was originally a 6th round pick of the Boston Bruins in 2017. Known for his faceoff prowess and hard-nosed play, Pare compliments Lafreniere's game perfectly maximizing puck possession off face-offs and creating additional space on the ice with his 6-foot-4, 212-pound frame. Boston opted not to sign Pare to an entry-level contract this past summer, so he becomes eligible for the 2020 NHL draft. He is more likely to get another crack at the NHL through free-agency. Skating alongside Lafreniere could just be the push Pare needs.
Zavgorodniy was a Calgary Flames 7th rounder in 2018 and has been steadily rising in their depth charts.  He is an offensive-minded winger that capitalizes on lose pucks to create scoring opportunities. He is quick on the forecheck and has great lateral movement, which helps him anticipate the play and distance himself from defenders to create separation for offensive looks. After 64 points in 67 games last season, Zavgorodniy should better his totals this season and continue to see his stock rise among Calgary prospects. If you are looking to sign a free agent in your fantasy keeper league, consider Zavgorodniy.
Dmitry Zavgorodniy (courtesy Rimouski Oceanic)
The 2020 Draft Class
The NHL Central Scouting released their preliminary "Players to Watch" list this past week and the QMJHL was well represented. With the likes of Alexis Lafreniere, Hendrix Lapierre and Justin Barron as early top ten favourites in the first round, a few other players are worth watching as you screen watch and check the box scores this season.
Jeremie Poirier – D – Saint John Sea Dogs
Poirier has strong instincts and surveys the ice incredibly well. He is a big-time puck-mover that is also responsible in his own end. The left-handed defender is off to a terrific start for Saint John with 8 points in 7 games. It is worth noting that Poirier leads the Sea Dogs in power-play points with four and shots on goal with 29. It is early but Poirier is showing all the signs of a top tier defenceman.
Mavrik Bourque – C – Shawinigan Cataractes
Already leading Shawinigan in scoring with four goals and three assists in six games, the all-around centreman has used his stellar wrist shot a ton so far this season with 33 shots on goal. He is capable of scoring from high in the slot or using his straight-line speed and angle off defenders for a deke in close. On a team that may struggle for goals this season, look for Bourque to be given the chance to freewheel.
Lukas Cormier – D – Charlottetown Islanders
Like Poirier, Cormier is leading the charge from the back end for Charlottetown. Thus far, he is the Islanders triggerman with 29 shots through seven games and shares the team lead with a plus 10 rating. Cormier fits the mold of the new prototypical defender standing at a slight 5-foot-8, but possessing extremely smooth skating and fine puck handling skills.  He showed strong numbers last season with 15 goals and 36 points and will likely eclipse that mark with ease. 
Thanks for reading and be sure to check back next month when look at the Rouyn Norada-Huskies and Rimouski Oceanic, check-in on QMJHL veterans and highlight more draft eligible on our way to the 2020 NHL Draft.
Nicholas Kawka – Nashville Predators and QMJHL writer – @nicholaskawka
LATEST RADIO & DRAFTCASTS