QMJHL Report – October 2019
Nicholas Kawka
2019-10-11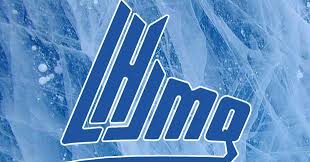 QMJHL Report – October 2019
The QMJHL season is in full force and the scoring pace has been fast and furious with the league seeing an average of 6.7 goals per game through the first month of play.  That goal production is good enough for second in the CHL with the OHL leading the way at 7.5 goals per game. A big shout out to the trio of QMJHL forwards Ryan Francis, Alexis Lafreniere and Cedric Pare for earning CHL Team of the Week honours from the past week.  
Conference Coverage
Each monthly update I will take a look at a team from each conference and give a shallow dive into how their season is progressing.
The East – Cape Breton
After trimming down their team name and hiring new coach, Jake Grimes, over the offseason, the Cape Breton Eagles are off to a hot start. Despite owning the second-worst penalty kill (70.4%) and the worst goals against (38 GA over 7 games) in the QMJHL, the Eagles are 6-1 and sit atop of the Eastern standings.  The Eagles are a young flock with seven rookies on the roster backed by Ottawa Senators goaltending prospect Kevin Mandolese, and led by overage power forward Egor Sokolov as well as shifty centre Ryan Francis upfront.  
Mandolese, a 6th round draft choice of the Senators in 2018, will be looking to earn an entry-level contract by the end of the season. He is in tough against a super deep core of goaltending hopefuls in Ottawa, so there is plenty at stake for him this season. He has steadily improved statistically in each season in Cape Breton and hit the 50 game plateau last season earning 29 wins.  
Sokolov is a giant power forward skating at 6-foot-4, 231 pounds.  The 2017 QMJHL import draftee posted 30 goals and 27 assists last season and is clipping away early on with 14 points in seven games. Passed over in recent drafts, Sokolov could begin to garner some consideration as an over-ager for the 2020 NHL Draft if he continues to produce.
Egor Sokolov (courtesy of Jeremy Fraser)
Francis is scoring way above his previous pace early on.  The 5-foot-9 centreman only recorded 32 points in 64 games last season and is already at 14 points through seven games.  He has been taking advantage of weaker defensive match-ups as the Eagles second-line center. Francis is a true playmaker and could be another 2020 draft-eligible Eagle to track throughout the year.
Cape Breton's quick start may not be sustainable as the season continues with such poor numbers defensively.  It could be that the seven rookies in their lineup are still learning the defensive structure. In any case, it's something for new head coach, Jake Grimes, to remedy in a hurry.
The West – Sherbrooke
In stark contrast to the leader in the East, Sherbrook