DPR Episode 64: Julie Robenhymer on NCAA Prospects, Central Scouting Players to Watch and more
Peter Harling
2019-10-08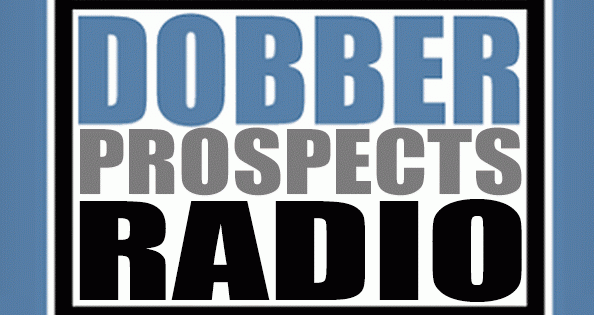 Episode 63 Peter opens with a review of the NHL Central Scouting Players to Watch List. 26 players were given an A grade indicating early first round potential and Peter ranks his early top ten.
Following up on last episode and rookies and prospects to look at for a fantasy hockey impact, or breakthrough based on their current deployment and line mates, Peter looks at at least one prospect from each NHL team that you want to add or watch list if they are available in your fantasy league.
This episodes guest is Julie Robenhymer, she just launched a great new podcast called "NotY Your Normal Hockey Podcast" and it is fantastic. Julies passion for the game and knowledge of hockey really resonates through her stories and it is a must listen to show.
She joins Peter to talk and share her knowledge of NCAA prospects, and covers a wide range of players.
Freshman who may be one-and-done such as Alex Turcotte, Cole Caufield and Bobby Brink to Sophomores and juniors who may be NHL ready next year like Dylan Samberg, Scott Perunovich, K'Andre Miller, Evan Barrett, Sampo Ranta, Blake McLaughlin, Russian Ishakov and greg Printz and of course Peters favourite NCAA topic, potential free agents. Julie speaks of the run away favourite in Marc Michaelis as well as Johnny Walker, Alex Limoges, Jacob Schmidt-Svejstrup and one of Petes favourites, Sean Dhoogie. Finally we talk about NCAA draft eligible Dylan Holloway from Wisconsin who could be a top ten pick in Montreal.
If you enjoy this episode, please like, subscribe, drop a five star review and share with a friend.
Thanks for listening
Thanks for listening
Enjoy the show
LISTEN TO THE EPISODE!
LATEST RADIO & DRAFTCASTS