New York Islanders – Offseason Prospect System Review
michaelfarkas
2018-08-19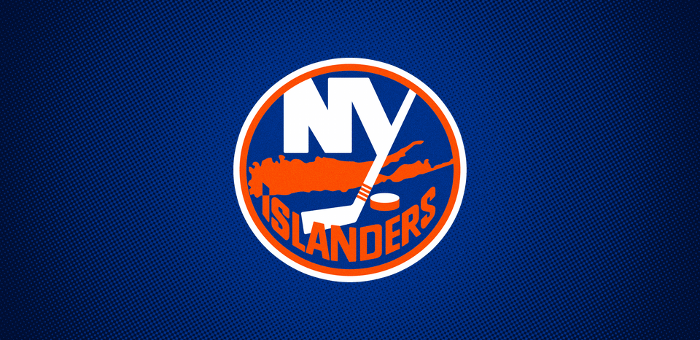 Offseason Moves
Nothing much happened this summer on Long Island. The organization let go of long-time General Manager Garth Snow and Head Coach Doug Weight, replacing them with Lou Lamoriello and Barry Trotz, respectively. They "quietly" let franchise player and captain John Tavares escape. Top four oft-injured defenseman Calvin de Haan also walked in free agency.
The Isles did bring in famed goalie whisperer Mitch Korn and a new clump of clay to mold in Robin Lehner. They brought in playmaking center/left wing Valtteri Filppula on a one-year deal, as well as KHL star Jan Kovar to try to fill the scoring and positional voids left in Tavares' wake. To hit opponents Lamoriello in Leo Komarov, traded back for Matt Martin, and for some reason re-signed Ross Johnston to a four-year deal.  
In other words, opponents are going to pay a heavy pain tax for watching Mathew Barzal try to shoulder the load of a team that lacks scoring depth and speed.
Graduating Players
At long last, 2013 first round pick Ryan Pulock has gained solid footing in the NHL and had a breakout performance with 10 goals and 32 points in 68 games. The former Brandon Wheat King has one of the leagues hardest shots and can score from distance.
Goaltender Kristers Gudlevskis ages off the list and out of the organization to sign with Dinamo Riga in the KHL, where he will join forces Vladislav Tretiak's grandson Maxim. 
Risers
Otto Koivula – The big Finn had his point totals deflated slightly from the impression he made as a rookie, but his overall game has improved. Koivula played on Finland's third line at the World Junior Championships in January, netting two points in five games. His skill level is improving, as is his shot. His first step is not at all quick and it takes him several strides to get up to speed. Koivula signed his entry-level deal in March and will play in the AHL in 2018-19.
Yannick Rathgeb – Tough to reason that a recent undrafted signing is a riser, but Rathgeb's potential to play in the NHL this season calls for some exception. The Swiss standout offers a lot of tools and versatility that make him a useful utility man for a roster. Armed with a quality shot and some ruggedness to his game, Rathgeb can adapt his style to whatever role is needed, and has experience playing forward as well.
Christopher Gibson – A late season call-up may have earned Gibson another NHL contract. The short stint behind a porous Islanders defense may have done just enough to open the door for Gibson to earn some more NHL playing time. He will have the benefit of being able to work with Mitch Korn, which could help the 25-year-old's game get to the next level. Ahead of him on the depth is the talented, but injury-prone, Robin Lehner and the predictable Thomas Greiss.
Ilya Sorokin – The Russian goaltender probably can't have his stock rise too much more at this point without running out of atmosphere. The athletic netminder has strung together three straight seasons of fantastic stats in the KHL. For his career (regular season and playoffs combined), he is 110-61-15 with a 1.80 GAA, .928 save pct. and 33 shutouts in 209 contests. He obviously has the upside to be a whale of a player in the NHL too, but there are going to be some necessary adjustments when he comes to North America, likely after his KHL contract expires in April 2020. Depending on what one values, it's reasonable to have Sorokin in the conversation of world's best goalie prospects outside the NHL currently.
Fallers
Josh Ho-Sang – This is a bit unfair to Ho-Sang to list him as a faller, but at some point a player needs to find a way out of his own way. After another lengthy cup of coffee in the NHL in 2017-2018, Ho-Sang continues to leave people underwhelmed in the AHL, even being scratched, but is not a question of talent. He will get a pretty clean slate to work with but with two no-nonsense veterans like Lou Lamoriello and Barry Trotz in charge, an outside observer might wonder how much weight this first impression is going to be worth.
Arnaud Durandeau – The sixth round pick in 2017 did up his point totals last season, but his game did not markedly improve. He shows flashes of hands and maybe even a pest-like quality, but not to any noteworthy degree; Durandeau is a fairly low-residue player overall. Not a great skater, there are too many nights where he makes no real impact on the game at all.
Top 10 Fantasy Prospects
Oliver Wahlstrom, RW

– Natural-born goal-scorer with the propensity to make defenders miss.

Kieffer Bellows, LW

– Another gifted goal-scorer who isn't shy about shooting – got almost five SOG per game in the WHL.

Ilya Sorokin, G

– A couple years away, but there's upside and opportunity for the athletic Russian.

Sebastian Aho, D

– Already capable of playing regular NHL minutes and with a skating/skill set combination that only falls short of Nick Leddy in the organization currently.

Ruslan Iskhakov, RW

– Some of the fanciest mitts in the draft class, extremely creative.

Josh Ho-Sang, RW

– Has NHL experience and on a team that is hurting to fill an offensive void. Skills are apparent, but will he be welcomed by the new guard?

Linus Soderstrom, G

– Coming off of an injury, but a technically proficient goaltender who is married to his technique. He beats Sorokin to North America, giving him first dibs among pipeline goalies.

Noah Dobson, D

– The long play to develop offense is to keep him at a lower level for as long as possible. If anything fails on Dobson, it's going to be the offensive upside, not the reliability.

Bode Wilde, D

– Extremely smooth, high-skilled defenseman…what he lacks in brains, he makes up for in panache.

Devon Toews, D

– With some heavy-footed players ahead of him on the depth chart, this highly-productive but lowly-heralded puck-rusher could be an unsung hero if he recovers from injury well.
Prospect Depth Chart

LW

Kieffer Bellows

Blade Jenkins

Anatoli Golyshev

Logan Cockerill

Otto Koivula

Nick Pastujov

Arnaud Durandeau

Michael Dal Colle

Ross Johnston

Collin Adams

C

Jacob Pivonka

Scott Eansor

John Stevens

RW

Oliver Wahlstrom

Ruslan Iskhakov

Josh Ho-Sang

LD

Sebastian Aho

Devon Toews

Ben Mirageas

Mitchell Vande Sompel

Robin Salo

Parker Wotherspoon

Petter Hansson

Christian Krygier

Andong Song

RD

Noah Dobson

Bode Wilde

Yannick Rathgeb

David Quenneville

Kyle Burroughs

G

Ilya Sorokin

Linus Soderstrom

Jakub Skarek

Christopher Gibson

 
 
 
 
LATEST RADIO & DRAFTCASTS