Columbus Blue Jackets – Offseason Prospect System Review
jessesherman
2018-08-09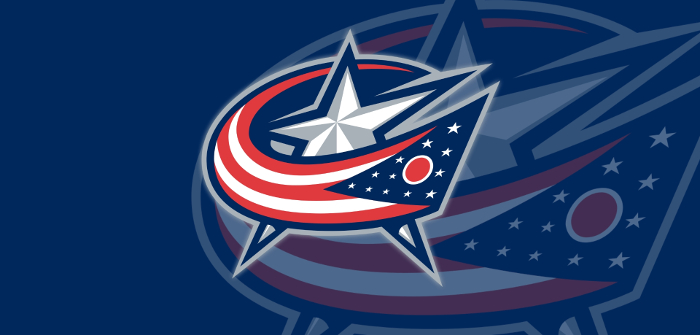 ***
Thanks for joining us for our August 31-in-31 series! Every day this month we will be taking a look at each team and diving into their prospect depth charts, risers and fallers, graduating prospects, and top ten prospects in the system.
***
OFFSEASON MOVES
The most talked about offseason move by the Columbus Blue Jackets is one which wasn't made; trading or extending first line winger Artemi Panarin. In June, Sportsnet's Elliotte Friedman broke the unexpected news that the star isn't interested in a new contract with Columbus at this time. Since then trade and contract speculation has been rampant. For the time being, he is a Blue Jacket and if that doesn't change by the start of the puck drop, one can argue that Columbus has quietly improved their team going into next year.
A quick note regarding coaching staff. The Blue Jackets have promoted former All-Star netminder and 18 year NHL veteran, Manny Legace, to goaltender coach with the big club. This comes after five years with the team's AHL affiliate, the Cleveland Monsters, under the same title.
Hello:
Riley Nash, C/RW
Anthony Duclair, LW/RW
Adam Clendening, D
Dillon Simpson, D
Tommy Cross, D
Jean-François Bérubé, G
Goodbye:
Thomas Vanek, LW/RW
Matt Calvert, LW/RW
Mark Letestu, C
Jordan Schroeder, C/RW
Ryan Kujawinski, C
Jack Johnson, D
Ian Cole, D
Cameron Gaunce, D
Taylor Chorney, D
André Benoît, D
Jeff Zakoff, G
Of note:
Riley Nash was arguably a top 10 available UFA this summer and should be considered an upgrade at center over Mark Letestu. Anthony Duclair was signed to a one year inexpensive show me contract. He is three years removed from scoring 20 goals as a rookie, and at age 22, the kid still has a lot to prove.
RFA signings:
Boone Jenner, C/LW
Oliver Bjorkstrand, RW/LW
Ryan Murray, D
Graduating Players
Pierre-Luc Dubois, Oliver Bjorkstrand, Lukas Sedlak, and Markus Nutivaara.
Barring any surprises, the above mentioned Nash and Duclair, along with the graduates, should replace the departed as roster regulars. This still leaves a few remaining spots to be had.
Knock Knock:
Vitali "Vitaly" Abramov, RW/LW
Markus Hännikäinen, LW/RW
Sonny Milano, LW/RW
Eric Robinson, LW   
Alex Broadhurst, C
Liam Foudy, C
Gabriel Carlsson, D
Scott Harrington, D
Dean Kukan, D
Risers
Sonny Milano, LW
Markus Hännikäinen, LW/RW
Scott Harrington, D
Vitali Abramov, LW
Fallers
Prospect Depth Chart
Left Wing
Vitali "Vitaly" Abramov, AHL
Sonny Milano, NHL/AHL
Alexandre Texier, Liiga
Calvin Thürkauf, AHL
Paul Bittner, AHL
Kale Howarth, NCAA
Markus Hännikäinen, NHL/AHL
Center
Kevin Stenlund, AHL
Liam Foudy, OHL
Emil Bemström, SHL
Alex Broadhurst, AHL
Ryan MacInnis, AHL
Peter Quenneville, Norway
Right Wing
Kirill Marchenko, MHL
Jonathan Davidsson, SHL
Kole Sherwood, AHL
Maxime Fortier, AHL
Carson Meyer, NCAA
Tyler Bird, NCAA
Trey Fix-Wolanksy, WHL
Marcus Karlberg, Allsvenskan
Defense
Gabriel Carlsson, AHL
Dean Kukan, NHL/AHL
Vladislav Gavrikov, KHL
Blake Siebenaler, AHL
Dillon Simpson, AHL       
Ryan Collins, AHL
Adam Clendening, AHL
Andrew Peeke, NCAA
Tim Berni, NLA
Robbie Stucker, NCAA
Goalie
Elvis Merzlikins, NLA
Daniil Tarasov, MHL
Peter Thome, NCAA
Matiss Kivlenieks, AHL
Veini Vehvilainen, Liiga
Top Ten Fantasy Prospects
Jesse Sherman @MontrealActor
Image courtesy of stmed.net
LATEST RADIO & DRAFTCASTS