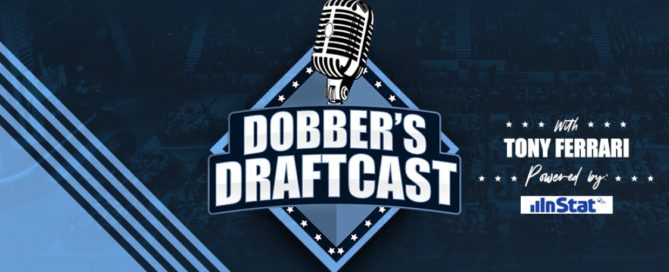 Summary
On this episode of the DraftCast, Tony is joined by Mik …
Spotify
YouTube
iTunes
Follow
Guests on this podcast: Mikael Holm @carlmikaelholm
Dobber's DraftCast is Powered by InStat Hockey @InStatHockey
Also Available On
Contents
On this episode of the DraftCast, Tony is joined by Mikael Holm from McKeen's hockey to discuss a few of the sleepers from a recent article he had published on DobberProspects. They discuss the William Strömgren and the conundrum and why he is such an intriguing yet confusing prospect in the 2021 NHL Draft. They also discuss Oliver Johansson, Arvid Sundin, and Ivan Björkly Nordström!
Mikael and Tony then discuss some of the players on a very strong Swedish U18 team that could be competing for the gold at the end of the event. From Fabian Lysell and Isak Rosen to Simon Edvinsson and Anton Olsson, they discuss many of the players who will play key roles at the tournament!
Tony is joined in the final segment of the podcast by Chicago Steel defenseman Jack Bar! They discuss growing up in Canada, his crazy journey from Ontario to British Columbia to Chicago in the span of just under a year and so much more in our 2021 draft prospect interview. Be sure to check out the Game Tape with Tony segment on Youtube which features the full interview as well as Jack and Tony breaking down some of the game film from Jack Bar's season in Chicago from his point of view.
Be sure to check out the full World Under-18 Championship Previews!
Group A Preview with Steven Ellis (Canada, Sweden, Belarus, Switzerland, Latvia)
Group B Preview with Chris Peters (USA, Finland, Russia, Czech Republic, Germany)
Follow us on Twitter: @DobberDraftCast, @theTonyFerrari, @carlmikealholm
Dobber's DraftCast is brought to you by DobberProspects and InStat Hockey