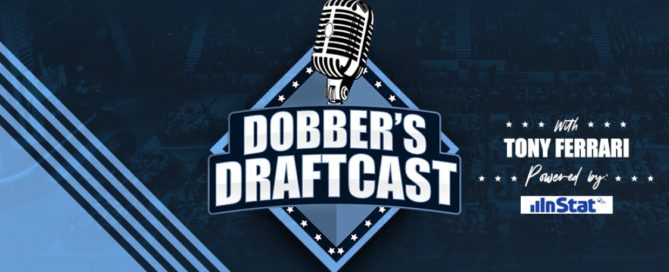 Summary
On this episode of the DraftCast, Tony is joined by Chr …
Spotify
YouTube
iTunes
Follow
Guests on this podcast: Chris Peters @ChrisMPeters
Dobber's DraftCast is Powered by InStat Hockey @InStatHockey
Also Available On
Contents
On this episode of the DraftCast, Tony is joined by Chris Peters from Hockey Sense with Chris Peters to preview Group B at the World U18's in Texas! After some general thoughts on the tournament, the pair discuss the top players and expectations for all five teams in the group.
The Czech Republic roster has some sneaky good talent, especially on the back end. Headlined by Stanislav Svozil, Jiri Tichacek and David Jiricek on defense, they could be a fun team to watch. Finland is always a fun team. Tuomaala, Salminen, and Koivunen should be among their best forwards and their back end has some underrated talent in Malinen, Ervasti, and Heimosalmi. Germany has had some recent stars but is there anyone ready to take the reigns?
The Russian team will be really fun with super-prospect Matvei Michkov and the recently cleared Ivan Miroshnichenko providing depth for Nikita Chibrikov and Fyodor Svechkov, The Russians will be a force to be reckoned with. The Americans are missing some key pieces and they have questions in goal but they feature young guns Rutger McGroarty, Lane Hutson, Logan Cooley, Isaac Howard, and Charlie Stramel from the NTDP U17 squad. Accompanying the young talent are Chaz Lucius, Dylan Duke, and Sasha Pastujov. The U.S. will be gunning for gold at the U18s yet again!
Be sure to check out the Group A preview with Steven Ellis from the Hockey News as we go over Canada, Sweden, and the rest of the group in-depth as well!
Thank you for listening! If you enjoyed the podcast, a 5-star rating and review would be greatly appreciated on any podcast platform!
Follow us on Twitter: @DobberDraftCast, @theTonyFerrari, @ChrisMPeters
Dobber's DraftCast is brought to you by DobberProspects and InStat Hockey