August 32-in-32: Vancouver Canucks
Dave Hall
2023-08-30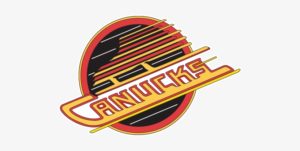 Welcome to the August edition of the DobberProspects 32-in-32 Series. This month, we are diving into the depth of each organization, looking at their recent graduates, risers, fallers, and top-20 prospects.
For years, the Vancouver Canucks have been unanimously considered mainstays at the bottom of the league with regards to their depth chart, and for great reason. It's no secret that the organization's prospect pool has been a lingering cloud, which has been exploited tremendously the moment injuries begin to pile up.
Fast forward to today, as we gear up for the 2023-24 campaign, and there appears to be a light at the end of the tunnel. With a combination of draft picks and positive Collegiate signings, the depth is slowly beginning to gain some traction, with an emphasis on "slowly". While it may lack high-flying future stars, depth pieces are beginning to shape this organization, particularly on the backend.
Despite being a rocky organization over the last decade, with its fair share of dramatic, and negative storylines, Vancouver has been a rather hot target for Collegiate skaters. Whether it be convincing previously drafted prospects to commit to entry-level contracts or recruiting free agents, the club has been able to stockpile some noteworthy risk-free youngsters.
In just one calendar year, the club has managed to add seven – yes, seven – defenders to the mix, four of which stemming from the 2023 Entry Draft. For a refresher on said draftees, check back to last month's 32-in-32 edition. Is the club's system perfect? Gosh no. However, with an injection of talent over the last year, at least it appears to be heading in the right direction.
Let's check on a few of these prospects, shall we?
On The NHL Cusp
It is without a doubt that the Latvian netminder finished the season as this club's top-grossing prospect. While no one ever wishes an injury on a fellow teammate, Thatcher Demko's mid-season (season-ending) injury allowed Silovs to eat up the most games of his young career and shoot his stock to the moon. This, just one year removed from bouncing between the ECHL and AHL, respectively. On top of his 44 AHL starts, in which he posted a 26-12-5 record, he also enjoyed his first taste of NHL action, enjoying a 3-2-0 stint in five games with the big club.
As if shooting up the ranks in North America wasn't enough, Silovs put on a show at the World Championships, backstopping his home country in his second go-around at the World Championships in as many years. He sported a 7-2-0 record to go with an incredible .921 save percentage and 2.20 GAA. Oh, and brought a Bronze Medal back to Latvia, defeating Team USA in overtime to mark the country's first medal finish in its WC history.
His stock continues to skyrocket and is quickly becoming one of the organization's top conversation pieces. While it is unclear if he will serve as the backup for the big club in 2023-24, you can rest assured that he will be the go-to call-up option, should injuries arise at any point. Given the close proximity between Vancouver and Abbotsford, the organization could get quite crafty in utilizing his starts between both leagues, respectively. So far, the sixth-round pick is hitting big on value.
Linus Karlsson, C/W
Karlsson's transition from the SHL to the AHL was notably smooth. In addition to his 24 goals and 49 points over 72 games, his 6-foot-2 stature and versatility have made a substantial impact in Abbotsford. The 23-year-old's adaptability has been key to his success, and his contributions to the powerplay, his tenacity in the corners, his ability to deflect shots, and his involvement in earning every point have made him an intriguing name shooting up the "who's next" promotion talk. While it's nearly a certainty that Karlsson begins the year in Abbotsford, opportunities should arise when the inevitable injury bug hits the big club, begging for additional depth up the middle. His tenacious skillset could bring his first cup of joe to showcase his skills at the NHL level.
Akito Hirose, LD
The Canucks, alongside much of the NHL, were highly intrigued by the 24-year-old defender's exceptional puck-moving abilities and potential to immediately contribute at the pro level. Despite his smaller stature (6-foot, 170 pounds), Hirose showcased his prowess at the NCAA level with Minnesota State University, amassing 27 points in his Junior year (68 combined).
His precision in passing and hockey IQ compensate for his lack of top-end speed or exceptional stickhandling, enabling him to generate scoring opportunities effectively. Defensively, Hirose leverages his skating and stick skills to disrupt opponents, particularly during rushes and in the defensive zone.  The Canucks defensive corps begs many questions, but Hirose looks poised to be a prominent bubble player for Vancouver and Abbotsford, respectively. Based on his seven-game NHL stint last season, there is no doubt that he will be up for the task, should that opportunity come knocking.
Cole McWard, RD
In April, the Canucks secured McWard with a two-year Entry-Level Contract. At 21-years-old, McWard just completed his sophomore season at Ohio State University, impressively totaling 21 points in 39 games. He led the Buckeyes' defensemen in goals and ranked second in assists and points, respectively. Across his college journey, the Missouri native produced 37 points and accrued 10 penalty minutes in that time.
Standing at 6-foot-1 and weighing 192 pounds, he brings both size and offensive production to the blue line. Making appearances in five games during the tail end of the Canucks' 2022-23 season, McWard has already contributed his inaugural NHL goal. While intriguing, his potential likely positions him as a depth piece for the club, possibly settling into a bottom-pairing role as early as this season. Much like Hirose, a bubble season as one of the first call-ups is likely, but expect him to be one of the first to get the call, should the big squad need an extra body on the right side.
Junior Graduates
Aidan McDonough, LW, NCAA -> AHL
McDonough's decision to return for his fourth and final year at the Collegiate level raised valid concerns among Canucks fans, as it meant his future with the club was foggy. Fortunately, he remained loyal and signed his ELC after another productive year marked by impressive goal-scoring  – his bread and butter. Concluding his final season at Northeastern University, McDonough tallied 20 goals and 38 points in 34 games. Dawning the captaincy, he played a pivotal role in securing the Beanpot Championship, sealing the victory with the lone shootout goal in a 3-2 win over Harvard. This marked his second Beanpot win, having contributed four points (one goal, three assists) in a double-overtime victory against Boston University in 2020. Throughout his Huskies career, McDonough accumulated 124 points (66 goals, 58 assists) in 124 games. It was a good run, to say the least.
Despite a late-season NHL stint, where he cashed in for his first goal, the odds of cracking this Canucks roster out of camp are slim. As he adjusts to the roller coaster of the pro schedule, it's important for the young sharpshooter to gain reps, rather than embarking on a bottom-six role at the NHL. Not to mention, the club is absolutely logjammed on the wing. While concerns persist about his skating, his knack for finding the back of the net should greatly interest the club and fantasy owners. With his skills, he continues to exhibit strong middle-six and powerplay potential at the NHL level.
Josh Bloom, LW, OHL -> AHL
Bloom, who split his time between the Saginaw Spirit and North Bay Battalion in 2022-23, wrapped up his fourth and final junior season with commendable numbers. He registered career-highs of 32 goals and 71 points, adding another 12 points (5 goals, 7 assists) during a three-round playoff run—his inaugural appearance in the OHL postseason. Throughout the year, the 19-year-old displayed positive growth, showcasing strengths in both offensive and defensive aspects, leading to his first "plus" season (plus-19). Notably, he continued to excel at penalty killing and even contributed four shorthanded goals.
While Bloom's skill set might not be considered "elite," his blend of tenacity, skating prowess, and size position him as a promising future middle-six NHL player. Expected to transition to the professional level, he's likely to spend time developing in Abbotsford over the next few seasons. Regardless, Bloom looks poised to become an exciting addition to this "baby Cancuks" lineup and a potential fan favorite.
Max Sasson, C, NCAA -> AHL
Sasson, a promising forward from Western Michigan University, was one of three Collegiate free agents to ink a deal in the spring, signing a two-year entry-level deal in March. The 22-year-old enjoyed quite an impressive two-year NCAA stint, posting 64 points (24G + 40A) over 75 games and was a solid plus-34 in that span. The Michigan native brings a high motor and above-average skating ability. Although he posted decent numbers at the Collegiate level, the hopes are for him to find his game as a predominant bottom-six role player, who can contribute on the scoresheet from time to time. A heavy role in Abbotsford, where he has already enjoyed a quick late-season run, is his likely landing spot for the 2023-24 campaign. However, do not be shocked to see a game or two to show off his motor at the NHL level at some point in the near (ish) future.
Overseas Graduates
Nikita Tolopilo, G, Allsvenskan -> AHL
The Canucks have enhanced their depth in a critical position by signing undrafted goaltender, Nikita Tolopilo. Standing at an imposing 6-foot-6, Tolopilo had a breakthrough season in Sweden's second-tier professional league last year (Allsvenskan). He posted a strong .924 save percentage and secured a 28-17-0 record. Despite his stature, Tolopilo faces challenges in closing gaps. However, his scouting report highlights strengths in covering the lower part of the net, quick movement off of the posts, and solid defense against rush chances.
It is unclear who will be given the reigns between the pipes between Abbotsford and Kalamazoo. Between Spencer Martin, Arturs Silovs, Zach Sawchuk, and Tolopilo, there could be some movement that goes on throughout the season. However, getting a good sample of games at the ECHL as the go-to starter would not be the worst thing for development, especially since Silovs is likely to see the bulk of starts at the AHL level.
Filip Johansson, RD, SHL -> AHL
Johansson, a former Minnesota Wild first-rounder, had a strong rebound season in the Swedish Hockey League (SHL), showcasing significant improvements in his all-around game. He received an uptick in ice time, excelled on the power play and penalty kill, and even contributed a career-high nine goals and 21 assists in 63 games. Following his strong year, the right-shot rearguard made the leap across seas, joining the Abbotsford Canucks following Frolundas' second-round exit. The 23-year-old suited up for three games and was paired with Jett Woo and despite bagels on his statistical ledger, he showcased his much-improved skills and even saw opportunities on the power play.
You can expect Johansson to stick with the baby club for the 2023-23 campaign. However, given that he deploys on the right side, there could be an opportunity sooner, rather than later, to jump for his first taste of NHL action. NHL top-six is back on the table, after a disappointing post-drat career, thus far.
Vilmer Alriksson, LW, J20 Nationell -> OHL
Alriksson has been chosen by the Guelph Storm (OHL) in this summer's year's import draft and has been confirmed to be making the leap from Sweden. This is a positive move, as it allows the club to get more hands-on with development and view his progress close to home. When watching him play, one thing immediately stands out – his size. The 18-year-old Swedish player towers at an impressive 6-foot-6 and brings a touch of offensive skill to the table, at least at the J20 level. Currently, he should be viewed as a long-term project, but brings a very intriguing skillset for a future bottom-six role player. Time will tell.
Risers
Elias Pettersson, LD
After a busy post-draft season, Pettersson has proven his potential as a promising defensive prospect amongst this Canucks' farm system. Skating in the J20 Nationell, he captained Örebro HK J20 and garnered 15 points (5 goals, 10 assists) in 14 regular-season games. This hot start quickly caught the attention of the top tier, eventually earning a promotion to the SHL. His transition was well received, and he spent most of the season (43 games) confidently contributing at both ends of the ice against the country's best. Among his U20 SHL peers, he ranked second with a plus-6 rating and added seven points (1 goal, 6 assists) – placing third among said U20 defenders.
At 6-foot-3 and 196 pounds, his combination of size, strong defensive skills, impactful hits, and efficient puck movement force him to stand out. Although he has signed his Entry-Level deal, Pettersson will remain in Sweden for the 2023-24 campaign. During this time, he's expected to take on a larger role and share the ice with fellow Swede and Canucks prospect, Jonathan Lekkerimäki. The Canucks could have found a real gem in the third round (2021).
Jacob Truscott, LD
In his Junior year, Truscott was poised to achieve career highs before injuries abruptly ended his season in January. Prior to the setback, he was playing on a top pair, alongside standout defenseman Luke Hughes and was a go-to penalty killer for Michigan. Additionally, he incorporated intriguing physicality into his game, using his size to create turnovers and impede play in the defensive zone. Notably, Truscott excelled at penalty killing, showcasing active stick work and solid positioning. Offensively, he enjoyed an uptick in his numbers and displayed increased production on the power play which helped to his eventual four goals and 16-point ledger.
To fully realize his potential as an NHL player, Truscott needs to adapt to the speed and strength of professional hockey while further refining his skating and shooting skills. Overall, he possesses a strong foundation to become a valuable depth defenseman for the Canucks. He is slated to return for his Senior year at Michigan, after which a transition to the AHL is expected. By all accounts, this should be a momentous season for the 21-year-old.
Danila Klimovich, RW
After facing considerable challenges during his initial season in the professional ranks, Klimovich looked to have discovered his footing in the AHL during 2022-23. With two full years under his belt, the talented shooter is refining his overall game by placing increased emphasis on his defensive responsibilities. He exudes greater confidence and appears to have better control over his emotions, although there's still room for further refinement.
With continued development, the upcoming year is expected to offer a clearer indication of his overall potential trajectory. Naturally, he continues to dawn a reputation as a sharpshooter, and his capability to play significant middle-six minutes in the NHL remains promising. Although there could be chances for brief appearances with the main team next season, it's probable that he will require more time to mature as the Canucks organization continues to nurture his growth.
Kudryavtsev has caught the Canucks' attention, resulting in an official Entry-Level contract. Fresh off a standout season with the Soo Greyhounds, the offensive-minded defender crushed his previous 2020-21 totals (5 goals + 34 assists), cashing in for eight goals and 50 points from the backend. Emerging as the top puck-moving defenseman for the Hounds', he fell just short of the OHL's top-10 producing defenders (13th) but managed to squeeze into ninth in the assist column, with his 42 helpers.
Despite signing his ELC,  Kudryavtsev is slated to return to the Soo for his third year to further develop as a number-one OHL quarterback. Given his status as a late-round draftee, there's still a considerable journey ahead before he potentially wears an NHL jersey. However, similar to past seventh-round projects, the Canucks seem to recognize his potential as a future two-way presence. Make sure to keep him on your watch list as one of the organization's more intriguing prospects.
Arshdeep Bains, LW
Undrafted? No problem. Arshdeep Bains has brought tremendous value during his transition to professional hockey, following an impressive 112-point season with the Red Deer Rebels (WHL). As a rookie skater, the BC native finished fifth among Abbottsford point producers with 38 (13G + 25A) over 66 games.
Despite starting the season in a bottom-six role, Bains quickly established himself as a key contributor to the top-six and both special teams units. After just one season as a pro, it's clear that the Canucks may have discovered a hidden gem for their future bottom-six, given his penalty-killing ability and above-average hockey IQ. The depth chart is quite jammed on the wing, but if he manages to back his play up with continued success at the beginning of his sophomore year, do not be shocked to see Bains as an injected bottom-six role player for a few games, should the top group run into injuries troubles. If not, expect him to be one of Abbottford's go-to's this season.
Lucas Forsell, LW
Given his under-the-radar status as a seventh-round pick, Forsell appears to be one of those untalked-about prospects that only Canucks' fans seem to appreciate. At only 19-years-old, he's already proving to be a valuable contributor at the SHL level. Splitting his season between the Allsvenskan and SHL last season, most of his success came in the higher tier. As a bottom-six option, Forsell contributed 13 points over 35 games, placing him fifth among U20 skaters. He also added an impressive four points in seven playoff matchups.
While he's still considered a long-term project, his consistent effort, dedication, and ongoing growth are quite intriguing. Signed for the 2023-24 season, he'll spend the upcoming year continuing to develop in Sweden's top league. The goal is to establish himself as a significant prospect in North America for the 2024-25 season. The "diamond in the rough" analogy certainly applies here.
Fallers
Joni Jurmo, LD
Joni Jurmo continues to be an interesting case within the Canucks prospect system. His talents, specifically with the puck, are undeniable and with solid growth over the last few years, one would think an opportunity would eventually arise. However, three years post-draft, the 21-year-old has yet to receive an ELC, and appears to once again be on the outside looking in. Despite initial whispers of potentially crossing the pond, he will remain in Liiga and will serve on the backend of Ilves.
Jurmo is fresh off a strong year in Liiga, cashing in for five goals, 13 points, and 38 penalty minutes over 52 games. He enjoyed a boost in utilization and was enjoying playing time on Jukurit's special teams units. At his best, Jurmo possesses great offensive instincts and seamless skating ability, which could plant him in a consistent top-four role in Abbotsford, should the Canucks decide to bring him in. While the timeline is still in question, bottom-pairing NHL potential continues to linger.
Viktor Persson, RD
Unfortunately, following a solid season with the Kamloops Blazers (2020-21), Persson's venture abroad turned out to be disappointing last season. Suiting up for the Pelicans (Liiga), the 21-year-old's season was abruptly halted in January, due to a shoulder injury that restricted him to a disappointing 24 games. In these games, he recorded three assists, 10 penalty minutes, and a minus-six rating. He has recently extended his contract with the Pelicans for another year, indicating his commitment to playing at least one more season in Liiga.
Jack Rathbone, LD
Following an impressive AHL rookie season that set high expectations, along with a fresh contract, many were optimistic that the 2022-23 season would see him finally tapping into his NHL potential. However, a second concussion in under a year and a dip in statistical performance have halted his progress, or, at the very least, kept it stagnant.
Now a 23-year-old defenseman, he has managed only 12 points (4 goals, 8 assists) across 31 games, while his defensive prowess remains an area of concern. This season marked the first time since his 2017 draft that Rathbone's name emerged in trade deadline discussions. While no trade materialized, the notion of a change of scenery might be precisely what he needs to unlock his undeniable offensive, puck-moving capabilities. For the time being, expect him to contend for a roster spot in Vancouver next year. However, given the current depth chart, it wouldn't be surprising to see him spend more time in the minors as the Abbotsford Canucks' go-to quarterback.
Organizational Depth Chart
Left Wing

Center
Right Wing

Aidan McDonough

Arshdeep Bains

Josh Bloom

Lucas Forsell

Vilmer Alriksson

Aatu Räty

Linus Karlsson

Max Sasson

Dmitri Zlodeyev

Daimon Gardner

Ty Mueller

Matthew Perkins

Jonathan Lekkerimäki

Danila Klimovich

Karel Plasek

Vitali Kravtsov

Lukas Jasek

Left Defence

Right Defence

Goaltending

Elias Pettersson

Jack Rathbone

Akito Hirose

Jacob Truscott

Kirill Kudryavtsev

Joni Jurmo

Jackson Dorrington

Sawyer Mynio

Hugo Gabrielson

Tom Willander

Hunter Brzustewicz

Filip Johansson

Cole McWard

Jett Woo

Aiden Celebrini

Viktor Persson

Arturs Silovs

Nikita Tolopilo

Aku Koskenvuo

Ty Young
Top 20 Fantasy Prospects
This section is intended to paint a picture of the Vancouver Canucks prospects whose current trajectory projects them making the most positive fantasy impact at the time that they reach the NHL. Arrival date and NHL certainty have been taken into consideration. However, a player's potential upside is the most important factor in determining this list.
Tom Willander
Arturs Silovs
Jonathan Lekkerimäki
Aatu Räty
Danila Klimovich
Elias Pettersson
Aidan McDonough
Linus Karlsson
Arshdeep Bains
Josh Bloom
Hunter Brzustewicz
Lucas Forsell
Kirill Kudryavtsev
Jacob Truscott
Akito Hirose
Filip Johansson
Jack Rathbone
Cole McWard
Joni Jurmo
Dmitri Zlodeyev
Thanks for reading. Follow me @hall1289 for more prospect content.
LATEST RADIO & DRAFTCASTS