July 32-in-32: Vancouver Canucks
Dave Hall
2023-07-29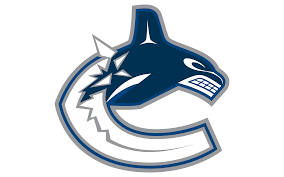 The 32-in-32 Series is an annual event here at DobberProspects! Every day in July we will be bringing you a complete breakdown of a team's Draft, and insights into their off-season movements thus far. Following this up in August, we will dive into every team's prospect depth chart with fantasy insights and implications for the upcoming seasons. Check back often, because we plan on filling your hockey withdrawal needs all off-season long!
The Vancouver Canucks find themselves reflecting on yet another season of failed playoff dreams, marking this season the eighth time in the past decade that they have missed out on the postseason. Perhaps, given a deeper-than-most draft crop, the sting of missing the post-season could be a little easier to take this time around though, right? Well, thanks to a "just a little too good" final stretch of the year, boosted by a late-season coaching change and a few competitive stars refusing to go down easy – Elias Pettersson and Quinn Hughes – that dream would eventually fall short as well. As fate would have it, the Canucks' performance on the ice was poor enough to miss a playoff berth, but just strong enough to miss out on a high percentage lottery pick – a scenario that Canucks fans have grown to know all too well. Of course, they would eventually finish just outside of the top-10 and would head into one of the deepest draft with the 11th overall pick.
Nevertheless, being in the middle of the pack presented an opportunity to acquire a quality prospect with solid NHL potential, regardless of the targeted position. Armed with seven picks for the first time since 2019, the clubs management remained determined to make the most of their draft position and it was evident heading in that Patrik Alvin and the Canucks scouting staff had a clear objective in mind: address the team's defensive needs. And oh, did they ever.
Let's examine how their draft selections fared.
The Draft
Round One, 11th Overall – Tom Willander, RHD
It's no secret that the Canucks' depth chart has lacked serious substance on the backend in recent memory, especially on the right side. With that in mind, Willander was an obvious choice for Patrik Alvin and company in the 11th spot, despite a few enticing forward options remaining on the draft board – ahem, Zach Benson. Thanks to a progressive second-half at the J20 Nationell level, the 6-foot-1 rearguard shot up the rankings and etched himself comfortably as one of the organization's go-to targets heading into the week. What's not to like? He is a right-handed option, brings good size, above average mobility, and grew up a Vancouver Canucks fan – it's a match made in heaven.
When analyzing Willander's game, the first thing that jumps out at you is his tremendous skating. While it may not be quite Quinn Hughes-esque, his edge work is well above-average, which allows him to navigate the ice with extreme ease. His confident mobility makes for smooth transitions, and whether it be on puck retrievals or rushes, seems to rarely let pressure effect that poise. With his head on a swivel, he makes terrific reads, and in the defensive end, closes gaps quick and efficiently. At the end of the day, it's quite clear that his attention to detail in the defensive zone is his bread and butter and what solidified him as a top-rated defender among this crop. Do not get fooled by his cool and calm demeanour, either. The 19-year-old Swede is an incredible competitor, which propels a relentless motor and urge to better his craft.
Offensively, there is some ever-so-slight fine tuning to be done. Thanks to his ability to navigate the ice, he transitions well and can cash-in off of the rush. However, he is known to be quite "safe", and tends to look off plays, should they pose any risk. While four goals and 25 points (39 games) at the J20 level is promising, it's a matter of what happens in the higher ranks and if he can elevate that poses question marks.
So, what's his upside? There is no question that his work in his own end, combined with his incredible footwork and compete, should boast a comfortable NHL floor. However, his offensive capabilities could be the deciding factor between a second-pair option, or a top-line minute muncher. Luckily, the tool belt is already well-equipped, and given his determination to evolve his game, there is a good chance of him adding "offensive threat" to his repertoire and take on an that elevated role.
Interestingly, he should get every opportunity to add that to his bag of tricks in his upcoming draft-plus one season. Unlike many Swedish draftees, Willander has chosen to cross the pond early as a Boston University commit. With the limited ice-time youngsters receive in the SHL, and the hectic possibility of jumping between leagues, he figures the NCAA is the most direct path to turning pro – which we love to see. While top-four minutes are nearly guaranteed, there is potential to eat up opportunities alongside Montreal Canadiens standout, Lane Hutson, as a top-pairing defender. Regardless of where he plays in the line-up, his decision to learn the small-ice (North America) game out the gate is a strong indication of his unique process and willingness to embed himself as a true NHL mainstay.
You are now looking at the organizations newest top defensive – and perhaps all around – prospect.
Round Three, 75th Overall – Hunter Brzustewicz, RHD
Despite missing out on the secon-round (again), the Canucks grabbed tremendous value in the third, selecting Kitchener Ranger product, Hunter Brzustewicz. The Michigan native is a promising right-shot defenceman with an impressive offensive skill set that led all OHL draft-eligible defenders in scoring with 57 points (6G + 51A). He is known as a well-rounded defender, with a knack for extremely effective and deceptive passing and an ability to create scoring opportunities as a quarterbacking defender. He excels on the power play and has shown consistent performance as a top-minute OHL defenceman and contrary to Tom Willander, Brzustewicz is not afraid to take offensive risks. Furthermore, he is a tremendous transitional player, and loves to jump into the play when he can and unlike some offensively-focused defenders, can hold his own on the defensive side, to boot.
There is not much to his game that begs complaints. What he lacks in shooting strength, he makes up in spades with tremendous play-making ability. While he can get caught in the defensive zone with risky plays, he makes smart first passes and can smoothly navigate his way out of his own end. All indications look to point towards a safe pick – especially in the third round – and he provides tremendous depth on an ailing right-side depth chart.
You can expect him to return to the OHL in 2023-24, where he will look to continue his reign as the Rangers' go-to option and potentially push for a defensive scoring title. Looking forward, a few season's marinating at the AHL level is likely as he adjusts to the pro-level. However, Brzustewicz brings unquestionable top-four upside with the ability to run a powerplay unit at the NHL level. This marks two consecutive drafts where the Canucks have managed to pull solid defensive value at this stage of the draft (Elias Pettersson, 80th overall in 2022).
Round Three, 89th Overall – Sawyer Mynio, LHD
Are you sensing the trend? As mentioned, the Canucks need defensive depth, and with their third pick in the draft, grabbed their third consecutive defender. This time, a 6-foot-1, defensive focused Seattle Thunderbird. Contrary to the club's first two picks, which focused on upside and offensive output, Mynio projects as more of a defensive, bottom-pairing defender with an ability to kill penalties – an area that fans know all too well is in much need of a boost. He shows decent mobility, and can bring physicality to his game, shutting down opponents both as a net front presence, and in board battles. He has played a large role on the Thunderbirds' penalty kill, and there is no questioning the Canucks' targeted him for that exact reason. No, offensive upside is not the name of the game here – at least in a projectable sense. However, with five goals and 31 points (68 games) last season, he does show flashes from time-to-time at the Junior level and his plus-50 rating and 40 penalties are nothign to scoff at.
With a few names like Luke Prokopp and potentially Kevin Korchinski graduating from the backend, Mynio does have an upcoming path to reach an elevated role, making the 2023-24 a pivotal year for mapping out his true upside. The Canucks scouting brass jumped up to grab him in the third round, so let's see if he can live up to their expectation in his draft-plus one season.
Round Four, 105th Overall – Ty Mueller, C
The Canucks threw a bit of a curveball in the fourth round, jumping off the board to take an over-aged – and unranked, I might add – Sophomore from the University of Nebraska-Omaha. Despite never recording gamebreaking offensive numbers, Mueller is known as a well-rounded offensive player and has posted sound numbers at each level, including 38 points over 58 games at the Collegiate level (over two season's). His skating is good, but not elite. His shot and scoring touch is solid, but not off of the charts. This profile is consistent throughout most of his game, begging the question if he can eventually put it all together to round out a future NHL profile. Regardless, the Canucks are in need of depth, and at the very least, he provides just that with an intriguing skill-set and potential for even more down the road. He will be returning to the NCAA for his Junior year, afterwhich, we could be looking at another depth peice for the Abbostford Canucks by season's end.
Round Four, 107th Overall – Vilmer Alriksson, LW
This boy is big – I mean, really big. Listed as a 6-foot-6, 214-pound winger, the club took a swing on a big body as an intriguing house project. Clearly, a player of his stature brings immediate pro intrigue, but it's a matter of honing in the rest of the package to match that size which posses questions. Surprisngly, he shows decent skating abitilities. He may not bring game breaking speed or edges, but finds his way around the ice relatively well. He also brings soft hands, which, combined with his phenomenal wingspan, can make for a few tricky moves to beat opponents. All of this is capped off with a firm, pro-ready release – which is likely his top attribute. One of the common comparables, and for good reason, is Elder Soderblom of the Detroit Red Wings.
Alriksson will need to find a way to utilize his body effectively, which at the moment, is certainly not the case. Despite his towering frame, he refrains from being overly aggressive or use it to much of an advantage. You would imagine that is exactly what the Canucks brass is banking on, and will begin working with him immediately. If he is able to add some snarl to his game, there could be some interesting bottom-six upside laying untapped.
The Swedish winger was drafted by the Guelph Storm in this year's import draft, and has already commited to making the move. Yet another Canucks draftee willing to make the move overseas early. We love to see it.
Round Four, 119th Overall – Matthew Perkins, C
The Canucks took another interesting route in this round, opting for their second over-aged forward, Matthew Perkins. This one was pegged as a bit of a headscratcher and quite a reach throughout the industry. Despite being unranked in public draft rankings, Perkins caught the attention of NHL Central Scouting, placing him at 165th among North American skaters. While players drafted in their second or third years of eligibility often showcase significant progress, Perkins' performance in the USHL didn't exhibit the same level of standout potential. With 15 goals and 44 points in 60 games for the Youngstown Phantoms, Perkins ranked 51st in scoring in the league, raising major questions about his overall NHL projecatbility.
The Canucks' decision to select him likely stemmed from his hockey IQ, compensating for other areas of his game that may require improvements – or in the case of his skating, major improvements. Perkins' play away from the puck, both offensively and defensively, is notable, displaying a keen understanding of positioning and playmaking ability. While his skating and hands may be lacking, his intelligence offers hope for his development, provided his mechanics progress.
Currently bound for the University of Minnesota-Duluth, Perkins has a lengthy development path ahead. These four year's afford the organization time to assess whether their gamble on Perkins' intelligence will ultimately pay off in the long run.
Round Six, 171st Overall – Aiden Celebrini, RHD
Aiden Celebrini, brother of highly touted 2024 draft-eligble, Macklin, comes from an athletic background, with his father, Rick Celebrini, formerly serving as a physiotherapist for the Canucks and a player for the Vancouver Whitecaps. As a right-shot defender, Aiden addresses a positional need in the Canucks' prospect pool. Standing at 6-foot-1, Celebrini played 47 games for the Brooks Bandits in the AJHL, contributing 21 points (5G + 21A). While his offensive numbers may not stand out at that level, Celebrini's focus lies primarily on his defensive abilities.
Celebrini possesses several notable strengths in his game. He is a strong skater, utilizing his speed to quickly close gaps and disrupt opponents' plays. His excellent gap control and physicality further enhance his defensive capabilities. These qualities earned him a spot on Team Canada West at the World Junior-A Challenge, where he recorded one assist in six games.
While there are doubts about Celebrini's offensive potential and his ability to generate offense at the NHL level, there are glimpses of promise in his puck-moving abilities. He tends to prioritize safe plays but can utilize his mobility to elude forecheckers and deliver precise stretch passes to his teammates.
Considering his defensive prowess, Celebrini presents a solid choice for the Canucks in the sixth round of the draft. He has committed to playing for Boston University in the 2024-25 season, and will join his brother Macklin and fellow draftee, Tom Willander, on the backend.
The Off-Season
Incoming
Carson Soucy, LD – Signed a three-year, $3,250,000 AAV deal
While Soucy may not have been the top defenseman available in free agency, he is precisely the type of player the Canucks need. His presence will bring stability to the blue line and provide a reliable option for the coaching staff in critical moments of games when Vancouver is protecting a lead and most importanly, on the penalty kill.
Ian Cole, LD – Signed a one-year, $3,000,000 AAV deal
Cole's versatility will be a valuable asset for the Canucks, as he can seamlessly slot into various situations on the blue line. His ability to play on both the left and right side provides Vancouver with much-needed flexibility. Pairing him with either Quinn Hughes or Filip Hronek would be the most logical choice, allowing Cole to focus on defensive responsibilities while Hughes or Hronek utilize their offensive skills in transition. It will be intriguing to see if Cole's ice time increases with his new team, considering his career-high average of around 20-minutes per game.
Much like Soucy, Cole's impact will be particularly significant is on the penalty kill. It's no secret that this area has struggled over the last few season's, with opposing players often finding themselves unattended in front of the net, capitalizing on rebounds without much resistance. By adding Cole, alongside Soucy, Vancouver should be able to improve their effectiveness and establish a more respectable unit.
Teddy Blueger, C – Signed a one-year, $1,900,000 AAV deal
Prior to the commencement of free agency, there were rumors circulating that the Canucks were seeking a third-line center and additional defensemen to round out their roster for the upcoming 2023-24 season. Teddy Blueger perfectly fits the bill as a reliable two-way center, having established himself as such since becoming a full-time NHL player in 2019-20. While the Vegas Golden Knights didn't fully utilize his skill set, Blueger's defensive abilities, penalty-killing prowess, and hard-working mentality were highly valued during his time with the Pittsburgh Penguins.
Despite primarily featuring on the fourth line in Vegas, Blueger possesses the potential to be a fill-in third-line center, surpassing Nils Aman in that role. Blueger is well-versed in solid defensive play, capable of handling significant minutes in all situations. While his offensive output may not be remarkable, he fills the Canucks' needs in their bottom six and undoubtedly strengthens their special teams units.
Matt Irwin, LD – Signed a one-year, $775,000 AAV deal
As you can imagine, the Canucks bring in a local (Victoria-born) veteran for pure depth purposes. The Canucks dressed a total of 16 different defenders last season, so while he may not see night-to-night action, there is a strong chance that he dresses throughout the year. He brings physciality and experience to a bottom pair, if need be. Low cost, low risk.
Zach Sawchenko, G – Signed a one-year, $775,000 AAV deal
Sawchenko will serve as a depth option for the Abbottsford Canucks and likely will not see any time on the big stage. The 25-year-old has posted a 28-35-5 record in the AHL with the Chicago Wolves and San Jose Barracuda, respectively, and has dressed for seven NHL matches with the San Jose Sharks.
Tristen Nielsen, C – Signed a two-year, $950,000 AAV (ELC) deal
Nielsen, 23, is a fan-favorite in Abbosford and has won over fans hearts by playing a gritty, never-quit style, while enjoying a break out season with 41 points (14G + 27A) in 64 games. The Fort St. John native will likely play out the year in Abbostford, but brings solid depth and should be looked at as a "cup of coffee" call-up, should the Canucks look for a waterbug in their bottom-pairing forward unit.
Re-Signed
Nils Hoglander, LW – Signed a two-year, $1,100,000 AAV deal
Akito Hirose, LD – Signed a two-year, $787,500 AAV deal
Noah Juulsen, RD – Signed a two-year, $775,000 AAV deal
Jett Woo, RD – Signed a one-year, $775,000 AAV deal
Outoing
Oliver Ekman-Larsson, LD,  Kyle Burroughs, RD, Collin Delia, G, Ethan Bear, RD, Travis Dermott, LD, Carson Focht, C, Brady Keeper, RD, John Stevens, C, Justin Dowling, LW
Development Camp
If you happened to miss the weeks highlights, the Canucks ran their prospect development camp immediately following the entry-draft weekend. This is a fantastic way to get looks on prospects from all corners of the world. Aside from the new additions taken in the draft, here are some standout names that attended.
It's no question that all eyes were last years first-round pick, espesially following his dissapointing draft-plus one season. Riddled with injuries and inconsitencies, the sharpshooting winger managed to bounceback and have himself a strong Allsvenskan playoff stretch, which saw him post 15 points (5G + 10A), finishing fourth in points. You can catch him suiting up next to fellow prospect, Elias Pettersson, in Örebro HK (on loan) next season.
Lucas Forsell, LW
The 19-year-old enjoyed a solid year, splitting time between the Allsvenskan and SHL and much like Lekkerimäki, Forsell enjoyed a solid SHL playoff bout. While it only lasted a single round, he managed two goals and two asissts in seven games. Forsell is expected to take a major leap in the upcomming season, and should enjoy top-six minutes in his first full season with Färjestad BK. A seventh-round gem.
The Russian pivot continues to be one of the more interesting pieces within the organzations depth chart. While he has yet to fullly break out into the KHL – although expected to do so this upcomming season -, he has spent the previous four seasons splitting time between the VHL/MHL circtuis, respectively. He has yet to post groundbreaking numbers, but when attending prospect camps in North America, has always impressed viewers. He will suit up for Neftekhimik Nizhnekamsk in the KHL, which should prove to be a big year for the 21-year-old prospect.
Other names that stood out were: Josh Bloom, Elias Pettersson, Max Sasson, Joni Jurmo.
Stay tuned for Augusts' addition, where I dive into prospects risers, fallers and depth charts.
Follow me on Twitter @hall1289 for more prospect news.
[/fusion_text][/fusion_builder_column][/fusion_builder_row][/fusion_builder_container]
LATEST RADIO & DRAFTCASTS