July 32-in-32: Washington Capitals
Pat Quinn
2023-07-31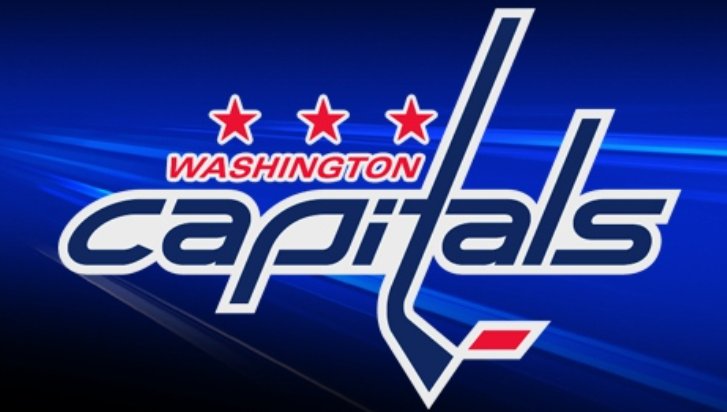 ***
The 32-in-32 Series is an annual event here at DobberProspects! Every day in August we will be bringing you a complete breakdown of a team's Draft, and insights into their off-season movements thus far. Following this up in August, we will dive into every team's prospect depth chart with fantasy insights and implications for the upcoming seasons. Check back often, because we plan on filling your hockey withdrawal needs all off-season long!
***
The Capitals entered the 2023 Draft with the highest selection they have had since selecting Karl Alzner 5th overall in 2007. Washington still came in to the draft with a low number of draft picks (two in the first 100 picks), as they are still attempting to compete in the Alex Ovechkin era, but after the playoffs seemed too far to reach the Capitals flipped players for assets.
Typical of the Laviolette final season, and a combination of injuries and stubbornness, the Capitals never looked like a lock to make the playoffs as they seemed more like a wildcard at best team. GMBM took this off-season to refresh the coaching, adjust the line up, and make room for younger players. He has also been attempting to make some trades this off season, but with so many teams against the cap trading has been pretty non-existent since free agency.
***
Draft Recap
Round 1, #8 overall, the player everyone expected to fall to the Capitals – Matvei Michkov
Round 1, #8 overall – Ryan Leonard, RW
Leonard is an NHL coach and GMs dream player. Imagine a fourth line player that consistently gets the attention of the commentators when watching a game on Sportsnet/ESPN (an issue for another day), but with the potential skill and skating of a top line player. He drags his team in to the fight of a hockey game and works to make something happen every time he steps on the ice. Leonard dominated play, both physically and statistically, with 94 points (51 of those goals) in 57 games with the US National U18 Team. He also blew everyone away at the U18s wearing an "A" and posting a casual 17 points in seven games. Leonard has the makings of a multi-cat stud in fantasy leagues. He will head to Boston College for the 2023-24 season where he should continue his strong performance. Leonard may only play one season in the NCAA if everything goes well too, but added development time would not be a negative.
*
Round 2, #40 overall – Andrew Cristall, LW
For the third time in four drafts the Capitals drafted a high-skilled forward who somehow fell to them at the draft. Cristall has his warts: his slight frame, skating, and defense play, that obviously lead to his drop in the draft and those can all be worked on. Now that the downside is out of the way, it is easy to sum up the good for Cristall: this kids skill is immense. His shot, playmaking, anticipation, powerplay work, and the ability to be in the right place at the right time make him. He has the potential to be a top line and top powerplay player on an NHL team, even though second line is not a bad result too, but he can also bust out to be a top player in Europe that rarely sniffed the NHL ice. Cristall will for sure take falling to round two and the myriad of criticisms on his play, as fuel to work on this off season with the hopes of making all teams that passed on him look silly. He also signed his three year ELC a couple weeks after being drafted.
*
Round 4, #104 overall – Patrick Thomas, C/W
Thomas is a player that stalled/slowed in development thanks to a year of development lost to Covid in the OHL. He was passed over last year in the draft and has some nice tools, especially with playmaking as he led the Bulldogs in assists for 2022-23. Thomas is also good on the defense side of the puck too, so if he cannot make the NHL for his offense he may wind up in a solid checking role down the line. He projects more as a bottom-nine type player.
*
Round 5, #136 overall – Cameron Allen, D
Going in to the 2023 draft there was talk that Allen could be taken in the first round. However, as the year progressed Allen continued to fall down the rankings. His size, athleticism, skating and play with the puck are all solid, but unfortunately as the year went Allen just seemed to make increasingly worse plays off the puck and in his own end. He appears to panic under pressure with the puck, create awful turnovers, and make many defensive miscues. This can all be fixed but the fact that it crept up so often in his draft year is concerning. If Allen can work on these issues and turn it all around, he can be one of the steals of the draft, who could become a top four two-way NHL defenseman.
*
Round 7, #200 overall – Brett Hyland, LW/C
Hyland is an overage player drafted late by the Capitals who has spent the last three seasons in the WHL with Brandon. Hyland does have some projectable skills but his production screams "not much of an NHL chance". He will be going back to the WHL for a fourth and final year, and his production will increase as he has the experience in the league.
*
Round 7, #206 overall – Antoine Keller, G
The first, and last, trade on draft day for the Capitals was swapping the team's 2024 seventh round pick with San Jose in 2023. Keller had been playing in the under-scouted U20-Swiss league, but not as a starter as he played more in the 1B role. He has good size, at 6-3, and has good techniques and athleticism. Internationally, for Frances-'s U20 squad, Keller played very well in 11 games averaging a 0.920 save percentage.
*****
The Off Season
Incoming
Joel Edmundson, D – Traded from MTL (for some reason) with 50% retained for a 2024 3rd and 7th, as the Capitals took on Edmundson for depth in the #5 to #7 role. Edmundson is likely a safety net in case Alexeyev struggles in the NHL but this trade really seemed unnecessary.
Max Pacioretty, LW – Signed to a one-year bonus laden contract ($2M salary and $2M attainable bonuses) Pacioretty could be a huge addition to the Capitals roster if he is healthy. Hopefully he is as his Achilles injury (x2) is very unfortunate. If he is healthy imagine Ovechkin coming over the boards, then when he leaves Pacioretty comes over the boards, two shoot first players that score frequently.
Matthew Phillips, LW/RW – Phillips comes to the Capitals as a UFA as he became sick of never making the Flames' roster, thanks in large part to Daryl Sutter. With Mitch Love joining the Capitals coaching staff Phillips followed. There are 10 spots (9-9.5 since Oshie plays 30%-60% of the season now) sewn up on Washington's roster, 11 when Pacioretty is healthy, so this was an odd spot for Phillips to select as he will be in competition with McMicheal, Protas, Snively, Frank, and Malenstyn for a third line spot. He can do it but the odds are against him unless the Capitals can make a couple moves.
Chase Priskie, D – Signed a one-year, two-way deal and he will likely play for the Bears for a majority of the year.
Pierrick Dubé, RW – One of the top players on the Laval Rocket last season, Dubé is a late blooming skilled forward that will help the Bears in the short-term but can potentially help the Capitals in the long-term. He signed a two-year two-way contract.
Ethen Frank, RW – He officially became a Capital with this one-year, two-way deal as Frank was the top rookie goal scorer, and new fastest AHL skater record holder, in the AHL. Could have a future in Washington as well.
The Calder Cup – The Hershey Bears are the 2022-23 champions
*
Outgoing
Connor Brown, RW – He played in four games, tore his ACL, never played for the Capitals again and signed a one-year deal with the Oilers
Henrik Borgstrom, C – After helping the Bears win the Calder Cup, Borgstrom signed a two-year deal in the SHL
Gabriel Carlsson, D – Signed a three-year contract with the SHL's Vaxjo Lakers HC after helping the Bears to the Calder Cup
Marcus Johansson, LW/RW – Traded to the Wild at the deadline MoJo stuck around for an additional two-years with Minnesota
Craig Smith, RW – Traded from Boston, Smith left as a UFA and signed a one-year deal with Dallas
Matt Irwin, D – With Laviolette gone from Washington, so was his favorite depth defenseman in Irwin, who signed a one-year deal with Vancouver
Zach Fucale, G – After the Bears won the Calder Cup
Outgoing AND Staying in the Metro Division
Lars Eller, C – Traded to the Avalanche at the deadline Eller has decided to become an enemy of Caps fans as he signed with the Penguins
Garnet Hathaway, RW – Traded to the Bruins at the deadline, he signed with the Flyers in the off season
Dmitry Orlov – Traded to the Bruins at the deadline, he signed with the Hurricanes on a two-year $15M deal
Erik Gustafsson, D – Traded to the Leafs at the deadline, he signed a one-year deal with the Rangers
*
Signed RFAs
Alexander Alexeyev, D – Signed a two-year, one-way deal with a $825,000 AAV as he will stay in the NHL but being consistently in the lineup is no guarantee
Martin Fehérváry, D – Signed a three-year bridge deal with an AAV of $2.675M
Hunter Shepard, G – Signed a two-year two-way deal after leading Hershey to the Calder Cup. If injuries occur with Darcy Kuemper and/or Charlie Lindgren expect Shepard to get the first call.
*
Speculation
Rumor has GMBM still trying to move Anthony Mantha, but with so many teams cash strapped and his value at an all-time low, he may start the year in Washington
According to reports, Evgeny Kuznetsov requested to be traded this off season, so he may be moved by the time the NHL season starts, but see above for reasons he will likely stay on the roster
*
Development Camp notes
I did not have a chance to watch, so I have provided some resources:
https://novacapsfans.com/2023/07/05/takeaways-from-3-on-3-tournament-at-washington-capitals-2023-development-camp/
https://thehockeynews.com/nhl/washington-capitals/news/washington-capitals-development-camp-notebook-miroshnichenko-cristall-day-5
https://www.nbcsportswashington.com/nhl/washington-capitals/capitals-news/caps-development-camp-takeaways-which-prospects-stood-out/493134/
****
Thanks for reading, follow my twitter: @FHPQuinn
Pat Quinn
LATEST RADIO & DRAFTCASTS