July 32-in-32: Ottawa Senators
Grant Campbell
2023-07-21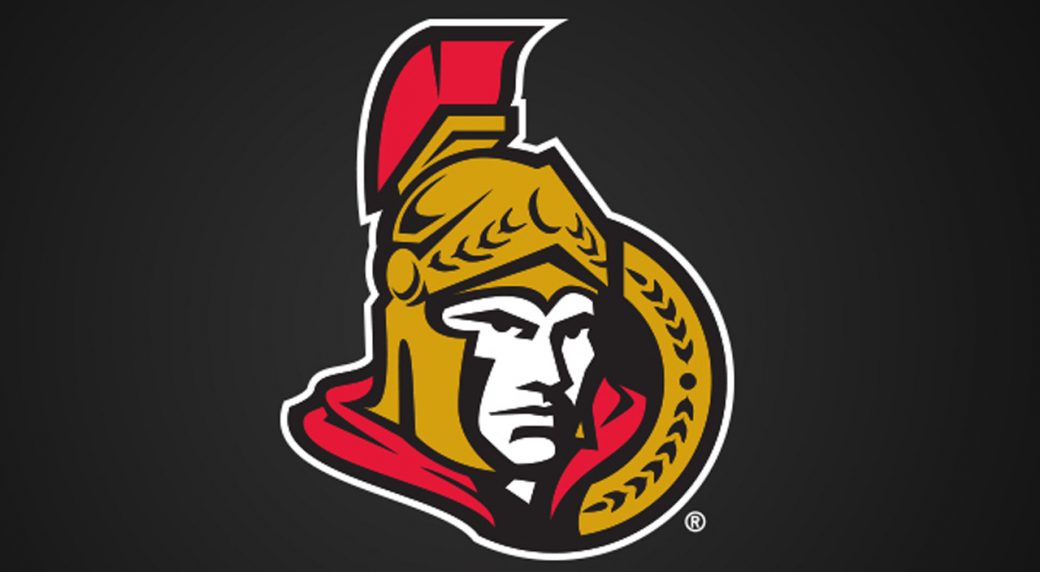 ****
The 32-in-32 Series is an annual event here at DobberProspects! Every day in July we will be bringing you a complete breakdown of a team's Draft, and insights into their off-season movements thus far. Following this up in August, we will dive into every team's prospect depth charts with fantasy insights and implications for the upcoming seasons. Check back often, because we plan on filling your hockey withdrawal needs all off-season long!
******************
By: Grant Campbell
The Ottawa Senators did not have a draft pick until the fourth round in 2023. They had dealt the 12th overall pick to Arizona as part of the Jakob Chychrun return. Ottawa traded their 2nd round pick (#44 overall) to Chicago for the Blackhawks to take Nikita Zaitsev and his salary. The 3rd round pick (#76) was sent to Toronto with Matt Murray last July.
This was the second entry draft in a row where the Senators did not have a first-round pick.
*********
NHL Draft
Round Four, 108th Overall –Hoyt Stanley, D
Stanley was ranked outside the top 100 by the Dobber Prospects team in their pre-draft ranking.
Last season he played with the Victoria Grizzlies in the BCHL where he had four goals and 34 assists in 53 games. He is committed to Cornell University for the 2023-2024 season.
Stanley has good size at 6-3 and 205 lbs, and is a very good skater with good mobility. He shows occasional flashes of rushing from end to end but will need to finetune what he does toward the end in order to utilize these rushes for legitimate chances on the net. As a right-shot defender, he is a coveted prospect as NHL teams are in constant need. Ottawa currently has seven RH defensemen in the organization.
*
Round Five, 140th overall – Matthew Andonovski, D
Andonovski has played the past two seasons in the OHL with the Kitchener Rangers. He has yet to score a goal in 110 regular season games, so offense is not his forte. Last season he had 16 assists in 67 games with 85 penalty minutes. He has a bit of size and bite to his game and protects the front of the net well. The Senators hope he can continue to develop as a defense-first defender.
He was on the third-pairing for much of last season but did see time on the second-pairing in the playoffs. Next year should see him back in the OHL with Kitchener in an elevated role in the top four.
*
Round Seven, 204th Overall – Owen Beckner, C
Beckner played with the Salmon Arm Silverbacks in the BCHL and is committed to Colorado College for the 2024-2025 season, so he should be back in Salmon Arm for 2023-2024.
He possesses a quick, hard wrist shot from in close and reads the game well. He has good size and can skate fairly well, but he will need to continue to get stronger and improve his stride. Most of his goals were from inside the faceoff circles, which will become increasingly more difficult to get at each level he reaches. He uses his teammates well and is capable of finding the open man in transition. He had 33 assists in 53 regular season games with an additional eight in 14 playoff games.
As a 17-year-old, he co-led Salmon Arm in points with 50 in 53 games and Ottawa is hoping he progresses even more next year before heading to college.
*
Round Seven, 207th Overall – Vladimir Nikitin – G
The Senators drafted 18-year-old goalie Vladimir Nikitin from Kazakhstan. He has good size at 6-4 and came to North America at a younger age.
Nikitin is scheduled to play for the Chilliwack Chiefs in the BCHL for the 2023-2024 season. By going this route, he is no doubt hoping to go the US college path.
He was named the league's top goaltender in the Kazakhstan U20 league in 2022-2023 and in 24 games he posted a 0.921 save percentage and a 2.07 goals-against average.
*
Round Seven, 215th Overall – Nicholas Vantassell – F
The 19-year-old Vantassell is a big forward at 6-4 and 196 lbs who should be playing at the University of Massachusetts (UMass) next year after playing with the Green Bay Gamblers of the USHL for the past two seasons.
In 2022-2023 he had 19 goals and 18 assists in 62 games after posting 18 points in 58 games with Green Bay in 2021-2022.
*********
Off-Season Moves
Outgoing
Alex Debrincat, Derrick Brassard, Nick Holden, Austin Watson, Patrick Brown, Viktor Lodin, Julien Gauthier, Dylan Gambrell, Scott Sabourin, Dylan Ferguson, Jake Lucchini
Incoming
Joonas Korpisalo, Dominik Kubalik, Zack MacEwen, Josh Currie, Bokondji Imama, Matthew Highmore, Garrett Pilon, Jiri Smejkal, Donovan Sebrango
****
On the surface, the Senators might have taken a step back with the forced departure of Debrincat after giving up the 7th overall pick (Kevin Korchinski) for him just over a year ago.
Debrincat's 27 goals and 66 points are going to be difficult to replace from within but it could open up a top-six role for a younger player as I do not think Dominik Kubalik is the answer there.
The other departures were mostly depth players who should be adequately replaced.
The Senators have made a sizable investment in Joonas Korpisalo for five years at $4 million AAV which is a pretty big gamble for a goalie who has never played 39 games in a season and has had his share of struggles while he was with Columbus.
Ottawa now has to find playing time for their three young goalies vying for AHL time. Mads Sogaard, Leevi Merilainen and Kevin Mandoleese will be looking for 40 games each next season.
Other newcomers who will be on the NHL roster are Dominik Kubalik and Zack MacEwen. Kubalik is more than capable of scoring 20 goals as he has in two of his four seasons. He obviously has some offensive capabilities and should see some power play time on the first or second unit.
MacEwen will look to replace three-year former Senator Austin Watson as he should play a similar role. He's four years younger than Watson, just as physical, perhaps a bit better fighter, but he doesn't kill penalties.
The other additions should provide some veteran presence in Belleville and are capable of playing limited minutes in the NHL. Josh Currie is back in North America after two seasons in the KHL and should help Belleville as he scored 20 goals four times in the AHL before heading to Russia.
Bokondji Imama plays a role similar to Zack MacEwen and will provide depth in that regard more than likely at the AHL level.
Matthew Highmore will definitely compete with Parker Kelly and Ekor Sokolov for a fourth-line role in the NHL but also had 61 points in 68 games in the AHL last year. He and Kelly have similar motors.
Garrett Pilon is likely destined for Belleville in the AHL to bolster their roster.
Donovan Sebrango will battle for a roster spot in Belleville on defense as he split time between the AHL and the ECHL with Detroit last year. Belleville has a pretty deep defense and will likely have Tyler Kleven and Jorian Donovan added to the mix as well.
Jiri Smejkal is the wild card signing who is coming over to North America for the second time at the age of 26. He had 23 goals and 43 points in 49 games in the SHL last season so he has some talent. He's a big guy at 6-4 and 223 lbs and skating will be the difference maker for him as he has good hands and a nice shot. He did play at the World Championships for Czechia but struggled with just one assist in eight games while being a minus-seven.
Smejkal did play two years in the WHL with Moose Jaw and Kamloops from 2014 to 2016. He had trouble adjusting as a young 18 and 19-year-old with just 32 points in 72 games and 27 in 58 games.
********
Grant is @gampbler15 on Twitter. He has written for Dobber Hockey for three years and currently pens the Wild West column. He covers the Ottawa Senator prospects for Dobber Prospects. He created and runs www.playergameratings.com.
LATEST RADIO & DRAFTCASTS