NCAA update- February
Peter Harling
2023-02-08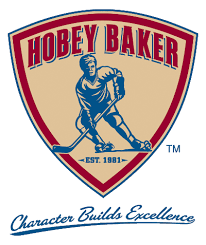 Brendan Ferry
The calendar has flipped from January to February, and with that, we are inching closer to the start of
next month's Conference tournaments, followed by the Frozen Four in April. Let's take a look at the
players that are candidates for the Hobey Baker award, given annually to the top player in college
hockey, in recognition of their strong play.
Included in this group are some additional undrafted
collegiate prospects that could garner some attention from NHL clubs. If you were able to check out my
last NCAA update, you can read a little bit more about each of the
first few undrafted prospects that were touched upon. Later on in this article, we'll get to a few more
names, as well.
Here are the names of the players being discussed as potential Hobey candidates, as well as some input
as to whether or not their inclusion as a name on this list of candidates is warranted. *Note: statistics
accurate as of February 3 rd *:
Austen Swankler, Bowling Green University: The undrafted 21-year-old-left shot center has posted 38
points in 27 games played, only two points shy of the co-leading point getters in the country. Decently
sized at 6-0 and 185 pounds, it seems likely that Swankler has some NHL scouts paying notice.
Verdict: Definite contender.
Carter Mazur, Denver University: Detroit Red Wings LW prospect Mazur has scored 23 points in 27
games played for the Pioneers this season.
Verdict: Unlikely, needs a huge finish to be in the mix.
Sean Farrell, Harvard University: Montreal Canadiens C/LW prospect Farrell has scored 34 points in 21
games played, leading the way for the Crimson this season.
Verdict: Contender.
Devon Levi and Aidan McDonough, Northeastern University:
Levi, a goaltending prospect for the Buffalo Sabres, is sporting an impressive 2.32 GAA and a .927 save
percentage, to go along with a 13-8-3 record.
Verdict: Not going to happen, but should be in the mix for
the Mike Richter award, given to the NCAA's top goalie.
McDonough, a LW prospect for the Vancouver Canucks, has 32 points in 24 games played.
Verdict: Stays in the conversation until year's end, but won't quite have the numbers to become a finalist.
Adam Fantilli and Luke Hughes, Michigan:
Adam Fantilli is the National Player of the Month!

Fantilli led the nation in scoring during January, averaging 2.33 ppg. He scored five goals and nine assists in six games – all against top 10 opponents.#GoBlue〽️ pic.twitter.com/WSoH8HSG7k

— Michigan Hockey (@umichhockey) February 7, 2023
Fantilli, a Center prospect and consensus top-three selection in this summer's NHL entry draft, has put
up 40 points in only 22 games played, and is tied for the most points in the nation. The Wolverines'
phenom is trying to join some rare company as a Freshman winner of the Hobey Baker award.
Verdict: Finalist, and likely winner of the award.
Hughes, a New Jersey Devils defense prospect, has 30 points in 26 games played, second in the nation
among defensemen. Hughes is as smooth as they come on the back end, and looks primed to jump
directly into the Devils' lineup at the end of his college season.
Verdict: Close, but no cigar. Hughes has the last laugh though, signing his entry level NHL contract before jumping directly into New Jersey's
lineup for the stretch run and NHL playoffs.
Brock Faber, Logan Cooley, and Jimmy Snuggerud, University of Minnesota:
Faber, a Minnesota Wild defense prospect, has 20 points in 28 games played for the Gophers.
Verdict: No chance.
Cooley, center prospect for the Arizona Coyotes, has had a big year for Minnesota, posting 36 points in
27 games played, tied for fourth in the nation in points. The freshman has been terrific, and has shown
that he is fully acclimated to the college game.
Verdict: Finalist, comes up just short to Fantilli.
Snuggerud, RW prospect for the St. Louis Blues, has 37 points in 28 games played, helping lead the way
for the Gophers.
Verdict: Edged out by teammate Cooley, near finalist for the award.
Collin Graf and Yaniv Perets, Quinnipiac University:
Graf, an undrafted C/RW prospect, has posted 36 points in 26 games played, tied with Cooley for fourth
in the nation.
Verdict: Small school bias works against Graf, not going to happen.
Perets, an undrafted goalie prospect, has gone 20-3-3 this season with a stingy 1.78 GAA and a .919 save
percentage.
Verdict: No go for the Hobey, wins the Richter award.
Jason Polin and Ryan McAllister, Western Michigan:
Polin, an undrafted forward, has posted 35 points in 28 games played, and is garnering a lot of attention
among NHL scouts, as he looks to sign an ELC with an NHL club after this, his senior season.
Verdict: Teammate McAllister edges him out as a finalist for the award.
McAllister, also undrafted, has 40 points in 28 games played, tied for first in the nation.
Verdict: Finalist. Like Cooley, comes up short to Fantilli.
Dylan Anhorn, St. Cloud State:
Anhorn is a 24 year-old undrafted defenseman playing in his first season at SCSU, after three seasons
with Union College. The blueliner has posted 25 points in 23 games played this year.
Verdict: Not going to happen.
Some other notable NCAA players having big seasons, but not getting much love in the Hobey
conversation:
Massimo Rizzo, Carolina Hurricanes prospect; Matthew Knies, Toronto Maple Leafs prospect; Alex
Jefferies, New York Islanders prospect; and Lane Hutson, Montreal Canadiens prospect. Hutson is the
leading scorer among all college defensemen with 31 points in 24 games.
Two additional undrafted players to keep tabs on who are possibly garnering some NHL attention,
though not necessarily in the mix for any awards:
Jami Krannila, St. Cloud State University: the Finnish forward has 31 points in 26 games played, including
15 goals, and is tied for eighth in the nation in points. Krannila is in his fourth season with SCSU.
Simon Latkoczy, University of Nebraska-Omaha: the 20 year-old Slovak netminder has appeared in only
11 games this season, but has posted an impressive 7-2-0 record with a sizzling 1.82 GAA and a .932
save percentage. Latkoczy is near tops in the nation in save percentage and GAA, and has favorable
numbers to teammate Jacob Kucharski, a Carolina Hurricanes prospect.
Lastly, the annual Beanpot Tournament kicks off Monday, February sixth . Boston University, the defending
champs, are led by senior Matt Brown, an undrafted LW prospect, who has 35 points in 25 games
played. Brown is perhaps another name potentially in the mix for a Hobey nomination, if he has a hot
finish to the year. Currently, he is tied for fifth in the nation in scoring. Brown, formerly of UMass
Lowell, is centered by Swedish center Wilmer Skoog (UDFA), who, like Brown, could also garner some
attention from NHL clubs. Skoog attended Vegas Golden Knights development camp last summer.
Thank you for reading!
LATEST RADIO & DRAFTCASTS