OHL Update: January
Peter Harling
2023-01-30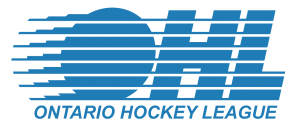 January was a busy month in the OHL, the trade deadline saw some star players move in some blockbuster deals. The CHL Top Prospects game followed later in the month as well as a months worth of games. Where do we begin?
The OHL trade deadline was January 10th and over 50 players and countless draft picks were exchange in the days leading to the deadline. While the scope and volume was significant, the impact on fantasy prospects value is pretty limited. Here are some thoughts on what happened and how it may impact prospects stock from a fantasy perspective.
Shane Wright – The biggest name to move was the Seattle fourth overall pick from the 2022 Draft. Wright failed to stick in the NHL and was simply not ready. Wright was a high pick in fantasy drafts, and first overall in many. Expectations were he and Seattle teammate Matty Beniers may duel it out for the Calder as the NHL top rookie. So, while it is disappointing that Wright was not ready for the NHL it became more frustrating to see him linger in the press box.
He had some games in the AHL that gave us a glimpse as to how he can play at an in-between level, and he still did not dominate. Assigned to Captain Canada at the WJC, his seven points in seven games was very good, but again he did not dominate the game.
Now that he has been returned to the OHL, Kingston traded him to the Windsor Spitfires, and he has been dominant! In his first six games he has 11 points, five goals and six assists.
The Spitfires may not have been the best landing spot for Wright as they lack in NHL drafted prospects. Matt Maggio (NYI) and Brett Harrison (BOS) are the only fantasy relevant players on the Spits. Windsor may not have the horses to go all the way, but Wright can use this time to take what he learned at the pro level and refine his game and build his confidence.
Looking forward, Seattle can assign Wright anywhere next year, NHL or AHL depending on how he performs at training camp. If you are a Wright owner, be patient. The player you were hoping for is coming, even if he spends time in the AHL next year it will be worth it. Stick taps to Seattle for developing Wright properly and not forcing him into the NHL before he is ready.
One wild card in the Wright trade for the Fronts is defenseman Gavin McCarthy, a sleeper for the 2023 NHL Draft. McCarthy is the younger brother of New Jersey Devils prospect Case McCarthy at Boston University. Gavin is in his second season in the USHL and is on pace for 41 points in 46 games for the Muskegon Lumberjacks. The 6-1, 181 pound right shot defenseman is also committed to play with the Terriers at Boston University, but if that does not work out the Fronts could land a heck of a player.
Pavel Mintyukov was acquired by the Ottawa 67's from the Saginaw Spirit for nine draft picks. It's hard to say his fantasy stock could get much higher, the All-Star defenseman had 16 goals and 54 points through 37 games for the Spirit. Since the trade his point per game production has actually fallen from 1.46 o 0.44 after nine games for the 67's. While the sharp drop in production is on the surface a concern, his role on a deep roster that is first overall will be different. The 67's will be looking for more than points from the Russian and a long playoff run will help prepare him to make the NHL. The real question here is where will he play next year? Mintyukov is only 19-years-old and could still return to the OHL for another tour with the 67's
Logan Morrison is an undrafted over age center that was traded from the defending OHL Champion Hamilton Bulldogs to the Ottawa 67's. Morrison would be a prime target for a NHL free agent contract and a good low risk addition as a fantasy free agent. Morrison is sixth in league scoring with 63 points in 40 games and is currently riding a 19 game point streak. He brings the 67's valuable leadership and experience as he captained the Bulldogs to the Robertson Cup championship and Memorial Cup finals. He was named OHL playoff MVP with his 39 points in 19 games and had eight points in five Memorial Cup games. The 20-year-old will be playing for an NHL contract for the following season and is one to put on your watch list.
The Sarnia Sting acquired Ethan Del Mastro, Luca Del Bel Belluz, and Christian Kyrou and Sasha Pastujov giving them a total of 10 NHL drafted prospects. The Sting have loaded up in the West for a push and collected several fantasy relevant prospects in addition to Ty Voit (TOR), Nolan Burke (NAS) and Sandis Vilmanis (FLA). Now we will watch and see if this roster of star players can collectively raise their game, and fantasy stock and push the Sting into a Memorial Cup ticket.
Owen Beck has had a wild 2023 and it is still January as I write this. Beck was a late to last man cut from the Canada WJC roster but was recalled when an injury opened the door after the round-robin. After winning Gold with Canada he was traded in the OHL from Mississauga to Peterborough. After seven games with the Petes he was then recalled to the NHL under an emergency injury relief to the Montreal Canadiens and made his NHL debut, playing 9:48. Beck is a can't miss prospect as he has a ceiling of a first line offensive center, and a more probable floor of middle-six or second line, that is strong on draws, and plays a 200ft game.
First period notes on Owen Beck:

– Great pace and distribution, really like his decision-making in transition
– Overall execution isn't there yet, loses out on smart, efficient plays by precipitating them
– Aims for the ice *behind* his opponent on the faceoff, really good habit

— Hadi Kalakeche (@HadiK_Scouting) January 29, 2023
…
The CHL Top Prospects game was last week in Langley B.C. I was not able to attend the game live but here some scouting reports on the OHL players provided by NHL Central Scouting.
Since I was not at the game I will leave the scouting reports to those who were there.
NHL scouts and GM's are responsible for selection of the players that participate in the game. For a draft eligible player not to be selected gives you a good idea that he is either low or not ranked by NHL scouts. One player I was surprised to see omitted was Kingston Frontenacs Matthew Soto.
Soto was the Fronts 2021 first round selection, fifth overall. His rookie season was good, scoring 25 points in 53 games on a highly offensive and deep Frontenacs roster. In his sophomore and draft season he has moved up the depth chart due mainly to mass graduation and trades of the fronts top six forwards (Shane Wright, Zayde Wisdom, Martin Chromiak, Jordan Frasca, Francesco Arcuri, and Lucas Edmonds) and his production has improved as he is on pace for 54 points. Currently Soto is ninth in OHL draft eligible prospects in scoring.
As a regular at Frontenac home games, I like Soto and think he is an underrated prosect. I see a lot of energy and skill in his game, but he does need a lot of refinement. He is a very young prospect as an August 31st birthdate and is undersized at 5-11 and 168 pounds. Our Director of NA scouting Sebastian High is also a fan and had this to say in his draft profile.
"Soto has been extremely underrated this season, with few scouts hyping him up, which I don't quite understand. He has great puck skills, is an excellent playmaker, has terrific off-puck instincts to find soft ice, drives the middle lane, and is one of the youngest players in the class"
I did have a chance to speak to an NHL scout about Soto recently and he admitted he was not very highly ranked. This scout lives in Kingston as well and is pretty regular so he would have plenty of views.
Perhaps Sebastian hit the nail on the head for why Soto is ranked low with this take from his draft profile:
" That being said, he is far from a perfect player. His skating mechanics are flawed, including a shallow stride, which limits the effectiveness of his decent top speed. Good edgework does save his skating grade a little bit, though. He also lacks a strong delay game, which contributes to his upside being limited to a second-line role."
…
Other OHL notes. Matthew Maggio is now the OHL scoring leader with 68 points in 43 games. The addition of Shane Wright on the Spitfires has given Maggio a boost to be sure. The OHL did not play in his draft year due to the pandemic and Maggio played in Sweden but was not drafted. He returned to a breakout D+1 season in Windsor last year scoring 85 points in 66 games and was the Islanders fifth round selection. The 20-year-old is in his final season in the OHL and is on pace for 105 points. The 5-11, 183-pound right winger is only 1% Fantrax owned and could be a sneaky good add in dynasty leagues.
✅ First to 30 in the #OHL
✅ Sunday afternoon victory
✅ Holding on to 1st in the West@NYIslanders prospect Matthew Maggio became the first in the OHL to score 30 goals, helping the @SpitsHockey secure a huge road win in London to hold onto first in the Western Conference 🎥 pic.twitter.com/BStjWF0940

— OntarioHockeyLeague (@OHLHockey) January 15, 2023
Michael Misa is having a wild rookie season. The 2025 NHL Draft prospect is the latest player granted exceptional status as a 15-year-old to the CHL. Through his first 38 games he has 47 points and is on pace for 77 points. Already in pretty elite company to play as a 15-year-old, here is how he compares to others to play at 15 in points per game.
Connor Bedard – 1.87 (15 GP)
John Tavares – 1.18
Shane Wright – 1.14
Jason Spezza – 1.06
Connor McDavid – 1.05
Michael Misa – 1.24 in 38 GP. Now the loss of offensive defenseman and All-Star Pavel Mintyukov may slow down his production and his PPG as a result may drop, in the last seven games since the deadline Misa still has seven points.
LATEST RADIO & DRAFTCASTS