OHL Update: November
Peter Harling
2022-10-31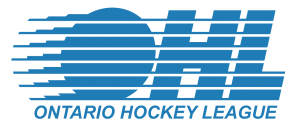 Welcome to my first edition of the OHL news and updates for the 2022-23 season for DobberProspects. Each month I will be bringing you updates on fantasy relevant prospects both drafted and draft eligible, league news and some notes and observations I have from the live viewings I go to.
So, without further hoopla or adieu, let's get to it!
Michael Misa
The OHL has granted the exceptional status early admittance to the OHL to its sixth player in Michael Misa. The previous recipients in OHL history being John Tavares, Aaron Ekblad, Connor McDavid, Sean Day, and Shane Wright. Misa is 15 years old and playing centre for the Saginaw Spirit. The rookie has kicked in the front door with nine goals and 15 points in his first 12 games. He is one goal behind league leading goal scorer Francesco Arcuri of the Kingston Frontenacs, and tied with Brennan Othman, Matthew Maggio, Francesco Pinelli, Sasha Pastujov, and Avery Hayes. Pretty elite company. While it is still early remember, he is only 15, and to put his early accomplishment into perspective, lets compare his first 11 games to what Wright, McDavid and Tavarese posted.
John Tavarese, 2005 – 11G, 16P
Connor McDavid, 2012 – 5G, 13P
Shane Wright, 2019 – 4G, 9P
Michael Misa, 2022 – 9G, 15P
Misa is draft eligible for the 2025 draft so it will a bit of a wait before fantasy owners can get their hooks into him, but it is going to be a fun ride watching his development and domination in the OHL.
2023 NHL Draft
NHL central scouting released the preliminary players to watch list or the 2023 NHL Draft. This draft is regarded as a top-heavy draft with multiple franchise calibre prospects headlined by Connor Bedard, Adam Fantilli, Matvei Michkov, and Leo Carlsson. The OHL has three players ranked as A prospects.
Calum Ritchie, C – Oshawa Generals (6-1, 187)
Ritchie broke into the OHL as a rookie after being selected second overall in the 2021 OHL Draft. He posted 45 points in 65 games and was named to the leagues First Team All-Star. Ritchie was outstanding for Canada at the Hlinka Gretzky Tournament this fall with 10 points in five games to lead the tournament in scoring and Canada to a Gold Medal.
Cam Allen, RD – Guelph Storm (5-11, 190)
Allen is in contention to be the first defender selected at the 2023 Draft in Nashville. He was Captain for Canada at the Hlinka Gretzky and posted seven points in five games. Allen may not translate to a high offensive, and fantasy darling defenseman when he arrives at the NHL. He excels using his mobility, strength, active stick, and spatial awareness to breakdown offensive plays in the defensive zone.
Colby Barlow, LW – Owen Sound Attack (6-1, 187)
A budding power forward that loves to shoot. Barlow uses his size and shot to drive pucks to the goal. His rookie season saw him light the lamp 30 times, which is a healthy and impressive number. He will need to develop his playmaking skill and use his teammates more as he only posted 17 assists. His Hlinka Gretzky numbers were more balanced with two goals and three assists in five games. Barlow has also been named team Captain for the Attack in his draft year.
The Kitchener Rangers selected Mesar in the first round, ninth overall in the 2021 CHL Import Draft. The Montreal Canadiens selected Mesar in the first round of the 2022 NHL Draft as well with the 26th overall selection. Mesar had a good rookie camp and training camp with the Canadiens. Being selected out of Europe the Canadiens could send Mesar anywhere for his D+1 season and gave him an audition in the AHL in Laval. The Canadiens decided to assign him to the OHL for the year and he made an immediate impact with the Rangers with a goal and three assists. Now three games in he has seven points and should be a contender for league leading scorer.
2024 Memorial Cup
The Memorial Cup will return to the OHL in 2024 and in the second intermission of Hockey Night in Canada Jeff Marek announced the three OHL teams that plan to bid on hosting rights are the Niagara Ice Dogs, Kingston Frontenacs, and the Soo Greyhounds.
The Memorial Cup is a highly prestigious tournament, and the host city is granted admission making it very sought after for teams and owners to host. Each team will present a bid, or business plan model for their application to host the tournament. The three main components of each bid consist of guaranteed financial results, logistics, and hockey operations.
Let's take a closer look at each criteria for hosting and what each team's bid may look like.
Hockey Operations:
The three other teams granted admission to the Memorial Cup are the Champions from each league, the OHL, QMJHL, and WHL. Suffice to say the best of the best, and the CHL needs the host team to be competitive.  How competitive the teams are currently is not relevant as the league sees so much turnover each season. What is important is what players are projected to still be in the league in 2024 and what assets the teams have to bolster their roster.
Keep in mind OHL teams can not trade first round draft picks so each team has their first-round pick but how many second and third round picks they own that can be used to add players or more likely be used as trade currency to secure veteran players to stack their roster as a rental.
Here is a spread sheet you can see that tracks each OHL teams draft picks they own.
Let's look at the current roster players teams have that could be impact players in the '24 Memorial Cup
Kingston Frontenacs – Paul Ludwinski (CHI), Matthew Soto, Jacob Battaglia, Gabriel Frasca, Linus Hemstrom, and Owen Outwater.
Ludwinski was selected in the second round of the 2022 Draft by Montreal. Frasca and Battaglia were the Fronts first and second round picks in 2022. Matthew Soto was selected fifth overall b Kingston in 2021.
Draft picks: Kingston own Niagaras '22 second but not their own, and no third-round pick, and no 2023 second or third round picks.
A wild card here is if Shane Wright is returned to Kingston, they can trade him for a king's ransom of players and picks that they can use to build their 2024 roster.
Niagara Ice Dogs – Aidan Castle, Pano Fimis, Juan Copeland
Niagara traded their 2022 first round pick Sam Dickinson (4th overall) for seven draft picks including three second rounds and three third round picks from 2023-26. Niagara did not have a first round selection in 2021.
Draft picks: Niagara owns Erie's '22 second and no third-round picks. In 2023they own three second round picks, Oshawa, Kitchener, Mississauga. No third-round picks in '23
Soo Greyhounds – Bryce McConnell-Barker (NYR), Kirill Kudryavtsev (VAN)
Draft Picks: No second in '22 and owns Sarnia third. Soo own their own '23 second and no third-round picks
Advantage – Kingston Frontenacs
Logistics/Facility:
The host city would be required to have an arena suitable for such a tournament. Each team would require a dressing room at the facility. The arena would need to have a media room capable of accommodating the level of media that would attend. In addition to a media lounge and a scout lounge there would need to be a suitable press conference facility. Hotel accommodations are also a concern.
Kingston Frontenacs – Leon's Centre
Opened in 2008, seats 5,600
The biggest challenge facing the Kingston bid is their facility. The Leon's centre is short a dressing room which has been a factor in previous attempts to host the tournament. Assuming they can create a fourth dressing room with showers the media room is not big enough to double as a press conference room and one would need to be created.  From a fans perspective, it is an elite level facility to attend a game.
Niagara Ice Dogs – Meridian Centre
Opened in 2014, seats 5,300
Plenty of hotels in the Niagara region. The arena is the newest of the three and has excellent capacity.
Soo Greyhounds – GFL Memorial Gardens
Opened in 2006, seats 5,000
One challenge for the Soo may be how remote the city is. It's a long drive to anywhere from the Soo. Another concern is it is the smallest capacity and population to draw from.
Advantage – Niagara Ice Dogs
Ownership/Financial Guarantee
The revenue from the tournament is shared among all the teams in the league of the host city. Each team submits a forecast of the revenue their bid projects, based on ticket sales, municipal support, and sponsorship. The sponsorship is sold at the CHL level and is basically even. If the team projects $1M in revenue and falls short, ownership must make up the difference. This builds on the arena capacity as it is largely driven by ticket sales and the team's ability to sell out all the games. The financial guarantee can clinch the hosting rights if an owner is willing to guarantee more money than the competition and essentially buy the hosting rights, giving his team a guaranteed birth in the tournament. I do not expect we will hear the teams' financial projections before they are presented, if ever.
Kingston Frontenacs – Owner, Doug Springer
Kingston has recently hosted major events at Leon's center such as the Brier and Tournament of Harts. This can help substantiate their financial projections using these tournaments as comparable.
Niagara Ice Dogs – Owners, Darren & Michele DeDobbelaer & Wayne Gretzky
New ownership has taken over in Niagara and with the great one on board, that is a trump card that Niagara can play.
Soo Greyhounds – Owners, Tim Lukenda
The Soo were in contention to host the 2020 Memorial Cup before COVID forced the tournament to be cancelled. The Lukenda family has been a long-standing owner with good history and the team has been very competitive in recent years.
Advantage – Niagara Ice Dogs
It is too soon to call Niagara the winner or even the favorite here as the financial guarantee each team brings is a huge factor, but I think Niagara is looking good if they can deliver the cash, and a good team.
The Hockey News launched a new OHL centric podcast hosted by two familiar names, Brock Otten and Tony Ferrari. Tony is a former DobberProspects Managing Editor and host of Dobbers DraftCast. Brock is Director of Scouting at McKeens hockey.
check it out here.
That is all for this edition of OHL Update, thanks for reading and if you want to chat OHL or have questions or comments on this article reach me on Twitter @pharling
LATEST RADIO & DRAFTCASTS