OHL Update: November
Peter Harling
2022-10-31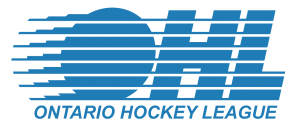 Welcome to my first edition of the OHL news and updates for the 2022-23 season for DobberProspects. Each month I will be bringing you updates on fantasy relevant prospects both drafted and draft eligible, league news and some notes and observations I have from the live viewings I go to.
So, without further hoopla or adieu, let's get to it!
Michael Misa
The OHL has granted the exceptional status early admittance to the OHL to its sixth player in Michael Misa. The previous recipients in OHL history being John Tavares, Aaron Ekblad, Connor McDavid, Sean Day, and Shane Wright. Misa is 15 years old and playing centre for the Saginaw Spirit. The rookie has kicked in the front door with nine goals and 15 points in his first 12 games. He is one goal behind league leading goal scorer Francesco Arcuri of the Kingston Frontenacs, and tied with Brennan Othman, Matthew Maggio, Francesco Pinelli, Sasha Pastujov, and Avery Hayes. Pretty elite company. While it is still early remember, he is only 15, and to put his early accomplishment into perspective, lets compare his first 11 games to what Wright, McDavid and Tavarese posted.
John Tavarese, 2005 – 11G, 16P
Connor McDavid, 2012 – 5G, 13P
Shane Wright, 2019 – 4G, 9P
Michael Misa, 2022 – 9G, 15P
Misa is draft eligible for the 2025 draft so it will a bit of a wait before fantasy owners can get their hooks into him, but it is going to be a fun ride watching his development and domination in the OHL.
2023 NHL Draft