September 32-in-32: New Jersey Devils
Hadi Kalakeche
2022-09-19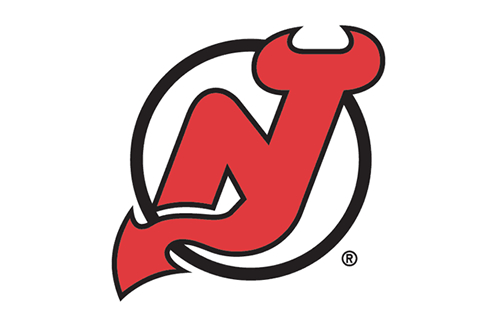 Welcome to the September 2021 edition of the DobberProspects 32-in-32 Series! This month, we will be diving into the depth of each organization, looking at their recent graduates, risers, fallers, and top 20 prospects. 
***********
With summer slowly turning into fall and the days starting to get shorter, NHL hockey is just around the corner. The New Jersey Devils aren't burdened by many expectations heading into this 2022-2023 regular season, save for being an interesting team to follow as they turn the corner on this rebuild.
The 2022 rookie camp has begun for the Devils, but hasn't developed enough to glean much out of it. For the moment, it is likely that the forward core in Jersey will look something like this:
Palat-Hughes-Bratt
Sharangovich-Hischier-Mercer
Tatar-Haula-Zetterlund
Wood-Boqvist-Bastian
I doubt that Alexander Holtz starts the campaign in a Devils jersey, especially if the only spot for him is on the bottom six, but he will be one of the prime candidates for a call-up. The focus, right now, is on developing him properly, and allowing him to run a top line would likely be what benefits him the most.
Fabian Zetterlund, on the other hand, has shown some tremendous things in his tenure with the Devils last season, and I doubt he goes back down. The 23-year-old posted eight points in 14 games near the end of the 2021-2022 campaign, while being nearly a point a game in Utica. There is little issue internally with playing a third-round pick from five years ago on the third line, either.
This is a decently well-balanced top-nine, with a fourth line which should inject much-needed energy and fatigue the opposition with its forechecking relentlessness on the wings.
The defense has also been balanced out by recent acquisitions:
Graves-Hamilton
Siegenthaler-Severson
Smith-Marino
John Marino should anchor the third pairing and make a more than decent defensive tandem with Brendan Smith — not to be confused with Ty Smith, who was just recently dealt to the Penguins in exchange for Marino. The Devils put a massive focus on dependability within their D core (other than Severson, of course), and while a mix of both dependability and creativity is needed in an ideal world, you can't go wrong with a reliable group that'll give you more or less the same every night.
Finally, for the goalies:
Blackwood
Vanecek
Vitek Vanecek's addition fortifies the goalie tandem in Jersey, at the detriment of Nico Daws. The prospect netminder finds himself in third-string position, hoping for an injury to clear a spot up for him. He might benefit from the added AHL time, however, and the move gives the Devils a higher baseline of probable wins in the immediate future.
Graduates
There aren't many full-on graduates to speak of — one, to be exact — but there are a lot of young guys on the cusp, though, which we'll discuss in a second —
Dawson Mercer, RW/C — QMJHL → NHL
A rookie season that can only be described as eye-opening is what the 2020 first-round pick managed to offer fans last season. Without necessarily breaking records — a respectable 42 points in 82 full games — Mercer managed to display his intelligence, anticipation, and dual-threat offensive abilities on a nightly basis in a Devils uniform.
As he heads into his sophomore season, if my line predictions are right and he ends up sharing ice-time with Hischier and Sharangovich, those are two prime linemates that he had to earn his way towards over the prior months. This time, he starts on their wing. Keep in mi