September 32-in-32: New Jersey Devils
Hadi Kalakeche
2022-09-19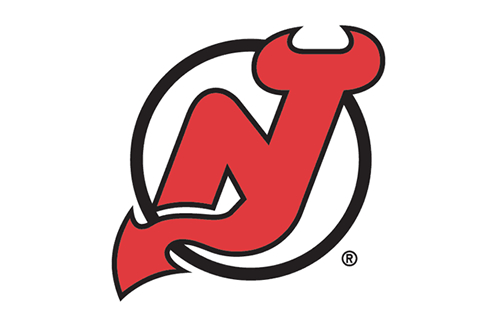 Welcome to the September 2021 edition of the DobberProspects 32-in-32 Series! This month, we will be diving into the depth of each organization, looking at their recent graduates, risers, fallers, and top 20 prospects. 
***********
With summer slowly turning into fall and the days starting to get shorter, NHL hockey is just around the corner. The New Jersey Devils aren't burdened by many expectations heading into this 2022-2023 regular season, save for being an interesting team to follow as they turn the corner on this rebuild.
The 2022 rookie camp has begun for the Devils, but hasn't developed enough to glean much out of it. For the moment, it is likely that the forward core in Jersey will look something like this:
Palat-Hughes-Bratt
Sharangovich-Hischier-Mercer
Tatar-Haula-Zetterlund
Wood-Boqvist-Bastian
I doubt that Alexander Holtz starts the campaign in a Devils jersey, especially if the only spot for him is on the bottom six, but he will be one of the prime candidates for a call-up. The focus, right now, is on developing him properly, and allowing him to run a top line would likely be what benefits him the most.
Fabian Zetterlund, on the other hand, has shown some tremendous things in his tenure with the Devils last season, and I doubt he goes back down. The 23-year-old posted eight points in 14 games near the end of the 2021-2022 campaign, while being nearly a point a game in Utica. There is little issue internally with playing a third-round pick from five years ago on the third line, either.
This is a decently well-balanced top-nine, with a fourth line which should inject much-needed energy and fatigue the opposition with its forechecking relentlessness on the wings.
The defense has also been balanced out by recent acquisitions:
Graves-Hamilton
Siegenthaler-Severson
Smith-Marino
John Marino should anchor the third pairing and make a more than decent defensive tandem with Brendan Smith — not to be confused with Ty Smith, who was just recently dealt to the Penguins in exchange for Marino. The Devils put a massive focus on dependability within their D core (other than Severson, of course), and while a mix of both dependability and creativity is needed in an ideal world, you can't go wrong with a reliable group that'll give you more or less the same every night.
Finally, for the goalies:
Blackwood
Vanecek
Vitek Vanecek's addition fortifies the goalie tandem in Jersey, at the detriment of Nico Daws. The prospect netminder finds himself in third-string position, hoping for an injury to clear a spot up for him. He might benefit from the added AHL time, however, and the move gives the Devils a higher baseline of probable wins in the immediate future.
Graduates
There aren't many full-on graduates to speak of — one, to be exact — but there are a lot of young guys on the cusp, though, which we'll discuss in a second —
Dawson Mercer, RW/C — QMJHL → NHL
A rookie season that can only be described as eye-opening is what the 2020 first-round pick managed to offer fans last season. Without necessarily breaking records — a respectable 42 points in 82 full games — Mercer managed to display his intelligence, anticipation, and dual-threat offensive abilities on a nightly basis in a Devils uniform.
As he heads into his sophomore season, if my line predictions are right and he ends up sharing ice-time with Hischier and Sharangovich, those are two prime linemates that he had to earn his way towards over the prior months. This time, he starts on their wing. Keep in mind, Mercer is a more than capable faceoff taker with the intelligence and playmaking to make a great natural center if the opportunity arises.
He is now a full-time Devil, barring him somehow falling off a cliff prodution- and skill-wise. It's only looking up from here, as well.
On the cusp
I almost put Zetterlund in the Graduates category, since his play at the NHL level revealed a player who can do more than just keep up. The 5-foot-11, 200-pound winger can drive a line with his offensive awareness and heavy shot, combined with a quick set of feet and decent hands. His offensive capabilities are impressive, and he has a defensive baseline that makes him less of a liability in his own zone.
His abilities are more than certain, but the new logjam on the wings of Hughes and Hischier leave a bit of a question mark as to his spot in the lineup. Among those in his situation, though, I believe the 23-year-old has the best shot (figuratively — the best shot belongs to the next player).
Alexander Holtz, RW
Holtz is a scorer. A pure, unadulterated shooter of pucks. His mechanics are fluid, his weight transfer is strong, and he can snipe for corners without sacrificing velocity. He will eventually get his shot in the NHL full-time, and will have no problem maintaining his scoring touch.
That is, once he's made himself an unavoidable option on Hughes and Hischier's right flank.
The author of 26 goals and 25 assists for 51 points in 52 AHL games still has some refinement left to go through in terms of his defensive abilities. That baseline that exists in Zetterlund there is still a work in progress. He struggles to maintain his positioning in set plays and formations, gravitating towards the puck and taking himself away from better ice. He does so, however, in the optics of supporting his teammates, something he relied heavily on others to do in the SHL.
Holtz has yet to score at the NHL level through nine games — this comes despite his outrageous scoring skill, which goes to show how important projectable habits are at the NHL level. He will likely see another AHL campaign, while remaining on-call for whenever an injury in the top six arises. If he does well, he'll stick to the lineup. But if he doesn't, down he goes for more conditioning.
Nolan Foote, LW
Foote finds himself yet again struggling to find a proper foothold (no pun intended) at the NHL level. His AHL numbers dropped slightly compared to the year prior (32 points in 55 games in 2021-2022 vs. 17 points in 24 games in 2020-2021). He did, however, spend some quality time in the NHL, scoring three goals and adding an assist in seven games for the Devils.
Foote's issue is that he plays a very north-south game, with a lot of axis on getting to the net. He'll need to incorporate more east-west play into his game to truly make his powerful shot shine. He could become a great piece with enough work at the right places, but as he stands, he is probably looking at a bottom-six role in the near future.
Graduates (overseas)
Viktor Hurtig, RD — J20 Nationell → NCAA
Hurtig has green-lighted a move to Michigan State in the Big Ten division to pursue an education while increasing the difficulty of his opposition. The issue is that Hurtig hasn't necessarily been excelling at the J20 level — 17 points in 47 total games against his age group doesn't scream "high-end prospect". His NCAA tenure will, however, act as a Litmus test for his abilities. If he elevates, you have a young player with character who can surmount the tougher opposition and play the same against anybody. If he doesn't, you have a prospect whose play is severely limited by his decision-making.
He's 6-foot-6 and can skate very well, which makes him intriguing, but a lot of adaptations are needed to make him a good pro. I personally believe staying in Sweden and working for a SHL slot would have been better for his development, but he'll be easier to watch closely now.
Samu Salminen, C — U20 SM-Sarja → NCAA
Salminen has also agreed to a transfer to the NCAA, joining the University of Connecticut and placing himself in arguably the best division in college hockey. The Hockey-East division features a ton of renowned programs, from the Bostons to Northeastern to Providence, and should offer the type of competition that Salminen needs at this point in his career. His 48 points in 44 U20 games in Finland certainly indicates that.
Risers
Arseni Gritsyuk, LW
Gritsyuk's outstanding 2021-2022 season has moved him to the forefront of the Devils' prospect pool. The 5-foot-10, 170-pound winger earned 16 goals and 28 points in 39 games for Avangard Omsk in the KHL, a point-per-game rate that placed him second among under-23 players in the league. His feistiness and superb puck skills were on regular display against men, while the forward didn't struggle one bit at taking on defenders much taller and stronger than he is.
He is arguably the top left winger in the Devils' pipeline, edging out Nolan Foote in terms of upside. There is some uncertainty to his game, however, as he has some limitations to his ability to get around defenders due to a shorter reach.
Jakub Málek, G
The 2021 fourth-round pick had earned decently impressive stats in his draft year at the Czechian second pro division level (2.29 GAA, .912 sv%), but took a massive step forward by more than doubling his games played and yet earning a staggering 1.95 GAA and .932 save percentage. Málek followed that up with 13 postseason games, in which he improved upon his regular-season totals (1.75 GAA, .933 sv%).
He has green-lighted a move to Ilves in the Finnish Liiga, where he'll face higher-pace plays and tougher shots. He allowed two goals in his Champions Hockey League debut, but looked decent and composed, though his low posture can still leave him susceptible to shots from further out.
Fallers
Kevin Bahl, LD
Although Bahl played NHL games for the second season in a row — 17 this time — he wasn't as good a factor as a 2018 pick should be at this point in their career. He still struggles with pivoting and keeping up with speedier forwards, and doesn't nearly have enough puck skill to make a noticeable difference on the puck.
He might very well specialize as a bottom-pairing defenseman with penalty-killing value due to his long reach and positional awareness, but his panic threshold is extremely low and prevents him from making the best decisions on the puck.
Graeme Clarke, RW
The 2019 third-round pick played his first full season in the AHL, after playing 31 last year and posting 18 points in that span. Unfortunately, Clarke only added six more points in 21 more games this year, despite a summer of growth and training. He struggled in terms of play as well, as he often relinquished possession to the opposing team due to unimpressive puck protection mechanics and a lack of playmaking savvy. He'll need to be a completely different player next season to see his potential climb again.
Organizational Depth Chart
| | | |
| --- | --- | --- |
| Left Wing | Center | Right Wing |
| Arseni Gritsyuk | Samu Salminen | Alexander Holtz |
| Nolan Foote | Tyce Thompson | Dawson Mercer |
| Josh Filmon | Jaromir Pytlik | Fabian Zetterlund |
| Eetu Päkkilä |  Patrick Moynihan | Chase Stillman |
| Nikola Pasic | Aarne Talvitie |  Petr Hauser |
| A.J. Greer |  Artem Shlaine | Graeme Clarke |
| | Benjamin Baumgartner | Zakhar Bardakov |
| | Brian Pinho | Nathan Bastian |
| | |
| --- | --- |
| Left Defense | Right Defense |
| Luke Hughes | Simon Nemec |
| Shakir Mukhamadullin | Seamus Casey |
|  Ethan Edwards | Reilly Walsh |
| Daniil Orlov | Charlie Leddy |
| Kevin Bahl | Case McCarthy |
| Nikita Okhotyuk | Viktor Hurtig |
| Daniil Misyul | Artyom Barabosha |
| Michael Vukojevic | |
Goalies
Nico Daws
Jakub Málek
Tyler Brennan
Akira Schmid
Top 20 Fantasy Prospects
This section is intended to paint a picture of the New Jersey Devils prospects whose current trajectory projects them making the most positive fantasy impact at the time that they reach the NHL. Arrival date and NHL certainty have been taken into consideration. However, a player's potential upside is the most important factor in determining this list.
Luke Hughes
Simon Nemec
Alexander Holtz
Dawson Mercer
Arseni Gritsyuk
Seamus Casey
Fabian Zetterlund
Nolan Foote
Shakir Mukhamadullin
Samu Salminen
Nico Daws
Ethan Edwards
Chase Stillman
 Tyce Thompson
Daniil Orlov
Graeme Clarke
Charlie Leddy
Josh Filmon
Daniil Misyul
Jakub Málek
Thanks for reading — follow me on Twitter @HadiK_Scouting for more prospect news  and scouting reports!
LATEST RADIO & DRAFTCASTS