September 32-in-32: Boston Bruins
Peter Harling
2022-09-18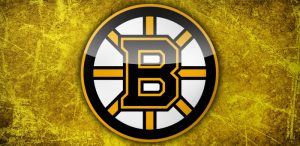 Welcome to the September 2022 edition of the DobberProspects 32-in-32 Series. This month, we are diving into the depth of each organization, looking at their recent graduates, risers, fallers and top-20 prospects.
The window to win is open for the Boston Bruins. It has been open for a long time and during their current run as a contender the team has spent plenty of prospect and draft capital to remain competitive.
The price has taken a toll on the prospect pipeline and the Bruins are very shallow on youth coming down the pipe. The roster will welcome back veterans Patrice Bergeron and David Krejci for likely one more kick at the can.
Some of the younger players will get a good look to start the season as both Brad Marchand and Charlie McAvoy will be sidelined to start the season for the first few months. Look for players such as Jack Studnicka and Jack Ahcan to try to seize the opportunity to make an impression with the injury absences of Marchand and McAvoy.
With only having two first round picks in the past five Drafts and some miss picks in the past ten years such as Malcolm Subban, Zack Senyshyn, Jakub Zboril, and Urho Vaakanainen the Bruins have started looking to free agency as well to bolster their prospect depth. Georgi Merkulov, Marc McLaughlin, Vinni Lettieri, Jack Ahcan, and Brandon Bussi are some more recent examples of this.
Graduating Players:
Jack Studnicka, C/W – This is by all accounts a make-or-break season for Studnicka. With David Krejci leaving to play in Europe last year, the door was wide open for Studnicka to walk into the Bruins second line center position. He was given the opportunity but in 15 games with the Bruins he was held goalless and only managed three assists. His AHL numbers are good with 96 points in 117 career games, but he just has not been able to put it together at the NHL level. He is no longer waiver exempt so if he is not able to make an impact on the NHL roster this fall, he could be moving elsewhere. It's now or never for Studnicka.
Jack Studnicka is in a weird place right now as he hasn't been able to fully make the NHL jump, but just quietly produced at a career-high pace in the AHL last season. Studnicka, No. 23 in black, is seen here playing smart, disciplined 4-on-4 hockey with a nice steal. #NHLBruins pic.twitter.com/5yvRBWVw3d

— Bruins Network (@BruinsNetwork) May 21, 2022
John Beecher, C/LW – Big John had a great junior year in Michigan after a difficult sophomore year where he was limited to just 16 games. Beecher played a third line, shut down role for the Wolverines in their run to a big ten Championship. Beecher produced modest offensive numbers with Michigan of six goals and 15 points in 34 games behind their big offensive weapons of Matty Beniers, Kent Johnson, Brendan Brisson and so on. After their season concluded he signed and played in the final nine games with Providence in the AHL where he flashed some offensive upside with five points in nine games. Beecher will play his ro