September 32-in-32: Nashville Predators
Curtis Rines
2022-09-18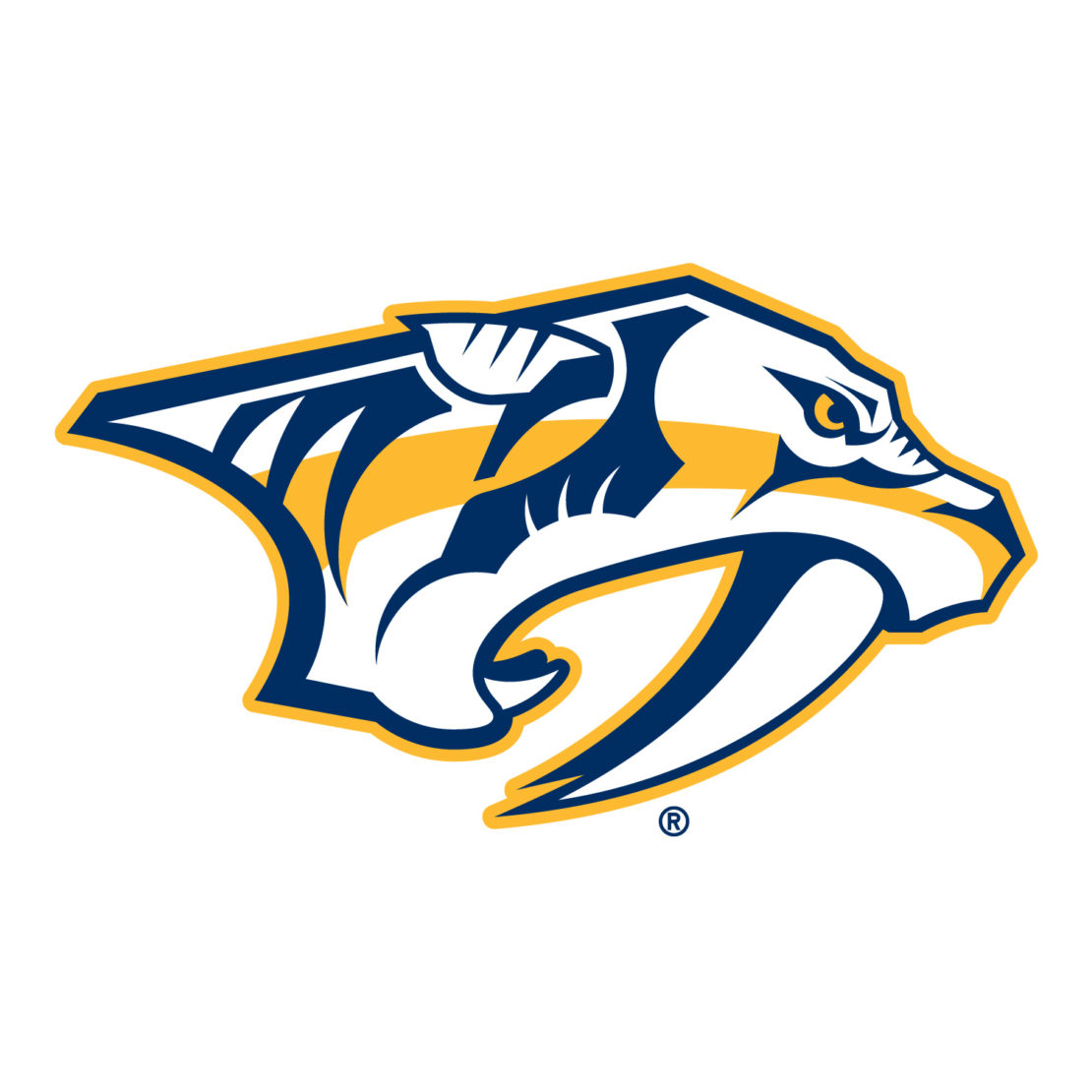 Welcome to the September 2022 edition of the DobberProspects 32-in-32 Series. This month, we are diving into the depth of each organization, looking at their recent graduates, risers, fallers and top-20 prospects. 
It has been a reasonably busy off-season for the Predators. After re-signing franchise cornerstone, Filip Forsberg, signing top-six winger Nino Niederriter, and acquiring two-time Stanley Cup champion Ryan McDonagh, it is hard to ignore the tidy work that General Manager David Poile has done this summer.
This could arguably be the most talented Predators' roster in a few seasons with a solid all-around forward group, even if it may lack some star power. Add on a deep blueline and a Vezina contender between the pipes, and Nashville should be viewed as a playoff team. 
The forward core seems to be set beside a few roster spot battles in the bottom-six that should continue through training camp, but here is my prediction of what it may look like come opening night:
Forsberg – Granlund – Duchene
Niederreiter – Johansen – Tomasino
Trenin – Sissons – Jeannot
Tolvanen – Glass – McCarron
The fourth line definitely holds some intrigue because John Hynes will have a tough time splitting up the third line, known to some as the "Herd Line." However, do you really want to of your better young players in Eeli Tolvanen (age 23), and Cody Glass (age 23), both stapled to the fourth line? It's no secret that Tolvanen's name has been thrown around in trade discussions, and if he is not trending upwards by opening night, it would not be a surprise to see him move on.
Poile seemed determined to add depth to the entire organization, and that is prevalent when looking at some of the other forward options that will be battling for a spot on the NHL roster:
Zach Sanford, Kiefer Sherwood, Thomas Novak, Mark Jankowski, John Leonard, and Cole Smith
My favourite out of the group is Zach Sanford, who is an underrated passer and I think would fit nicely on the fourth line depending on who ends up where.
If you thought the forward core was set in stone, the blueline is even more locked up. The actual pairings remain to be seen, but the seven defensemen at the NHL level are pretty clear:
Josi – Ekholm (LH)
McDonagh – Carrier
Lauzon – Fabbro
Borowiecki
The next best option in the minors is probably Kevin Gravel which shows the seven listed here are pretty straightforward and above the other options in the system. 
One name to keep an eye on in terms of blue liners is Marc Del Gaizo. The 22-year-old became a favourite for Milwaukee Head Coach Karl Taylor last season and is arguably one of the biggest reasons that the organization was okay with letting David Farrance leave in free agency.
Between the pipes, the starter is apparent, with Juuse Saros leading the way, but there remains some intrigue regarding the backup role. After an impressive playoff performance, it seemed Connor Ingram would be given the understudy role behind Saros heading into the 2022-23 season. That was all flipped upside down when the Predators signed former Blackhawks netminder Kevin Lankinen to a one-year deal. 
Lankinen had a below-average season in Chicago, posting a measly .891 save percentage but was alright in his rookie season with a .909 across 37 games played. He provides some insurance in the crease, but I do not think he is guaranteed that backup job until he proves himself during training camp and the upcoming exhibition games. For now, he can be penciled in as the backup on paper:
Saros
Lankinen
Ingram
With all of the movement at the NHL level, how does this affect the prospects within the organization? An already solid farm system had a couple of significant additions through the draft but also lost a former top blueline prospect in David Farrance, who seemingly fell off a cliff in the eyes of the front office. 
With some key graduates, additions, and departures, there have been a lot of moves to keep up with for Nashville's prospect pool. In today's edition of DobberProspect's September 32-in-32, we will take a detailed look at the Predators' farm system holds, both short-term and long-term. 
Graduates
During his rookie season, Tomasino was one of the Predators' most impressive youngsters in relatively limited ice time. The 21-year-old scored 11 goals and 32 points in 76 contests while primarily playing on the fourth line until later in the season. With a hole on the right wing in Nashville's top-six, it seems like it could be Tomasino's to lose. His blend of speed and skill makes him a consistent scoring threat, while he is also solid in his own end. Among qualified forwards on the Predators, Tomasino had the second-best expected goals against per 60 with a rate of just 2.09. Obviously, we will wait and see how that rate changes over an entire season against the improved competition, but it is still a promising sign.
Jeannot had an outstanding rookie season with the Predators. He was a nuisance to play against, finishing with a league-leading 14 fighting majors, but he also knew how to create offense. Jeannot finished fourth in team goal scoring with 24. His 19.4% shooting percentage should not be sustainable moving forward, but if he can continue to cause havoc on the ice while sticking around the 20-goal, 40-point plateau, he will be a crucial player in the Predators' core moving forward.
Risers
Evangelista was one of junior hockey's best forwards last season. The London Knights captain finished with 111 points in 62 games, with 55 of those being goals. He was a threat from every area of the ice and looked like he was going to score anytime he had the puck. Evangeslita's upside at the pro level is difficult to project, considering he does not have one standout skill but instead an overall sound skillset. He should have no issue becoming a top-nine winger at the NHL level, but if he can find the right groove when transitioning into the pro game, he has the scoring ability to be a complimentary piece in the top-six.
As mentioned earlier in the article, Del Gaizo slowly became a big piece of Milwaukee's lineup this past season. Averaging around 18 minutes a night, he usually played the third-pair and some powerplay time, but by the end of the season, Head Coach Karl Taylor seemed to have no issues moving him into the top-four. Del Gaizo has been a consistent scoring defenseman his entire career, so it will be intriguing to see what he can do with 20+ minutes a night in the AHL. He should be penciled in on the left side of the second-pair behind Kevin Gravel but do not be surprised if he earns himself more and more ice time as the season progresses.
Fallers
To set the record straight, it was challenging to find a standout "faller" that still remains in the Predators' organization, so it made sense to talk about the most significant departure from the system. Once seen as the top blueline prospect in the entire organization, Farrance trended down in the eyes of the front office the whole season. He didn't have a bad season when you look at his production and consider his ice time, but Milwaukee's coaching staff seemed to find issues in his game that they could not fix. Farrance finished the season with just 50 games played and did not see a second of ice time during the playoffs. Carolina's system is one of the best spots he could have landed for his development. Still, as he is only on an AHL deal, Farrance is not guaranteed anything until he can earn another NHL contract.
Organizational Depth Chart
(Combination of NHL readiness and upside)
| | | |
| --- | --- | --- |
| Left Wing | Center | Right Wing |
| Zachary L'Heureux | Fyodor Svechkov | Phil Tomasino |
| Egor Afansayev | Cody Glass | Joakim Kemell |
| Tanner Jeannot | Adam Ingram | Luke Evangelista |
| John Leonard | Juuso Parssinen | Cole O'Hara |
| Isak Walther | Jachym Kondelik | Markus Nurmi |
| Gunnarwolfe Fontaine | Alexander Campbell | Simon Knak |
| Cole Smith | Tommy Novak | |
| Navrin Mutter | Jimmy Huntington | |
| | Benjamin Strinden | |
| | Chase McLane | |
| | |
| --- | --- |
| Left Defense | Right Defense |
| Anton Olsson | Kasper Kulonummi |
| Marc Del Gaizo | Ryan Ufko |
| Adam Wilsby | Luke Prokop |
| Spencer Stastney | Jack Matier |
| Graham Sward | Roland McKeown |
| Semyon Chistyakov | Vladislav Yeryomenko |
| | Luke Reid |
Goalies
Yaroslav Askarov
Connor Ingram
Devin Cooley
Tomas Vomacka
Ethan Haider
Konstantin Volkov
Top 20 Fantasy Prospects
This section is intended to paint a picture of the Nashville Predators prospects whose current trajectory projects them making the most positive fantasy impact at the time that they reach the NHL. Arrival date and NHL certainty have been taken into consideration. However, a player's potential upside is the most important factor in determining this list. 
Yaroslav Askarov

Phil Tomasino

Joakim Kemell

Fyodor Svechkov

Zachary L'Heureux

Tanner Jeannot

Luke Evangelista

Kasper Kulonummi

Cody Glass

Ryan Ufko

Egor Afansayev

Adam Ingram

Anton Olsson

Marc Del Gaizo

Jusso Parssinen

Connor Ingram

Cole O'Hara

Adam Wilsby

Jachym Kondelik

Isak Walther
Thanks for reading! Follow me on Twitter, @curtis_rines for more Predators updates!
Curtis Rines
LATEST RADIO & DRAFTCASTS