NHL Prospects and Draft Eligibles at the 2022 World Championships
Eetu Siltanen
2022-06-03
I was fortunate to attend the IIHF Men's World Hockey Championships in Tampere over the last couple of weeks and there were several good young prospects to get a look at this year, including five 2022 draft eligibles! Here are my reports from the most relevant NHL-affiliated prospects in the tournament. Please note that all the reports are only based on the showing in this tournament, not the past of the players.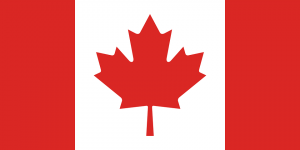 #93 Kent Johnson (CBJ) / 10 GP – 4 G, 3 A, 7 PTS – 0 PIM, -1
C-W / 6'1″ – 168 lbs / 2002-10-18 / left
Kent Johnson had a positive showing in the tournament and he was the prospect I was probably the most excited to see live for the first time. Johnson's game was an absolute joy to watch as it is heavily based on skill, craftiness, and creativity. While he spent most of the tournament on the fourth line, averaging only a bit more than 13 minutes of ice time per game, he ran his team's second powerplay unit very well and notched seven points in 10 games. He moves well on the powerplay, is very deceptive with his decision-making, and has the ability to either shoot the puck or give great passes. While Johnson isn't the fastest skater, he can carry the puck in transition with his head up, controlling the puck very well utilizing his skill. After zone entries, he is creative and deceptive with his decisions and loves to challenge defenders. His puck skills are elite and he can pull off amazing skill moves, like his lacrosse move against Denmark – which was unfortunately blocked by a Danish player. With his skill level, Johnson has the ability to deke out opposing players and he is hard to knock off the puck as he is great on his edges and has a solid frame that he can utilize pretty well. Johnson often goes for fancy, skill-oriented decisions and needs to learn when to simplify. While he has a solid shot, he is not really a huge shooting threat as he's definitely more of a playmaker who creates chances.
Like I mentioned, this was a positive showing from Johnson and he gained some great experience from solid competition at the international level. I think Johnson will be a part of the Blue Jackets' forward group next season and going forward he definitely has the upside to become a great top-six forward. While he is still a bit raw in some aspects of the game, I think he is definitely a guy who could run an NHL powerplay, and I can't help to think that with his playmaking, he and Patrik Laine would be a pretty great combination.