NHL Prospects and Draft Eligibles at the 2022 World Championships
Eetu Siltanen
2022-06-03
I was fortunate to attend the IIHF Men's World Hockey Championships in Tampere over the last couple of weeks and there were several good young prospects to get a look at this year, including five 2022 draft eligibles! Here are my reports from the most relevant NHL-affiliated prospects in the tournament. Please note that all the reports are only based on the showing in this tournament, not the past of the players.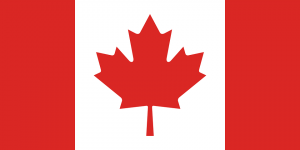 #93 Kent Johnson (CBJ) / 10 GP – 4 G, 3 A, 7 PTS – 0 PIM, -1
C-W / 6'1″ – 168 lbs / 2002-10-18 / left
Kent Johnson had a positive showing in the tournament and he was the prospect I was probably the most excited to see live for the first time. Johnson's game was an absolute joy to watch as it is heavily based on skill, craftiness, and creativity. While he spent most of the tournament on the fourth line, averaging only a bit more than 13 minutes of ice time per game, he ran his team's second powerplay unit very well and notched seven points in 10 games. He moves well on the powerplay, is very deceptive with his decision-making, and has the ability to either shoot the puck or give great passes. While Johnson isn't the fastest skater, he can carry the puck in transition with his head up, controlling the puck very well utilizing his skill. After zone entries, he is creative and deceptive with his decisions and loves to challenge defenders. His puck skills are elite and he can pull off amazing skill moves, like his lacrosse move against Denmark – which was unfortunately blocked by a Danish player. With his skill level, Johnson has the ability to deke out opposing players and he is hard to knock off the puck as he is great on his edges and has a solid frame that he can utilize pretty well. Johnson often goes for fancy, skill-oriented decisions and needs to learn when to simplify. While he has a solid shot, he is not really a huge shooting threat as he's definitely more of a playmaker who creates chances.
Like I mentioned, this was a positive showing from Johnson and he gained some great experience from solid competition at the international level. I think Johnson will be a part of the Blue Jackets' forward group next season and going forward he definitely has the upside to become a great top-six forward. While he is still a bit raw in some aspects of the game, I think he is definitely a guy who could run an NHL powerplay, and I can't help to think that with his playmaking, he and Patrik Laine would be a pretty great combination.
Johnson's goal vs. Switzerland, where he takes the puck coast-to-coast and uses his creativity to score off a dead angle.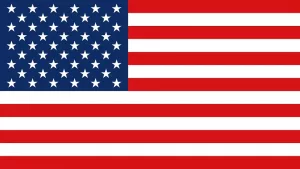 #43 Luke Hughes (NJD) / 10 GP – 1 G, 3 A, 4 PTS – 0 PIM, +0
LHD / 6'2″ – 185 lbs / 2003-09-09 / left
Many prospects had a positive showing in this tournament but unfortunately, Luke Hughes wasn't really one of them. The Devils' fourth overall pick in 2021 had some solid flashes offensively but struggled on the defensive side and with the overall pace. However, he gained some great experience at the men's international level and now probably knows better where he is going with his development. Hughes is an offensive-minded defender with strong puck skills, and he routinely supported USA's offense in the tournament. He is good on his edges and gets to good top speed but lacks foot quickness, which was apparent, especially in the defensive zone as from time to time, he had trouble keeping up with fast forwards. On the breakout, he can give good passes, however, turned the puck over way too many times in this tournament, leading to goals against as well. He had secondary powerplay time as a blueliner which was pretty good, as was his offensive zone blue line game at even strength. Defending the rush, Hughes did a solid job but not consistently enough as he gave too much space to the attacking player from time to time and was walked multiple times. Along the boards, Hughes is still very raw physically and it was a problem many times in the tournament.
As mentioned, this wasn't a great tournament for Hughes but he got great experience, especially when USA only had four healthy defenders in the last games of the tournament. He, however, had a great season at the University of Michigan and I believe he is going back there, which should be good for his development. While he has plenty of upside, he is still definitely not ready for constant NHL action.
Hughes' only goal in the tournament, a nice breakaway finish in OT against Austria.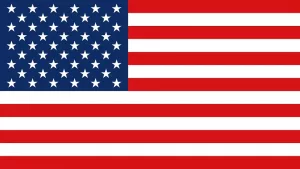 #59 Ben Meyers (COL) / 10 GP – 4 G 4 A 8 PTS – 2 PIM, +6
C / 5'11" – 194 lbs / 1998-11-15 / left
Meyers had a strong tournament, as he was able to notch 8 points in 10 games and finish with a plus-6-rating. His face-offs statistics were also great, more than 56 % over the tournament. He was one of the most reliable forwards for team USA. Meyers' game is versatile as he has strong all-around toolkit. He doesn't have much negatives in his game but doesn't shine in any particular area either. He's a solid skater with strong posture and with that combined with solid puck skills he is able to protect the puck well. He isn't a huge shooting threat but can produce "dirty" points, in example from the net-front battles and re-directions. He showed really good passing vision a few times and plays a really solid offensive zone game. Meyers goes to tight spaces, is ready to battle hard and sacrifice his body, and is a real honest worker.
I think Meyers has a relatively high NHL certainty, while I don't see him having a very high upside. As mentioned, he plays a very solid all-around game, and I could see him becoming a very reliable bottom-6 center with occasional point production. I also see that he could be a good penalty killer, and who knows, maybe even play net-front in powerplay.
I liked this goal from Meyers against the Great Britain a lot. He controls the puck and fight the stick lift with strong sticks and makes a nice give-n-go play with the defender for a tip-in goal.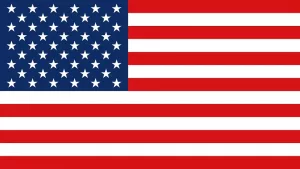 #26 Sean Farrell (MTL) / 10 GP – 2 G, 4 A, 6 PTS – 4 PIM, +2
W / 5'9″ – 174 lbs / 2001-11-02 / left
I was waiting for a strong showing from Farrell after he had a great Olympics for Team USA. Unfortunately, he didn't have the biggest of roles in this tournament and he wasn't one of the leading players. He did gain some great experience at the tournament and showed some good flashes of skill, notching six points in 10 games. Farrell has a very good offensive toolkit; he has fast feet and great speed combined with great puck skills, notably in tight spaces. He can move the puck on the offensive zone cycle and off the rush, possessing great vision. Farrell has a good ability to read the game and find space in the offensive zone, helping him to earn good shooting chances in the slot. He has good pace to his game and some nice offensive craftiness with the puck. He got 21 shots in the tournament, 18 of them being on goal, showing off his quick release. Farrell's physicality and ability to battle for contested pucks still need to improve and as he is just 5-9, that will probably never be one of his strengths. However, I like that he competes hard and doesn't give up easily, and with his foot speed he can compensate for that lack of size a little bit.
Farrell is still a pretty raw forward and will still need a lot of development to become a consistent NHL producer for the Canadiens. If he reaches his potential, I could see Farrell becoming a top-nine forward, even a second line playmaking winger.
Farrell's goal against Finland. He controls the puck very well off the cycle, and shoots an excellent, quick wrist shot top corner.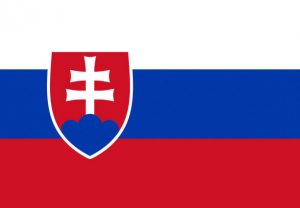 #20 Juraj Slafkovsky (2022) / 8 GP – 3 G, 6 A, 9 PTS – 2 PIM, +1
W / 6'4″ – 218 lbs / 2004-03-30 / left
Slafkovsky had a terrific tournament as he was easily the best prospect and Slovakia's best player, notching three goals and six assists in eight games. After such a strong showing, the 2022 draft-eligible is now even considered a first overall pick on some public lists. Slafkovsky's biggest strengths; puck skills, control, and protection were strongly on display the whole tournament. He was able to carry the puck up in transition way more than in any Liiga games that I've seen from him this season. He made incredible rushes and was able to execute great skill moves, including the one in the GIF below. He plays with great confidence and loves to challenge the opponent's defenders. What I love in his game is his ability to be creative off the rush while finding ways to find open passing lanes, such as hook passes under the stick of a defender. Slafkovsky's skating has improved a lot throughout the season and in this tournament, he didn't have any problem keeping up with the high pace. In the offensive zone, he was able to create chances as he protected the puck very well with his strong body and has the awareness to know where his teammates are going, constantly looking over his shoulders. While two of his goals came from close range, Slafkovsky is also a scoring threat with his great wrist shot, which he showed on his goal against Switzerland.
Slafkovsky seems to always get a huge confidence boost when playing for Slovakia. While his points came against weaker countries, he also played well against Canada, which already was a team full of NHLers. I believe that Slafkovsky already was pretty high on most lists, but after this tournament, I'm not even surprised to see him at first on some. For me, he's a top-two pick who has huge upside and potential to become a real point producer in the NHL.
Slafkovsky showing his great puck skills with this rush against Kazakstan.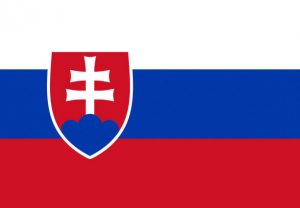 #5 Simon Nemec (2022) / 8 GP – 1 G 5 A 6 PTS – 2 PIM, +2
RHD / 6'1″ – 192 lbs / 2004-02-15 / right
Nemec had a solid showing for team Slovakia. While this tournament showed that at a high pace game, Nemec still has minor problems as he needs more quickness and explosiveness in his legs, he also played with great poise and a lot of confidence –  which is a good thing – but unfortunately led to a few bad turnovers as well. The 6-foot-1 defender plays an offensively-minded, but solid two-way game and excels at both ends of the ice. And while he made some mistakes and had some minor problems – which is totally understandable for a 18-year-old at this level – he also flashed his great all-around toolkit with nice plays at the both ends of the ice. He notched 6 points and was able to support his team's offensive game, as most of his points came because of his great offensive zone on-puck game – diligent shooting and good puck moving. He also made multiple nice defensive plays, mostly using his stick very well – in which he is very strong at. Nemec's hockey sense is also always on display as he shows great reads, in example pass interceptions. I think as he is a very smart player, he realized that he had to simplify as the level of the game got much higher compared to club level, which I think he did pretty well apart from a few mistakes and turnovers.
While Nemec wasn't as impressive as Slafkovsky, he still had a pretty good tournament. I definitely still think he's a top-10 prospect in this summer's NHL Draft, being the best defender along with David Jiricek. If he reaches his potential, his NHL upside is a top 4-defender with powerplay running ability and potential to produce points as well.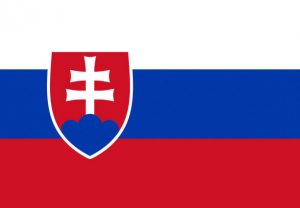 #10 Adam Sykora (2022) / 6 GP – 2 G, 1 A, 3 PTS – 0 PIM, +2
W / 5'10" – 172 lbs / 2004-09-07 / left
Adam Sykora was the youngest player in the tournament and is just a couple of weeks from being a 2023 draft-eligible. While his role in the tournament was pretty small and he only notched about nine minutes of ice time per game, his showing in the tournament was positive. Sykora is a speedy winger with a solid offensive toolkit who plays at a high pace, utilizing his great footwork. His effort is great in all zones and it seems that his energy never runs out. He lacks high-end skill but he flashed some nice on-puck game as well and was able to score two nice goals. He is not a big player but he is definitely not afraid of physical play and with his relentless effort, he is pretty solid in puck battles. As I mentioned, Sykora won't be a producer in the NHL but he created a few nice scoring chances in the tournament. He also flashed good hand-eye coordination with a couple of nice deflections, one ending up in a goal for them against Finland in the quarterfinal.
Sykora hasn't been ranked very high as 44th is the highest I've seen him on public lists. However, I think he could become a good, energetic third liner in the NHL if he reaches his potential and because of that, I'd see him as a second-round – third at the latest – pick. I believe that he could produce some points but he's definitely not a top-line talent and I don't see him playing on the powerplay in the NHL. As a penalty killer, he might have use.
Sykora flashes his quick wrist shot to beat Italy's goalie.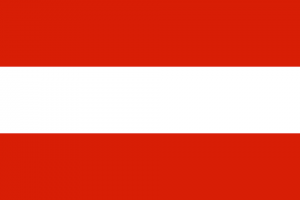 #24 Marco Kasper (2022) / 7 GP – 0 G, 2 A, 2 PTS – 0 PIM, +1
C-W / 6'1″ – 187 lbs / 2004-04-08 / left
Kasper had a positive showing in the tournament, being one of the best forwards for Team Austria. While he didn't score any goals and only notched two assists in seven games, he was able to generate scoring chances for both his teammates and himself. He doesn't shine as a shooter and isn't really much of a scoring threat. What stands out of his game immediately is his relentless effort in all zones. His skating is a bit clunky but he has fast feet and gets to good top speed. His awareness on defensive zone exits stood out many times, as he showed patience and nice perception to not hurry with the puck but instead find a way to carry it out of the defensive zone. He is good at carrying the puck up the ice in transition and has good puck skills to keep it away from the defenders. His high-end hockey sense helps him to position himself well in the offensive zone and he is good at reading the game. As mentioned, his ability to create chances in the offensive zone is also good. He has a lot of pushback and battles hard at the front of the net, as well as along the boards. He is not the most dynamic with pulling off skill moves but shows them from time to time effectively. While he has strong hockey IQ, he sometimes could find more simple on-puck decisions as sometimes he is a bit too ambitious with some plays and ends up losing the puck. While he has solid size, he still has some "junior physicality" and he lacks some balance as he was knocked off the puck pretty easily a few times.
Kasper had a good season for Rögle in the SHL as well and this tournament just strengthened his draft stock, as I think he would be a solid pick late in the first round. I see the lack of Kasper's goal-scoring ability and high-end skill as a factor that could drop him out of the top-20. In the second round, I would see him as a great pick, as I could see him becoming a good playmaking, two-way, middle-six forward.
Kasper's nice assist against USA, where he shows his good skating ability, puck control, and passing vision.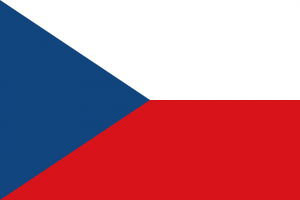 #5 David Jiricek (2022) / 5 GP – 1 G, 1 A, 2 PTS – 0 PIM, -1
RHD / 6'3″ – 190 lbs / 2003-11-28 / right
Jiricek had a very tough tournament. The 2022 draft-eligible defender played five games and was scratched in the other five games the Czechs played. While Jiricek was good on the breakout, making great first passes, his puck handling wasn't reliable at all. He couldn't control bouncing pucks at the offensive zone blue line and caused breakaways against his team. He can complete great passes under pressure as well, but in this tournament, he had problems with those as well. Jiricek has a very hard shot, and he managed to score one nice goal with a cannon of a shot. He is usually very good at the offensive zone, but didn't really find that gear in this tournament at all. Usually he battles very well and controls the gap pretty nicely when defending the rush, but here he had some problems with those things as well. Obviously when having very little playing time, you don't have the rhythm either. Jiricek also just came back from injury and while he didn't do that well, this tournament definitely was a good experience for him.
Jiricek has shown great potential the whole season and while his showing in this tournament wasn't that good, I think he still is a top-10 pick, and the best defender available along with Simon Nemec. Even though in this tournament he couldn't find it, his offensive zone game has been very good the whole season, as he has the ability to control the offensive zone blue line and score goals with his great shot. Like Nemec, Jiricek's NHL upside is a top-4 defender with ability to play powerplay.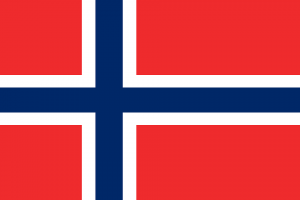 #76 Emil Lilleberg (ARZ) / 7 GP – 0 G, 0 A, 0 PTS – 4 PIM, -3
LHD / 6'2″ – 192 lbs / 2001-02-02 / left
Lilleberg was playing on Norway's top pairing the whole tournament and I think his showing was pretty positive, considering that their team only won two games of their seven in the tournament and finished with a minus-14 goal difference. Lilleberg has above-average size and is a defensive-minded blueliner who plays a simple game with minimal mistakes. While he supported his team's offense in this tournament, he is not a player who scores points for your team and doesn't shine in the offensive zone, but is relatively reliable in his own end, with and without the puck. His puck handling is solid for a defender his size, and he can move the puck well with quick decisions on the breakout, as long as he keeps it simple. He also looked solid at retrievals and didn't stress under pressure. He has a good reach and he controls the gap well. He also threw a few pretty hard hits and was tough in front of the net. His skating is pretty good for a player his size while his overall mobility, especially quickness, needs improvement if he wants to see any NHL action.
Lilleberg showed solid potential and I wouldn't be surprised if the Coyotes signed him before his rights run out. However, he would definitely have to show his worth in the AHL first, and if he sees any NHL action in his career, his upside is a bottom-four, defensive-minded defender.
Free Agents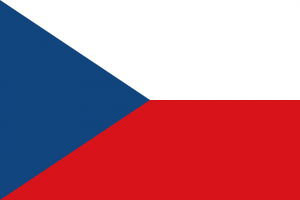 #95 Matej Blümel (UFA) / 10 GP – 4 G, 4 A, 8 PTS – 0 PIM, +4
W / 6'0″ – 198 lbs / 2000-05-31 / left
Blümel was drafted by the Edmonton Oilers in 2019 (fourth round) but was never signed. He only had a two-year signing window as he was drafted from the USHL. In this tournament, he looked like a very possible free-agent target for many teams. Blümel was definitely one of the best young players in the whole tournament, and was one of Czechia's leading forwards, notching eight points in 10 games without powerpaly time and averaging just 15:14 of ice time. His game is based on his great speed and he is electric and slippery, with and without the puck. He can utilize his speed to get behind the opponent's defense and had multiple breakaways in the tournament. Blümel doesn't have the smoothest hands and he's not the guy who makes the flashiest skill moves but he can control the puck well in speed and also in tight spaces. His energy is great in all zones and in the offensive end, he constantly stays moving and looks for free space. He can create some chances and finish from in close, but he is not your first line producer. He could work on his patience and decision-making a bit, though neither of them were bad.
Blümel looked very promising in the tournament, and I'm sure that some NHL team will sign him after this showing. I think he has the potential to be a really solid third liner in the NHL if he reaches his potential. Blümel's not a powerplay player but he could be a penalty killer.
Blümel's breakaway goal against Team USA where he shows great foot speed and puck control.
Other NHL-affiliated prospects of the Worlds 2022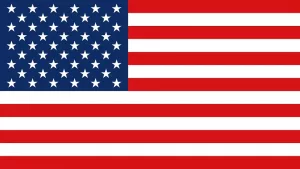 #7 Nick Blankenburg (CBJ) / Blankenburg had a solid start for the tournament, but he was injured and played only four games and was held off the scoresheet. He showed a good on-puck game and was strong on the offensive zone blue line. His offensive support was strong and on breakouts, he made clean passes. He was impressive at retrievals, utilizing his good footwork. He needs to work on his defensive game and bulk up, as his smallish figure limits his defensive game and ability to battle with bigger opponents. However, I could see Blankenburg being a part of the Blue Jackets' defensive core next season, even though gaining some experience in the AHL wouldn't hurt him.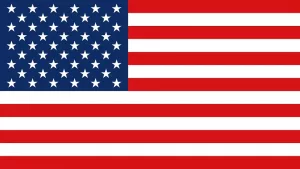 #34 Thomas Bordeleau (SJS) / Bordeleau had a pretty small role for Team USA as he played in only eight games and was scratched in two. He averaged a bit over nine minutes of ice time and notched two goals. What I liked in his game was his overall quickness as he has both very fast feet and hands to go along with great edges. He has eilite puck skills but unfortunately, his 5-10 frame was a problem along the boards. He doesn't really seem to enjoy the physical game which could be a problem in the North American style. I think Bordeleau has solid upside to become a good playmaker, but he probably should play at least the next season in the AHL, developing his battle game and physicality.
#66 Nils Åman (COL) / The Avalanche's 2020 sixth-round pick had a small role on Sweden's team. He notched two assists in seven games. He has size, good reach, and puck protection ability but didn't impress me at all. He created some chances and showed a solid defensive zone game, but was mostly invisible. Åman is still only 22 years old, but I don't see his chances of becoming an NHL player as being very high.
LATEST RADIO & DRAFTCASTS