September 32-in-32: Boston Bruins
Chris Mazza
2021-09-04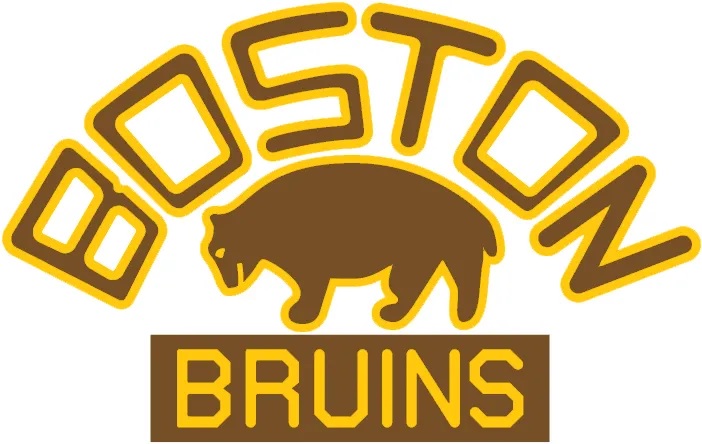 Welcome to the September 2022 edition of the DobberProspects 32-in-32 Series. This month, we are diving into the depth of each organization, looking at their recent graduates, risers, fallers, and top-20 prospects.
*********************
The theme of the August edition of this series was that of change for the Boston Bruins. They will see new faces at several important positions, while also adding a new top prospect to the organization's depth chart. Despite these changes, the team is still poised to be one of the most competitive teams in the league this season, and returns with one of the best top lines in hockey. This article will recap any additional news from the last 30 days, while also exploring the organization's graduates at various levels, risers and fallers, and a ranking of the team's top 20 prospects.
Offseason Updates
The biggest development for the Bruins in the last month was the signing of first-rounder Fabian Lysell to his entry-level contract. The talented winger will be making the immediate jump to North America for the 2021-2022 season. His likeliest destinations will be Providence or the Vancouver Giants of the WHL, but given his skill level and the fact that he already has pro experience, he could certainly surprise during training camp and earn himself an NHL roster spot.
Restricted Free Agents
Callum Booth (G)
The only RFA signing since last month's article, Booth agreed to terms on a one-year, $750,000 deal. This is mostly a depth move for the team, as the 24-year-old is on a lower rung of the Bruins' goaltending depth chart. Even so, he has several years of pro experience and will help Boston's AHL affiliate to be more competitive, which is ultimately good for the development of prospects at all positions.
Zach Senyshyn (RW)
Senyshyn is the team's lone remaining RFA, and was tendered a qualifying offer prior to the offseason deadline. He was given a one-year, two-way deal last offseason, and a similar contract will likely be the end result this time around. The former first round pick was able to manage better consistency in a shortened AHL season, but has just 14 career NHL games under his belt and has yet to prove that he can earn full-time minutes at the next level. He will almost certainly begin 2021-2022 in Providence, but should earn sporadic playing time in Boston whenever the team needs to fill a hole in the lineup.
Unrestricted Free Agents
Tuukka Rask
Rask is the last remaining impact UFA that the team could (and likely will) re-sign. He has previously stated his desire to remain in Boston, and while that almost certainly will be the end result. The emergence of Jeremy Swayman, and the signing of established starter Linus Ullmark, at least leads to some debate whether there is room for him on the 2021-2022 roster. When push comes to shove, Swayman can be sent to the AHL with no risk of losing him to another team, while Ullmark and Rask would ultimately make an excellent tandem as well. If the former NCAA star continues to improve on last year's breakout performance, however, it would make it quite difficult to justify playing him anywhere but Boston. The truth is that this question does not need to be answered for quite some time, as Rask recently underwent major hip surgery and will miss most of the upcoming season. Regardless of how this situation plays out, Boston appears to be quite secure in goal for the foreseeable future.
Development Camp
The Bruins offseason development camp returned in early August after being cancelled last year due to the COVID-19 pandemic. In an interview with NHL.com, GM Don Sweeney mentioned that this year's camp was more about learning the off-ice habits of certain players, and developing a relationship with some of the organization's newest members. He also noted that this gave the management team a chance to determine where certain players are in their development trajectory, and what opportunities exist to continue their progress.
One player that has had many eyes on his development is former first round pick John Beecher. The big center has posted modest numbers in two years playing for Michigan, but saw his 2020-21 season cut short due to injury. His skating has always been one of his greatest assets, and was on display at August's camp. The upcoming campaign will be vital for Beecher, as the team will be watching closely to see how he responds after a tough year. He has the advantage of playing on one of college hockey's most talented teams, and will have a very good shot at a national title in what could be his final season in the NCAA.
Two other notable prospects that had solid camps were 2020 draft picks Mason Lohrei and Trevor Kuntar. Both have progressed well in their short development time since being drafted, and Kuntar impressed with the nicest goal during the on-ice sessions.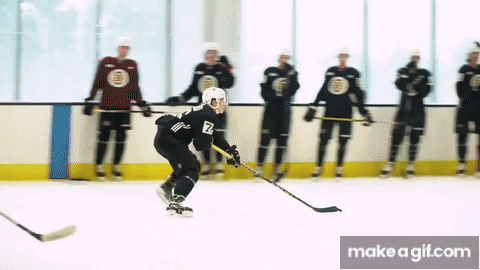 What to Watch For
Outside of Tuukka Rask's uncertain future with the team, the Bruins have done a good job of filling their roster holes this offseason. Head coach Bruce Cassidy noted that Charlie Coyle will likely have the first opportunity to fill in the vacant position of second-line center, however the team does have several options if he does not become the ideal fit. Promising young forward Jack Studnicka should be ready for a larger role in the NHL, while Nick Foligno and Erik Haula are also versatile players that have experience at both center and on the wing.
Graduating Players
RW – Fabian Lysell (SHL – NHL/AHL/WHL)
As mentioned earlier, Lysell will be making the immediate jump to North America, and will provide an injection of high-end skill into one of three potential lineups. He will join the team for training camp and from there, the organization will decide whether his development is best served playing in the NHL, AHL, or with the Vancouver Giants, who selected him 30th overall in the 2020 CHL import draft.
LD – Mason Lohrei (USHL – NCAA)
After a remarkable USHL season which saw him finish first among all blueliners in scoring by more than 10 points, Lohrei will be making the jump to college hockey to play with Ohio State University in 2021-2022. He also finished the year sixth among all skaters in scoring, and should provide an immediate impact with the Buckeyes in the NCAA. The Bruins selected Lohrei as an overager in the 2020 NHL Entry Draft, and he is already making it look to be a savvy pick.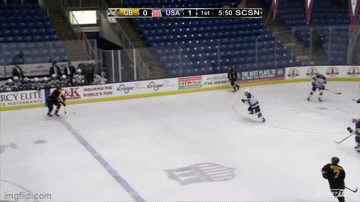 RD – Victor Berglund (SHL – NHL/AHL)
Berglund signed his entry-level contract in June of 2020, but remained in Sweden for the following campaign. This was likely a result of the AHL's uncertain status for their own 2020-2021 season, and it ultimately paid off as the young blueliner performed well with limited minutes in Sweden's top pro league. Now that the NHL/AHL are back to a more traditional schedule, look for Berglund join the Bruins organization, where he will likely spend 2021-2022 playing in Providence.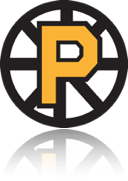 AHL to NHL Graduates
Last season was a bit of a 'coming out party' for the Bruins' prospect pool. Several players established themselves as NHL regulars, including the long-awaited arrival of Jakub Zboril, Jeremy Lauzon, and Trent Frederic. Others took major steps forward in their development, including recent draftee Mason Lohrei and breakout star Jeremy Swayman. Additionally, the team added the immense potential of Fabian Lysell, who becomes the Bruins most skilled prospect since David Pastrnak was drafted back in 2014.
Entering 2021-2022, Lauzon is now a member of the Seattle Kraken and Lysell will likely not see NHL minutes for at least another year. However, the emergence of the team's other young players has been vital in filling the roster holes that have been left by departing veterans. The Bruins also brought in several experienced players in free agency, which leaves only a handful of roster spots available for other homegrown prospects to make the NHL jump this season.
The following are the most likely candidates to take that leap and secure their place as NHL regulars during the upcoming campaign:
C – Jack Studnicka
Studnicka had a successful 2020-2021 season, but makes this list again as he was unable to establish himself as a full-time NHLer. He has also proven that he is too good for the AHL, so he remains one of the likeliest candidates to take the leap this year.
2021-2022 Potential Role: Second-line center
2021-2022 Likely Role: Top-nine forward
C – Trent Frederic
Playing in 42 NHL games last year, Frederic's physicality earned him a role in Boston, and it is likely what will keep him in the top league moving forward. He has jumped between the AHL and NHL before, so one more full season will be enough to officially graduate the former first round pick. He is not going to be your fantasy team's leading scorer, but can provide value in leagues that count PIM, hits and faceoffs.
2021-2022 Potential Role: Third-line center
2021-2022 Likely Role: Fourth-line center
RW – Oskar Steen
Steen has progressed nicely since being drafted in the sixth round of the 2016 draft, and while he is beginning to establish more consistency in the AHL, he likely needs more time to develop and would be considered a long shot to make the Bruins roster this season.
2021-2022 Potential Role: Bottom-six winger
2021-2022 Likely Role: AHL
RW – Karson Kuhlman
Kuhlman has bounced between the AHL and NHL since turning pro, but has not yet been able to establish himself as an NHL regular. He shows flashes of valuable tools, but has not commanded a spot in the lineup. After the team brought in several experienced top-nine forwards in free agency, Kuhlman's opportunity to seize a role becomes even smaller. He could surprise and finally take the leap this year, but he likely settles in as a fringe player, spending time in both leagues once more.
2021-2022 Potential Role: Top-nine winger
2021-2022 Likely Role: Fringe player
LD – Jakub Zboril
One of the better surprises of 2020-2021, Zboril earned himself a spot in the NHL lineup and more games than not, he proved that he belonged in Boston. He may not have been all over the scoresheet, but he managed to play sound defensively, which is all that can be expected from a player that had just two NHL appearances prior to last season. After a comical but consistent 19 points in each of his three AHL campaigns, Zboril is likely in the NHL to stay, if for no other reason than his requirement of passing through waivers before returning to the minors. The Bruins have a large collection of top-six defensemen, so another step forward will be necessary for him to officially graduate from prospect to NHL player.
2021-2022 Potential Role: Top-four defenseman
2021-2022 Likely Role: Bottom-four defenseman
LD – Urho Vaakanainen
Similar to Zboril, Vaakanainen looked fine in his minimal NHL appearances in 2020-2021. However, unlike Zboril, he does not require passing through waivers before being sent to Providence. For this reason, and because of the Bruins depth of top-six defensemen, the former first round pick is likely destined to spend another year splitting time between the AHL and NHL. His name has appeared in trade rumours in the past, so perhaps he ends up somewhere with a greater opportunity during the upcoming campaign, however the likelihood of this happening is not very high.
2021-2022 Potential Role: Bottom-pair defenseman
2021-2022 Likely Role: Fringe player
LD – Jack Ahcan
In his first season as a pro, Ahcan got a taste of NHL action, appearing in three games for the Bruins. This should be considered an impressive feat on its own, but it does not necessarily mean that he is destined for a full-time role in 2021-2022. He played well for Providence as a rookie, and should spend the upcoming campaign further refining his game in the AHL. He has an outside shot at surprising during training camp and earning a roster spot, but a more accurate expectation would be for a consistent role the following season.
2021-2022 Potential Role: Top-four defenseman
2021-2022 Likely Role: AHL
RD – Connor Clifton
Last season, Clifton played in his most NHL games, saw his highest average ice time and led the Bruins in hits. He is another member of the Bruins prospect pool that took a step forward and offered a reliable presence on the blueline, especially when the team was faced with several injuries. Similar to others on this list, Clifton's path to fantasy relevance will likely be in the form of hits and blocked shots rather than goals and assists. It will be a tall ask for him to see the same amount of ice time this season, but he should manage to establish himself as a full-time NHLer.
2021-2022 Potential Role: Top-four defenseman
2021-2022 Likely Role: Bottom-pair defenseman
G – Jeremy Swayman
The first-year pro took both the NHL and AHL by storm last season, posting interstellar numbers in both leagues and proving that he is the heir to Rask's throne. He may seize that position full-time as early as this year, as Rask is recovering from hip surgery and Linus Ullmark was brought in largely as insurance and to push Swayman to reach his potential. The most likely scenario is that both goaltenders split starts, which would probably be the best thing for the Bruins as well. Fantasy managers should be licking their chops, however, at the possibility of a young goalie that just posted a save percentage of 0.945 taking the reins of one of the best teams in the league.
2021-2022 Potential Role: Elite starting goalie
2021-2022 Likely Role: 1A goalie
Risers
Jeremy Swayman (G)
As mentioned above, Swayman is one of the best prospects in the league. His 10 game NHL sample size may not be enough for him to be drafted as a top 10 fantasy goalie; however, he has performed well in every league thus far throughout his development, and may soon ascend into the elite tier of NHL netminders. The sky is the limit.
Mason Lohrei (LD)
He has a long way to go before NHL action is on the table, but Lohrei was a star in the USHL and his development needle is pointing straight up. His role and progression at Ohio State this year should be fun for Bruins fans to watch.
Jack Ahcan (LD)
Ahcan got his first taste of pro hockey last season, and did not disappoint for Bruins fans. His build and development path have been similar to that of former Boston star Torey Krug, and while the ex-Bruin had slightly more success in his first AHL campaign, Ahcan still managed to transition well from college to the pros. He should continue his progression in 2021-2022.
Trent Frederic (C)
Filling a valuable role in Boston, Frederic established himself as a bottom-six player with an edge to his game that should keep him in the Bruins lineup most nights. The next step in his development will be adding more offense to his NHL resume.
Fallers
Zach Senyshyn (RW)
At 24 years old, it would be a massive understatement to say that the team would have expected more than 14 career NHL games from the former first-rounder. Luckily for Bruins fans, the other two members of that infamous 2015 first round trio have managed to establish themselves as NHL players. Another positive note is that Senyshyn did manage to record his best AHL points per game last season, although at this point anything outside of NHL production will leave fans wanting more.
John Beecher (C)
Beecher's spot on this list has equally as much to do with his production as it does with outside circumstances. His 2020-2021 campaign was filled with a variety of obstacles, including a positive COVID-19 test that kept him off of the American World Junior team, a lack of consistency in his short season with Michigan, and ultimately a shoulder injury that ended his year early. He was never able to find a groove, but hopefully a full, healthy new season will be just what Beecher needs to re-establish himself as one of the team's top prospects.
Matias Mäntykivi (C)
Mäntykivi oozes potential and has the skill to eventually make the NHL, however he has largely plateaued from a production standpoint in Finland's top league. He is still just 20 years old, and is gaining valuable experience in the Liiga. Carving out a larger role and establishing his skill on a more consistent basis will be