August 32-in-32: Boston Bruins
Nick Richard
2021-08-03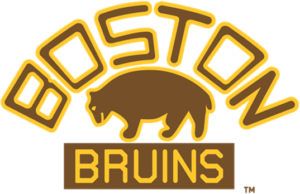 The 32-in-32 Series is an annual event here at DobberProspects! Every day in August we will be bringing you a complete breakdown of a team's draft and insights into their off-season movements thus far. Following this up, the September 32-in-32 Series will dive into every team's prospect depth charts with fantasy insights and implications for the upcoming seasons. Check back often, because we plan on filling your hockey withdrawal needs until the season begins!
******************
One of the most consistent teams in the league, the Boston Bruins have managed to ice a familiar roster for what feels like decades. This offseason appears to have them on track to mix it up a bit, bringing in several new faces in vital roles while saying goodbye to a stalwart or two. The team re-signed trade deadline acquisition Taylor Hall to a multi-year contract, added a blue-chip prospect in first-rounder Fabian Lysell, picked up two veteran forwards in free agents Nick Foligno and Erik Haula, and even jumped on the league-wide goalie carousel by bringing in the underrated Linus Ullmark.
The Bruins sadly had to say goodbye to longtime second-line center David Krejci, who departed to play back home in the Czech Republic, while Tuukka Rask is expected to miss an extended period of time after hip surgery and has not yet been given a new contract. Overall, the team appears to have added a good mix of new pieces to their core and they should be on track for another successful season.
Draft Recap
A swing and a…home run? Making their most selections since 2015, the Bruins were able to take more swings than usual in this year's draft, adding a nice blend of high-end skill, size, and NHL potential with their seven total picks.
Round One, 21st Overall – Fabian Lysell, W
The cream of the crop. Lysell was almost unanimously viewed as a top 10 talent in this year's class and was a home run pick for the Bruins at 21. He started the year on Frölunda's J20 team, where he proved that he was more than deserving of a shot on an SHL club. His opportunity came after a transfer to Luleå, where he recorded just three points but with an average ice time of just over seven minutes per game. Opportunity seems to be the storyline of Lysell's 2020-21 campaign, as he has proven to be a dynamic contributor at both ends of the ice when given the chance. His polarizing season continued with an excellent showing at the U18 World Championships, where he finished with nine points in seven games.
Bruins first round pick Fabian Lysell. That's exactly the kind of speed/skill package you're looking for in a first rounder & what Bruins are currently missing in their prospect ranks. Good pick pic.twitter.com/qWv6IkuAeU

— Joe Haggerty (@HackswithHaggs) July 24, 2021
As a prospect, Lysell embodies everything the Bruins could hope for, especially from a late first-round pick. His greatest assets include his overall skating ability, quick hands, creativity, and relentless pace in both offensive and defensive situations. He hounds the puck when he does not have possession, and protects it when he does. He stands at 5-10 but is not afraid to battle for every puck. He reads the ice incredibly well and is effective at finding open space. It will not take long for Bruins fans to fall in love with his sky-high potential.
In an interview with NHL.com, Lysell noted that he has already spent time watching highlights from current Bruins stars Patrice Bergeron and David Pastrnak, and had a good feeling when Boston was on the clock based on past conversations with the team. He will now have an excellent opportunity to learn from all of Boston's established stars, and the club is hoping he can have a similar impact in the near future.
For a player that has a legitimate shot to become a top five player from this class, the Bruins hit a moon shot with this pick.
Round Three, 85th Overall – Brett Harrison, C
Unlike past years where the Bruins appeared over-eager to get 'their guy' and reached beyond draft consensus, the team made several smart selections in 2021, selecting the best player available and allowing the board to fall to them. It began with Lysell and continued with 6-2 center Brett Harrison, who was viewed by many as a likely second-round pick.
Harrison has been busy over the last two seasons. He finished strong in his 2019-20 campaign with Oshawa, joined KOOVEE's U20 team for his draft year while the OHL remained shutdown, earned one game of experience in the Mestis men's league, and won gold with Canada at the 2021 U18 World Championships. The big center showcased his talents for KOOVEE's junior team, registering four goals and nine points in seven games while further refining his two-way play. He uses his size and reach effectively and has a keen eye for the game, consistently putting himself in good positions both offensively and defensively. He has a good shot and demonstrates patience with the puck on his stick.
Unlike the Bruins' first-round selection, Harrison's game is built more around structure and positioning, rather than dynamic skill. This style works well for him, and he has proven capable of adapting his play to fit with a variety of different skill sets. In an interview with NHL.com, the self-proclaimed "all positions" forward and lifelong Bruins fan enjoys getting to the dirty areas and battling for the puck. He has done so effectively against all levels of competition and is especially good at finding open space in front of the net. If Lysell was a home run swing, Harrison is a nice single.
Round Four, 117th Overall – Philip Svedebäck, G
It is traditionally a good idea to take a swing on a goalie at least once in every draft, and Svedebäck looks to be a good bet as a fourth-round pick. Playing on a weak Växjö J20 team, the overage netminder registered the second-best save percentage in the league at .912. He saw time as the third option on the club's SHL roster but never received any game action.
Svedebäck has good size and athleticism and will be making the jump to North America for the 2021-22 season. He will patrol the crease for the Dubuque Fighting Saints of the USHL before likely moving to the NCAA.
Round Five, 149th Overall – Oskar Jellvik, C
The third of three Swedish selections made by the Bruins in this draft, Jellvik has a similar skillset to first-rounder Fabian Lysell. He is a good skater with soft hands and has great vision with the puck on his stick. He recorded six goals and six assists in 13 games for Djurgårdens' J20 team, and earned three games of SHL action, seeing an average ice time of *checks notes,* 1:24 per game.
Jellvik will likely return to the J20 league, where he will hopefully play his way to more meaningful SHL minutes. He did, however, allude to the possibility of moving to the NCAA. Overall, he is another high-upside pick for Boston and is a welcome addition of dynamic talent to a prospect pool that could use an injection of skill.
Round Six, 181st Overall – Ryan Mast, RHD
The Bruins added some size in the sixth round, adding 6-4, 215 pound Ryan Mast. The right-handed defenseman was one of many OHL draft-eligible players that were affected by the missed season, but he did manage to play 10 games in a prospect showcase tournament held at the beginning of June. He is a modern-day shutdown defenseman, with the size and mobility to be effective in his own end, but the skill and instincts to move the puck up ice when needed. In 2019-20, Mast recorded 11 points in 58 games for the Sarnia Sting and plans on returning to the team for the upcoming season.
Round Seven, 213th Overall – Andre Gasseau, C
Boston dipped back into the size pool in the seventh round, selecting 6-4, 205 pound center Andre Gasseau. With the USNTDP, he recorded 12 goals and 15 assists in 42 games, demonstrating a powerful shot and the ability to find open space, despite his large frame. While fans of the strategy to draft the biggest player available will like Gasseau's prospect profile, he does offer an interesting skill set that makes this a legitimate upside pick. His shot is the most valuable tool he possesses, but he is surprisingly mobile and has decent puck skills. The power forward will be playing with Fargo of the USHL before eventually joining Boston College, where the Bruins can keep a close eye on his development.
Round Seven, 217th Overall – Ty Gallagher, RHD
Playing with Gasseau for the USNTDP, Ty Gallagher matched his teammate's production with 27 points of his own (14 goals, 13 assists) in 48 games. He also joined Team USA at the U18 World Championships, where he chipped in three goals in five games. Gallagher is an active defenseman who likes to join the rush and loves to shoot the puck. In an interview with NHL.com, he said that he takes pride in his impressive one-timer, and spends plenty of time working on his shooting ability. The Bruins have developed trust with the coaching staff at Boston College and Boston University, so it should be no surprise that Gallagher will be joining the BU Terriers for the 2021-22 season. His skill level is that of a player who could have gone higher than round seven, so keep an eye on his progress as he develops in the NCAA.
Offseason Moves
This is where the Bruins' roster turnover really starts, as many new faces joined the club via free agency, with several others leaving for a fresh start. Enjoy the roller coaster of a transaction list, but have patience. All of the team's RFA and UFA moves will be listed below, with a breakdown to follow at the end of the section.
Restricted Free Agents
Received Qualifying Offer:
– Zach Senyshyn (RW)
– Callum Booth (G)
Did Not Receive Qualifying Offer:
– Nick Ritchie (LW) (Signed two-year contract with TOR – $2,500,000 cap hit)
– Ondrej Kase (RW) (Signed one-year contract with TOR – $1,250,000 cap hit)
– Robert Lantosi (RW)
Other Signings:
– Cameron Hughes (C) (Signed one-year, two-way extension – $750,000 cap hit – RFA upon expiry)
– Joona Koppanen (C) (Signed one-year, two-way extension – $750,000 cap hit – RFA upon expiry)
– Brandon Carlo (RHD) (Signed six-year extension – $4,100,000 cap hit)
– Nick Wolff (LHD)
– Samuel Asselin (F) (Signed two-year, entry level contract – $800,000 cap hit – undrafted free agent)
Unrestricted Free Agents
Extended:
– Taylor Hall (LW) (Signed four-year extension – $6,000,000 cap hit)
– Anton Blidh (LW) (Signed one-year, two-way extension – $750,000 cap hit)
– Mike Reilly (LHD) (Signed three-year extension – $3,000,000 cap hit)
Incoming:
– Nick Foligno (F) (Signed two-year contract – $3,800,000 cap hit)
– Erik Haula (F) (Signed two-year contract – $2,375,000 cap hit)
– Tomas Nosek (F) (Signed two-year contract – $1,750,000)
– Steven Fogarty (C) (Signed one-year, two-way contract contract – $750,000 cap hit)
– Derek Forbort (LD) (Signed three-year contract – $3,000,000 cap hit)
– Linus Ullmark (G) (Signed four-year contract – $5,000,000 cap hit)
– Troy Grosenick (G) (Signed one-year, two-way contract – $750,000 cap hit)
Outgoing:
– David Krejci (C) (Departed the NHL to play in the Czech Republic)
– Pavel Shen (C) (Placed on unconditional waivers for the purpose of a mutual contract termination)
– Paul Carey (C)
– Alexander Khokhlachev (C) (Became an unrestricted free agent)
– Greg McKegg (F) (Signed one-year contract with NYR – $750,000 cap hit)
– Sean Kuraly (F) (Signed four-year contract with CBJ – $2,500,000 cap hit)
– Kevan Miller (RHD) (Retired)
– Steven Kampfer (RHD)
– Jarred Tinordi (LHD) (Signed two-year contract with NYR – $900,000 cap hit)
– Tuukka Rask (G)
– Jaroslav Halak (G) (Signed one-year contract with VAN – $1,500,000 cap hit)
*Please note: unsigned UFAs could still return to Boston this offseason but are unsigned at the time of this article
Trades
– Dan Vladar (Traded to CGY for a third-round pick in the 2022 NHL Draft)
Recap & Comments
The Bruins roster saw its most significant shake-up in years this offseason, with GM Don Sweeney doing a good job of adding different skill sets to complement the team's existing core. Longtime second-line center and fan favorite David Krejci departed to play in the Czech Republic, while Tuukka Rask recently underwent hip surgery and is currently a UFA. The latter still has a chance to return in 2021-22, as it is unlikely that the goaltender signs anywhere else to finish his career.
Forwards:
Boston has several options to replace Krejci on the second line, with the likeliest options being newly signed free agents Nick Foligno and Erik Haula. Both have experience playing center but would help the team most as middle-six wingers. The best option for both the Bruins and fantasy managers would be the continued development of top prospect Jack Studnicka, who is still looking to establish himself as an NHL regular. He has been one of the AHL's best players in parts of two seasons for Providence, and the next step in his development will be to secure a top-six role in Boston. He provides the highest upside from both a real-world and fantasy perspective and should get a real opportunity to seize the job, assuming the team does not add another established forward. If he does play his way onto the second line, he will likely be flanked by former Hart trophy winner Taylor Hall, which could give Studnicka a high fantasy ceiling as early as 2021-22.
Foligno, Haula, Nosek, and the recently extended Hall are roadblocks to NHL ice time for a handful of prospects, including Jakub Lauko, Oskar Steen, Karson Kuhlman, and Zach Senyshyn, although only Lauko and Kuhlman would be ready to compete for meaningful minutes in Boston. Given the slow development of the forwards in the Bruins' system, it made sense for Sweeney to add depth in free agency. The winger with the highest upside on the depth chart is newly drafted Fabian Lysell, who will likely not be ready to contribute for a few years anyway.
Other departures at forward include Nick Ritchie and Ondrej Kase, who were both not tendered qualifying offers, and who both signed in Toronto. Their slots will simply be replaced by the veterans brought in during free agency, however, the loss of Kase hurts a little more given that the team traded a first-round pick to acquire him from Anaheim just two years ago. Injuries and inconsistent play resulted in the talented winger never settling in with the Bruins, so here's hoping he can find sustained health and success with the Leafs.
Boston's prospect pool also officially says goodbye to Alexander Khokhlachev, who became a UFA this offseason and is eligible to sign with anyone else, should he still wish to pursue his NHL dreams.
Defensemen:
The biggest news on defense this offseason is Brandon Carlo's shiny new six-year extension, which carries a cap hit of $4.1 million. He doesn't move the needle much from a fantasy perspective but is a stabilizing presence on the backend who should help the development of the team's young prospects.
Boston also extended Mike Reilly and signed Derek Forbort, both left-handed defensemen on identical three-year, $9 million deals ($3 million cap hit). They are both slight overpayments, and while the financial commitment appears to secure them each a spot in the team's top six, there is still a chance that they are outplayed by one of the many prospects on inexpensive contracts. Jakub Zboril finally broke through as an NHL player in 2020-21, and should be pushed to take another step forward by the team's new signings.
Jack Ahcan and Urho Vaakanainen, meanwhile, will likely continue developing in Providence, unless they have a strong enough camp to convince Boston to send a $3 million cap hit to the press box. Jeremy Lauzon was another breakthrough prospect for the Bruins last season and was claimed by Seattle in the expansion draft. He will add physicality to their new core, but likely won't turn into a fantasy star with his new club. Regardless, here's hoping he also finds continued success with the league's newest team.
Goalies:
The Bruins completely overhauled their goaltending this offseason, as they could go from a final 2020-21 tandem of Rask and Halak to a duo of Linus Ullmark and Jeremy Swayman for the new campaign. The good news for the team and fantasy owners alike is that their new netminders will likely carry over the high-level performance that Boston has enjoyed at the position for many years. Swayman's star rose quickly last season, as he posted otherworldly numbers in both the NHL and AHL – as a rookie, no less. As good as he looked in the black and gold uniform, the team was smart to bring in the underrated Ullmark from Buffalo, to operate as both a motivator for Swayman's continued development and as an insurance policy in case the young prospect falters.
The last piece of the puzzle is longtime star Tuukka Rask, whose surgery will likely keep him sidelined until early 2022. If he does continue his playing career, it will likely be with the Bruins, which would create a frustrating three-way battle entering the fantasy playoffs. Further down the depth chart, Dan Vladar's trade to Calgary opens the door for Kyle Keyser to get more work in Providence. The 22-year-old has jumped between the AHL and ECHL as a pro but posted good overall numbers last season.
Quotables
Don Sweeney – General Manager
Speaking about Fabian Lysell:
"…we do identify with the skill and the game-breaking ability"
"He's got speed, he can shoot the puck. We'll go down and watch him live at the U18s. You saw the pockets of high-end ability."
"…he has attributes that I think we identified the Boston Bruins need as much of as we possibly can. Scoring and skills are hard to find and Fabian has a lot of those attributes."
Speaking about Taylor Hall:
"He is an impact player that brings speed, scoring, skill and two-way commitment to our lineup. He fit seamlessly into our locker room and will be an integral part of our organization's goal to compete for the Stanley Cup."
Ryan Nadeau – Associate Director of Amateur Scouting
"I think from an overall standpoint, having seven picks was good too. We haven't been able to always have that many picks. So, it gave us a few more swings and sort of allowed us to round it out a little bit."
Draft Pick Brett Harrison
"I've always watched the Bruins growing up. So many great players have been going through [t