USHL Report: Reviewing the Biosteel All-American Game's Standouts
Hadi Kalakeche
2021-04-08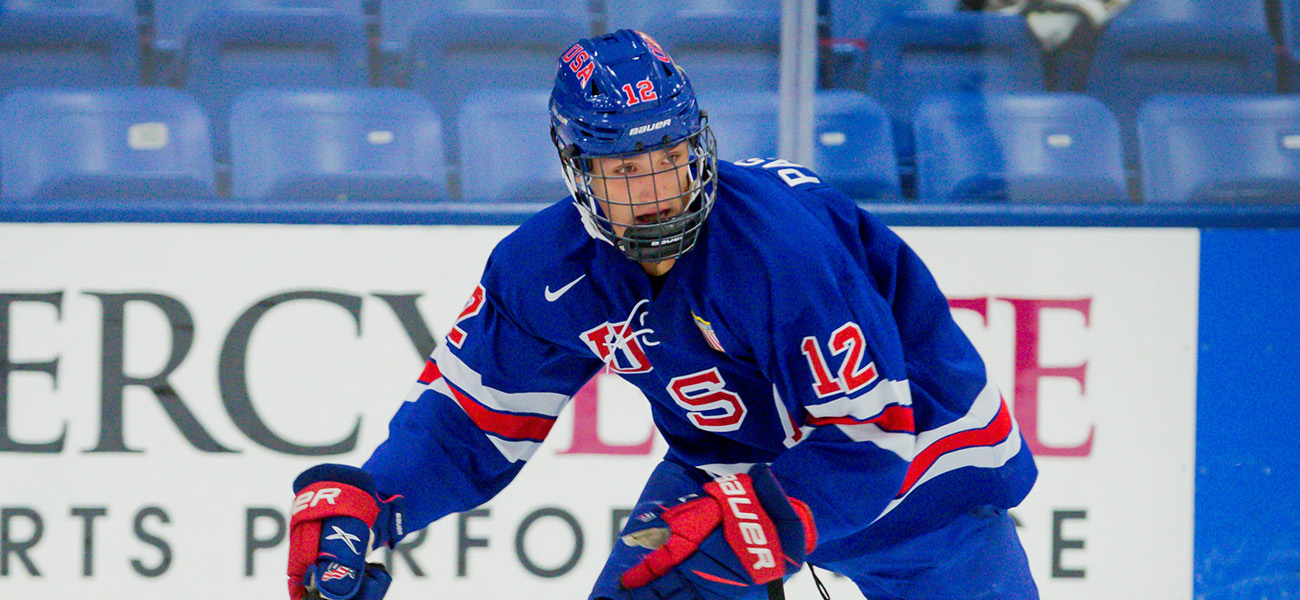 The 2021 Biosteel All-American Game is a yearly event in which the top USHL prospects face each other in front of a crowd of scouts, looking intently for talent to pick up in the upcoming 2021 NHL Draft. This year's face-off was between a team of USHL all-stars and the U.S. National Team Development Program (USNTDP), both engaging in a passionate, physical bout to showcase their abilities in front of an attentive audience of high-profile names such as Stan Bowman (GM, Chicago Blackhawks) and John Vanbiesbrouck (GM, 2022 U.S. National junior team).
The heavily-televised event has immense potential for any prospect looking to throw their name in the mix, and prove to scouts that they might have underestimated them. We will take a look below at the All-American Game's standouts and determine which prospect managed to raise their stock the most after this contest.
Game Summary
The game began with intensity; both teams' players well aware that scouts are watching, and wanting to draw their eyes. One thing was very clear throughout this contest: the USHL All-Stars team was a collection of great individuals, whereas the USNTDP was a well-oiled machine of players used to playing together. This reflected itself in the score, as the Program ran away with this game, 7-1. The chemistry shown by each line, and their understanding of head coach Dan Muse's systems, made this a runaway win for the U18 team.
The 2022 Draft-eligible crop of Logan Cooley, Isaac Howard, and Rutger McGroarty was prominent in this game, showing impressive compete and drive despite the older competition and lower stakes. However, the interest of this list will be in the 2021 Draft-eligibles who stood out from the rest, and who could get picked earlier than predicted
Standouts:
Mackie Samoskevich, USHL all-stars, C (45th on the March 2021 Ranking)
Samoskevich's game truly shined in this high-pace, back-and-forth bout, as he truly improves when the game speeds up. His reactivity, soft stickhandling, and East-West vision allowed him to manipulate opponents with ease even as the intensity dialed up, keeping a cool head and finding the right seams to keep the play moving. It's unfortunate how dominant the USNDTP was, as most scouts will come away unimpressed by many of the USHL all-stars despite some of them showing more-than-decent ability in this game.
Red Savage, USNTDP, C (89th on the March 2021 ranking)
Savage is a prospect who mostly flies under the radar, as his style is mainly defense-oriented and his offensive contributions leave most scouts wanting more. However, Savage is one of the most consistently strong defensive contributors among the available forwards in this draft. His never-give-up mentality on loose pucks and forechecks, as well a