Prospect Ramblings: World Junior Championship pool
Pat Quinn
2020-12-24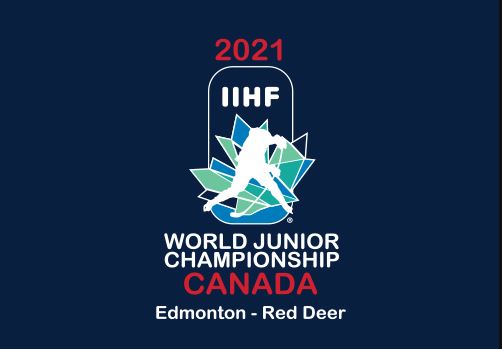 Welcome to the Thursday Prospect Ramblings. It is time to recap my annual World Junior Championship pool. I needed to tweet out to get other people's World Junior drafts, if you have any send them my way on twitter (see below), and I will possibly grade them later as well.
My WJC pool is pretty simple. There are five of us and we pick all Canadian players (20 players) since we do not want to cheer for teams other than Canada, also that is why there are no goaltender picks. Usually, we have one international player but we added an extra one for more point share, and so the person who has first overall selection also gets the final selection. The stats are single points for: goals, assists, game winning goals, overtime goals, and shoot out game winning goals. Additionally, once your team is out of the playoffs your player does not get points any longer. I should note too, this is a fun pool with friends that we have done for 7+ seasons so some picks might be a little out of left field.
Here is a return to my #GoodTweet of the week:
Montreal adds more forwards that drive play but don't score goals.
Montreal going to be like me in NHL 09
Outshoot teams 45-12, lose 2-1 https://t.co/gwOxYDJ968

— Pat Quinn (not that one) (@FHPQuinn) December 23, 2020
Also check out the Dobberprospects World Junior #HotTakes where I was able to rapid fire a bunch off
******************
I managed to win the first overall selection, awesome! Kirby Dach also seems to have a major injury. Not awesome. There goes having a legit first overall selection. So, with Dach, we made the rule that you can select him, but if he is out you can only replace him with one of the players not selected (likely the seventh and eight defensemen). Now the pool is completely complicated. Do you risk the Dach pick and possibly get the top scorer, or do you pick him and have him leave and have a players with possibly no points as well. Let me just say I went the safe route (Edit: It seems to have paid off with Dach being out *sadness*)
First Overall Selection (Me) – Connor McMichael
The top line now is in disarray, who will play the top line RW with Dach out and who will get the 1PP time. I went the safe route and had my choices between McMichael and Cozens. McMichael had a great last game at the last World Juniors that put me in the money, also I have watched him a lot writing for the Capitals so I have a soft spot for him. With Dach out he could lead Canada in goals, especially with his line being the other consistent top line all scrimmages (aside from the Quinn-Cozens-Dach line).
Second pick– Dylan Cozens
Pretty much no brainer selection here. He could lead the tournament in points I just wonder who will play the right wing with him and Quinn.
Third pick – Quinton Byfield (I will always write Quenton first, zero idea why)
He was the second overall selection last year and burned the owner big time, well I should say Dale Hunter's usage burned the owner. Even though he is on line four he could have a break out here in the tournament.
Fourth pick – Peyton Krebs
Krebs and McMichael (along with Perfetti, see later) can easily now become the top line to Canada, so with Dach out this is a great selection. He is also playing 1PP for Canada.
Fifth pick – Bowen Byram
He should be the top defenseman for Canada, and he will also be the defenseman relied upon for scoring. There were likely better forwards but taking the top defenseman is never a bad thing.
Round 2
Sixth pick (back-to-back with pick five) – Trevor Zegras
Zegras could arguably become the MVP of the entire tournament and if it was a full World Junior pool he would easily go in the first round. Taking an international player over a Canadian player this early is always risky though
Seventh pick – Jack Quinn
Cozens and Quinn will likely stay together for the tournament, and you should always get the guy riding shotgun to the better player (cough Chris Kunitz cough). He is also on the second powerplay.
Eight pick – Cole Perfetti
The dark horse selection to lead Canada in points. He is not on the 1PP but his play could easily put him there. He should have a big tournament but since I did not get to draft him I hope he does not.
Ninth pick – Jamie Drysdale
If he came to me on my next two picks I would have selected him, but he was selected here. I think he can be one of the top two defensemen in the tournament, even with seeing 2PP minutes.
10th pick (me) – Alex Newhook
With Dach out Canada will need its ultra shut down line to take over games, and if they do so it will be because Newhook is really controlling the play. I am happy with the selection, and he does play on the 2PP
Round 3
11th pick (me) – Connor Zary
Now is where a lot of the players will meld together, I could have risked one of the three players not solidly in a slot to win the "top line" RW spot, but I figured I should go with Zary because is a fantastic player and if Byfield has a great tournament Zary wil be front and centre helping that to happen. I picked a forward on lines two to four for Canada so far, with one on the 1PP, another on the 2PP, and the other being a top penalty killer. Getting first overall selection you rarely end up with two players on line one or on the 1PP. I possibly should have taken Mercer or Pelletier here but I felt like grabbing Zary.
12th pick – Vasili Podkolzin
Vancouver fan homer pick here, he was going to go here or with the next Vancouver homer pick. Russia hopes he will lead them in the tournament, and I think he can in every aspect except he seems almost allergic to not getting points. He will pass to someone in the open slot and they will miss the net, or he will break through and drive the net but the pick will do an extra bounce and will not go off his stick like he planned. Great player though
13th pick – Dylan Holloway
Grabbing the other top nine forward and top penalty killer is fine. Him or Pelletier are the other two solid picks. He will likely play more PK than PP though.
14th pick – Ryan Suzuki
Taking the gamble that Suzuki grabs the 1RW spot here. All Suzuki has done for the camp is impress so it could be likely he will grab that spot.
15th pick – Jakob Pelletier
He is the final selection in the consistent top nine spots, and will play 2PP. A great spot for this pick.
Round 4
16th pick – Dawson Mercer
Mercer is likely better suited for the vacant 1RW role than Suzuki, and has been equally impressive. Coaches love his versatility though so if Dach is indeed out, I would put a high probability that Mercer can secure this spot.
17th pick – Philip Tomasino
A risky pick seeing as he did not suit up for Canada in the exhibition play but also the last healthy forward for Canada. If Canada wants straight skill on the 1RW spot Tomasino could land it. Everything is up in the air because Canada will tell us nothing about the injury, especially 30 minutes after it happened.
18th pick – Justin Barron
Possibly reach here but there are no more defensemen on the powerplay, so any you take will all just get even strength points. Not a bad pick, but there was a better one on board
19th pick – Kirby Dach
This is the pick that can make or break the pool. If he plays this person has both Cozens and Dach, so two parts of the top line and top powerplay. Could be a game changer. If he does not play though, than his team needs a whole lot of help.
EDIT NOTE: This was all made before Dach was announced out of the tournament. The risk really did not pay off. Now he is stuck with selecting one of Kaedan Korczak and Jordan Spence
20th pick (me) – Harley Thomas Harley
He should realistically be the third best defenseman for Canada, and is quite heavy on the offense side. There are no powerplay spots open, but if one becomes available he could take it. He should also get his fair share of even strength points.
Round 5
21st pick (Me) – Lucas Raymond
I am not on to my international picks, and if Harley was selected before this my plan was to go with Raymond and Holtz, then hope to get Dach as the final pick. Oh, what could have happened. Poor me though, I only ended up with the best Swedish player, I just hope all of the staff getting covid does not affect the players too much.
22nd pick – Cole Caufield
Caufield can lead the tournament in goals and could be a huge pick here as well. If Dach does not play this person will really need Caufield to carry the load here. Considering how great him and Zegras looed after one game, it seems like he could be a force.
23rd pick – Alex Turcotte
A nice pick. I have not heard a lot of talk surrounding him this tournament and that is concerning. I possibly would have taken Boldy or Kaliyev here instead though, but you cannot go wrong with Turcotte either.
24th pick – Ryan Johnson
Pretty off the board but this person is a big Johnson fan and loves that he is quarterbacking USA's powerplay. I would not have selected any defensemen for international players as we have such a large selection but that is just me.
25th pick – Kaiden Guhle
Picking from Canada's top six defensemen you hope they can chip in some points, and that is what this pick is.
Last Round
26th pick – Anton Lundell
This person capped off his team with a great pick in Lundell. He should lead Finland in scoring and if they go far he will be the main reason for that. There is also a chance that Lundell could lead the tournament in points but I would not put money on that.
27th pick – Rodion Amirov
Amirov is my dark horse selection to lead the tournament in points, I realize I is a long shot, but there is still a strong chance he leads Russia. Not much more to say here other than Leaf fans will realize why the team was happy to select him in 2020.
28th pick – Yegor Chinakhov
A player not on the top line for Russia but he will still be counted on for scoring. He is also the highest scoring U20 player in the KHL right now, so that is a pretty safe bet he will do good here.
29th pick – Braden Schneider
Last of the top six Canadian defensemen. Again, you hope they put up points for you or pop an OT game winner.
30th pick – Alexander Holtz
Yeah I somehow still wound-up getting Holtz and Raymond and you bet I feel damn good about it. There are concerns with Sweden playing no exhibition games, and not really having coaches in the bubble now, but if you were in my shoe's dear reader, would you not have done the same? In a standard World Junior pool, there two are gone by round two no question. I am happy I have both, ecstatic even.
Teams:
Me
McMichael
Newhook
Zary
Harley
Raymond
Holtz
Team 2
Cozens
Drysdale
Podkolzin
Dach (or the seventh or either Canadian defenseman)
Caufield
Schnieder
Team 3
Byfield
Perfetti
Holloway
Barron
Turcotte
Chinakov
Team 4
Krebs
Quinn
Suzuki
Tomasino
Johnson
Amirov
Team 5
Byram
Zegras
Pelletier
Mercer
Guhle
Lundell
Which team is best? Let me know on twitter (a little further below)
Here is the link if you want to ever take a look: HERE
*******************
Thanks for reading, follow me on twitter @FHPQuinn and tweet me your thoughts on this!