Prospect Ramblings: Open Roster Spots for Prospects – Metropolitan Division
Pat Quinn
2020-11-25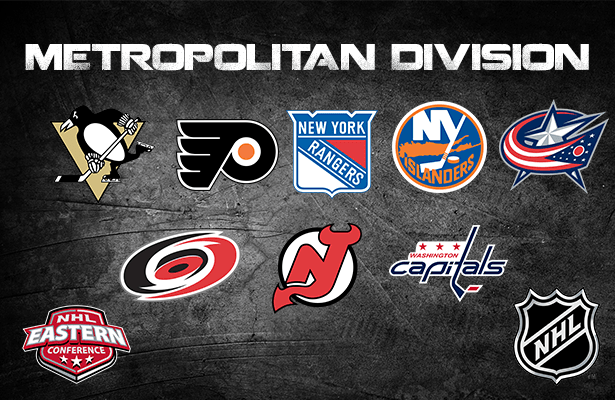 Welcome to the Thursday Prospect Ramblings. On the last week of my miniseries week, I am going to go through the contract situations of teams in the Metropolitan division to see how many openings they have, where they have openings, and what prospect is most likely to take that spot. I am still assuming the rosters are "as is", and are how the highlighted teams will start the 2020-2021 season.
Here was last week's look at the Atlantic, the Central, and the Pacific.
Also, my #GoodTweet of the week:
Hahahahahahhahahahhahahahahhahahhahahhhahahhahahahhahahahahhahahahhahahahhahahahhahahhahahhahahhahahhahahhahahahhahahahhahahahahhahah https://t.co/DiWoIUofo8

— Pat Quinn (not that one) (@FHPQuinn) November 23, 2020
********************
METRO
Carolina Hurricanes
Forward:
10 one-way contracts; All are either $2M or more

Martin Necas is on year two of his ELC and Andrei Svechnikov is on the last year of his ELC
Ryan Dzingle has one year remaining on his deal and coach Brind-Amour obviously has no faith in the player

One to two spots open
Guaranteed Candidates:

Morgan Geekie; He pretty much ended the season with the big club
Drew Shore; Signed in the off season to a two-way deal, and he will likely be used to cover the bottom line

Likely Candidate: Clark Bishop; He will also fill the bottom lines
Dark Horse Candidate:

Jeremy Bracco; No idea what happened in Toronto but a top AHL squad could boost Bracco back to where he was, and even lead to a recall in Carolina
Stelio Mattheos; An injury cut his 2019-2020 season short and hopefully he can rebound for the shortened season. He could produce if given the opportunity in a middle-six role

I do not think the Hurricanes will give Dominik Bokk, Ryan Suzuki, or even Seth Jarvis a chance yet, the previous two players should have a great shot in 2021-2022 as there are four UFAs, though Carolina will likely aim to keep Martinook and likely Foegele
Defense:
Six one-way contracts; All over $1M
It is unknown the Jake Gardiner will be staying as he really has not worked out so far
Hamilton is a UFA in 2020
No spots open as the Guaranteed Candidates will take them:

Jake Bean; There is no reason for him to be in the AHL anymore, he is too good
Joakim Ryan; Played well the past two seasons with the Sharks and Kings but is good in a bottom pairing role
Goalies:
It appears as though the Hurricanes are fine going back with Mrazek and Reimer (in my opinion that is a fine goaltending duo).
The team has Alex Nedeljkovic on a one-way contract but his last season was quite questionable
It is likely the Hurricanes will eventually look for a starter
Columbus Blue Jackets
Forward:
11 one-way contracts; 10 are over $1m and one is under $1M

Dubois is currently an RFA and will be on the roster day one
Dubinsky will be on LTIR

Two spots should be open

If Columbus has the injuries they did last season then 15 roster spots would be open

Guaranteed Candidate: Alex Texier; He finished the year in the top six
Likely Candidates:

Kevin Stenlund; The large forward just keeps getting better
Nathan Gerbe; I have always been a fan, plus he is deadly in the shootout which teams will look for a plenty in 2020-2021
Emil Bemstrom; His goal scoring does not stop (see his current Liiga play)
Liam Foudy; He would be great as a forechecker and bottom six winger, but do the Jackets really want him to just be that? I think it would be beneficial to give him top line AHL time, so I do not put him as a guaranteed (though he likely is)
Defense:
Seven one-way contracts; Six over $1.5M and one under $1M

Adam Glendening has a one-way deal but will stay in the AHL barring injuries
Gabriel Carlsson's contract is one-way in 2021-2022 and the Jackets like him

No real spots open
Goalie:
The Jackets have become a goalie factory, Merzlikins and Korpisalo will man the crease, and with one likely being snagged in the expansion, the Jackets still have Matiss Kivlenieks, Veini Vahlvilainen and Daniil Tasrasov
New Jersey Devils
Forward:
Seven one-way contracts; All over $2M

Three UFAs including Zajac, Palmieri and Gusev, and it is likely the latter two are staying
Jesper Bratt is an RFA
Jack Hughes is in year two of his ELC

Three to four spots open
Guaranteed Candidate: Nick Merkley; Played very well when called up and should stick on the roster
The Devils may make a signing or two before the NHL start date
Likely Candidates:

Michael McLeod; Would fit well in the bottom six
Jesper Boqvist; Currently playing well in Sweden but he may need a little more AHL time
Janne Kuokkanen; Should be in the bottom six but he could sneak on to line two if needed
Brett Seney; Fits as a playmaker and on the bottom line
Nathan Bastian; Would be a good bottom six power forward type
Defense:
Six one-way contracts; All over $1M
One to two spots open
Guaranteed Candidate: Ty Smith; He is NHL ready
Likely Candidate: Colton White; He would be good on the bottom pairing
Dark Horse Candidate: Rielly Walsh; He is likely not ready but there is a chance
Goalie:
Crawford and Blackwood will man the crease, even though Blackwood is currently an RFA
Gillien Senn and Scott Wedgewood will cover for injuries
New York Islanders
Forward:
12 one-way contracts; 11 at $1M or more and one under $1M
Mathew Barzal is an RFA, and with offer sheets non-existent he will be signed by opening night
Ladd will again probably stay in the AHL
One spot open
Likely Candidates:

Kieffer Bellows; Can score but he should get more AHL time to produce goals consistently and not is a month-long binge
Oliver Whalstrom; He should stay in the AHL if the Islanders are not going to give him a top six spot
Otto Koivula; Was seemingly next in line for the entirety of 2019-2020
Josh Ho-Sang; If only …
Austin Czarnik; This was a great signing for the Islanders and hopefully they give him a middle six roster spot
Defense:
Six one-way contracts; All over $1M
Noah Dobson is in year two of his ELC and hopefully Trotz lets him play full time
No spots are open as apparently the Islanders will sign Andy Greene
Goalie:
Varlamov and Ilya Sorokin will easily man the crease in a Trotz system
New York Rangers
Forward:
Seven one-way contracts; Six over $1M and one under $1M
Many players on two-way or ELC deals will be on the roster including:

Kaapo Kakko
Alex Lafreniere; Believe it or not!
Filip Chytil
Julian Gauthier
Brett Howden

No real spots open and older players on two-way deals (Colin Blackwell and Phillip De Giuseppe) should fill the bottom six if injuries occur
Vitali Kravtsov should make the roster as well
Defense:
Four one-way deals; All over $1M

Ryan Lindgren and Adam Fox are on their ELCs
Brendan Smith will play forward, defense or healthy scratch

One or two spots open
Guaranteed Candidate: K'Andre Miller; He is quite good and not even the best defense prospect for the Rangers
Likely Candidates:

Libor Hajek; He played well when called upon in the NHL and should be full time
Anthony Bitetto; Signed for bottom pairing depth
Goalie:
Alex Georgiev and Igor Shesterkin will be the starters
Keith Kincaid was signed as back-up depth for injury relief
Philadelphia Flyers
Forward:
12 one-way contracts; 11 over $1M and one under $1<

Joel Farabee is on his ELC
Nolan Patrick is hopefully good to play
Andy Andreoff will be used for fourth line depth

Possibly one spot open
Guaranteed Candidate: Morgan Frost; He is too good for the AHL
Likely Candidate: David Kase; He was up and down a couple time, and fits in the Flyers bottom six
Dark Horse Candidate: Wade Allison; Will likely need some AHL time but he could play if needed
Defense:
Seven one-way contracts; Six over $1.5M and one under $1M

Shayne Gostisbehere will likely be moved, if rumours are to be believed
Phillippe Myers is an RFA and will be on the opening roster
Sam Morin may play this year but will likely need a full year in the AHL
Mark Friedman earned a two-year one-way deal as the Flyers like him

No real spots open
Dark Horse Candidate: Yegor Zamula; The Flyers brought him in to the play-in playoffs so they are quite high on him as he is very good
Goalie:
Elliot and Carter Hart will be the starters for the Flyers, and Alex Lyon remains as injury insurance
Pittsburgh Penguins
As a team in "Win Now" mode the Penguins are really going for it, and the section is very short
Forward:
14 one-way contracts; Ten at $1M or more, and four under $1M
No spots are open
Injury coverage will likely come from: Frederick Gaudreau, Sam Miltec, and Pontus Aberg
Defense:
Seven one-way contracts; six over $1M

John Marino is on the last year of his ELC

No real spots are open either
Dark Horse Candidate: Pierre-Oliver Joseph; He is still a way away but not by much
Goalie:
Jarry and DeSmith will man the crease for the Penguins
Washington Capitals
Forward:
12 one-way contracts; 10 over $1M and two under $1M

All contracts outside of Vrana and Ovechkin are signed past 2021
Daniel Sprong was signed to a two-year one-way deal

One spot possibly open
I do not believe the Capitals will rush McMichael in to the NHL, even though he is pretty much ready, as the only spot for him would be a bottom six spot. Unless the Capitals are finally willing to move TJ Oshie down to line three, but even if they are they would want to try Sprong in the top six first
Likely Candidates:

Garrett Pilon; He has been put slowly through the AHL depth ascension and could hopefully soon make the NHL; he has the playmaking skill to succeed
Brian Pinho; In 2021-2022 his contract becomes one-way so the Capitals like him. He would be fine on the fourth line
Daniel Carr; A constant top scorer in the AHL. If he gets a chance in the NHL, and coach trust, he could finally become that middle six winger he looked like back in Montreal
Joe Snively; 2020 off season signee produced well in his first AHL season, he mas middle six winger upside
Shane Gersich; The Capitals have seemingly given up on Gersich but if he comes to camp committed, the speed he possesses could earn him a later bottom six call up
Defense:
Nine one-way contracts; six at $2.5M or more

Paul LaDue is signed to a one-way deal but he will likely stay in the AHL
Michael Kempny may or may not be on the opening night roster either due to being injured or traded

The signing of Schultz and Trevor Van Riemsdyk really block the path for Martin Fehervary and Alex Alexeyev
No spots open
Goalie:
Lundqvist will split time with Ilya Samsonov for the Capitals, with Phoenix Copley as the likely injury call up
Vitek Vanecek is signed to a two-year one-way deal and could provide cover in case Samsonov or Lundqvist get hurt long term
**************
Thanks for reading and hopefully this was a great series to read!
Follow my twitter: @FHPQuinn
LATEST RADIO & DRAFTCASTS