November 2020 QMJHL Report
Julian Mongillo
2020-11-11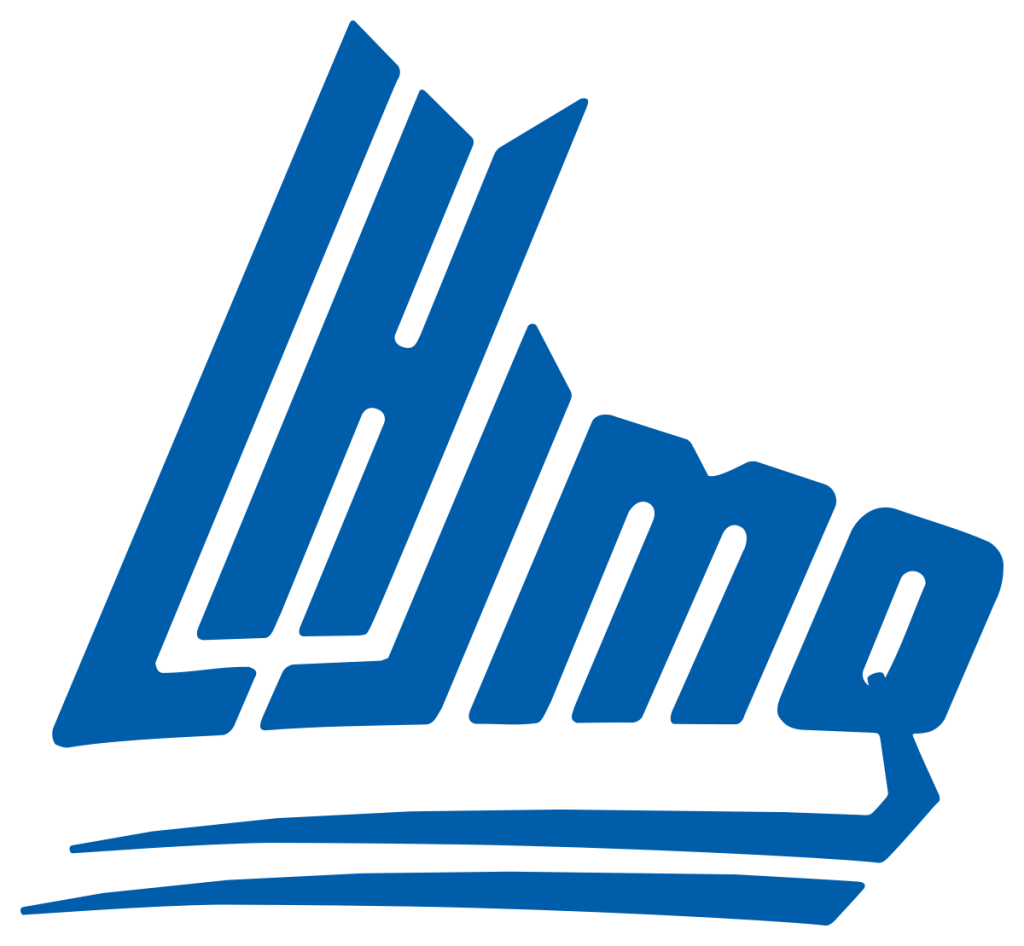 After having last season come to an abrupt end due to the emergence of the pandemic the QMJHL season returned to action on October 2, 2020. That is not to say that there aren't any risks moving forward with the 2020-2021 season or that there is a guarantee it will be completed but some changes to the league formatting have been made to curb the effects of the pandemic. 
The league has already had instances where games needed to be rescheduled due to outbreaks on teams. This trend is likely to continue throughout the year as teams must abide by regional health laws in an ever-changing situation. This does make this year much more difficult to carry out, but there is hope after seeing bigger leagues such as the NHL, NBA, and MLB complete their seasons that the QMJHL can find a way to ensure this season will be completed.
Notable League Changes for the 2020-2021 Season
In order for the league to get their season underway, they had to make some adjustments for this year. Below are some of the changes that have come into effect:
All regular-season games to be played within six-team divisions (East, West, and Maritimes Division)

Reduced 60-game regular-season schedule (8 games less than a regular 68 game season).

No fans in arenas.

President's Cup Playoff Format to be announced in December 2020. 

Fighting during games will result in 10-minute game misconducts in addition to a 5-minute major. Players will also receive a one-game suspension after their third fight, with each fight after the third one resulting in an immediate one-game suspension.

Who's Hot and Who's Not
Charlottetown Islanders – The Islanders have been able to build off their success last season after finishing seventh in the league. This season they have come to play right out of the gate opening the year winning eight of their first nine games. They currently hold the best record in the league and they can thank their potent power-play unit that is functioning at a 36.1% success rate. Forwards Thomas Casey and Cedric Desruisseaux have also contributed 17 and 16 points respectively, in the first nine games which put them both in the top five of league scoring.
Rimouski Oceanic – With the departure of Alexis Lafreniere the team is struggling to find wins through the first month of the season. The Oceanic finished fourth in the Eastern Conference last season with a record of 38-18-4-4 and 84 points. Although they are only seven games into the 2020-2021 campaign they have yet to register a win holding a 0-5-0-2 record. The hole left by Lafreniere is a big one and how shows how integral he was to the team's success. The team's lack of goal scoring and inability to keep the puck out of the net is to blame for their early-season woes.  
Acadie-Bathurst Titan – One of the more shocking stories in the league is how quickly the Titan have turned their franchise around. After finishing the last two seasons as the worst team in the entire league the Titan has catapulted themselves to a 7-1-1-1 record, good enough for second in the league through their first ten games. With plenty of 2021 draft-eligible players scattered throughout their lineup, these rookies are looking to impress the scouts this season and have done just that thus far.
Players to Watch 
Jordan Spence (D) – Moncton Wildcats
Spence is now into his third year with the Moncton Wildcats and is continuing right where he left off last season. The right-handed-shooting defenseman was selected by the Los Angeles Kings in the 2019 NHL Entry Draft. Although he may be small, he is an offensive defenseman who is an excellent skater. He can transition well from defense to offense and can carry the puck out of the zone with ease. The rearguard finished last season with 52 points in 60 games while claiming QMJHL's rookie of the year honors in 2019. He has continued to show his offensive promise with 11 points in his first eight games. As one of the older players on the Wildcats roster, expect him to continue his torrid scoring pace playing a tonne of minutes in all situations.
Lukas Cormier (D) – Charlottetown Islanders
Selected in the third round of the 2020 NHL Entry Draft by the Vegas Golden Knights, Cormier is another defenseman whose stock is on the rise. Similar to the aforementioned Spence, Cormier is another small blueliner listed at 5-8 that is an extremely good skater. He is a great puck mover and is efficient with his breakout passes. His skating is smooth and allows him to jump up in the rush to create offense. Although he is known for offensive production he remains responsible in the defensive zone and is a vital part of the Charlottetown Islanders blue line. With still a couple years to mature in the QMJHL before making the jump to pro hockey, expect a career-best season from Cormier in 2020-21. 
Alex Beaucage (RW) – Rouyn-Noranda Huskies 
The 6-1 right-winger has been an offensive powerhouse throughout his four seasons in the QMJHL. His scoring ability and strong lower body allow him to be physical and strong on the puck with a knack to find the net. Beaucage was taken by the Colorado Avalanche in the third round of the 2019 NHL Draft and has scored 79 and 70 points in each of the last two seasons. Although his skating is still somewhat sloppy and he does not possess breakaway speed, his strength and shot make him an elite scoring threat. His shooting percentages show how efficient he can be when he gets opportunities. This could very well be Beaucage's final season in junior hockey before making the jump to professional hockey. He is off to a hot start with seven goals and eleven points in his first six games this season.
2021 Draft Class
Zachary L'Heureux (LW) – Halifax Mooseheads 
The 17-year-old forward had a great rookie year last season as a member of the Moncton Wildcats posting 53 points in 55 games. Unfortunately over the summer, L'Heureux found himself being moved in part of a deal during the season that saw Jared McIsaac and B.O Groulx head to Moncton. At 5-11 and 196lbs. the left winger plays the game with an edge and uses his strength and puck skills to be effective offensively. He loves to shoot the puck as he already has 46 shots (six of which found the back of the net) and eleven points in the first ten games this season. L'Heuruex has the potential to be the highest-drafted QMJHL player in the 2021 NHL Entry Draft and will look to join a long list of former Halifax Mooseheads to be selected in the first round if he can continue to produce this season. 
Cole Huckins (C) – Acadie-Bathurst Titan
The former 16th overall selection of the 2019 QMJHL Entry Draft is entering his second season in the league. He was a bright spot for an underwhelming Acadie-Bathurst team that finished last in the league standings a year ago, scoring 38 points in 64 appearances. The 6-3 forward is a big body with a good hockey sense. His skating can be uncoordinated and rough but he relies on his length and hockey IQ to be effective defensively. He is a strong passer and can breakout teammates, while also using his body to win puck battles along the boards to set up line mates. Although he is listed as a center, he is currently playing on the left-wing of the team's top line alongside Mathieu Desgagnes and Felix-Antoine Marcotty. With an opportunity to play on the team's top line alongside veteran linemates, Huckins production should see a significant increase heading into his draft year.
Xavier Bourgault (RW) – Shawinigan Cataractes
After taking a big step forward last season from his rookie year, Bourgault is looking to increase his stock by improving, even more, this season. The 5-11 winger does not have size working in his favor but uses his solid puck skills and crafty hands to set up his teammates even in through the smallest of passing lanes. His creativity makes him fun to watch and elusive in one-on-one situations, although he needs to improve his play in the defensive zone. He is the Cataractes first-line right winger this season and is running the team power-play unit from the half wall, which should lead to increased offensive production.  
Hope you enjoyed the first installment of this year's QMJHL Report. With Canada's World Junior Training Camps Rosters being selected and the tournament set to get underway in late December, check back next month when we dive into the QMJHL players who have been selected to training camp and their chances of suiting up for Team Canada at this year's tournament. 
Julian Mongillo – Los Angeles Kings and QMJHL writer.
Follow me on Twitter: @JulianMongillo
LATEST RADIO & DRAFTCASTS